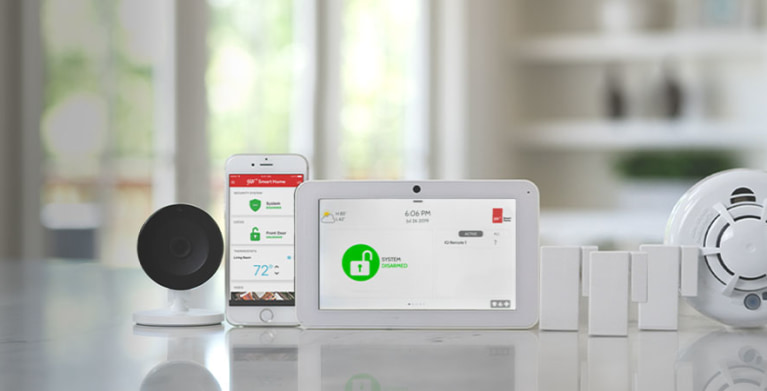 Installation Guide & Support
How to get your Self-Install Kit up and running.
Welcome to AAA Smart Home Security!
Your Self-Install Kit gives you a connected home security system that's reliable and easy to set up. The kit you've received has already been assembled and custom programmed for your home by our Smart Home Security Pros.
The rest of the installation is easy, and our online resource center has everything you need get your system up and running:
A step-by-step guide through the whole setup process, including your control panel, devices, online account, and mobile app
Quickstart install guides (with videos) for your panel and devices
Downloadable user manuals for your panel and devices
The quickstart install instructions provided here are customized and abridged for this install process, and are not meant to be a full device guide. For complete information on your security devices, including safety guidelines and troubleshooting, please consult the official user manuals of each device.
What to know before you get started
We've already:
Assembled and programmed your panel
Tested all security and smart devices
Personalized and programmed all devices to your panel
Follow these steps to set up your system
What you'll need:
Phillips and flathead screwdrivers
Smartphone (iOS or Android) or computer
Ladder or step stool (optional)
Tape measure (optional)
Estimated install time: 1-3 hours depending on the number of devices you've ordered.
If you need any installation help, just call (877) 998-1457 to speak with our Smart Home Pros over phone or video. We're available Monday - Friday (7:30 am - 6 pm PST) and Saturday (8 am - 6 pm PST).
Security Device Installation Guides
Smart Device Installation Guides