Car Stolen? Here's What to Do Next
Step-by-step details on who to contact—and what info to provide—if you're a victim of auto theft.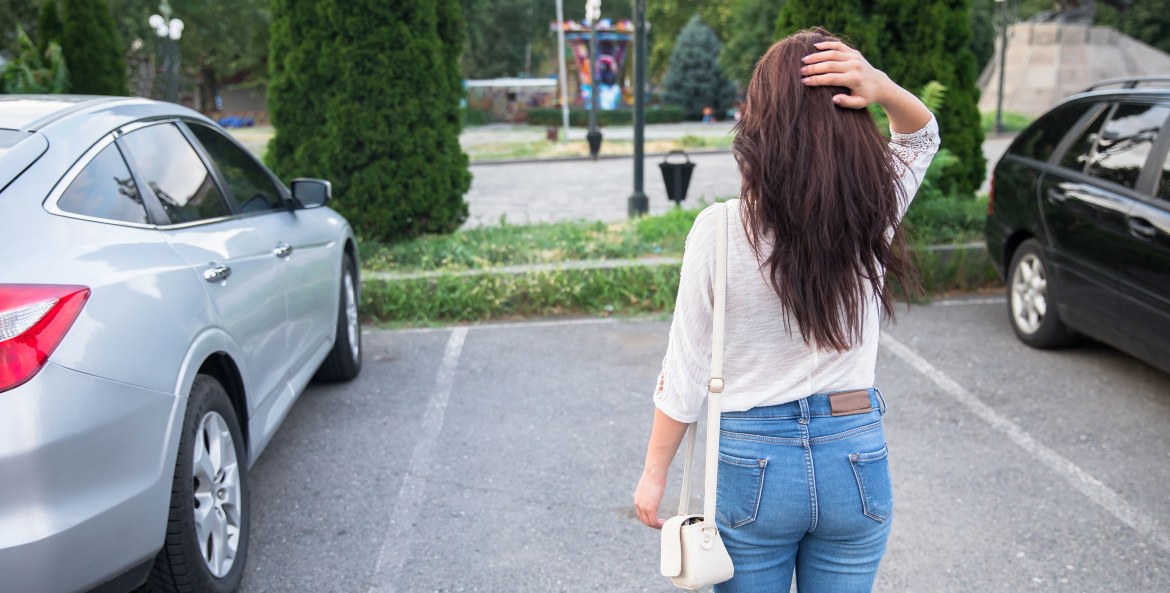 It's a scenario no one wants to face: returning to your car, only to find that it's not there anymore. According to the California Highway Patrol, motor vehicles are stolen at an average rate of one car every 3.5 minutes in California in 2019—accounting to roughly $6.4 billion dollars in loss that year.
So what happens if you're a victim of auto theft? First things first, you'll need to file a police report and contact your car insurance company as soon as you realize someone has stolen your car. Here's what to expect: 
Call the police right away.
Law enforcement will need some information from you to make a police report, including:
The make, model, year, and color of your car. 
Your license plate number.
Your Vehicle Identification Number (VIN). While you'd normally find your VIN on your car dashboard or door, you can also find it on your insurance card or title. 
Where and when you last saw your car. 
Distinctive features about your car. Does it have any add-ons? Identifying scratches or dings?  
Contact your insurance company.
Your insurance company should be notified within 24 hours of the car theft, or as soon as you've filed a police report. When you make an insurance claim for your stolen vehicle, you'll need to provide the same information you shared with the police. Your insurer may also request a list of any valuables that were in your car as well as a copy of the police report. If you've leased or financed your car, you should provide your bank information, as well. 
Comprehensive insurance is an optional coverage on your auto policy that helps to pay to replace your vehicle if it's stolen. Any valuables in your car are most likely covered by your homeowners policy or renters insurance. 
With rental reimbursement coverage, your insurer will cover some of the cost of renting a replacement car. Check your policy for the maximum coverage per day and to see how many days are covered.
Alert your lender or leasing company.
If you leased or took out a loan on your car, plan to tell your financing company so you're not on the hook to continue payments. Provide your claim number and have your lender contact your insurance company directly to expedite the claims process. 
What happens next?
Most insurers have a waiting period—typically 30 days—before they accept a loss on a stolen vehicle. Victims of car theft might not get their vehicles back or, if returned, they might be missing parts. In California, roughly 66 percent of stolen vehicles were recovered intact and in drivable condition in 2019, according to the state's Highway Patrol. 
If your stolen car makes it back to you in drivable condition, have your insurance claims adjuster inspect it to determine whether it was damaged while it was out of your custody. As long as your insurance company was contacted, you won't be liable for this damage.
Preventing car theft.
Car theft has been on the decline in recent years, but that doesn't mean it can't happen to you. Anti-theft devices—an alarm system or GPS tracking system—can help deter criminals from stealing your car or help recover it. 
You can also follow some practical tips to avoid having your car stolen:
Close your windows
Keep valuables out of sight—or better yet, don't leave them in your vehicle
Lock your car
Park in safe areas
Store keys somewhere safe, away from your vehicle
Turn off the ignition when you're not in the car
Use a physical anti-theft device
Install a car alarm and/or GPS tracking system