Do You Need Rental Car Insurance?
Here's what to check before you sign.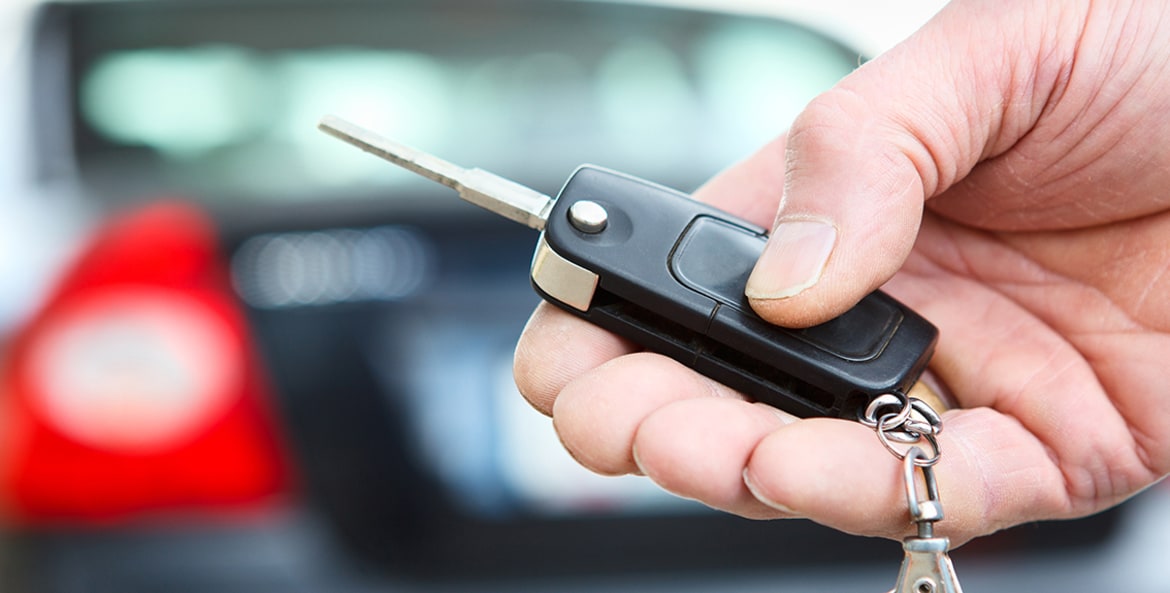 Car rentals automatically come with enough liability insurance to meet the state's minimum requirements—but usually not much more. Rental agencies might pressure you to buy maximum coverage, which can send costs soaring and even double your daily rental rate. Before you say yes, look into your existing policies to avoid spending extra money on something you don't need.
Do I need rental car insurance?
It depends. You may already be protected. Here's how to know for sure.
Check your personal auto insurance policy. Does it apply when you rent a car? If it doesn't—or if the coverage isn't  adequate—ask your insurance agent whether he or she recommends purchasing a rental vehicle coverage endorsement that  will protect you in a rental car.
Check your credit card agreement(s). Some, but not all, cards offer rental car insurance as a perk of being a cardholder. The type of coverage varies, based on the bank that issued the card and other factors. To take advantage of the insurance, you must use the credit card to pay for your rental car and decline the rental agency's collision damage waiver. Check your current credit card agreement(s), or call the issuer's customer-service department for specific details.
How does rental car insurance work?
If your auto insurance policy or credit card agreement offers little or no coverage for rental cars, you may want to buy some from the rental agency. That way, if you damage the loaner, you'll be less likely to get stuck with a big repair bill in the event of a collision.
Coverage you bought through the rental agency usually acts as primary insurance, which means it pays first for any damages. If the damages exceed that policy's limits, your personal auto policy kicks in, paying second. (Of course, you are responsible for paying your auto policy's deductible, if you have one.)
What if I have an accident in my rental car?
If you are in a rental car collision, follow these important steps:
Take photos of the damage and exchange contact information with any other drivers involved at the scene.
File a report with local police, unless your insurance company's policy is to do that for you.
Report the accident to your car rental company as soon as possible. A representative will guide you through the next steps, which include filling out claim paperwork.
Report the accident to your auto insurance company. Let your insurance agent know about any coverage you purchased from the rental car agency. Ask for the amount of your deductible (the portion of the damages that you'll need to pay out of pocket before your insurance company starts covering the damages). Your agent will guide you through the process, and provide you with any required paperwork.
If you plan to use coverage offered by your credit card, contact your credit card company. Request instructions for filing a claim.
Don't worry about getting the car to a repair shop. The rental car agency will handle that.
What type of coverage is available?
A loss-damage waiver—also called a collision damage waiver—frees you from paying any expenses if your rental car is damaged or stolen. A loss-damage waiver, available at the rental car counter, technically isn't insurance, but it will protect you financially. This kind of waiver usually costs between $10 and $30 a day.
Collision insurance covers damages you cause to the rental car. If your auto insurance policy doesn't cover you if you crash your rental car, you can usually buy collision coverage from the rental agency for less than $10 a day.
Liability Insurance pays for damage you cause to other people's vehicles or property. Your auto policy may already provide this coverage. If not, you can purchase it from the car rental agency, usually for about $8 to $12 per day. Liability coverage often comes with a limit of $1 million.
Bodily injury coverage helps pay medical expenses if you or your passengers are injured in a collision in your rental car. This type of coverage generally costs about $2 or $3 a day.