If you're shopping for a used car, you are bound to come across a car marked "certified pre-owned" and a salesperson that touts the benefits of buying a car with that designation. A longer warranty, a "better" car, and perhaps a life free from all of the problems that can come along with buying a used car? Sounds good, right? But what does certified pre-owned (CPO) actually mean, and is it worth the additional expense? 
What is certified pre-owned?
A certified pre-owned vehicle should be the newest, best maintained, lowest mileage used vehicle available at your local dealership. "CPO cars tend to be off-lease models that are 3 to 5 years old," says Jeff Bartlett, managing cars editor at Consumer Reports. These cars should be heavily inspected and come with a warranty above and beyond the warranty that would typically transfer to a second or third owner of a used car. 
Which vehicles are eligible to be certified varies from manufacturer to manufacturer. Chevrolet, for example, allows certification for used cars that are less than six years old and have fewer than 75,000 miles. Honda has three levels of certification: HondaTrue Certified+, which is for used cars that are less than one-year-old with 12,000 miles or less; HondaTrue Certified eligible cars must be less than six years old and under 80,000 miles; and HondaTrue Used, which are less than 10 years old.
Warranties vary as well. Kia, for example, provides comprehensive coverage (bumper to bumper) for the first year, or up to 12,000 miles, and 10 years or 100,000 miles of powertrain warranty. But that powertrain warranty doesn't start with the date you buy the car, but rather from the "in-service date," the date that the vehicle was bought new. Mazda has a similar certified pre-owned warranty, but covers seven years or 100,000 miles from the in-service date.
Along with the check-ups prior to purchase and the additional warranty, certified used cars may come with roadside assistance, satellite radio subscriptions (or trials), rental car usage, transferable warranties, and/or maintenance services.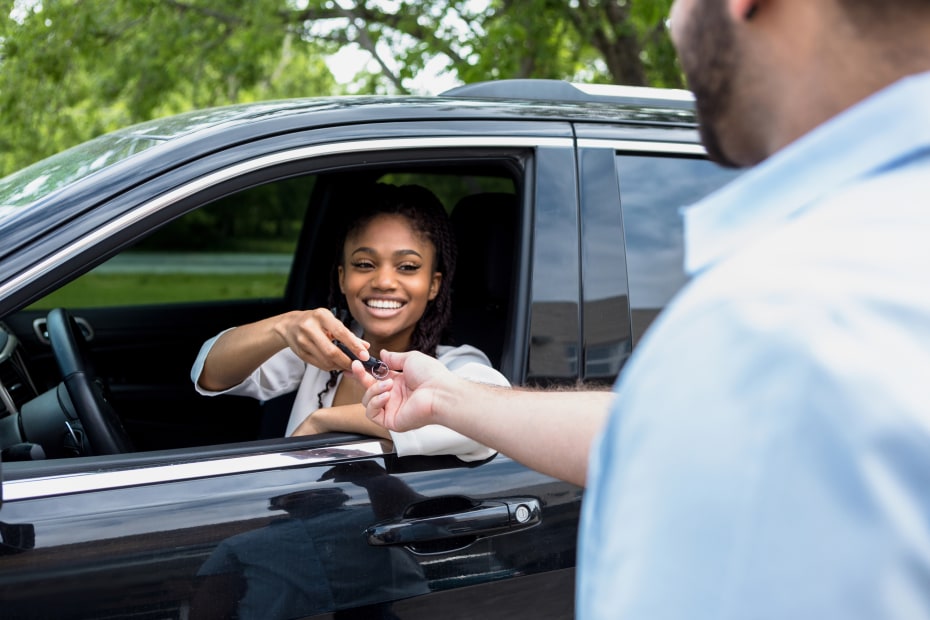 Should I buy a certified pre-owned car?
For years, many automotive experts advised that buying a certified pre-owned car cost more money, and the benefits that came along with the purchase just weren't enough to make the extra cost worth it. But recently, Consumer Reports surveys found that certified pre-owned cars are significantly more reliable than your average used car after reviewing owners' experiences of more than 350,000 used vehicles. 
Potential Benefits
Cream of the used-car crop. "They have been curated by the dealership, pulled from trade-ins and auctions, then thoroughly inspected and refurbished," says Bartlett.
Reliable. Consumer Reports' data shows that certified pre-owned cars are typically more reliable long term than similar vehicles that aren't certified. 
Warranty. Certified pre-owned cars usually come with an extended warranty, above and beyond the initial warranty, from the manufacturer. That means, for example, if you buy a Toyota, you can go to any Toyota dealership to fulfill the warranty. 
Potential Drawbacks
More expensive. Certified pre-owned cars cost more than the equivalent vehicle without the designation.
Supply. Only a select number of cars qualify for the certified pre-owned designation. They're the best of the newest used cars, and there are a lot of stipulations about what is and isn't eligible. 
It's not perfect. Certification isn't a guarantee that the vehicle is in pristine condition.
"Based on our analysis of reliability and owner satisfaction survey data collected on more than 350,000 vehicles in 2022, paying the premium for a CPO car could indeed be a wise choice," Bartlett says.
Do your due diligence.
If you decide to buy a certified pre-owned car, you'll want to go through the same due diligence as you would on any other used vehicle. 
Test drive for at least 20 to 30 minutes so you get a good feel for the car, whether it's the best fit for your needs, and if there is anything about the drivability that stands out. 
Take the car to an independent mechanic to get it inspected from top to bottom. 
Negotiate for a better price, interest rate, and other elements of your purchase.
Not all certified pre-owned cars are created equal. Be sure that the certification is from the manufacturer and not an unrelated program, and read the fine print. Ask how long the additional coverage is for, what is covered, etc. In case you want to sell the car within the warranty term, be sure to confirm if the additional coverage extends to the next owner.
And if you decide to buy a used car without the certified pre-owned designation, you're not out of luck. You can still get a reliable, high-quality car by doing your research and carefully going through the steps of the car buying process.