Crash test ratings are one of the clearest indications of safety, but they aren't the only factor you should be looking for when shopping for a new or used car. Of course, it's critical that the vehicle you choose can withstand significant impact, but safety features that are designed to avoid collisions are also important to keep you and your passengers safe inside. But equally important when evaluating a used car is looking at how it was maintained, the condition of the mechanical components, and its structural integrity. Here's what you need to know to buy or lease a safe new or used car.
Understanding Safety Ratings
Many organizations publish vehicle safety ratings, but the two most reliable are the National Highway Transportation Safety Administration (NHTSA) and the Insurance Institute for Highway Safety (IIHS). Both organizations crash test vehicles in a variety of scenarios and score them based on how well occupants were protected in each test. IIHS ratings also take into account the performance of safety features such as headlights, seats and head restraints, and crash avoidance and mitigation systems.
"Each of these safety organizations rates and reviews vehicles using their own methodology," says David Bennett, manager of repair systems at AAA. If you are buying a car from a dealership, the NHTSA safety rating is printed on the window sticker with the price and other stats, but you'll need to go to the NHTSA website to get a better understanding of the rating. It's also a good idea to look up the model's report on IIHS for more information.
"To me, the most important category is any one where the car you're looking at differs from others in the pack," says Keith Barry, auto reporter and editor at Consumer Reports. When considering which vehicle to purchase and looking at safety ratings, compare the car that you are interested in to other vehicles of the same year in its category.
"The IIHS makes updates to their tests more frequently, and you'll see that cars sometimes struggle to pass a new test," says Barry. "That's a good thing, because it keeps automakers on their toes if they keep having to meet stricter and stricter standards."
For example, IIHS recently introduced new testing for side crashes for all vehicles. Many SUVs had performed well on prior iterations of testing, but scored lower under the new specifications. Therefore, it's important to consider these results in context as manufacturers make structural adjustments to new vehicles that will hit the market soon. If you buy an SUV now, it may have a lower safety rating than a similar model coming out in the future.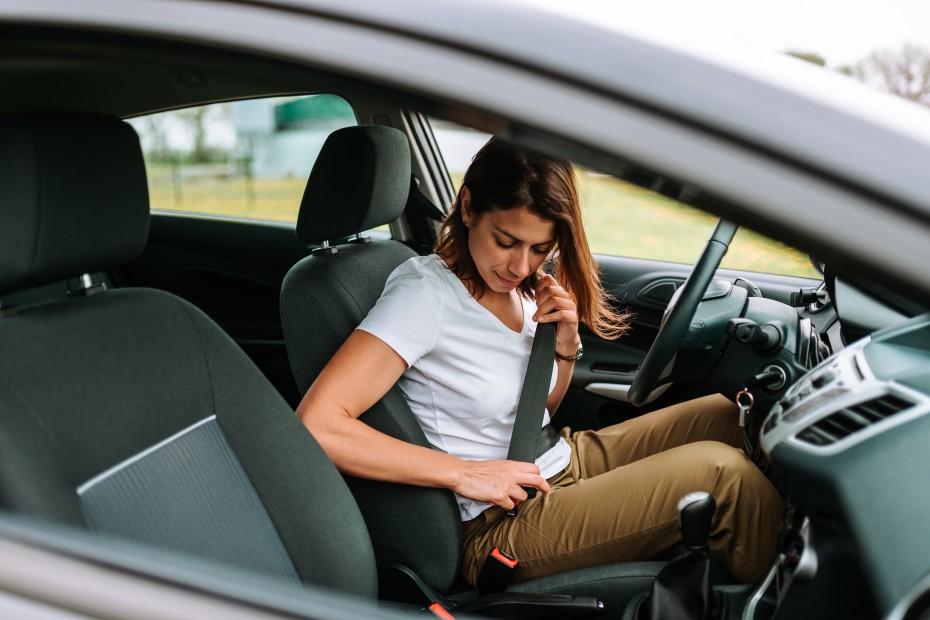 Safety Features to Look For
While vehicle manufacturers tend to highlight how well their models protect occupants, "crash avoidance is what can keep you from getting into that crash in the first place," notes Barry. Crash avoidance isn't just the driver assistance systems (ADAS) that many consumers focus on, it also includes things such as stopping distance when braking and the ability to have a full view of your surroundings while driving. "The safest cars are the ones that will keep you from getting into a crash, and that also will protect you if a crash is unavoidable," says Barry. Here's what to look for:
Side Airbags
While nearly all cars made after the early 2000's have side airbags (front airbags are required in all vehicles made since 1999), older used cars could lack this critical safety feature. Side airbags provide vital head and chest protection in the event of collision.
Electronic Stability Control
Another safety standard today, electronic stability control (ESC) helps a driver maintain control of their vehicle and prevent skidding while making sharp turns. The system can automatically control braking of individual wheels to prevent a loss of traction. ESC didn't become standard until 2012, but it has been shown to cut the risk of fatal single-vehicle accidents by about 50 percent, according to the IIHS.
Automatic Emergency Braking
Automatic emergency braking systems (AEB) use on-board sensors to detect an imminent collision, warn the driver, and brake or increase braking. AEB has been shown to prevent crashes or reduce their severity. Research from IIHS found that AEB systems can reduce rear-end crashes by 40 percent. IIHS recommends both front and rear AEB systems, but rear is much less common, particularly on older vehicles. If you're buying a 2022 vehicle, chances are that front AEB is already included, as automakers and the NHTSA agreed to make them standard, with a few exceptions.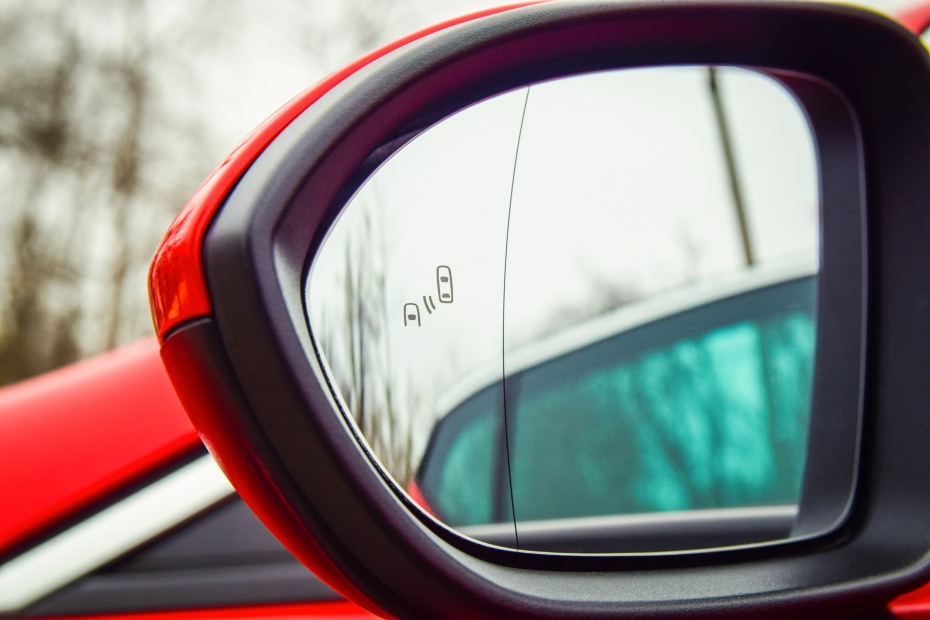 Blind Spot Monitoring
This technology helps you avoid collisions when turning or merging into another lane by warning you if there's a vehicle in your blind spot. It is a relatively common option available on newer cars, but it is not yet standard.
Good Vehicle Condition
Safety features are important, but if a used vehicle has been poorly maintained, the car's condition may make it inherently unsafe. Watch out for structural rust, misaligned headlights, brake problems, warning lights, and other signs of trouble. Before buying, take the used car to a mechanic to ensure that major safety problems are spotted. Additionally, you should check to see if there are any open recalls on it using the NHTSA website. Open recalls should be fixed by the seller before you purchase, but you can also take it to your local dealership, where the problem will be taken care of free of charge.