When shopping for a new vehicle, it's important to find something that can keep you and others safe, including people outside of your car. In the past decade, deadly crashes involving pedestrians have been on the rise and are now at the highest level in 40 years. In 2020, there were more than 6,500 pedestrian fatalities and 55,000 pedestrian injuries involving motor vehicles, according to the National Highway Traffic Safety Administration (NHTSA). 
Many car crashes are due to driver error, but some new technology and features can help. In this guide, we share what technological and design features to look for in your next vehicle to help ensure your vehicle is safer for you and vulnerable road users such as pedestrians and cyclists.
Top Vehicle Features to Look For 
Automatic Emergency Braking System with Pedestrian Detection 
In many cases, collisions occur because a driver hasn't reacted in time, but an automatic emergency braking (AEB) system can step in and respond sooner.
"One of the most important things for new or used car shoppers to look at in their next vehicle would be automatic emergency braking, specifically with detection capabilities," says Matt Lum, senior automotive engineer at AAA. 
 Vehicles with AEB automatically activate the brakes under certain conditions to help prevent collisions. While this system isn't perfect, AEB systems with pedestrian detection can help reduce driver-pedestrian collisions.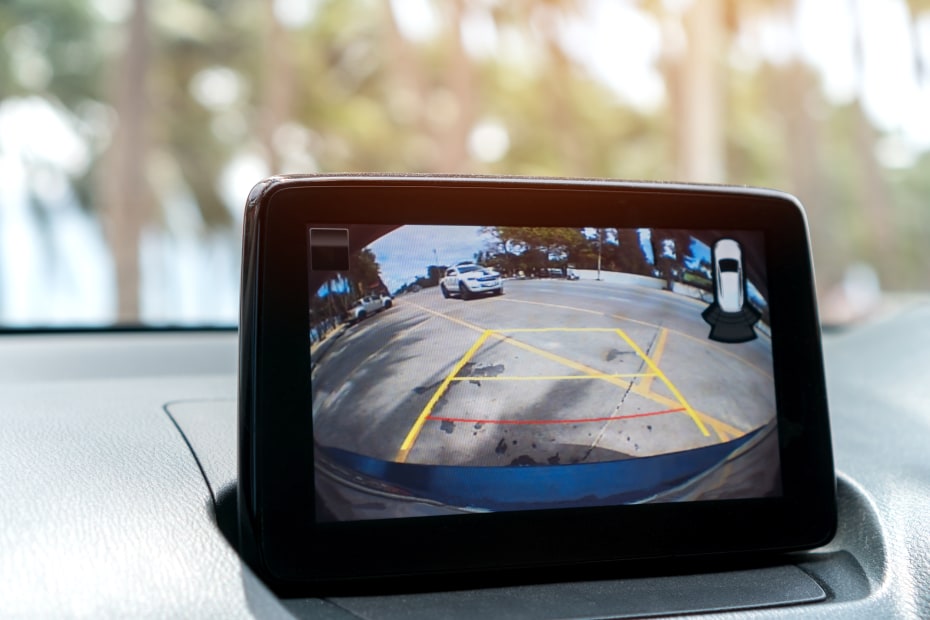 Backup Cameras 
Backing up is a necessary part of driving, but it can present additional risks. A backup camera, which has been required in new vehicles since 2018, can provide a more comprehensive rear-view image than you get from mirrors alone and reduce blind spots. You should still utilize mirrors and turn your head as needed, but a backup camera can provide a particularly helpful viewpoint.
Lane Departure Alerts 
Some new vehicles may come with lane departure alerts, which notify you if you're starting to swerve outside of the boundaries of the lane. This can be an early warning sign to prevent you from hitting another car or a curb or a pedestrian. It's important to note that the signal is simply a warning, so you'll need to react to avoid any incidents.
Night Vision
In 2020, 77 percent of fatal pedestrian collisions happened after dark, according to the NHTSA. to Some vehicle manufacturers are making it easier to drive at night and notice pedestrians with new night vision features. "There are a number of vehicles sold in the U.S. which have night-vision available. Jeep and Cadillac are two of these. This allows the driver to determine pedestrian presence even when the headlights might not [illuminate them]," says Mike Geylin, editor-in-chief of TheBrakeReport.com. These systems utilize infrared sensors to enhance the video displayed on the dashboard and highlight pedestrians and animals that may be difficult to see in the dark.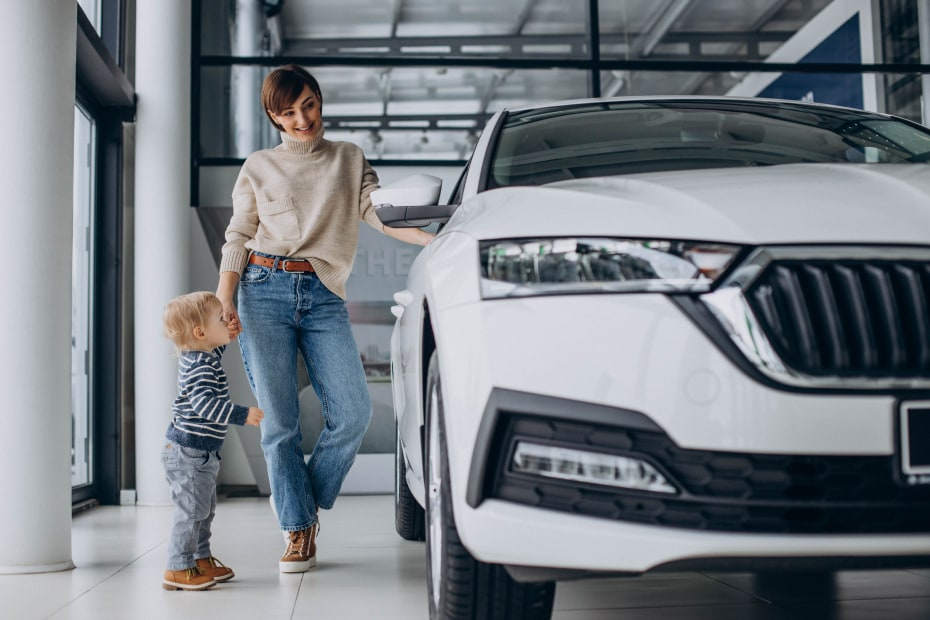 What To Avoid 
Bigger isn't always better, especially when it comes to pedestrian safety. 
"Technology aside, looking at the increased popularity of pickup trucks and SUVs, sometimes those very large vehicles have high hood lines that can easily impede a driver's vision. Sometimes it can be hard, if not impossible, to see shorter pedestrians or children in front of you," says Lum.
A recent Consumer Reports evaluation found that full-sized pickup trucks can have front blind zones that are 11 feet longer than that of a compact car and 7 feet longer than an SUV.
Though you might be interested in getting a larger vehicle such as an SUV or truck to help protect you in the event of an accident, it could do more harm to pedestrians and people inside smaller cars during a collision. A small study from the Insurance Institute for Highway Safety (IIHS) found that SUVS are more likely to cause fatal injuries to pedestrians than smaller cars. 
In general, heavy vehicles that have a high bumper height may compromise driver visibility and cause more harm to a pedestrian during a collision by hitting their torso and vital organs instead of their legs and by being more likely to push the person forward and drive over them. While the Infrastructure Investment and Jobs Act may usher in more recommended changes to make hoods and bumpers of vehicles safer for pedestrians, it's up to buyers to seek out lower hood heights, smaller front-end blind spots, and lighter utility vehicles in the meantime. 
Stay Vigilant 
Getting a new vehicle with all of the latest safety technology can help lessen the likelihood of hitting a pedestrian. Despite advances in technology, nothing is perfect. For example, the IIHS found that many automatic emergency braking systems don't work very well in the dark. Plus, weather conditions like rain or icy roads may affect driver assistance systems as well. 
In other words, there are no foolproof features, and it's important for drivers to stay alert and always look twice for other drivers, pedestrians, and cyclists. Be aware of your surroundings, make turns carefully, and don't speed. In the end, technology should be an aid and not a replacement for driver safety.