The safety of our roads depends in large part on driver behavior. But it also depends on the vehicles themselves. When a vehicle has a problem that presents a safety risk, we need to get it off the road. That's where recalls come in. How, exactly, does the safety recall process work for vehicles? Let's go through the nuts and bolts.
What is a car recall?
Car recalls are issued when a manufacturer or the National Highway Safety Transportation Administration (NHSTA) determines that a vehicle or specific motor vehicle equipment (tires or car seats, for instance) presents a safety hazard or fails to meet minimum safety standards.
How will you know if there's a recall on your vehicle?
You should receive a letter in the mail from your manufacturer. To guarantee that this information reaches you promptly, it's important to keep your vehicle registration and address up to date. A recall letter will inform you of the specific problem and what steps you should take to get it resolved.
All recalls, regardless of the manufacturer, also have a timeframe within which the repair needs to be completed. The recall letter will have that information too. "Recalls come in all shapes and sizes," says Jarrett Kerrigan, mobility director at AAA Northern California. "But the letter should lay out all the important details."
To check if a recall has been issued on your vehicle, go to NHTSA.gov and enter your vehicle's 17-digit VIN (vehicle identification number). You can find the VIN on the driver's side door jam or on your vehicle registration. It may also be on your insurance card.
What should you do if you receive a recall notice?
Contact your dealership, says Randy Tinsley, an auto service manager at AAA Arizona. In some cases, Tinsley says, your dealership may not have the part available, so it's better to contact them in advance rather than dropping by.
Will you be charged for vehicle repairs?
Very rarely. Manufacturers are required to provide recall repairs within a specified timeframe based on the recall date. (You can inquire with the dealership for the exact amount of time if not shared in the notice.) After the given time period, free repairs are not guaranteed, though your dealership may do the work at no charge as a courtesy. In the case of any recall, Tinsley says, "avoid putting off a repair." It is, after all, a matter of safety.
If you are unsatisfied with how your dealership is handling your recall repairs, contact your vehicle manufacturer's customer service department. If this still does not resolve the issue, contact the appropriate government agency in your state that handles automotive complaints. In California, this is the Bureau of Automotive Repair (BAR). In Arizona and many other states, it is the state's attorney general. If necessary, you can also file a complaint with the NHTSA. This would be a rare situation, Tinsley says, as most dealerships and manufacturers are "very responsive when safety is an issue."
What if you receive a recall notice for a repair you have already paid for?
You may be eligible for a reimbursement from the vehicle's manufacturer, Tinsley says. In fact, a request for reimbursement is sometimes included with the recall notice itself. Contact the manufacturer or dealership if you have questions. But keep in mind, you will need to provide proof of the previous repair work.
If you bought a used car, are you still eligible for recall help?
In most cases, yes. But there can be exceptions. If, for instance, a vehicle has a branded or salvaged title (which indicates that it was damaged or sold for scrap), you may not be able to get repairs handled at no cost. Eligibility can also depend on the age of the vehicle. "The manufacturer can advise you on any exclusions that may exist," Tinsley says.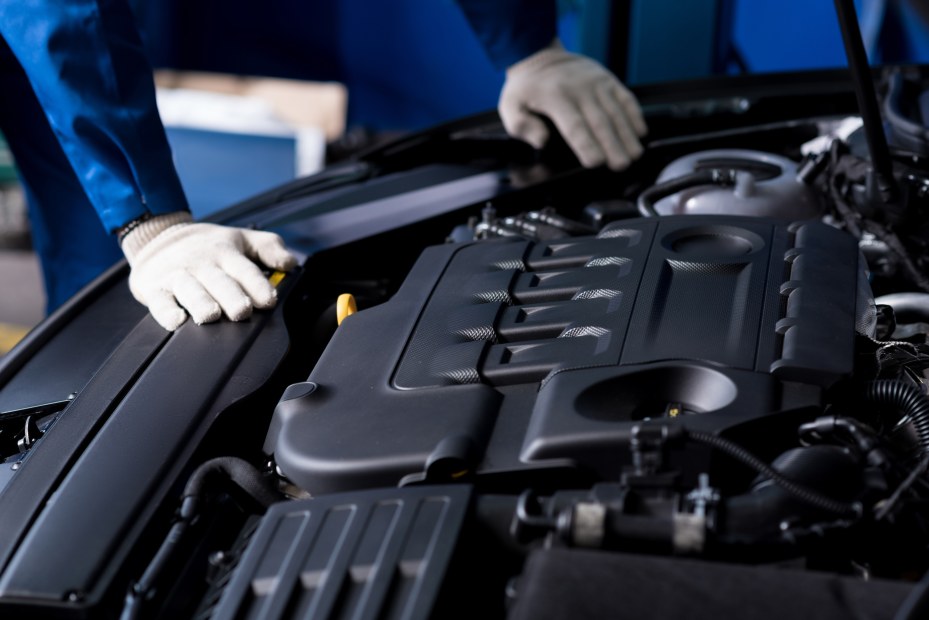 What should you look for when shopping for a used car?
If the recall period has passed, dealers and private sellers are not required to inform prospective buyers of any safety recalls attached to used vehicles. Protect yourself by getting the vehicle's VIN and checking its recall history at safercar.gov. Other free services, such as Carfax, can be valuable resources for checking a vehicle's history.
How do you report a potential safety issue with your car?
"Start with the dealership and make them aware of the issues you're having," Tinsley says. "They maintain records of reported issues and repairs. They can look for patterns for the same or similar issues, and there may be suggested repairs to resolve the problem." Depending on the nature of the problem and its prevalence, it may result in a technical service bulletin. A technical service bulletin (TSB) is issued by the manufacturer to share information among dealerships and with owners, alerting them to potential problems affecting vehicle performance.
But be aware, TSBs are not the same as recall notices. TSBs are recommended procedures for repairing a malfunction that doesn't compromise safety. According to Tinsley, "A repair under a TSB may not be covered by the dealership if the vehicle is out of factory warranty. However, it is possible that when a TSB is issued, it may extend a factory warranty regarding that issue only."
You can also go straight to the NHTSA with a phone call or file an online report at safercar.gov. You'll need to provide your vehicle's VIN and a description of the problem. There is no set number of complaints that must be filed to trigger a recall, but the NHTSA reviews every call and online report it receives to determine whether the issue warrants an investigation. Those investigations then determine if a safety recall is needed.