Owning a car isn't easy. There's the purchase to negotiate, insurance to secure, maintenance to manage, mechanics to vet, weather to contend with, disasters to prepare for, and gas to buy (and buy and buy). Fortunately, there are ways to make car ownership simpler— and you already possess one of them: With your AAA Membership, you're equipped to outsmart almost any challenge that comes with having your own wheels, from minor inconveniences to major emergencies.
1. Skip the trip to the DMV.
Visiting the motor vehicle department is never fun. So don't. Visit your local AAA branch to take care of a host of motor vehicle services—including registration renewal, plate and placard applications, and ownership transfer. (Services vary by state, so check with your branch before going.)
2. Don't get stranded.
Nobody wants to be that person standing by the side of the road next to a broken-down car. Preparation can help you avoid that scenario. Before leaving on a trip, make sure your battery is well charged, your tires are properly inflated, your AAA card is in your wallet, and the number to access both Emergency Roadside Service and Car Battery Service is saved in your phone. And remember that you can call for help with more than a dead battery or flat tire: AAA can also bring you gas if you run out or send a locksmith if your keys get locked in the car.
3. Be clever.
Common household items can come in handy when dealing with minor car problems. A toilet plunger can help pull out smaller dents. A staple remover can pry open a stubborn key ring. Hand sanitizer can deice a door lock. A rubber band threaded through the AC vent becomes a makeshift phone holster. And cupcake liners can keep your cup holders clean.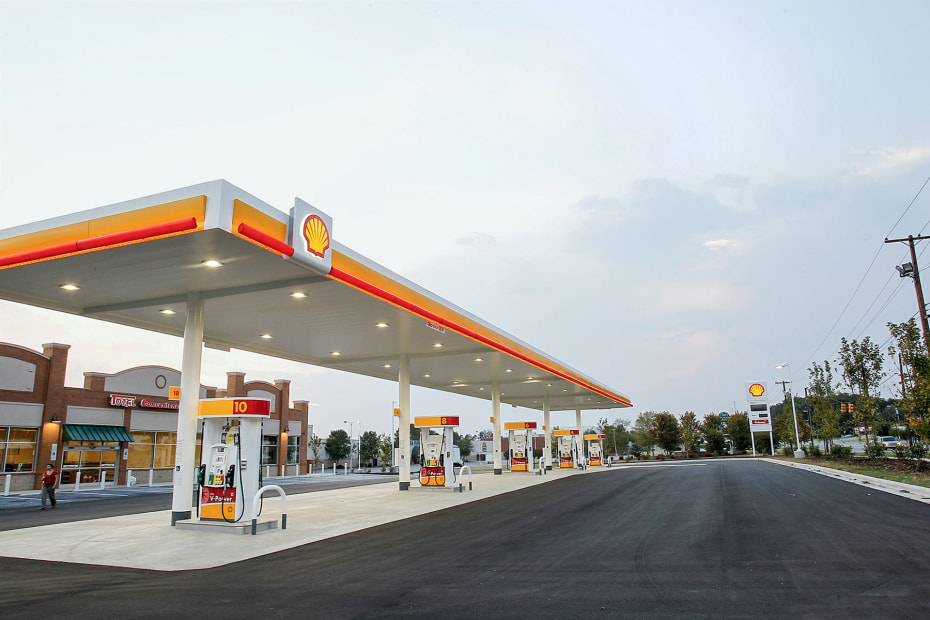 4. Gas up.
 AAA Members save 5 cents per gallon at participating Shell stations through the end of 2020 when you join the Fuel Rewards program. Join in March or April for an extra 30 cents per gallon off your first fill-up.
​​​​​​​5. Be well covered.
Let's face it: Shopping for insurance is all about trust and value. You already trust and value AAA for assistance with roadside emergencies, car repair, and travel discounts. So if you're looking for vehicle, home, or life insurance coverage, visit AAA.com/insurance or call an agent to get a no-obligation quote. AAA Members save 5 percent on insurance premiums.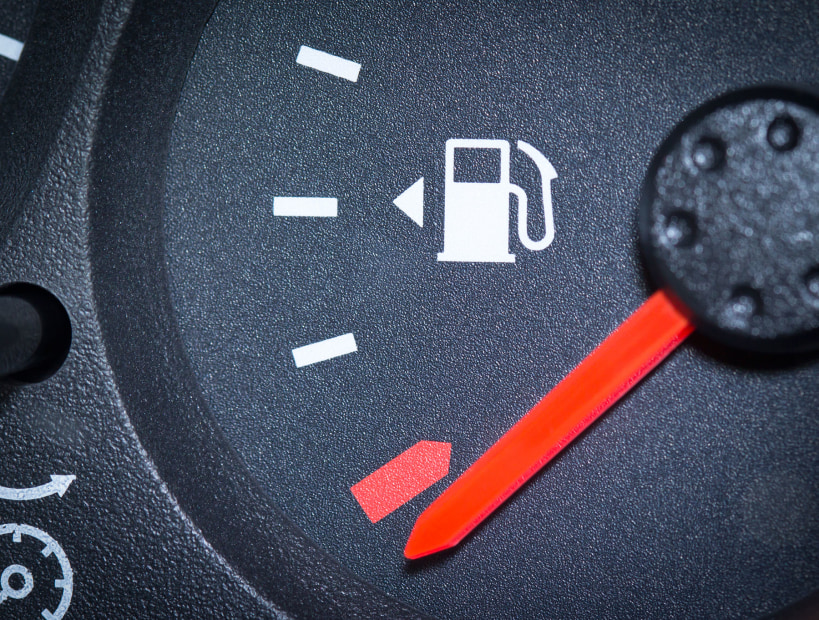 6. Find the tank.
If you're driving a rental or borrowing a friend's car, you'll want to fill it with gas before you return it. But in an unfamiliar car, you may not know which side the gas tank is on. The easy way to figure it out: Look at the gas pump icon on the dashboard. There's a little arrow, pointing right or left. That's where the fuel intake is.
7. See clearly now.
Visibility is everything when it comes to driving safely. Give your windshield a good cleaning whenever you stop for gas. And if you spot a chip or crack in the glass, use your AAA Membership to get it fixed for less. Check AAA.com/discounts to find deals on windshield repair or replacement near you. And remember: AAA Premier Membership gets you a $50 reimbursement for windshield repair.
8. Turn off your heater.
It can be tough to keep your electric car comfortably warm in chilly weather. But if you can handle it, leave the heater turned off. Instead, use your heated steering wheel or heated seats to warm up. Because they don't have to heat the entire car interior, they use less energy. (Another bonus: Heated seats can help keep takeout food warm on the drive home.)
9. Save for car expenses.
The average car repair costs between $500 and $600. But a third of U.S. drivers say they would have to borrow to pay for unexpected car problems. The solution: Put aside $50 per month to cover car expenses. You can also save money on big repairs by investing in regular maintenance, which can prevent bigger problems down the road.
10. Leave windows up.
A common myth claims that it's better to cool off by rolling down the windows than by using the air conditioner in hot weather. The truth is, it's more fuel-efficient to run the AC. Open windows create drag, and modern AC systems have little impact on fuel economy.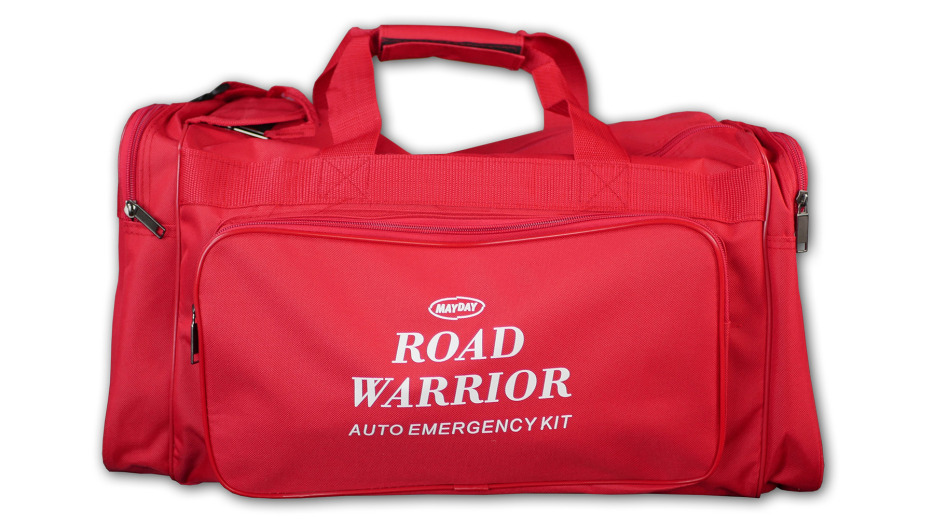 11. Be prepared.
Every car should be equipped with an emergency kit containing, at the very least, basic first-aid supplies, water, a blanket, a cheap prepaid cell phone, and some calorie-dense snacks. That minimalist kit can then be expanded with a fire extinguisher, road flares, flashlights, and pet food (if Fido likes to ride along). You could collect those kit components on your own, but you can also save time and hassle by ordering one with many of the essentials from Ready America. AAA Members get up to 30 percent off select Ready America products purchased online at AAA.com/readyamerica.
12. Find a fix-it shop.
Two out of three drivers say they don't trust car mechanics. To allay your insurance doubt, try a certified AAA Approved Auto Repair shop. You'll save 10 percent on labor and get a two-year warranty on every fix. Or check review sites such as Yelp to see how local repair shops treat their customers. Try out a new candidate with a minor job, such as an oil change, first. When you do find a mechanic you like, stick with your choice. Skipping around means your car's records are scattered, making it tougher to keep track of the services your car really needs.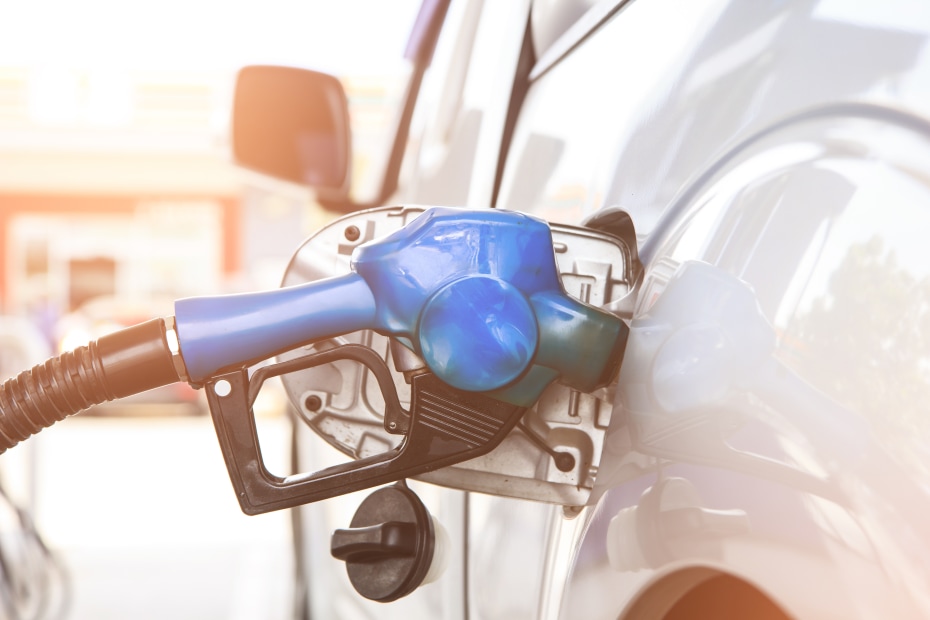 13. Save on gas.
Fuel efficiency is good for many things: your car, your wallet, the planet at large. Fortunately, there are all kinds of simple things you can do to use less gas.
Idle threat.
If you know that you'll be idling for more than 10 seconds, turn off your engine. Some drivers think it takes more gas to turn off and then restart their car than to leave it running—but if you'll be there that long, it won't.
Take it easy.
Aggressively stomping on the accelerator or slamming on the brakes can lower gas mileage by up to 30 percent. Use cruise control whenever possible: It can save you 7 percent in highway fuel costs.
Lighten up.
The lighter the load in or on your car, the more you'll save on gas. In fact, for every 100 pounds you add, you reduce your mile-per-gallon by a full percentage point. Accessories like roof racks and cargo boxes make matters worse by increasing drag, which can slash fuel economy by up to 25 percent.
Maintain pressure.
When tire pressure drops, so does fuel economy. Make it a habit to occasionally check all four tires in the morning—when they're cold—and then add air as needed at your next fuel stop. You can find your vehicle's suggested pressure on a label in the driver's door jamb. If you want someone to check and fill, many retailers—including America's Tire, Big O, and Pep Boys—offer free drive-through services.
Forget the gas.
The best way to consume less gas is to stop using it altogether: When it's time to buy a new car, choose an electric (or hybrid) instead. EVs produce 25 percent fewer emissions than combustion-engine cars; if the electricity in your neighborhood isn't generated by coal and natural gas, that number goes up to 60 percent. And while such vehicles might cost more up-front, they cost less to operate—$485 per year on average for an EV vs. $1,100 for an internal combustion model.