As major life firsts go, buying a car might not measure up to signing a mortgage or having a baby. But it's still a serious commitment, which means it warrants careful consideration before you take the plunge. If you're a first-time car buyer, you might wonder where to start. Follow this three-prong approach and you'll be cruising in no time.
Narrow your choices.
The first item on your checklist is to ask yourself some basic questions, such as:
How many people does the car need to carry?
How often, and for what purposes, will the car be used?
Which matters more: fuel efficiency or performance?
Once you determine your basic needs, you can delve into more specific wants. Today's automobile industry is vast and varied, with a range of fast-evolving features, including blind-spot monitoring, automatic braking, and other advanced driver assistance systems. Educate yourself on what's out there, then decide how important different features are to you. Those who plan to use their cars to commute a considerable distance each day will have different priorities than people looking for a utility vehicle to make their weekend camping plans possible.
As you work through this exercise, spend some time thinking about whether there's anything you don't like about a particular type of car. "Maybe it's uncomfortable seats or poor visibility," says Joe Shultz, general manager for AAA Car Buying in Arizona, "but really focusing on what you don't want in a car is another way to help narrow down your search."
Make a budget.
Once you've settled on the kind of car you're after, it's time to turn your mind to another vital matter: How much car can you actually afford?
Put this question to a dozen financial planners and you're apt to get a dozen different answers. So much depends not only on your income and your lifestyle but also on your general feelings about cars. Do you regard them merely in practical terms, as a means of getting from here to there? Or do you place a lot of value on a really cool ride?
Questions like these can be hard to quantify. Do your best to crunch the numbers, and get real with yourself. Even if you can justify a luxury vehicle with all the bells and whistles, you may want to downshift your budget to something more affordable and cushion your monthly expenditures elsewhere. Likewise, an unfussy workhorse of a car might be fiscally prudent, but if putting in a little more money will get you some of the features from your want list, you may end up more satisfied with your decision in the long run.
When calculating how much you can swing as a monthly payment, remember to include insurance and interest rates as well as maintenance and operating costs. After all, oil changes and fuel stops cost money, too, and some cars require more expensive parts than others.
Got your budget? Good. But that's only half the battle. Your next job is to stick firmly to it. A car you can't afford is a car you shouldn't buy.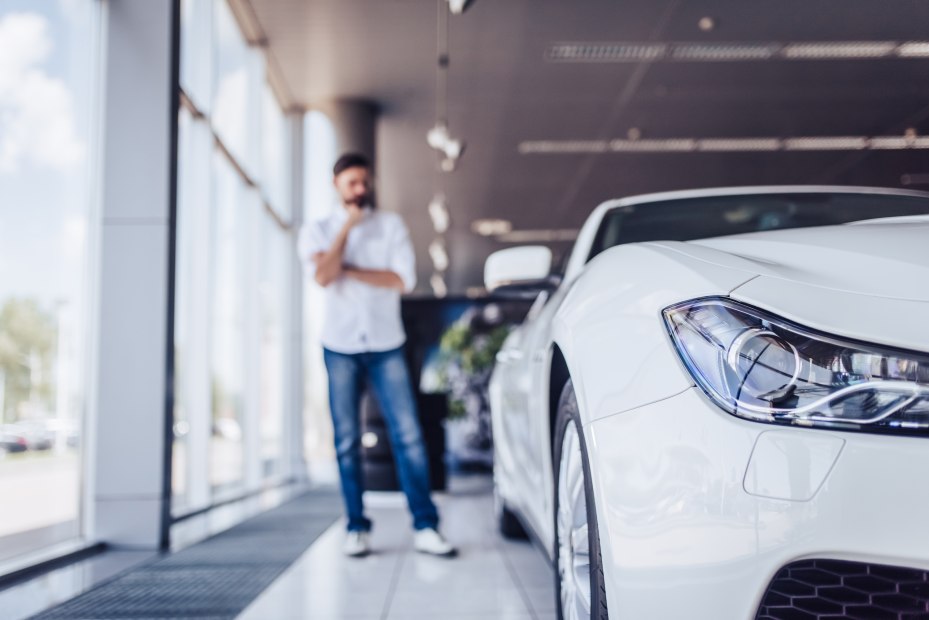 Do your homework.
The good news is you're now well into the process. The bad news is you're not quite done. Whether you're looking at a new car—or a car that's new to you—you'll want to do some research about the make and model. Read consumer reviews, as well as crash safety and reliability ratings from unbiased sources such as Consumer Reports. A wealth of information is available online. Get up to date on current market prices and potential resale or trade-in values.
Buying Used
If you're looking at a used car, don't just kick the tires. Compare its market value to its listed price, and use its vehicle identification number to get a history report. Was the car ever in an accident? Was it leased or owned? Is the mileage listed on the odometer accurate? A history report will tell you that, and more.
When you test-drive the car—and you absolutely should—don't go alone. Bring your entire family, or anyone you expect to be a regular passenger. Since they'll also be riding in the car, get their feedback on comfort, visibility, and handling. Before you sign on the dotted line, have the car inspected by a trustworthy mechanic. (AAA Members can search the AAA Approved Auto Repair Facility Locator for an added measure of comfort.)
"If the seller won't let you take the car in for an inspection, don't buy the car," says Shultz. "It's as simple as that."
Buying New
If you're looking at a new car, you'll need to go for a test drive, but you won't need that inspection. Instead, plan to gather lots of other information including safety and reliability ratings, current market prices, and potential resale values. You'll also want to know about warranty and financing options.
Conducting this due diligence can be time consuming, even overwhelming—but there are many services that can help. In Arizona, AAA Car Buying can serve as a full-fledged broker, handling every detail of the car buying process for AAA Members.  "We'll help you find the car you want, we'll get you a great deal, we'll arrange the financing," says Shultz. "You get exactly the car you want at the best possible price, without having to sit for six hours in a dealership."
In other states, TrueCar helps AAA Members save on new cars and find great deals on pre-owned vehicles. Using the make, model, and year, TrueCar will tell you what others have paid for the same car and which dealers are selling it at the best prices.
Whether you're buying new or used, looking for a little bling or some seriously practical wheels, it pays to put in the research time up front. When you finally do make your purchase, give yourself some credit: You've just earned your car buying merit badge.