A new child in the family transforms your life—and that includes changing what you need in a vehicle. Suddenly, that zippy coupe may be off the potential purchase list. Instead, parents and grandparents may find themselves focused on safety and convenience, not to mention if the trunk space is big enough to easily fit a stroller or piles of sports gear. 
Use these expert tips to uncover the family-friendly new or used car that you and your little passengers will love.
Safety Features
Here's the good news: Nearly all new cars come equipped with occupant safety features such as airbags and car seat anchors, says Joe Shultz, AAA Car Buying general manager. 
In fact, the LATCH (Lower Anchors and Tethers for Children) system, which secures car seats without using a seat belt, is required in most cars manufactured after September 2002, says Tammy Franks of the National Safety Council. That means that even used cars will likely include must-have safety features to protect child passengers. 
You may also want to consider other features that can potentially help prevent accidents and improve safety, such as:
Back-up cameras. Cars made after 2018 are required to have a back-up camera. "We can't see behind the vehicle very easily," Franks notes, and cameras can help. Kids may play around the driveway, and having this camera in place can prevent a potentially deadly accident.
Driver assistance technology. In recent years, these features—such as lane departure warnings, blind spot detection, adaptive cruise control, and dynamic brake support—have become common in cars. But be warned that much of this technology is still in early stages of development and is not 100 percent reliable. Plus, studies show that drivers don't always fully understand these features and may believe the car can do more than what's technically possible, says Rhonda Shah, manager of traffic safety advocacy and community impact at AAA. "That's a real problem in terms of safety," she says. See which features are recommended by the National Highway Traffic Safety Administration (NHTSA).
Experts are eager to get across one central point: There's no replacement for attentive driving. "Ultimately the driver is the car's best safety feature," says Franks. Put down your phone and avoid anything that can lead to distracted driving.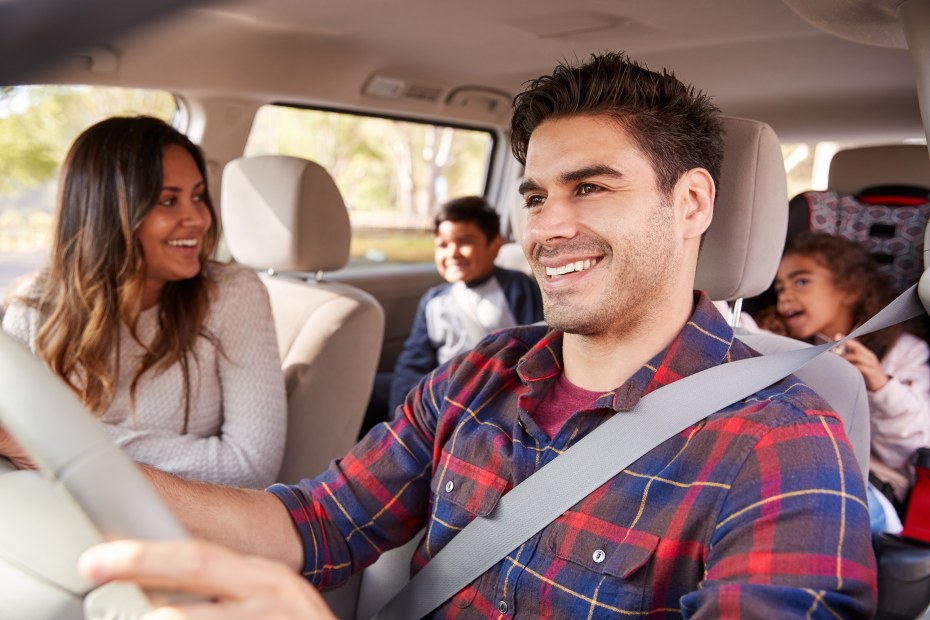 Recalls
If you're purchasing a used car, check to see if there's an open recall on it, recommends Franks. To do so, look up the car's VIN number (a 17-digit ID number found on the car's dashboard, lower windshield, or driver-side door) on Check to Protect or on the NHTSA website.
Safety Ratings
You can check vehicle safety ratings on the NHTSA website, which offers a straightforward star system and information on any recommended safety technology that's available with the car. 
The Insurance Institute for Highway Safety, a nonprofit organization, also offers a searchable safety ratings database, with details on a vehicle's ability to protect occupants in a crash as well as an assessment of the car's crash-avoidance technology.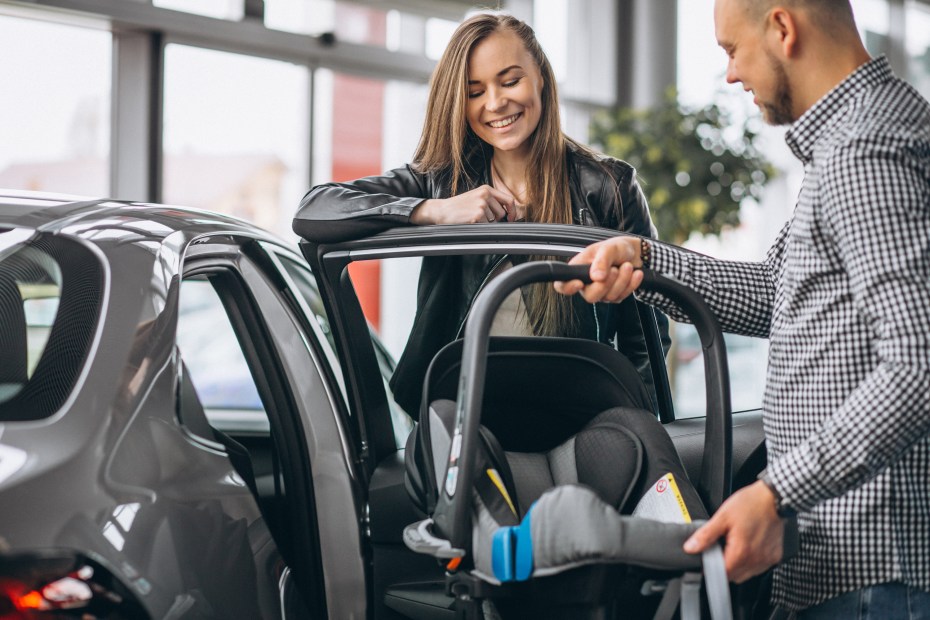 Car Seat Compatibility
Just about any car can accommodate a car seat—but some vehicles require less contortion than others. 
"Having easy access to a back seat will make it easier to safely secure your child in the back seat every trip, every time," says Angela Knudson, a community impact lead for AAA Northern California, Nevada & Utah and a certified child passenger safety technician. 
If you're a first-time parent or grandparent, try watching installation videos on Safe Kids Worldwide or other outlets to get a sense of the process of placing a child in a car seat inside the vehicle and harnessing them in, Knudson suggests. "Think through if those motions are conducive to the vehicle you're considering." 
Or, if you have a car seat already, bring it along to your test drive for a hands-on test of how easy—or challenging—it is to install. (Don't have a car seat yet? Try borrowing one from a friend so you can get a general sense of the process of getting it in the vehicle.) If you find the LATCH system difficult to use, keep in mind it's considered just as safe to use the seat belt to install the car seat when done correctly. 
Always check the manuals of both the car and the car seat to make certain that the two are compatible, Knudson says. Cars with side airbags may require the car seat to be placed in a specific location in the vehicle. If the car has an inflatable seat belt, you'll need to check which car seats can be used with that feature. 
"Be mindful that some vehicle manufacturers have very specific guidance on placement of car seats in the vehicle," Knudson says. If you're intent on placing the car seat behind the passenger seat, for instance, you'll want to confirm that you can do so with the vehicle (and car seat) that you have in mind.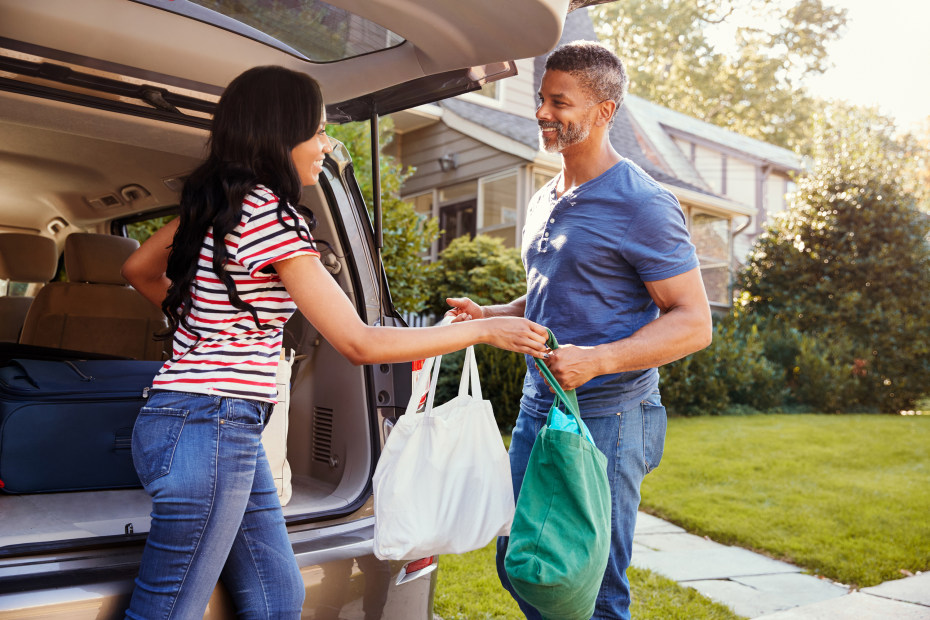 Space and Convenience
If you're driving with children regularly, being able to get them—and any car seats—in and out of the vehicle is a real priority, says Shultz. 
But cargo space matters too, Shultz adds—you'll want to be sure the trunk can easily fit a stroller, oversized diaper bag, and anything else you'll frequently be toting along. A simple process to open and shut the trunk, along with being able to get things in and out of there with ease, will make a big difference when you're corralling children. 
Finally, look ahead to the future: Children advance from car seats to booster seats, and you may have more children or grandchildren. Try to think through what your needs are with a car currently, and what they'll be over the next few years. 
Smart tip: Grandparents or grandparents-to-be may also want to consider these other factors when purchasing a car.