Changes in vision, flexibility, strength, range of motion, and even height are all part of the aging process, and they can affect senior drivers behind the wheel. That's why it's so important to choose a vehicle that will help optimize your driving performance, increase your safety, and keep you comfortable.
Find the right vehicle for you.
A vehicle is one of the largest purchases a person makes, and it is critical to find the right one for you. To help senior drivers know what to look for in a vehicle, AAA worked with the University of Florida Institute for Mobility, Activity, and Participation to help identify smart features that increase comfort and safety.
Our expert team recommends you consider the following factors when choosing a vehicle.
Safety features, such as seat belts and the positions and types of airbags.
Ergonomics, or design features, that reduce operator fatigue and discomfort, such as adjustable pedals and seats.
Comfort, such as ease of entry and exit, legroom, and size of control buttons.
Value, which incorporates the total cost of ownership including price, operating and maintenance costs, reliability, fuel economy, and resale value.
In addition, a variety of adaptive features can help compensate for physical changes or simply to make the vehicle fit you more comfortably and safely.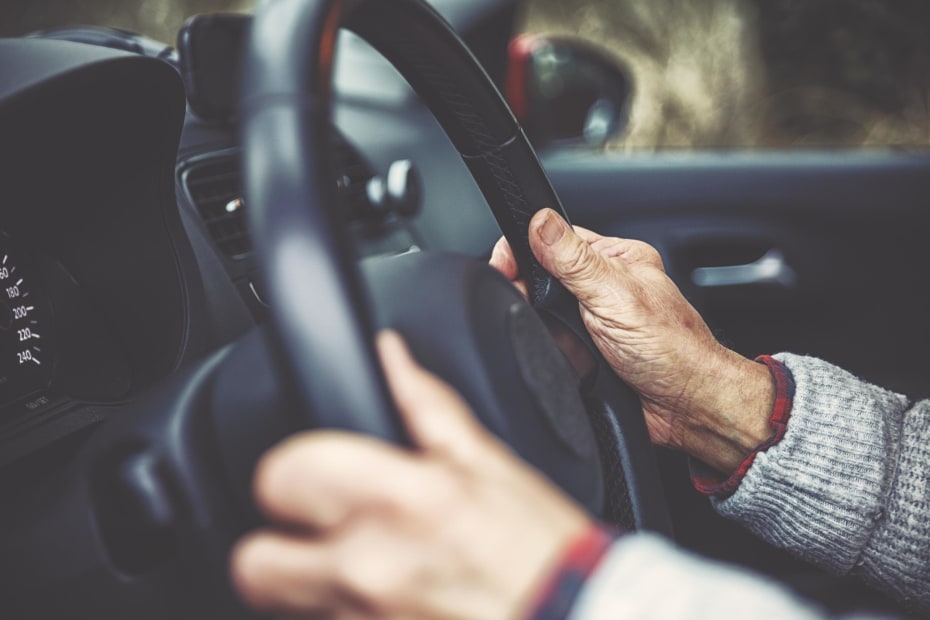 Get the perfect fit.
Before you drive, you'll need to position yourself properly inside the vehicle. Getting the right fit isn't just a matter of comfort, however. Unless you can operate a car properly and interact with its controls the way they were designed to be used, you may be compromising your safety.
Here are a few things to check to ensure you're positioned properly in your vehicle. All of these adjustments can help improve safety for senior drivers in the event of a crash.
Move the seat forward or backward until you sit at least 10 inches away from the steering wheel to give the airbag the time and space it needs to expand in an impact. Adjust the height of the seat or the steering wheel to ensure you can see at least three inches over the top of the steering wheel, so you'll have the proper range of vision.
Wear your seat belt so the bottom strap fits low on your hips and the shoulder strap sits snugly across your chest and over the center of your shoulder. If the shoulder strap cuts into your neck or doesn't rest firmly on your chest and shoulder, it's not positioned right. Many vehicles allow you to adjust the height of the seat belt shoulder strap, but tilting the seat forward can also put you in the right position for the shoulder strap.
Adjust your seat so you are able to operate the accelerator and the brake without having to stretch your leg or lift your heel off the floorboard.
If you're still not positioned properly, contact your local AAA club or sign up for a CarFit virtual workshop, where experts can help you get positioned properly. AAA can also lead you to resources for adaptive vehicle devices designed for in-car use, such as hand controls, pedal extenders, special mirrors, and specially designed foam cushions that overcome specific issues.
Don't try to fix position issues with things you have at home, like pillows and wooden blocks. Things like that can slide, break, and go flying unexpectedly, creating additional safety problems.
Consider assistive accessories for your vehicle.
If you think you may benefit from adaptive driving equipment, reach out to a trained professional, usually an occupational therapist, to receive a driving assessment. The occupational therapist will recommend adaptive devices and training by a certified driver rehabilitative specialist, if necessary.
Generally, there is a charge for this type of assessment. Contact your health insurance provider before scheduling an appointment with an occupational therapist to be sure you understand what your out-of-pocket expenses will be.