Just like your home, your vehicle is probably due for a deep cleaning after the winter months. The effort you put into this, as well as weekly touch-ups and keeping your vehicle organized, can help ease the stress of long car rides or weekend errands for the rest of the year.
The Fundamentals
Cleaning the exterior of your vehicle can be as easy as driving through a car wash, but the interior often gets neglected. Begin deep cleaning by dusting the air vents with a small brush and removing gunk from all the crevices of the console with a cloth wrapped around a butter knife. Wipe hard surfaces—console, dash, door panels—with all-purpose cleaner and a rag. Vacuum the upholstery and clean leather with a specialized kit and a soft cloth. Wash the windows, including the sunroof, with glass cleaner. Finally, vacuum and shampoo the floor liners and carpet, making sure to move the seats to clean beneath them. (You may find some lost treasures!)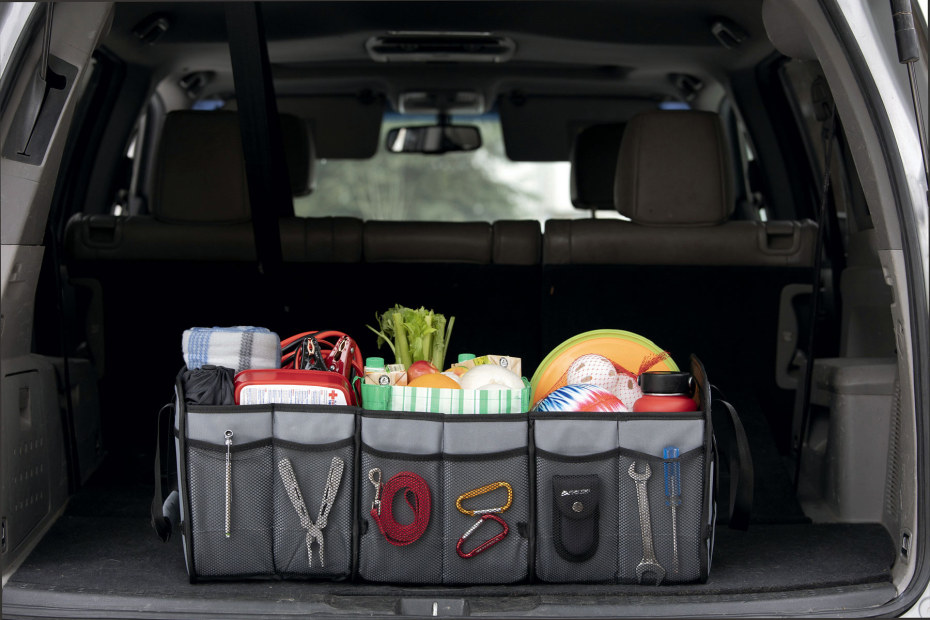 The Trunk or Cargo Area
Organize this large space by investing in a collapsible bin that has two or three separate compartments. One compartment will hold safety items: jumper cables, a flashlight, bungee cords, a multipurpose tool, a blanket, and a tire pressure gauge. The next can hold a first-aid kit, water bottles, and sports equipment such as balls and shoes. Save the third space for groceries and other household purchases.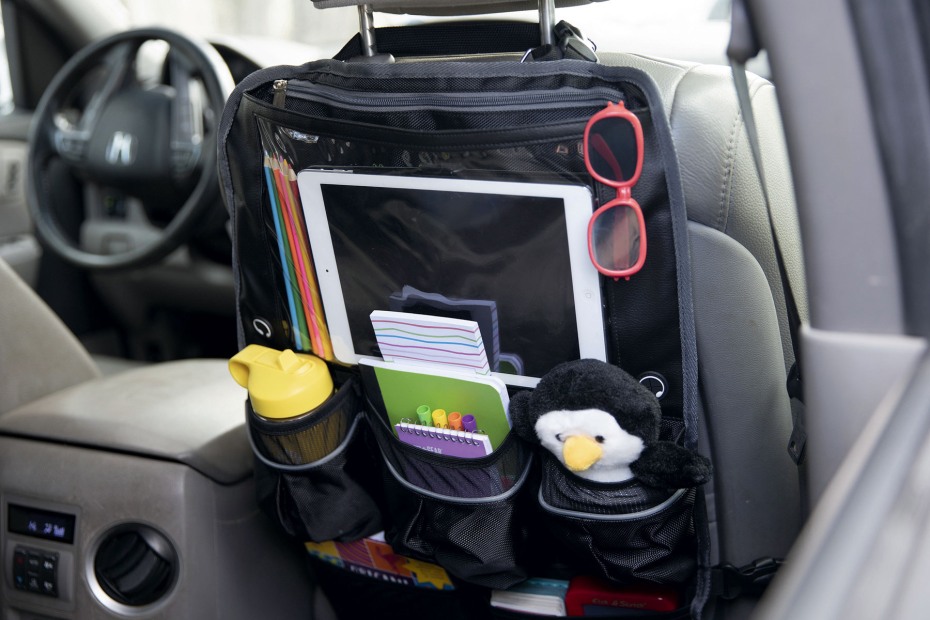 The Backseat
Consider a hanging rear-seat organizer with clear pockets to store water bottles, snacks, and toys and books if you're traveling with kids.
The Console
Arrange console necessities such as tissues, sanitizing wipes, napkins, sunglasses, notepads, pens, and loose change by stashing each in a separate color-coded zipper pouch. Cell phone mounts fit in cup holders or attach to a vent or the dashboard.