Prices on everything seem to be on a never ending upward trajectory, and the price tags on cars are higher than ever. Average monthly payments on new vehicles are the highest on record at more than $700 a month. And that's if you can even find the car you want to buy! 
Because it can be so expensive and difficult to buy a car right now, it may make sense to hang onto your aging vehicles in hope that inventory shortages and markets correct themselves. The good news is that there are things you can do now to make driving your current car more enjoyable, add functionality, and make it feel newer in the process. 
Do that maintenance you've been putting off.
As your car gets older, it's natural to consider putting off small repairs and preventive maintenance as you contemplate whether it's time to buy a new car. But if a new car isn't in the cards, it's important to get back on track. Make a plan to take care of all the needed repairs and maintenance tasks, which will help extend the life of your car and mitigate extensive future repairs. This way you won't be forced to give up your car before you have to because of a repair that's more than the value of the car or financially out of reach.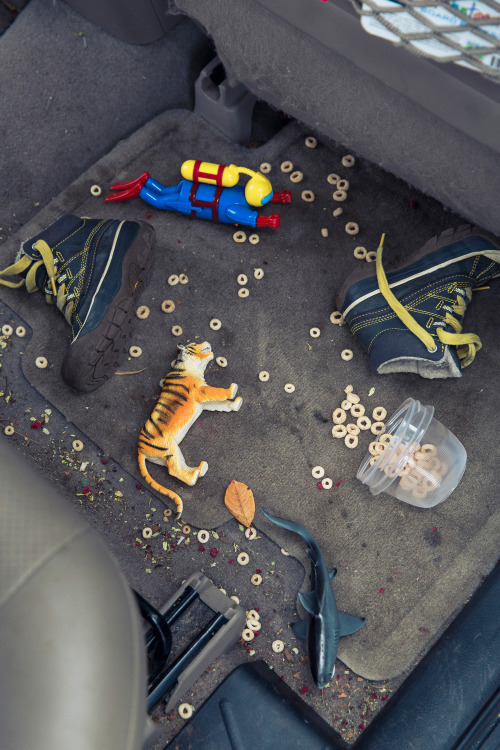 Declutter your car.
It might seem obvious, but when was the last time you took everything out of your car? Over the years things understandably collect in the glove box, on the floor in the back seat, and in the trunk. A simple clean-out and declutter can make your car feel less messy and stuffy. Start by removing all the big items that you plan to keep elsewhere, and put them where they belong. Then, grab a garbage bag and empty out any trash. Finally, tackle any other odds and ends left until you're left with just the essentials. 
Smart Tip: While you're decluttering, check to ensure your car's emergency kit is up to date and that nothing needs to be replaced.
Buy a new set of wheels.
New wheels can make your car look and feel like a much newer model, with relatively little effort. Wheels can be purchased online or through a tire retailer and mailed to your mechanic. They are about as much work to install as installing a new set of tires. They will require mounting, balancing, and maybe an alignment once they are installed. 
Add a backup camera.
A backup camera can feel like a lifesaver if you live in a big city or anywhere where you have to parallel park regularly, and it can also be a powerful safety feature. The good news is that there are many companies that offer aftermarket backup cameras that can be installed by yourself or with a little help. Some come integrated into a rearview mirror, some are wired, and many are wireless. Budget backup cameras are available online for less than $100.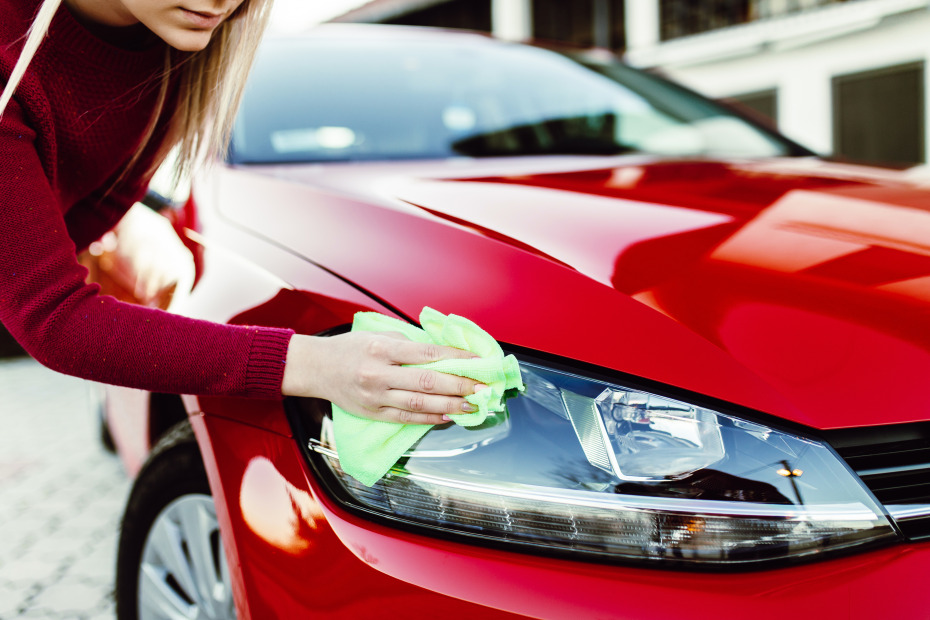 Restore or replace your headlights.
Have you noticed that your headlights aren't quite as bright as they used to be? As headlights age, the lens may get cloudy and yellow. While this is a visual nuisance, it's also a safety hazard while driving at night, as you might not get enough light to avoid unexpected obstacles or see far enough ahead to stop quickly. Headlight restoration can be done at home, but it requires quite a bit of elbow grease to make a big difference. Alternatively, you can get your headlights restored at a detail shop, either as a stand-alone service or as an add-on to a full detail. It's important to note that headlight restoration is temporary, and usually has to be redone every 6 to 12 months. If you'd rather not do that, you can instead replace the headlight itself and get many years without discoloration and clouding. 
Splurge for a professional detail.
A professional deep cleaning can turn around the feel of your car. Over the years, dirt and grime build up on surfaces, even though they might not look dirty to the naked eye. A professional detailer can minimize staining on your seats and carpet, extract debris from nooks and crannies, and eliminate odors and bacteria. And that's just from the inside of your car! A professional detailing service will make the most impact, but you can also make your car shine on your own.
Remove old stickers.
Does your car bumper or back window feature a collection of stickers supporting political candidates long gone, celebrating your child's honor roll achievement, or proclaiming your involvement with an organization or cause? Now, those stickers might not look quite like they did in their hay day. Removing them is much easier than you think, and it will make a huge visual difference. 
First, try gently lifting the edges and peeling them off. If that doesn't work, a few other methods should do the trick. Use a hair dryer to warm the glue behind the sticker to dissolve the binder. Next, soak any remaining glue in an adhesive remover and gently scrub them away.