With social distancing and limitations on the number of customers inside buildings, it can be daunting to sort out how to complete tasks such as smog checks, vehicle registration renewals, and REAL ID applications. To make things easier, Nevada's Department of Motor Vehicles offers some extensions (for example, extra time for motorists over age 65 to renew their driver's licenses) and has an easy-to-navigate website for handling many transactions digitally. For tasks requiring in-person visits, appointments are available for metropolitan-area DMV offices (Henderson, Las Vegas, and Reno). You can also walk-in or find a self-serve kiosk at your local AAA branch. Here are some frequently asked questions and how AAA can help.
How do I get a REAL ID?
Since the REAL ID deadline has been extended to October 1, 2021, the state of Nevada recommends waiting until your next in-person DMV visit and combining tasks. When ready, schedule an appointment and be sure to bring proof of identity, proof of previous name change (if any), your Social Security number, and two residency documents.
How do I renew my license?
Most drivers age 16 to 70 are eligible to renew their license online and will be issued a card with their existing photo. Drivers age 65 and older have been given an automatic one-year extension from the date on their current license, to allow enough time to schedule in-person renewal appointments, if they are ineligible for online renewal. Late fees will be waived for senior drivers within the extension window.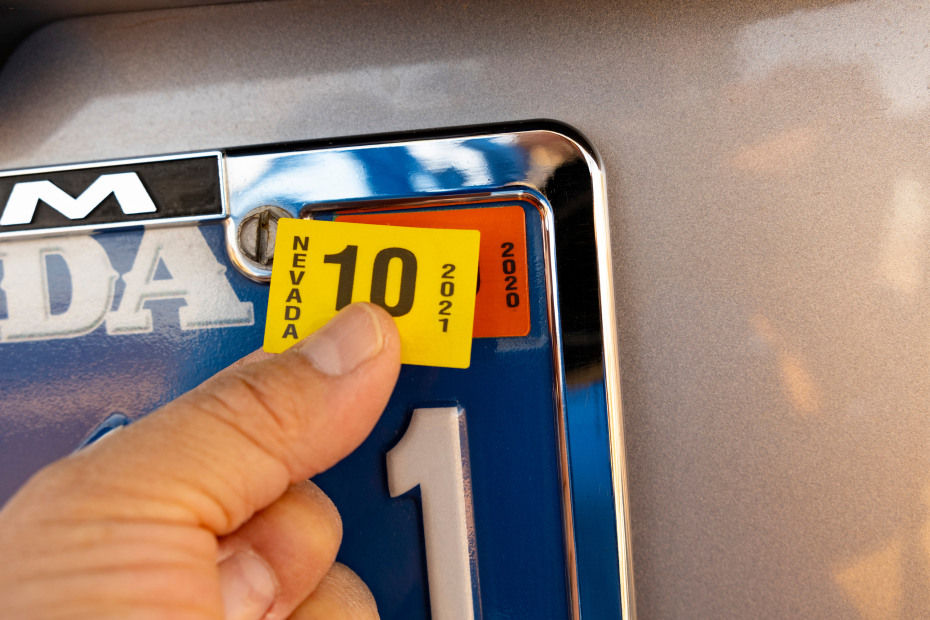 How do I renew my vehicle registration?
Nevada discourages in-person renewals at DMV offices unless you have multiple DMV transactions or unusual problems. You can renew your registration online or at a self-serve kiosk at a DMV office or partner locations around the state. AAA branches in Henderson, Las Vegas, Reno, and Sparks have these kiosks. You can also have your renewal submitted by the inspection station running your smog check. 
Smart Tip: Use the AAA Approved Auto Repair Facility Locator to find a reliable emissions testing site.
Can I get another copy of my registration certificate or replacement stickers at AAA?
You can print a duplicate of your registration certificate online, or have the certificate and replacement decals mailed to you. Self-serve kiosks at DMV offices and AAA branches can also provide duplicate certificates and stickers on the spot. If the color of the decal requested is not available at a kiosk, it will be mailed instead. You will be asked to provide your VIN, last four characters of license plate, address, driver's license number, date of birth, and full name.
I just moved to Nevada from out of state. How do I get a new license and registration?
To apply for a Nevada driver's license, fill out the online application form. Then schedule an in-person appointment at the DMV, and bring the application with you. You will also need to bring proof of your identity, Social Security number, and two documents that prove residency. All applicants are required to take a vision test, and a knowledge or driving skills test is also required in some circumstances—such as being under age 21, holding a license from another country, or having certain convictions on recent record.
It is recommended that you handle your vehicle registration in the same visit, if applicable. You will need to provide evidence of insurance from a Nevada-licensed carrier, a vehicle emissions inspection report, title, current registration, current license plates (which will be surrendered), odometer reading, and VIN inspection documentation. The latter can be completed before your appointment at larger DMV offices or by a law enforcement officer or authorized business partner. The form is available online here.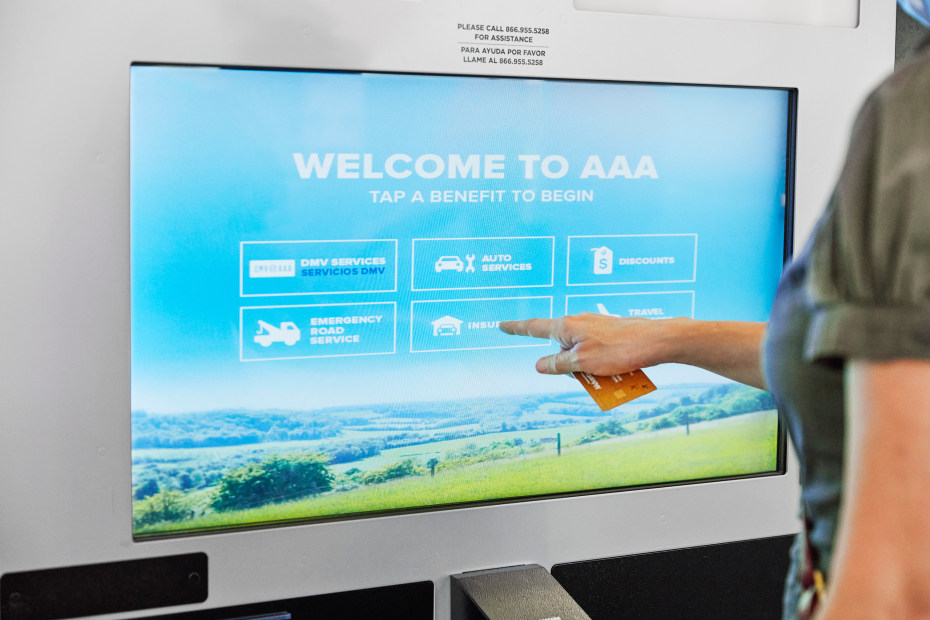 How do I get disabled plates and placards?
First, fill out and print the online disabled plates and placards application form. A licensed physician, registered nurse, or physician's assistant must complete the bottom half of the application. If you have a temporary, moderate, or permanent disability, you can mail in the application for disabled placards or bring it to your local AAA branch or DMV office. To receive disabled license plates, which are only available to those with permanent disability, you must schedule an in-person appointment at the DMV or County Assessor office, where you will bring the application and surrender your old plates or decals.
Can new drivers get a permit? Are behind-the-wheel driving tests being offered?
Yes, Nevada is offering Instruction Permits to those at least age 15 ½ who meet the state's minimum school attendance requirements. You can fill out the new driver application online (both the Minor Affidavit and the Certification of Attendance), then schedule an in-person appointment at the DMV. There, you will provide proof of identity and Nevada residency, pass a vision and knowledge test, and pay the licensing fees.
The behind-the-wheel Driving Skills Test can be scheduled online. At the DMV office on the day of the test, bring a parent or guardian, instruction permit, proof of identity, drivers education certificate of completion or school transcript, completed Beginning Driver Experience Log, completed application, and vehicle with registration and insurance.
How can I transfer the ownership/title of my car, RV, or boat?
The seller must provide the buyer with a title, enter the odometer reading on the title of any vehicle 2011 or newer, complete and keep a Bill of Sale form, notify the DMV using the online MyDMV service, and keep the license plates for use on another vehicle or surrender them within 60 days of the sale. To transfer plates to the buyer, you must complete a License Plate Release form. The buyer must register the vehicle in person at a DMV office within 30 days. Bring the title, Nevada evidence of insurance, emissions inspection report, VIN inspection report, and current odometer reading to register the vehicle.
How do I change my name or gender or update my address on my ID or license?
For a name change, you must first change your name with the Social Security Administration. Because the DMV verifies your information with them, you should wait two business days for your records to update before making an in-person DMV visit. Bring your current license or ID, a legal document authorizing the name change, an updated Social Security card, and completed driver's license application form.
You can update your address online with My DMV, or in person at a DMV office with a completed driver's license application form. Nevada law requires you notify the DMV within 30 days of changing your address. Don't forget to update the address on your vehicle registration as well; it is not done automatically.
Your driver's license or ID card will indicate the gender you choose on your application: Male (M), Female (F), or Non-Binary (X). To change it, schedule an in-person DMV visit, and bring your current license or ID as well as a completed driver's license application form.
Do I still need a smog test?
Yes, emissions inspections have not changed. They are required for many original vehicle registrations as well as annual renewals. In general, vehicles requiring a test include those based in the urban areas of Clark or Washoe Counties, gasoline powered, diesel powered under 14,000 pounds, 1968 model year or newer, and new vehicles on their third or subsequent registration (or hybrids on their sixth). For a smog check, find a nearby AAA Approved Auto Repair facility that offers emissions inspection.
If I cannot complete my transaction at AAA or online, can I walk into any DMV office, or do I need to make an appointment?
While most metropolitan DMV offices are open for appointments (Henderson, Las Vegas, and Reno), walk-in services are limited. Las Vegas and Reno take walk-ins on Saturdays for transactions that cannot be completed online—until the offices reach capacity. Rural offices do not take appointments and serve customers from their local area only. More information on DMV locations and appointments can be found here.