There are a lot of electric vehicles available to consumers these days. Where once the only EV option was a commuter car, buyers can now choose from trucks, coupes, sedans, and crossovers. However, we know that some consumers have a deal breaker, be it range, driving dynamics, utility, or style, so we've found the best in a few key categories.
Most Fun: Mini Cooper SE Electric
Let's say you want an EV that's just plain cute and fun to drive. Get yourself a Mini Cooper SE Electric. Sure, it only nets 114 miles of range out of its 32.6 kWh battery, but this little coupe is a blast to drive, thanks to its performance tires and go-kart handling. The Mini SE begs to be driven on a winding road—windows down and tunes cranked up.
The specs aren't too impressive, just 181 horsepower and 199 pound-feet of torque, but that's plenty for this two-door. The Mini SE can accept up to 50 kW, enough to get to 80 percent battery charge in 36 minutes.
The Mini Cooper SE Electric starts at $34,225, and the standard model includes heated steering wheel and front seats, forward collision warning and lane departure warning, adaptive cruise control, and Apple CarPlay.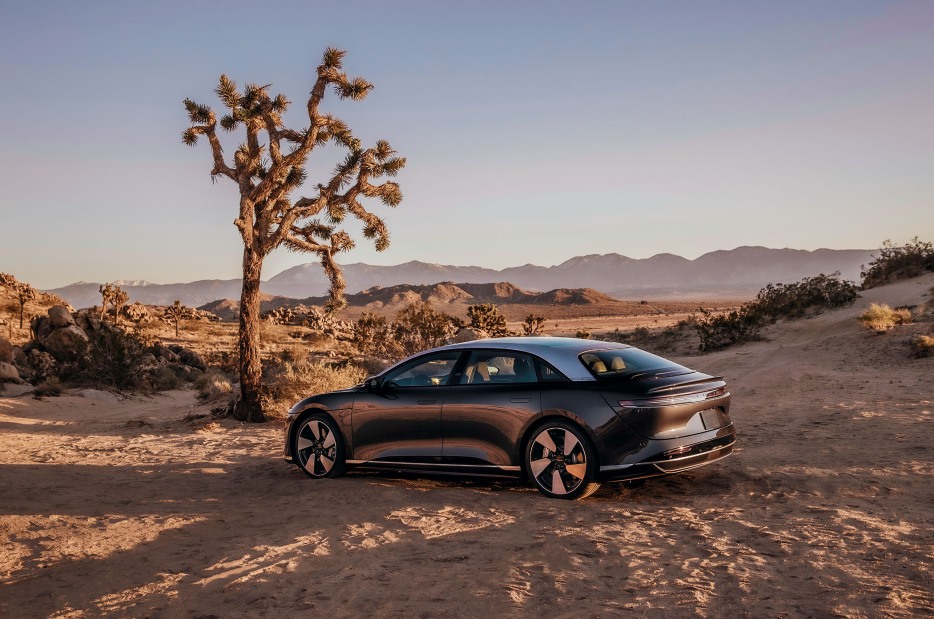 Best Range: Lucid Motors Air Grand Touring
If range is paramount, look to Lucid Motors, whose Air Grand Touring model squeaks out 516 miles with its 112 kWh battery. The Lucid can charge at 300 kW, allowing for 300 miles of range in just 20 minutes. The dual-motor setup can produce up to 1,050 horsepower, enough for a sub-three-second zip to 60 miles per hour.
Included is seating for five, a two-screen cockpit, and plenty of advanced driver's aids. The Air Grand Touring model also gets DreamDrive Pro hardware for future semi-autonomous driving at no extra charge. The kicker? The price starts at $154,000, not including any destination fees (the fee to deliver a car to the dealership). Yowza.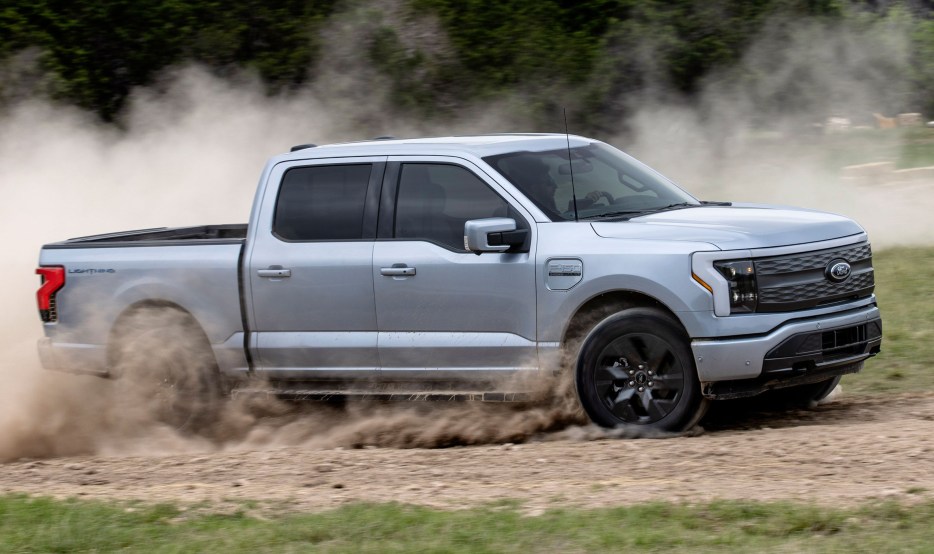 Best Truck: Ford F-150 Lightning
Those who want a work truck need look no further than the Ford F-150 Lightning. Available as a four-door cab with a five-and-a-half-foot bed, the 2023 Lightning comes standard with 98 kWh or 131 kWh of usable battery capacity, good for 240 or 320 miles of range, respectively.
When it comes to towing and hauling, the Lightning has an impressive capacity, but remember, just as in a gas-powered truck, your range will decrease depending on how much weight you're dealing with. The Lightning can take a maximum of 2,235 pounds in its bed and can tow up to 10,000 pounds when properly configured. For 2023, a new Pro Trailer Hitch Assist can guide the truck to the hitch all by itself. Another work bonus is the standard 2.4 kW onboard power system (some models get a 9.6 kW system) that acts as a generator to power work tools or even your house in case of emergency.
Inside, a 12-inch touch screen is standard, along with wireless Apple CarPlay and Android Auto; leather seating is an option. Ford's semi-autonomous driving assistant, BlueCruise, is also available. For 2023, the F-150 Lightning starts at $51,974 for a base Pro model and goes all the way up to $96,874.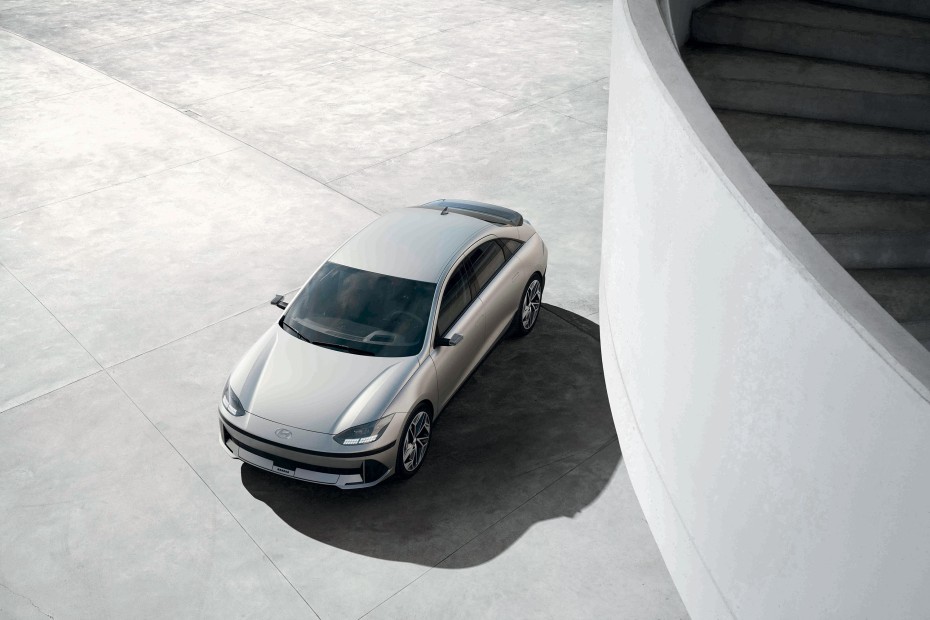 Style mavens should like the 2023 Hyundai Ioniq 6. Hyundai calls it an electrified streamliner, and that's an apt description. The four-door EV's roof slopes back sharply into a ducktail spoiler and taillights that extend the width of the car. Up front are a sculpted hood and active air flaps to aid in aerodynamics. It's futuristic and somehow retro at the same time. You won't find anything else like it out on the road.
Inside, drivers can option a Relaxation Comfort Seat for maximum recline during charging sessions. Two large screens dominate the cabin, while door-lock controls and a wireless charging pad are located on a floating bridge–like center console. Hyundai also uses eco-conscious interior materials, such as fabric made of recycled plastic for the seats and recycled fishing nets for the carpeting.
Official EPA numbers haven't been released yet by the manufacturer, but the Ioniq 6 with the long-range 77.4 kWh battery returns 379 miles of range on the more generous side. The Ioniq 6 can charge at 350 kW, enough for an 80-percent charge in just 18 minutes.
Hyundai hasn't announced pricing for the 2023 Ioniq 6, but it will likely be in the low to mid $40,000 range like its sibling, the Ioniq 5, which starts at $39,950. It should hit our shores early next year.