Trying to sell a used car? You might find yourself in the driver's seat.
Prices for used cars are soaring as new cars are in short supply, and getting offers for your wheels has never been easier. A growing number of companies will give you an instant online offer once you answer some questions about your vehicle on their website or app. Some will even come to your house, handle the paperwork, arrange payment, and drive your car away.
When Car and Driver magazine did a price comparison in September 2021, it found that online offers for a 2019 Subaru Impreza were higher than those a local dealer and Subaru's trade-in program were offering, but lower than the average value in a private-party sale.
"This situation is really good for consumers. It gives them more options than just going to their dealer" or selling to another individual, says Drew Dorian, senior editor for the Car and Driver Buyer's Guide.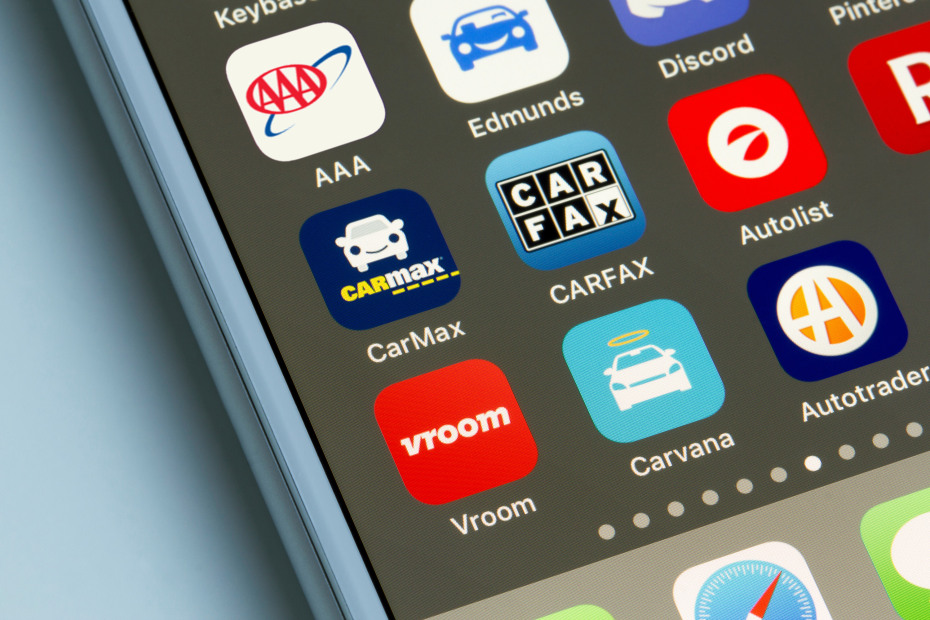 How it Works
Companies such as Carvana, Vroom, TrueCar, Kelley Blue Book, and CarMax will give you an offer online after you enter information such as the license plate or vehicle identification number, mileage, where your car is registered, your zip code, condition, optional equipment, and accident history, if any. The offer is typically good for seven days, and if you've described your car correctly, it's generally what you will get.
How you finish the transaction depends on the company. If you like the offer, Carvana and Vroom will ask you to upload photos of documents such as your title, odometer, registration, and driver's license. Then, they will come to you and, if the car checks out, arrange payment and take it away. Carvana's website says it offers payment by check or a deposit into your checking account or debit card. Vroom's says, "Once we have your car, we'll send your payment." Neither company would comment for this article.
CarMax will give you an offer on its website, or you can start the process at Edmunds.com, which is owned by CarMax. In either case, you'll then have to drive your car to a CarMax dealer to have it inspected. If it measures up, you can turn in the car and get paid the same day.
Kelley Blue Book and TrueCar, on the other hand, do not buy cars themselves; they refer you to participating dealers nearby that will honor the online offer if you have accurately described the car.
Kelley Blue Book says its "instant cash offer" falls about half the time within the "trade-in value range" that consumers see when they use its popular used-car valuation tool, says assistant vice president of product management AJ Schoonover.
Another company, Shift, will provide an online estimate valid for seven days with minimal information, but you'll have to book an evaluation appointment at your home or a Shift location before you'll get a firm offer.
The benefit of selling your car this way is that you can get an offer from the convenience of your home, notes Ron Montoya, senior consumer advice editor with CarMax-owned Edumunds.com: "You can accept our offer or take it to a dealership and see if they can beat it." One drawback is that people tend to overestimate their car's condition. "When you get to the point where they evaluate your car in the real world, it [can] get knocked down a couple thousand dollars," he added.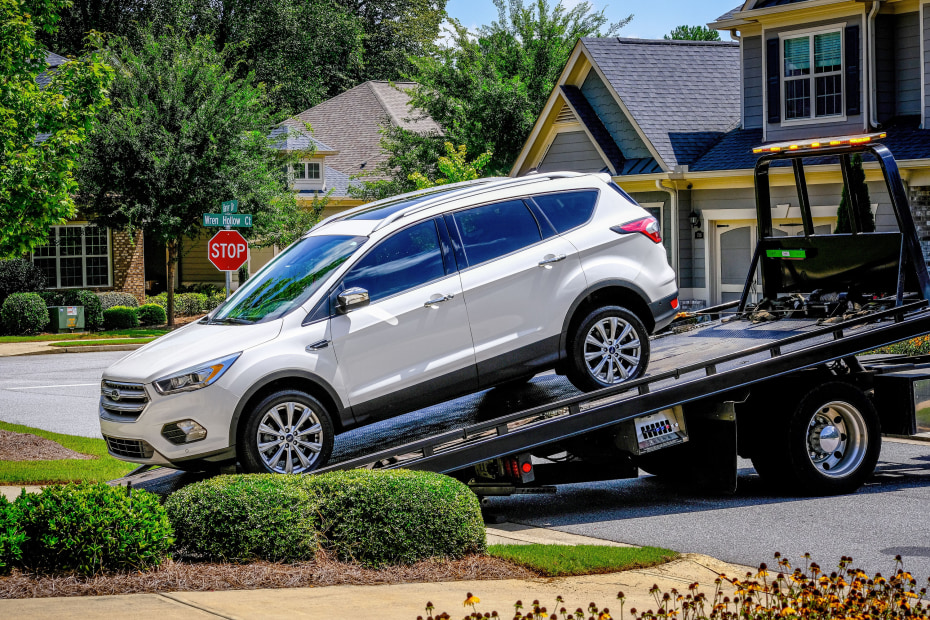 Prices All Over the Map
Alyssa Sandner of San Rafael, California, sold her 2014 Subaru Impreza to Carvana in December 2020, before prices really jumped. "It was so easy. It was wild," she says. She didn't accept the first offer before it expired in seven days. When she went back a week or two later, the price had dropped by $500 to about $11,000. That was below the trade-in value but still reasonable, so she took it.
"They scheduled a time to pick it up. They came with a flatbed truck, I handed over the paperwork, the money was in my bank account the next day," she says. "I think I would have gotten a couple thousand more in a private-party sale, but I didn't have the energy or time."
Tom O'Farrell sold his 2016 GMC Terrain with one dent to Carvana in October 2021 for $19,700. That was about $3,500 more than one dealership offered him on a trade-in and $5,000 more than another one offered. "I was stunned," he says. Carvana came to his home near Annapolis, Maryland, the next day. He signed some papers and handed over the title and keys. A few hours later, the car was gone. The money was in his account the next day.
To test it out, I requested offers for a 2012 Toyota Rav4 base model with about 68,000 miles to all six companies in February 2022. The car had been in one hit-and-run accident. Their offers, from high to low, were $11,000 (CarMax), $10,800 (Kelly Blue Book), $9,521 (Carvana), $8,122 (Vroom), and $7,875 (TrueCar). Shift's estimate was $11,500, but it didn't ask about accidents.
According to Kelley Blue Book's valuation tool (which did not ask about accidents), the car's estimated value was about $10,000 to $11,200 on a trade-in or $11,500 to $13,040 in a private-party sale.
Online offers vary because "everyone has certain cars they are after" for resale, says Joseph Clark, TrueCar's used car business manager. "If you were to put in 100 different cars, we [would] have some where we are the top offer, some where we are in the middle."
Historically, dealers have preferred used cars that were three to five years old, because they are still financeable but wouldn't compete with new cars on their lots, Clark explained. But since the Covid-19 pandemic has disrupted the supply of new cars, some dealers have been snapping up one- to three-year-old cars.
Newer companies such as Carvana "are trying to get their name out there; they are in some cases overpaying," Montoya says.
If you have a 10-year-old car with 100,000 miles, you're not likely to get the best offer online. "For those types, you definitely want to try to sell it on your own," says Car and Driver's Dorian.
Once the pandemic subsides and new cars become more plentiful, used-car prices will come down, Dorian predicts, but online buyers will still offer more than brick-and-mortar dealers, simply because their overhead is lower.
No matter how you sell your car, make sure you promptly file a form with your state motor vehicle department that notifies it of the sale and releases you from liability if the vehicle is used in a crime, involved in an accident, ticketed, or abandoned.