Food and wine festivals are hard to resist, serving up a smorgasbord of top eats and drinks in one convenient locale. Throw in meet-and-greets and cooking demos by both top local chefs and internationally acclaimed culinary stars, and it's no wonder they attract an ever-growing audience every year. Here are our favorite fests in the West.
Feast Portland
Founded in 2012, Feast Portland has long been lauded as one of the best food festivals in the country. Not only does it capture the energy, creativity, quirkiness, and individuality of the unique area, it puts charity at its core, already donating close to $400,000 to anti-hunger organizations in Oregon and nationwide. Each September, Portland comes alive with everything from celeb chef dinner series; an international night market; a Macramé & Rosé' session that teaches guests how to make their own macramé placemats while sipping rosés; the grilling extravaganza Smoked! that features up to 20 chefs cooking over flames; and Feast Sunday Tailgate that doesn't even include a sporting competition—just chefs cooking fun food in trucks and other vehicles.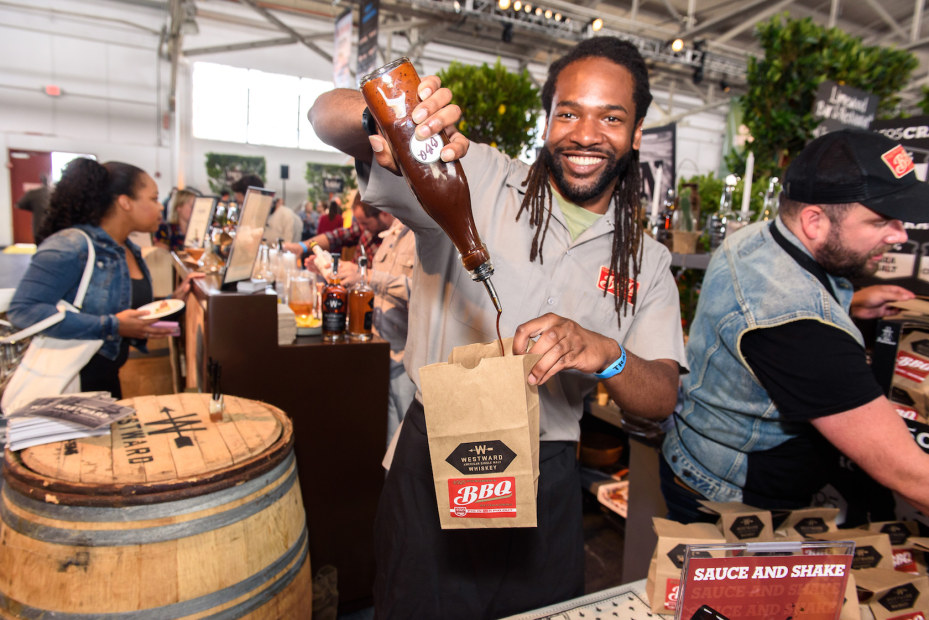 Eat Drink SF
Every August, for three days, the festival pavilion at San Francisco's Fort Mason Center is transformed into a who's who of local restaurants, wineries, and mixologists for Eat Drink SF. Unlike many other festivals that fly in big names, this one—which just celebrated its 10th year—is dedicated to showcasing the home-grown talent that has made the Bay Area such a gourmet mecca. Participating chefs have included Jordan Keao of Aina, Belinda Leong of B. Patisserie, Ryan McIlwraith of Bellota, and Gonzalo Gonzalez Guzman of Nopalito. Afternoon and evening Grand Tasting events, which feature a changing roster of participants, give attendees the chance to sample unlimited noshes and sips from a bevy of restaurants, wineries, and bars.
Hawaii Food & Wine
Since its inception in 2011, Hawaii Food & Wine has grown from a three-day festival with 30 chefs in Waikiki to a phenomenon encompassing more than 20 events with over 120 chefs and 10,000 attendees spaning three islands—Oahu, Maui, and the Big Island. Co-founders, and husband-and-wife team, Chef Roy Yamaguchi and Denise Hayashi Yamaguchi lure the best chefs, sommeliers, and mixologists from the islands and the mainland to participate in wine seminars, a celebrity golf tournament, cooking classes, cooking competitions, and a gala dinner. This year's festival, Oct. 6-28, 2018, features the likes of Ming Tsai of Blue Dragon in Boston, Chris Cosentino of Cockscomb in San Francisco, Top Chef fan favorite Sheldon Simeon of Tin Roof on Maui, Wade Ueoka of MW Restaurant in Honolulu, and Tetsuya Wakuda of Tetsuya's in Australia. Over the years, the festival has also donated more than $2 million to community organizations that support sustainability, culinary programs, and agriculture in Hawaii.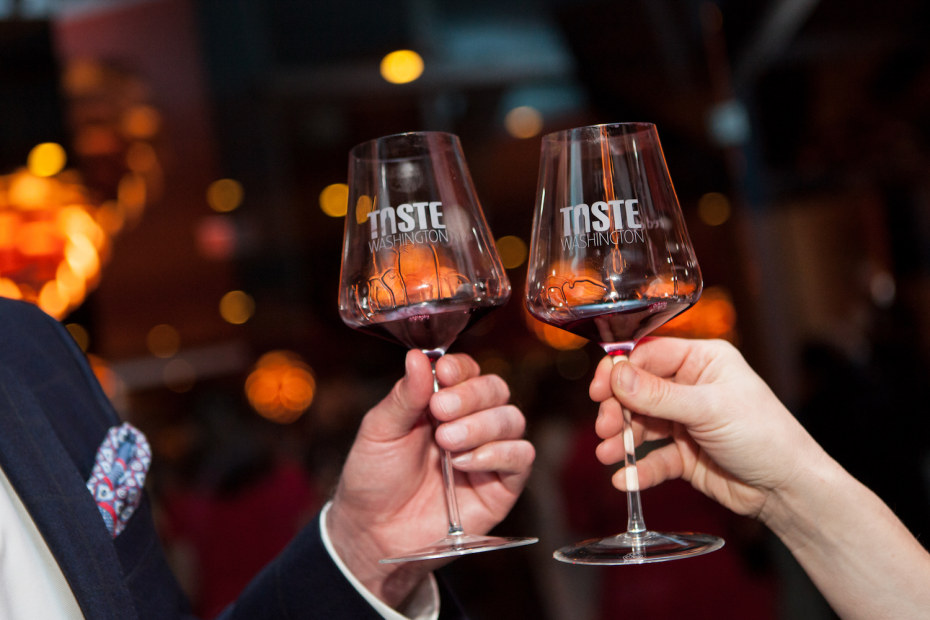 Taste Washington
Billed as the nation's largest single-region wine and food event, Taste Washington—March 28-31, 2019—spotlights 235 wineries, 65 restaurants, and 60 culinary exhibits from across the region. In addition to sips and tastes from a host of acclaimed restaurants and wineries, the festival features seminars on the state's world-class wine-growing region; visits to local farms that culminate in lunches hosted by chefs and winemakers; and the Grand Tasting, a two-day affair with celebrity chef demos.
Pebble Beach Food & Wine
This posh four-day affair on the picturesque California coast celebrates its 12th year April 11-14, 2019. Pebble Beach Food & Wine features more than 100 celebrity chefs—past notables included Thomas Keller of the French Laundry in Yountville, Daniel Boulud of Daniel restaurant in New York, and Alex Guarnaschelli of Butter restaurant in New York—and 250 acclaimed wineries such as Champagne Pommery, Domaine Serene, and Maison Louis Latour. Events include a celebrity chef and winemaker golf tournament, themed lunches and dinners, gala receptions, rare wine-tasting retrospectives, and exclusive after-hours parties.