The son of Thai Laotian refugees, James Syhabout was raised in Oakland, California, and got his culinary start as a dishwasher at his mother's restaurant. His own place, Commis, which Syhabout opened in 2009 in a then-sleepy stretch of his hometown, became the first Oakland restaurant to earn a Michelin star. (It now has two, and boasts a AAA Four Diamond rating.) His new cookbook, Hawker Fare, features the Southeast Asian food served at his other restaurants: Hawker Fare, in San Francisco, and Hawking Bird, in Oakland. Here is what he has learned along the way.
Q. You've said that your mother ran a restaurant out of necessity, not love. What did you take away from that?
A. A work ethic. I take nothing for granted, and I don't feel that anyone owes me anything. Every day, I still feel like I'm paying my dues. Another thing is that my mother had an Americanized Thai restaurant. It was the kind of food that she thought people wanted to eat, not the kind of food that she necessarily enjoyed eating. In all of my restaurants, I try to cook things that I'd want to eat myself.
Q. Restaurant hours are notoriously long and tiring. You have a wife and two kids. How do you strike a work-life balance?
A. I try to incorporate my family into my work when I can. They'll come by and eat dinner with me and the staff. My kids love to cook, so every now and then I get a chance to teach them things in the kitchen. Also, exercise is one of my escapes. I run a lot, and I use that time to zone out and clear my mind. No headphones. No technology. And no thinking about work.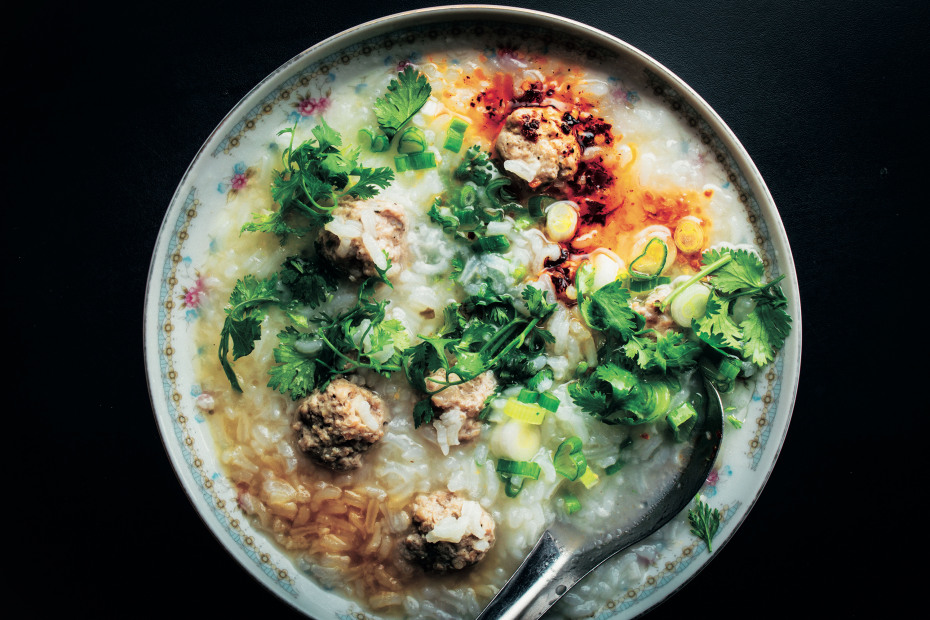 Q. As a business owner, how do you go about finding good people?
A. I hire by attitude more than skill set. Restaurants are team efforts. Will this person want to be part of that team? Will they get along with everybody else? One thing I've been really happy to discover is that a lot of our people hang out together after work. They'll throw dinner parties, go to movies, head out together for a drink.
Q. What's the most important trait in a boss?
A. Lead by example. There's nothing worse than double standards. How can I make everyone iron their chefs' clothes if I'm coming in all wrinkled myself?
Q. Any tips for home cooks?
A. Take your time. Be thorough. If you're working from a recipe, read every step carefully, all the way through, before you dive in. Also, practice. Repetition is key. If something doesn't turn out right the first time, try making it again. And if everything else fails, or you don't have the time, make fried rice.