Some people travel to relax, to escape the grind, to experience different cultures, or to become immersed in history. For more and more travelers, though, the overriding factor for choosing a vacation locale is a top-notch food and drink scene. When your stomach is your ultimate guide, these top culinary destinations in the West should not be missed.
San Francisco, CA
It's the birthplace of sourdough bread, cioppino, and countless food trends, as well as the city with the most full-service restaurants in the country. When visitors come to San Francisco, food is first and foremost on their minds for good reason.
One of the newest must-stops is Che Fico, opened in 2018 by a team of alums from New York's vaunted Eleven Madison Park. Italian for "what a fig'' or more common in slang for "that's so cool,'' the Cal-Italian tavern frequently has lines out the door and A-listers such as Gwyneth Paltrow and Anderson Cooper paying visits for toothsome house-made saffron spaghetti with lobster and blistered pizza crusts with a flurry of grated Parmesan blanketing the edges.
Insider's Tip: Can't snag a table? Try one of these nearby NoPa restaurants instead.
Perennial favorite, Rich Table, which notched a Michelin star in 2018, is always a hard ticket. But it's worth the effort to enjoy its uncanny, imaginative fare such as dried porcini doughnuts in a pool of gooey raclette, aged beef wontons with chili oil, and signature potato chips with a whole crisp sardine threaded through each of them.
Yountville, CA
It may boast only 3,000 residents, but Yountville is often considered the culinary capital of the Napa Valley. For a time, it laid claim to having the highest concentration of Michelin stars in the world, too.
Much of that attention is thanks largely to the legendary Thomas Keller, whose Michelin three-starred The French Laundry is the holy grail of dining experiences, what with reservations that must be made three months in advance for its four-hour-long tasting menus.
If that's too rich for your blood, there's always Keller's classic French bistro, Bouchon, for steak frites and Croque Madame; or the even more casual Ad Hoc, for a four-course, family-style meal. Or pop into his Bouchon Bakery for a perfect baguette or an irresistible "Better Nutter'' (peanut butter cookie sandwich). They're all on the same street, just steps from one other.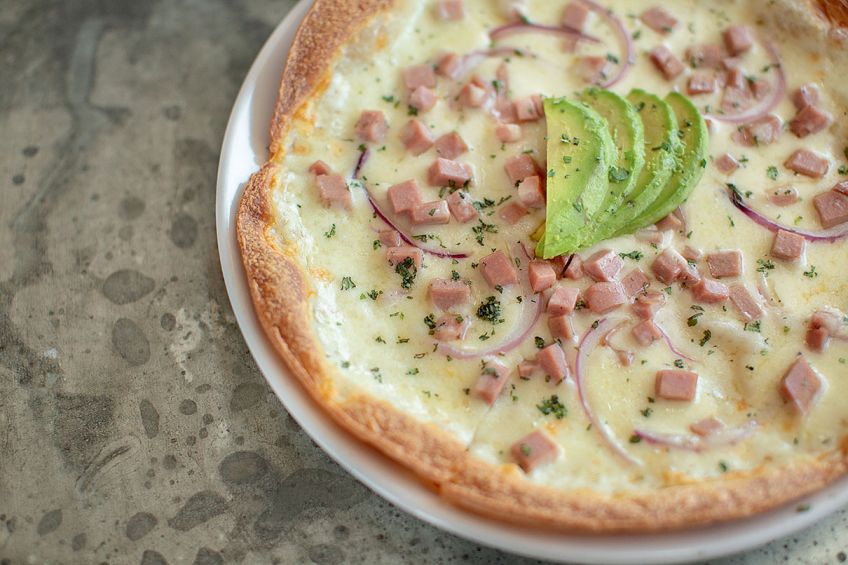 Phoenix, AZ
Arguably, Phoenix was put on the foodie map when Chef Chris Bianco started his Pizzeria Bianco in 1988, turning out such superlative wood-fired oven pies with impeccable ingredients that critics routinely deemed it the best in the country. Enthusiasts booked flights or made sure they at least had a stop-over in Phoenix just to try his pizza.
His efforts spurred a new generation of restaurateurs to greater ambitions. With several restaurants now under his belt, Bianco recently teamed up with Nadia Holguin and Armando Hernandez of the beloved Tacos Chiwas to create Roland's Café Market Bar, an all-day café in a century-old building that serves soulful dishes influenced by the couple's native Chihuahua and Bianco's Italian specialities. From the fresh-brewed ROC2 coffee and breakfast burritos in the morning to the wood fired tostadas and mortadella quesadilla at lunch and dinner, each meal brings a unique twist on a classic.
Bianco isn't the only one bringing new life into the desert. For something sure to bring out the kid in anyone, look no farther than Welcome Chicken + Donuts. Yes, it specializes in fried chicken and donuts. But this is far from lowbrow fare. The ingredients alone put it a step above with steroid-, hormone-, and antibiotic-free chickens from Red Bird Farms in Colorado; organic sugar; and non-GMO flour from family-owned Wheat Montana. Go to town on an order of fried chicken wings with house-made Korean chili sauce, followed by a red wine-glazed donut with pinot noir salt.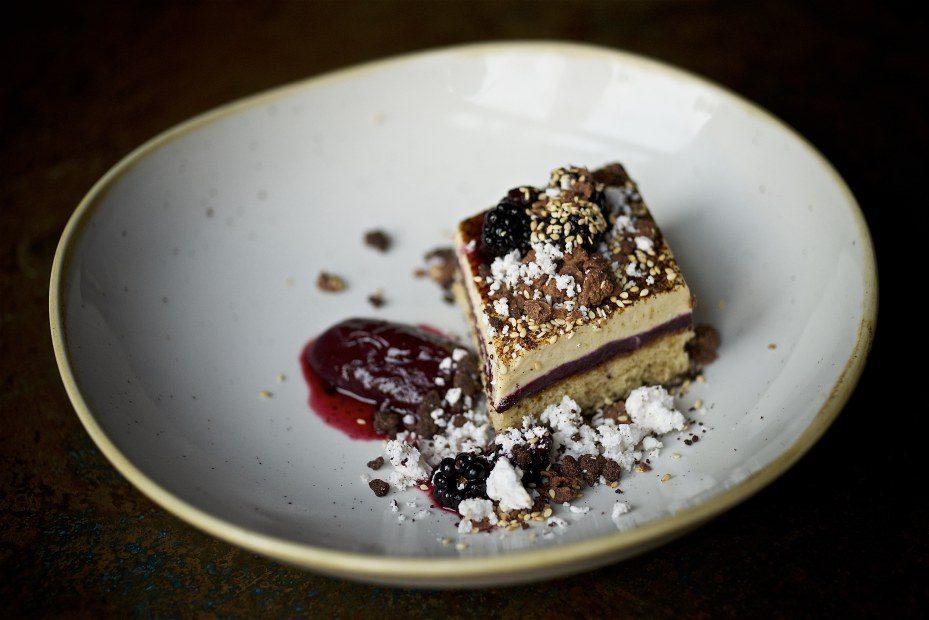 Portland, OR
This city's motto may be "Keep Portland weird," but it might just as well be "Keep Portland delicious." All manner of food carts and trucks, breweries, wineries, and restaurants have done their part over the past two decades to ensure that.
While mouth-watering food lines the streets, James Beard Award-winning Chef Gabriel Rucker still manages to stand out with Canard. The café by day and wine bar by night debuted next door to his celebrated French restaurant, Le Pigeon, in 2018. Start the day at Canard by indulging in Duck Stack' (pancakes with duck gravy, duck egg, and optional seared foie gras) or end the evening with molasses-braised short ribs with rosemary refried beans. Twenty wines are available by the glass, too.
Across the river in Downtown, it's hard not to love any place that calls itself a "pastry luncheonette.'' Maurice, open from late-morning to late-afternoon, entices with everything from polenta clafoutis with poached farm egg to currant-and-rosemary cream scones and lemon soufflé pudding cake.
Day or night, there's always a line outside any Salt & Straw shop. The artisan ice creamery draws crowds with it's use of local ingredients, and makes a point to push boundaries in avant-garde ice cream flavors such as pear with blue cheese and bone marrow with smoked cherries. Snag a scoop at one of the five shops in town or dig in closer to home—the ice creamery now has outposts in Los Angeles, San Diego, San Francisco, and Seattle.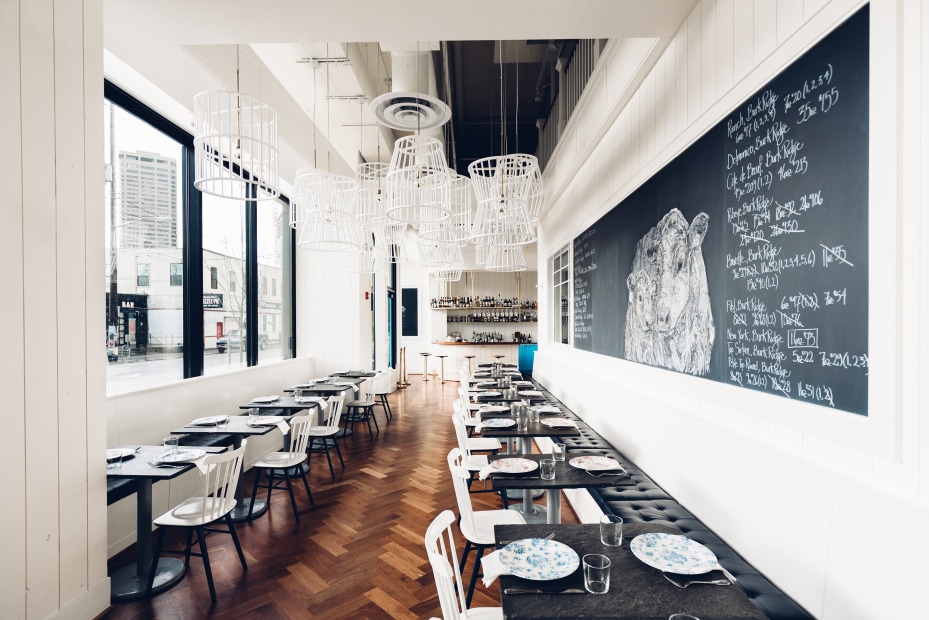 Seattle, WA
With fresh local seafood galore, a temperate climate that encourages a long growing season, stellar wine producers, and a strong coffee culture (Starbucks, anyone?), it's no wonder that Seattle has one of the most dynamic culinary scenes around.
Named one of the best new restaurants in the country in 2013 by Bon Appetit, Joule is a hip Korean steakhouse that serves up eclectic fare such as a flat iron steak with Hawaiian prawns and watermelon lomi lomi; geoduck fried rice with pork rinds; and beef tartare with Asian pear and spicy cod roe aioli.
Chef Renee Erickson has made a name for herself with seafood at her maritime-inspired restaurants. In 2016, she opened her first meat-centric spot, Bateau, which not only specializes in butchering whole animals and aging beef in-house, but also has its own farm. Opt for the five-course tasting menu or a la carte specialties such as beef liver mousse with fruit paste and toasted brioche or your choice of daily changing beef cuts finished with a flavored butter.