Arguably the most famous wine region in the West, Napa Valley is also one of the most expensive. A trip to the wine country is all about experiencing the good life—fine wine, creative cuisine, beautiful scenery, and a relaxed pace—and while that good life can come with a high price, traveling with limited funds doesn't have to mean missing out on this exquisite corner of California. Here's how to experience the best of Napa on a small budget.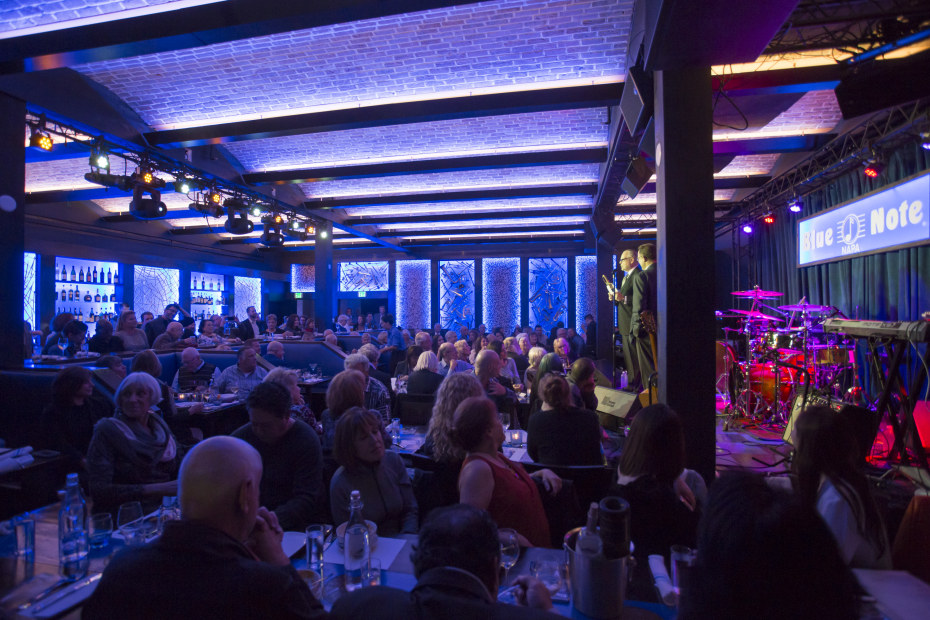 High Culture at a Low Price: Free and Cheap Things to Do in Napa
Both Yountville and downtown Napa have designated art trails that pass multiple works scattered around town. In Yountville, there are 27 pieces that can be found by following a downloadable map. Napa's rotating collection of art can also be found via map (available at the Napa Valley Welcome Center) or by listening to a downloaded audio guide.
Several wineries, including HALL Wines, Hess Persson Estates, Turnbull, and Mumm have extensive art collections open for public viewing, so you can sip wine while admiring the work of artists like Francis Bacon, Ansel Adams, and Herb Ritts—all without paying a dime in admission fees.
For a bit of the region's history, head to the free Sharpsteen Museum in Calistoga, where exhibits include a 30-ft. diorama of the original Hot Springs Resort founded by Sam Brannan in 1860 and a restored stagecoach from the Calistoga and Clear Lake fleet. Come nightfall, head to the Blue Note on the first floor of the the 1880 Napa Opera House, where a ticket for a jazz, blues, or comedy show can be grabbed for as low as $15. On Tuesday nights, a bar seat for performances from local musicians costs just $10.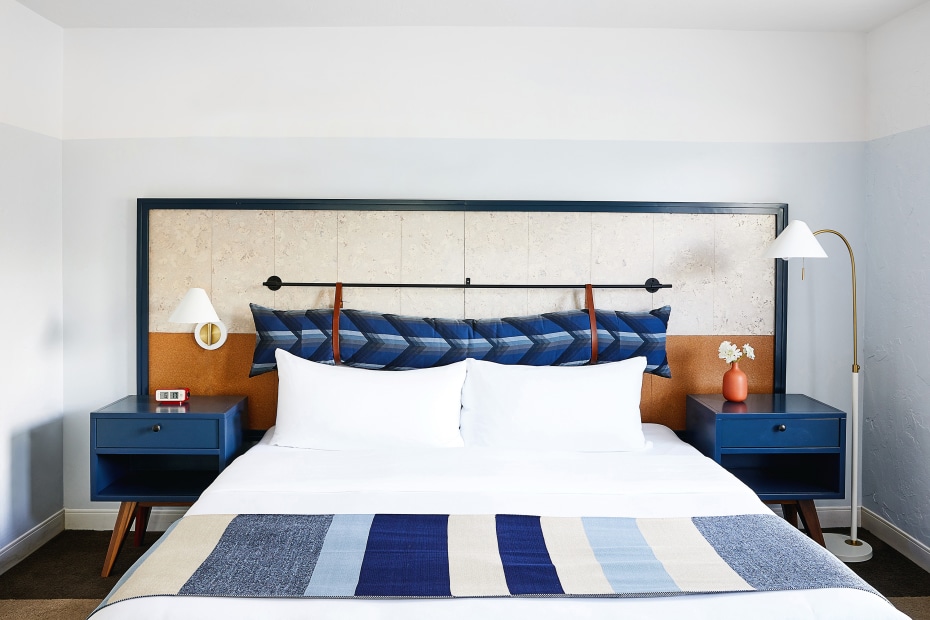 Where to Stay on a Budget in Napa
While Napa Valley has no shortage of ultra-luxe accommodation, sleeping on a budget doesn't have to mean roughing it. If you do prefer the great outdoors, you've got plenty of options, including Bothe-Napa Valley State Park—where you can choose from a tent campsite, RV space, cabin, or yurt—or the Calistoga RV Park.
If running water, an ensuite bathroom, and room service are more your style, consider budget-friendly options on the north and south ends of the valley in Calistoga and downtown Napa. Calistoga has great values at UpValley Inn and Hot Springs, which features a 100-percent geothermal pool; the retro-chic Calistoga Motor Lodge and Spa; and the historic Brannan Cottage Inn, also built in 1860 by Sam Brannan. Near downtown Napa, the Meritage Inn and Spa is a veritable cornucopia of wine country delights, with an onsite spa, several dining options, a pool, bowling alley, vineyard hiking trails, evening shuttle to downtown Napa, and—a short stroll across the street to the adjacent Vista Collina hotel—a collection of nine wine tasting rooms.
For the best rates, go midweek during off season (November to April).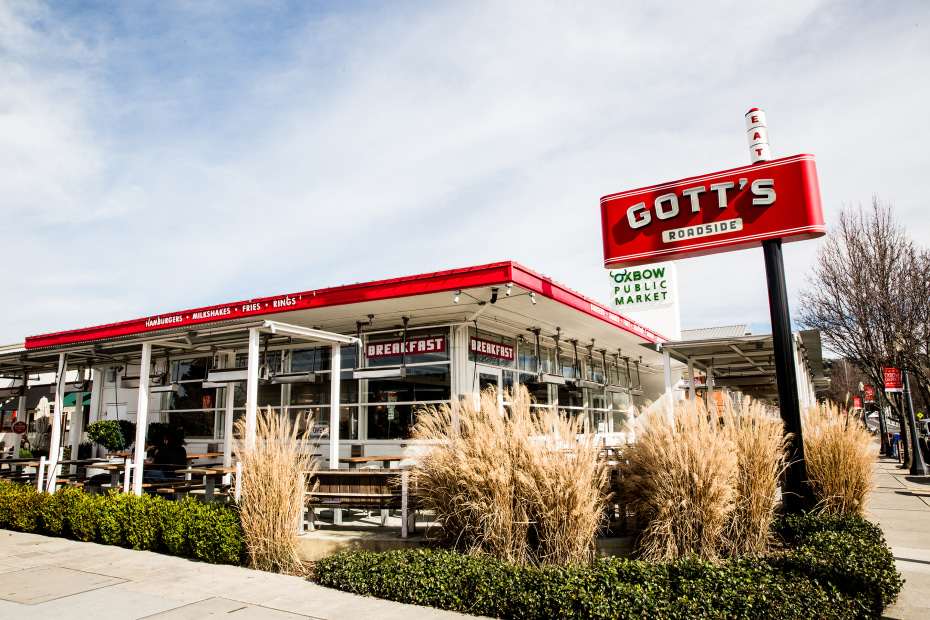 Where to Eat on a Budget in Napa
A meal at the revered French Laundry could cost half your mortgage, but it's not the only option for a memorable meal in Napa. The abundance of inventive food and fresh ingredients means you can eat well on a reasonably modest budget.
For a taste of Thomas Keller's talent without the $325 price tag, head to Addendum, open for lunch Thursday through Saturday. A box of Keller's famous fried chicken with two sides—easily enough to feed two people—costs less than $20.
At Gott's Roadside (with two locations, one in St. Helena and the other at the Oxbow Market in Napa), a juicy cheeseburger and fries clocks in under $15. At Dean and Deluca, a hearty, made-to-order sandwich costs around $10, and if the Tacos Garcia food truck is parked in the Pancha's parking lot in Yountville, you can score a filling and delicious burrito for even less.
Lunch in hand, make a reservation at Whitehall Lane, Alpha Omega, Pine Ridge, or Dutch Henry for a picnic after wine tasting. Or, head to the onsite deli at V. Sattui to procure provisions before joining the crowds on their expansive picnic grounds (outside food is not allowed).
When it comes to dinner, the early bird catches the happy hour discounts. Downtown Napa's Carpe Diem Wine Bar serves up $3 tacos, $10 flatbread, and $7 glasses of their wine of the week during happy hour from 4 p.m. to 6 p.m., Monday through Saturday. Nearby, Torc offers bar snacks like deviled eggs or a short rib quesadilla for under $5, along with drink specials, Wednesday through Monday from 5 p.m. to 6:30 p.m.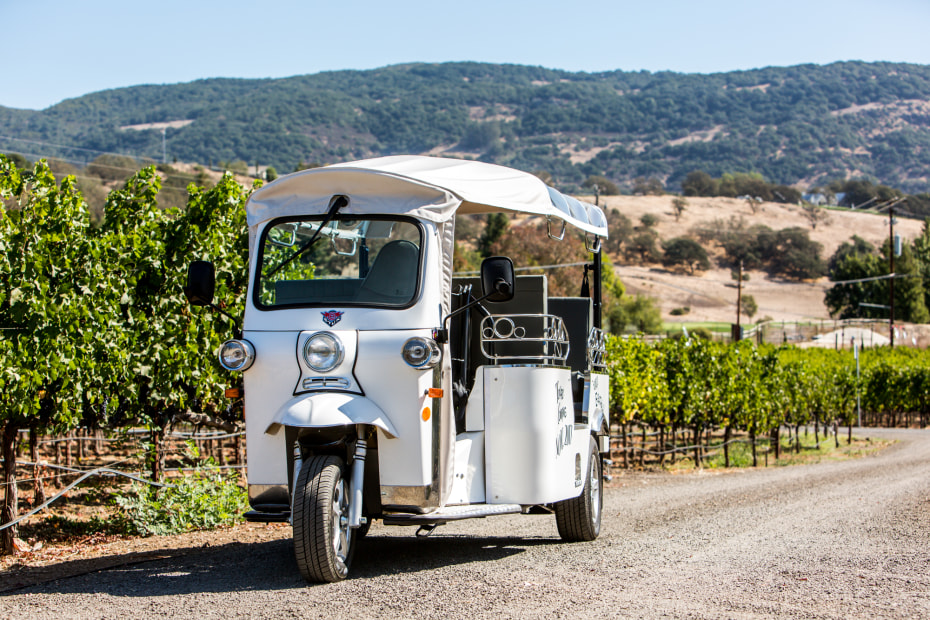 Affordable Transportation in Napa Valley
Napa Valley is bigger than many visitors realize, and if you want to explore the length and width of it, you'll need to travel by car, which means if you plan on imbibing, your best bet is to hire a driver. While it'll cost around $400 or more for a traditional chauffeur to ferry you around in a sedan for the day, it's only about half that to hire a driver to pilot your own vehicle while you enjoy the wine. It costs even less to hire a car only when you need one; in other words, to order an Uber or Lyft to take you from winery to winery for a few dollars per ride (depending on distance).
To work off some of those calories, you could get around by bike (rentals start at $45 per day), or get some fresh air with a little less effort on a tuk-tuk tour of downtown Napa or the nearby Coombsville AVA. A customized four-hour tour costs $180 for two people.
Of course the cheapest option is to use your own two feet. If you stay in downtown Napa, St. Helena, Yountville, or Calistoga, you'll find several wine tasting rooms located right in the center of each town.