Whether you're visiting the Big Island's Kona region for a luxury retreat or just getting away with the family, we have a list of destinations and activities for any budget.
Restaurants in Kona, Hawaii
Situated beachside with ocean views available from nearly every table, the Four Seasons Resort Hualalai's Ulu Ocean Grill presents a regional, seasonal, and artisanal approach to food with 75 percent of its cuisine coming directly from the farmers and fisherman on the island. Don't miss the signature Hawaiian ahi poke or the oven-roasted whole fish (the fresh catch of the day).
Smart Tip: The resort's beach area offers public access. Arrive early to enjoy a walk along the water as the sun sets.
For those wanting to experience an authentic luau, the Courtyard King Kamehameha's Kona Beach Hotel's Island Breeze Luau is a top contender. You'll experience an evening of award-winning Polynesian entertainment alongside delicious Hawaiian food like Kalua pig and poke-style fish.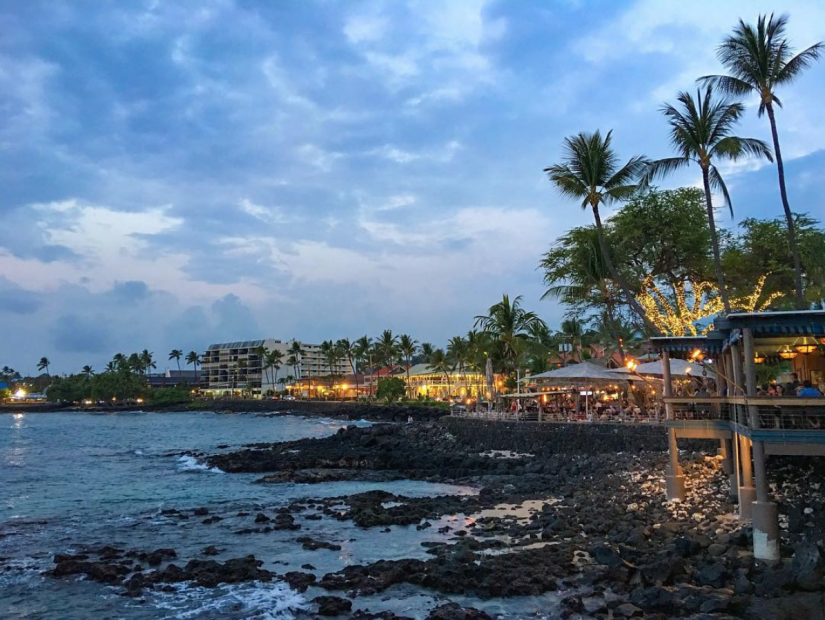 If burgers and brews are more your speed, Huggo's on the Rocks serves casual, island-inspired fare like Kona fish tacos and poke bowls accompanied by top-notch views and live music. Go for the daily happy hour deals ($5 Huggo's mai tais and $4 pupus), and stay to watch the sun dip down below the horizon as you lean back in your chair, kick off your shoes, and dig your toes into the sand. Did we mention the floor of the restaurant is sand?!
A visit to Hawaii wouldn't be complete without cooling off with a requisite tropical shave ice. Options are aplenty in Kona, but none compare to the organic flavors made from real fruits at One Aloha Shave Ice Co. Trust us and try the fresh banana.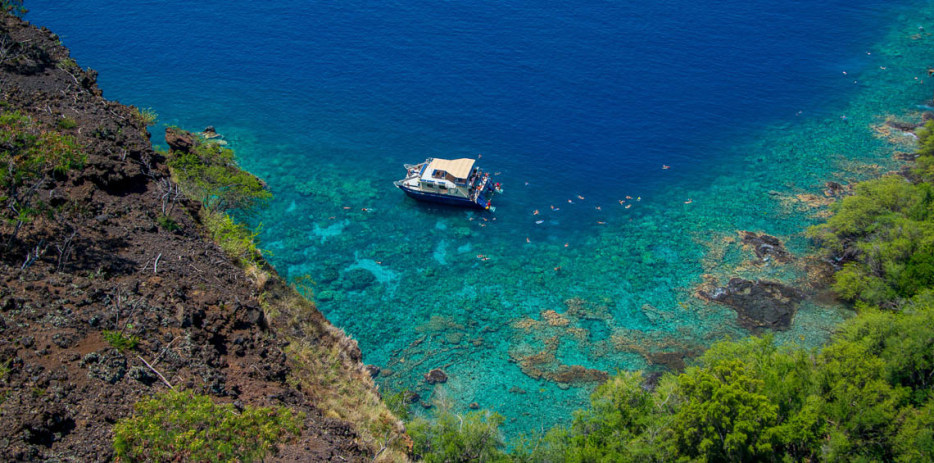 Where to Snorkel on the Big Island
For a ticket to one of the top-rated snorkel spots on the island, book a trip with local favorite Fair Wind Cruises. The 4.5-hour Morning Kealakekua Snorkel & BBQ Cruise includes breakfast, BBQ lunch, snorkel gear, instruction, and 2.5 hours of snorkeling at Kealakekua Bay—the only underwater state park on Hawaii's Big Island, with no paved roads leading to its sparkling shore. As a result of this restricted access, underwater visibility is extremely clear—up to 100 feet—allowing the technicolor coral reefs and array of tropical fish to shine in the pristine waters.
Smart Tip: The earlier the trip, the calmer the water tends to be. If you're prone to seasickness, opt for a morning tour.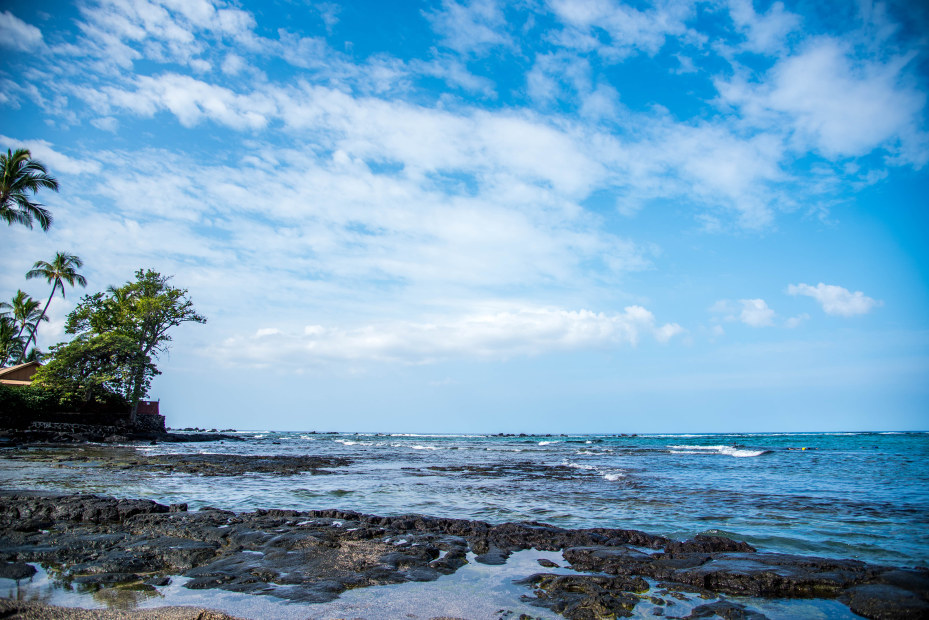 For those who'd rather venture out on your own, you can always see lots of marine life for free at one of the many public beaches. Kahaluu Beach Park—an easily accessible, sheltered, and shallow bay just south of Kailua-Kona—is home to one of the highest concentrations of fish on the island. You are also likely to spot sea turtles sunning themselves on the warm rocks and feeding on seaweed. BYO snorkeling equipment, or check in with your hotel or local stores for rental options.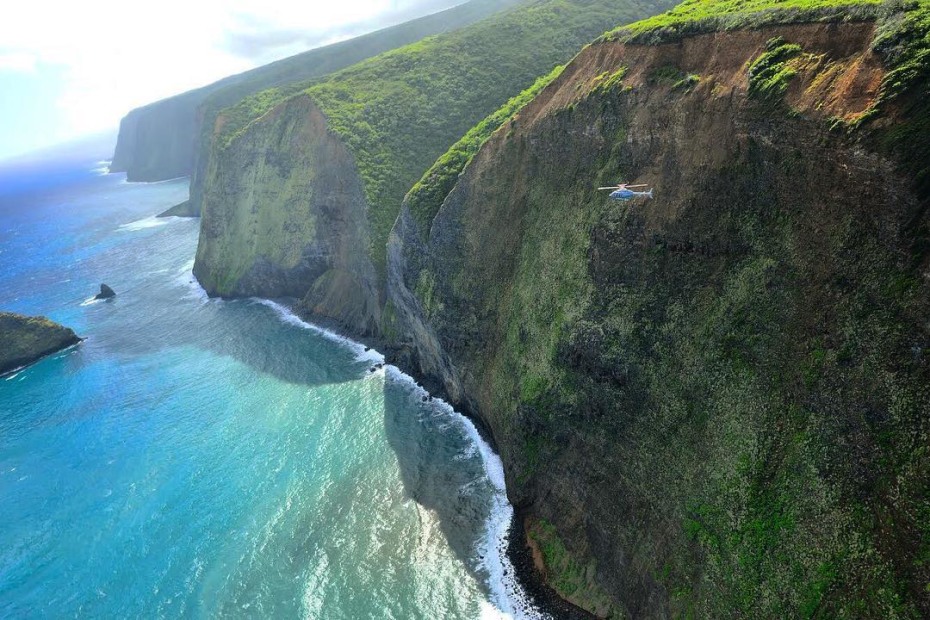 Great Tours on the Big Island
Change your perspective and tour Hawaii from above. Paradise Helicopter's two-hour-long Experience Hawai'i flight circles the whole island, giving passengers a birds-eye view of places not accessible by land. Expect to see all five volcanoes, hidden beaches, lush waterfalls cascading down 2,000-foot valley walls (a sight the pilots claim as their favorite), and 11 different climate zones. In winter, you can even expect to see snow atop Mauna Loa and Mauna Kea.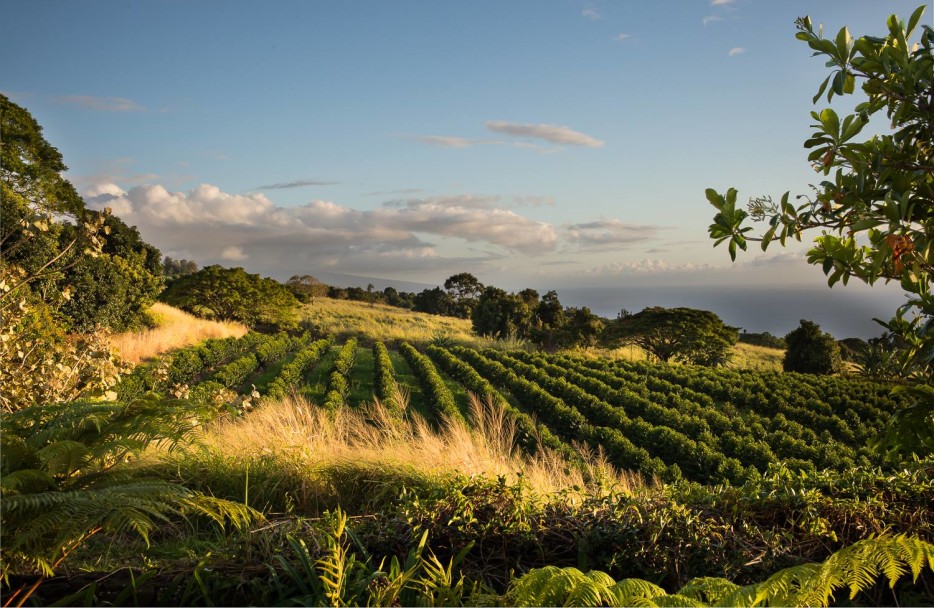 If you prefer your tours take place on solid ground, we recommend a trip to a local farm to learn all about the production of the famous Kona coffee. Farms like Heavenly Hawaiian and Greenwell Farms offer free guided tours of the coffee fields and processing facilities, providing samples of coffee to enjoy along the way. Stop by the gift shop and buy some beans to take home to indulge in a taste of Hawaii long after you've left the island.
Smart Tip: Crunched for time but still want some quality Kona coffee? Check out Daylight Mind Coffee Company for a cup of local brew with spectacular ocean views. (They even offer macadamia nut milk as a dairy-free option).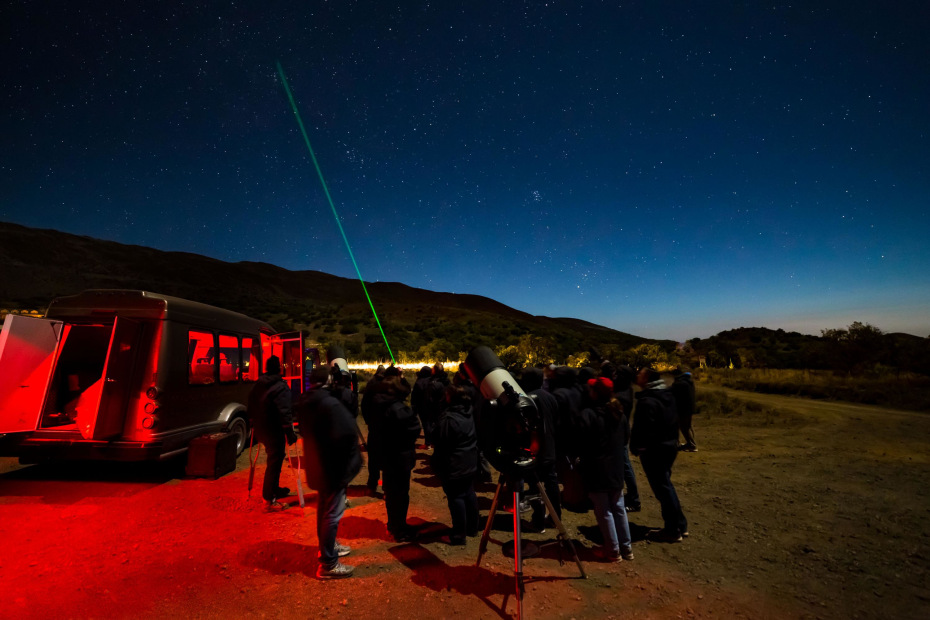 Where to Stargaze Near Kona
In addition to coffee, did you know that the Big Island is also famous for having world-class stargazing? At 13,796 feet above sea level (and over 33,000 feet from the bottom of the ocean floor), Mauna Kea is the tallest sea mountain in the world, and the summit is home to 13 independent multi-national astronomical research facilities. The easiest way to reach the summit is by tour, and the approximately 8-hour Sunset & Stargazing tour with Mauna Kea Summit Adventures is by far the most popular. Traveling by specially equipped 4x4 coach, trips start mid-afternoon with an informative drive up Mauna Kea to the Visitor Information Station, stopping to acclimate to the altitude and eat dinner. The coaches then drive up to the summit, where passengers learn more about the famous observatories, watch the sun set below the clouds, and gather for guided stargazing after sunset.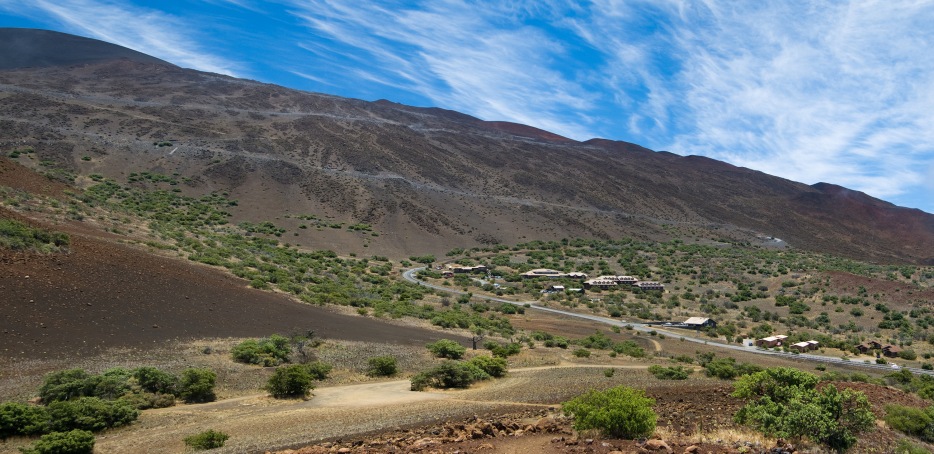 DIY tours are possible, too—just be aware that summiting requires true 4-wheel drive vehicles, and isn't recommended for people with certain medical conditions. However, you can easily access the Visitor Information Station without 4-wheel drive, which at 9,200 feet still provides impressive views and stargazing programs on Tuesday, Wednesday, Friday, and Saturday evenings from 7 p.m. to 10 p.m.
Smart Tip: Weather at the top can be drastically cooler, so plan ahead and bring layers!