Hawaii's residents often remind visitors disappointed by wet weather, "No rain, no rainbows." That bit of wisdom will never be more apt than in 2021.
As the year began, the coronavirus pandemic continued to cast its shadow across the globe, and the Centers for Disease Control and Prevention still urged Americans to postpone unnecessary travel. For seven months in 2020, visitors to Hawaii were required to quarantine for 14 days upon arrival, making casual trips impractical. But in October 2020, those restrictions were eased for most of the state: Travelers who passed a Covid-19 screening test could bypass the quarantine, although they were still asked to follow stringent safety protocols throughout their stay. While restrictions will likely ease further as 2021 continues, they won't go away entirely for a while. The reduction in tourism has had a devastating impact on the Hawaiian economy, spiking unemployment and causing many businesses to close.
So where's the rainbow? At least initially, crowds will likely remain relatively small, and people who do visit will be able to experience the islands in new ways. Many attractions—particularly the natural ones—got a respite from human impact in 2020.
If you decide to head to Hawaii in 2021, check the latest testing requirements well before your departure, remember to pack that mask, and calibrate your expectations. Here's how some of Hawaii's top tourist draws will look different.
Island Culture
The Polynesian Cultural Center on Oahu's North Shore bills itself as Hawaii's most popular paid attraction. A limited number of guests are allowed to tour the compound's Samoan village, which features tree-climbing displays and a newly expanded garden of native plants. Those guests can dine at the Ali'i luau; the new 'Onipa'a show depicts the life of Queen Lili'uokalani, Hawaii's last reigning monarch.
The Bernice Pauahi Bishop Museum in Honolulu has instituted timed-entry tickets and restrictions on the number of visitors in galleries. Ken Yatomi, the museum's director of communications, puts a rainbow spin on those changes: "You can truly immerse yourself in the displays, knowing that you're not rushed," he says. This spring's big exhibition is Mai Kinohi Mai: Surfing in Hawai'i, highlighting the sport's history and featuring legendary boards.
On Maui, the Old Lahaina Luau has reduced its capacity from 464 to 300 guests. Preserving its celebratory feel in the Covid-19 era presents challenges. Table service of drinks and food has replaced the buffet, different parties no longer share tables, and fewer dancers perform at any given time, so that they can spread out. " 'Don't come near me' is the opposite of aloha," admits Kawika Freitas, director of public and cultural relations. "But we will do our best to keep that luau feeling."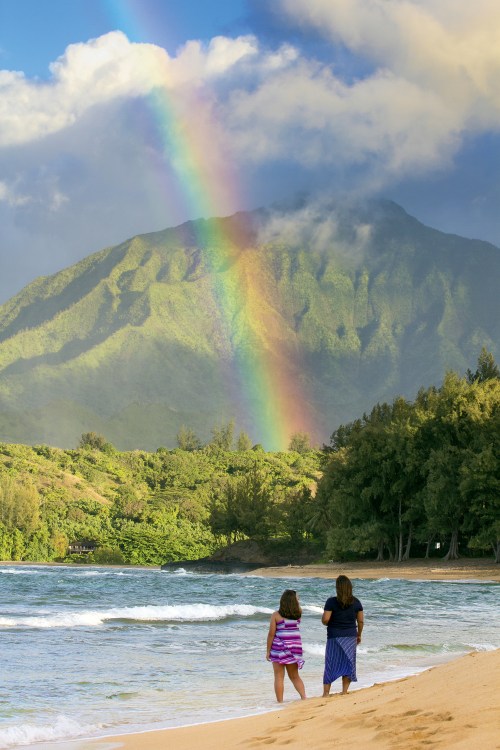 Natural Treasures
Months of little to no tourism have also helped revitalize once-crowded natural areas.
The most stunning transformation appears to be at Hanauma Bay Nature Preserve, Oahu's top snorkeling destination, which reopened in December. "For the first time in 40 years, Hanauma Bay didn't have that sunscreen haze on the water," says Lisa Bishop, president of Friends of Hanauma Bay, a nonprofit group focused on conservation. The nine-month closure also gave the bay's living coral a break from unwary visitors walking on the reefs and from swimmers churning up smothering sand.
The city of Honolulu has limited the number of visitors to the preserve and its hours of operation. It has also started a pilot online reservation program for the preserve, similar to what is in place at other popular spots in the islands, including Ha'ena State Park on Kauai's north shore and Haleakala National Park on Maui.
Attractions on land have also had a welcome breather. On Oahu, the trail to the top of Diamond Head State Monument reopened to socially distanced hikers in December, with new health and safety signs throughout the park. 'Iao Valley State Monument on Maui increased parking fees for nonresidents when it reopened in November. On the Big Island, county officials are considering a ban on hiking the steep road into lush Waipi'o Valley.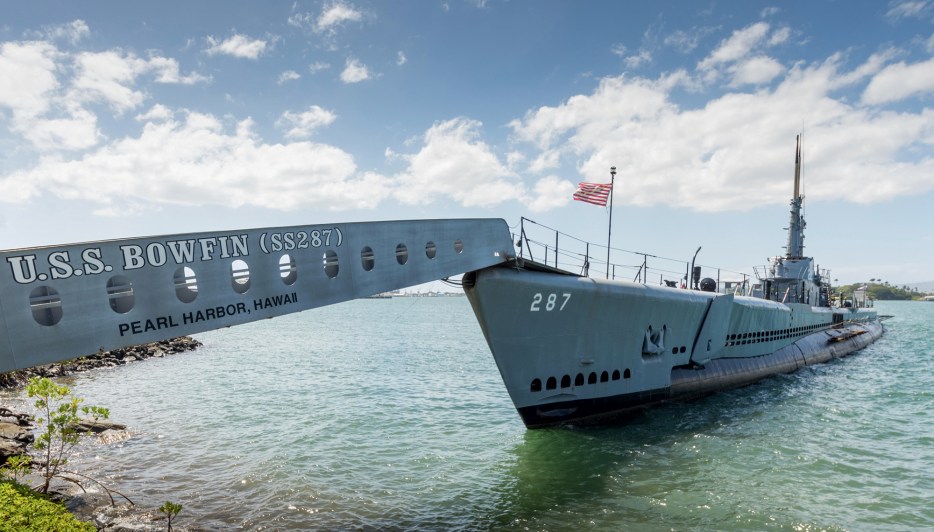 Pearl Harbor History
In 2019, some 1.7 million people visited the Pearl Harbor National Monument. For years the military complex west of Honolulu has bustled with visitors waiting to tour the USS Arizona Memorial.
Since the reopening, the shuttles that serve the memorial have reduced the number of passengers per trip from 150 to 50, with seats marked off so parties can distance from each other. "It's created a much more personal experience of the memorial," said Jim McCoy, communications director for Pacific Historic Parks. Tickets are still free, but visitors should reserve them early. The two open-air museums documenting the attack and its aftermath have reopened; the theater that showed visitors an explanatory film before they boarded the shuttles remains closed. Parking is free and plentiful for now.
Thanks to cleaning and repainting during the shutdown, the namesake underwater vessel at the nearby USS Bowfin Submarine Museum and Park "looks pretty brand-new for being almost 80 years old," says executive director Chuck Merkel. Only 50 visitors at a time are allowed to explore the interior of the sub.
At the Pearl Harbor Aviation Museum, the decline in numbers has meant that "the visitor experience is a little more personable and free-flowing," says director of marketing Kalli Abernathy. Trained docents are now assigned to zones of the museum to monitor compliance with health guidelines; as always, they're also happy to answer questions and tell stories.