On a bright spring day, as I drove along Napa Valley's Silverado Trail, winetasting began to seem like just a nice afterthought. Sure, I'd come here to swirl and sip vintages, and I was still happy to do so. But on this off-season Thursday, the lightly trafficked route itself was proving just as enjoyable, skirting oak- and pine-studded hills and winding past vineyards where mustard and California poppy blooms dotted the earth like flecks of Impressionist color.
After years of winetasting in Napa, I've come to think of Silverado Trail as the valley's quieter, parallel universe. These 30 miles of meandering, two-lane road between the cities of Napa and Calistoga run parallel to the valley's main artery, Highway 29. But unlike that busy thoroughfare, the Silverado Trail skips the towns in favor of the country.
The roughly 50 tasting rooms here are spaced much farther apart, allowing the valley's natural beauty to shine through. Many require or at least suggest appointments because of legal limits on the number of daily guests. And that's a great thing for travelers in search of a richer, less hurried wine country experience.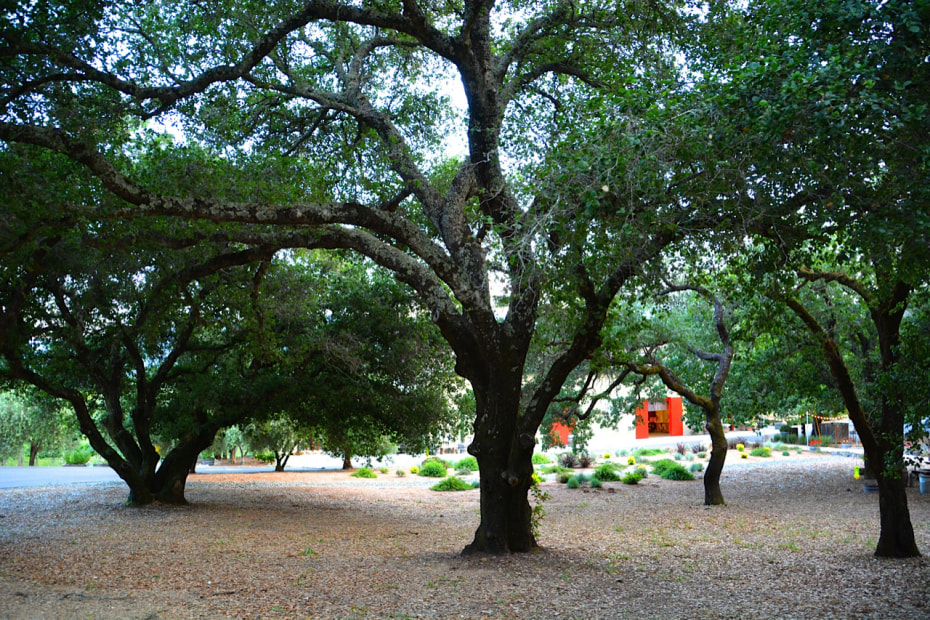 Though Silverado Trail boasts some marquee vintners, such as Mumm Napa and Stags' Leap, on my recent trip my companion and I chose to split a tasting at each of three smaller wineries that grow all or some of their grapes.
Starting near the trail's northern end, we pulled into Dutch Henry Winery and parked near a cluster of weathered wooden picnic tables, a bocce court, and a very large cat lolling in the sun. With its rural vibe, Dutch Henry feels like a pleasant throwback to the days before high-design tasting rooms became the Napa norm. Grateful Dead music played inside the workaday winery building, where we were the only visitors.
We chatted with the host, John, during our $25 tasting of four current releases, which included a powerful 2010 estate reserve cabernet sauvignon and a silky 2011 blend of syrah, grenache, and merlot named "Three Redheads," after the winemaker's kids. John apologized for not having a sample of the winery's estate-produced extra virgin olive oil, which was sold out.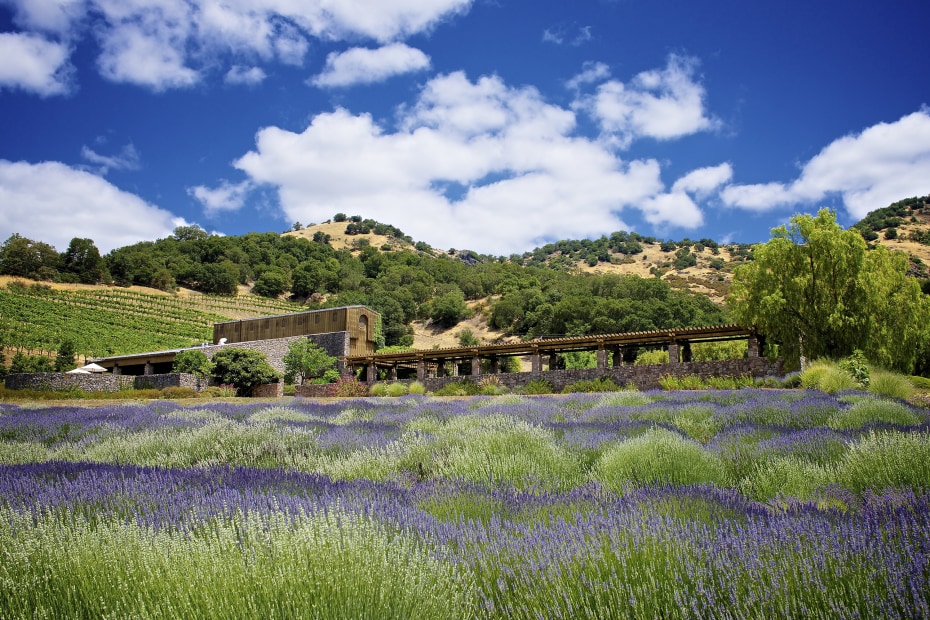 After a satisfying lunch of a Wagyu beef burger and an Oregon ling cod sandwich at The Grill, in the Meadowood resort just off Silverado Trail, we drove south to Robert Sinskey Vineyards.
Housed in a handsome wood and stone building, Sinskey uses only its own fruit in making around 20 different wines, half of them pinot noir. Our $40 tasting of five vintages—accompanied by a leek tartlet and other sophisticated snacks from the winery's kitchen—featured two whites (including the 2014 Abraxas, a delightfully crisp Alsatian-inspired blend), and a luscious 2012 Capa Vineyard pinot noir.
After Robert, our accommodating host, split our final taste between two glasses, we took them onto the vineyard-view terrace where other visitors were enjoying elaborate wine-and-food pairings, which are also offered by the winery.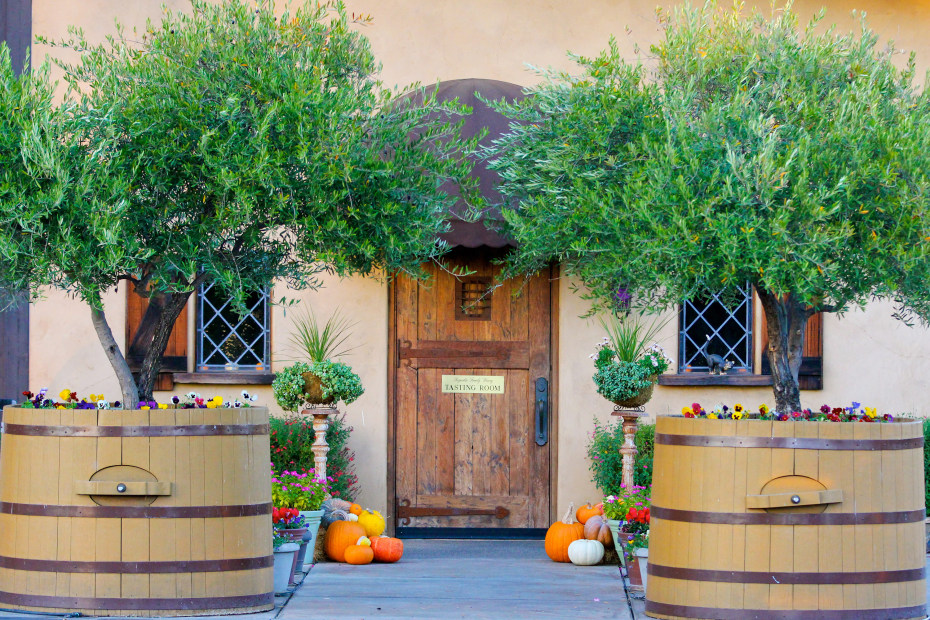 At Reynolds Family Winery, our final stop, we found no one at the polished wood bar in the spacious tasting area. Emerging from a back room, a vivacious host, Breanna, invited us to sit outdoors, where a handful of other visitors were sampling wine next to a spring-fed pond. Reynolds is a tiny operation with no retail outlet other than the winery, Breanna told us.
After we settled into seats on the graveled patio, she periodically arrived with another round of our $30 five-flight tasting of two refreshing whites—a 2013 sauvignon blanc and a 2014 chardonnay—and a trio of reds that included a dark, rich 2014 estate cabernet sauvignon. We took our time, savoring not just the wine but the glow of late afternoon across Napa's parallel universe.