When you're jonesing for a cup of joe, not any bean or brew will do. The ideal pick-me-up has got to be made with care from the roasting to the pouring. These favorite coffee places in the West are sure to perk anyone up.
Arizona
Operating inside a 1904 historic Roosevelt Row house in downtown Phoenix, Songbird Coffee & Tea House invites folks to kick back on a porch swing or cozy sofa. It proudly serves beans from Cortez Coffee Roasters in Tempe, as well as teas from Maya Tea Company in Tucson and kombucha from Fermented Tea Company in Tucson. Enjoy a cold brew on tap or a vegan pastry from Treehouse Bakery while poets or musicians entertain.
British Columbia
Faebrew in Richmond offers coffee not simply as a drink but as an experience. There is no menu here. Instead the barista will ask you a series of questions including what types of flavors you prefer and how your day is going in order to assess what variety of coffee to make and what type of cup to serve it in. Talk about personalized customization. Price per cup starts at $11.
California
When Blue Bottle was founded in Oakland in the early 2000s, the specialty coffee roaster elevated pour-over coffee to high art. So much so that customers stifled any impatience and actually were willing to wait minutes on end for the more complex, less bitter cup that resulted. They still do—even more so now that Blue Bottle has expanded with cafes not only throughout the Bay Area and country, but even in Japan.
Hawaii
There are many reasons to love Kona Coffee Purveyors. First, it specializes in roasting single-estate, high-elevation premium Kona coffee beans. Second, its café is conveniently located at the front of the International Market Place in Waikiki in Honolulu. Third, its café opened in partnership with San Francisco's B. Patisserie. That means you can enjoy that nutty, smooth cup of java with a freshly baked, flaky kouign-amann. Nirvana.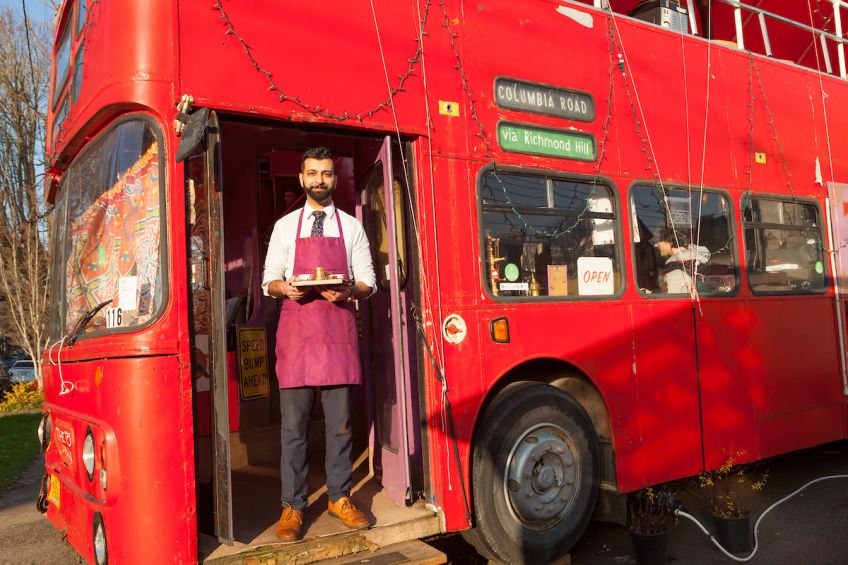 Oregon
In the beach town of Yachats, Green Salmon Coffee is sure to make you feel good inside and out. Socially and environmentally conscious, it composts all coffee and tea waste and sends it to local farms to enrich their soil; it collects rainwater to mop its floors; and it uses solar energy to power its lights, register, and music system. Moreover, part of the proceeds from the sale of certain coffee blends is donated to organizations—sip on Campfire Blend (Colombian and Guatemalan beans) and help support the endeavors of Oregon Wild, which works to restore wildlands, wildlife, and waters.
It doesn't get much hipper than Portland's Tov, an Egyptian coffeehouse inside a vintage double-decker bus, which appeals with cardamom-scented Turkish coffee and phyllo dough pastries. Get it "for here" and lounge on the tented rooftop that is set up to feel like an inviting living room with rugs and miniature succulents perched on the coffee tables.
Nevada
Makers & Finders takes its coffee seriously. This vibrant Latin coffee bar and restaurant in the Arts District of trendy downtown Las Vegas offers different brew styles, single-origin coffee beans, and a variety of handcrafted syrups. Choose from a café con leche (pour over Columbian coffee with condensed milk), coconut turmeric latte with a touch of cinnamon, salted caramel latte, and many more creations.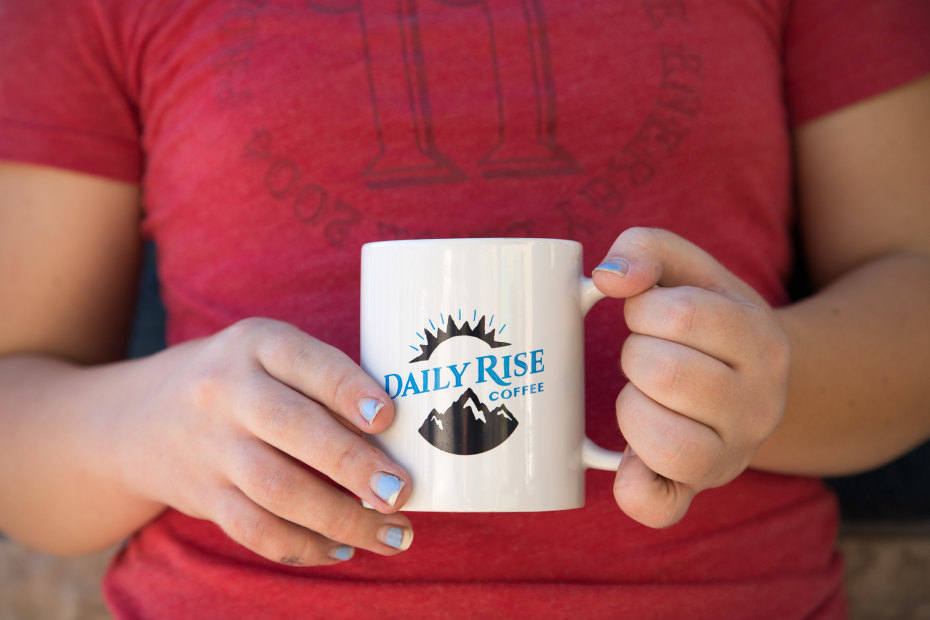 Utah
Husband and wife Jeff and Beth Furton opened Daily Rise Coffee, their upbeat coffee drive-through, in Ogden in 2004 with the motto, "Promoting Positive Energy.'' Since 2012, they've also been roasting their own organic coffee, upwards of 500 pounds per day. Motor through one of their locations in Ogden, Layton, downtown Salt Lake City, or Park City, for a classic pulled espresso, drip coffee, or icy mountain chiller mocha.