Downtown Phoenix used to be a place where the lights winked out at 5 p.m., but today the district is wide awake. Thanks to an influx of energy over the past dozen years—a light-rail, the expansion of Arizona State University to downtown, and a spate of restaurant and venue openings—the walkable neighborhood now pulses with life at all hours.
The area's boho spirit pervades Art Detour (March 1-31), a fest founded in 1988 that celebrates the artists who create works in local warehouses and storefronts. You never know what you'll see here: Past offerings have included a pop-up gallery in a shipping container, a gala in a historic shopping center, and the Mutant Piñata Show, featuring a floating eyeballs, a yellow submarine, and other wild creations. Can't make it in March? PHX Fridays draws crowds year round with live music and street vendors added to the mix.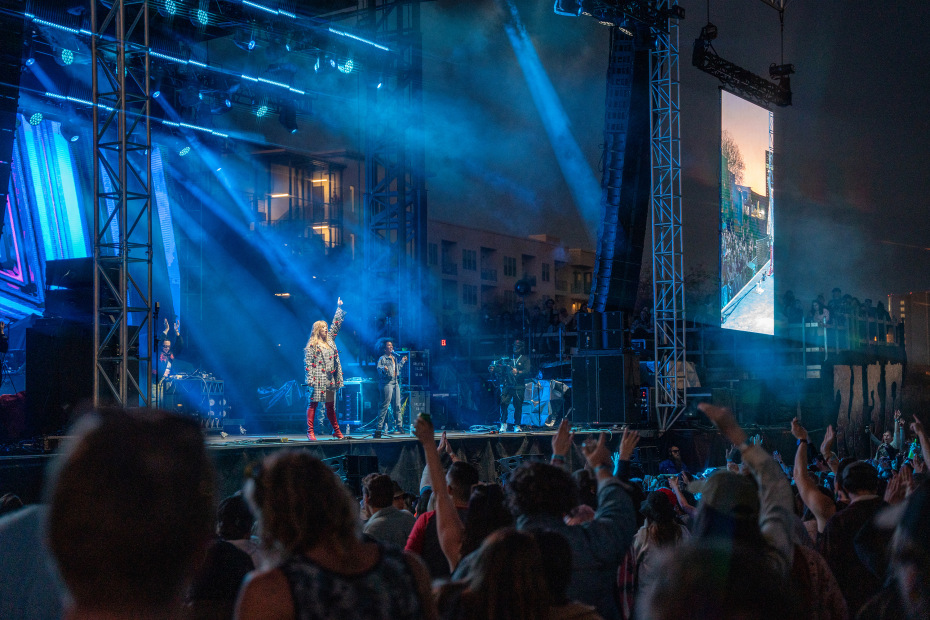 A Japanese tea tour and the soulful sounds of Maggie Rogers? Head towards Margaret T. Hance Park, where a large gated entrance marks the 3.5-acre Japanese Friendship Garden, also known as RoHoEn, and leads visitors along shaded paths to a teahouse. To marvel at the autumnal full moon, visit during Otsukimi Moon Viewing (October 28 and 29), two evenings' worth of taiko drumming, ikebana displays, visiting musicians from Japan, and more. Rhythms also punctuate the park's McDowell Mountain Music Festival (aka M3F), an early March bash where indie and alt musical artists make beautiful noise.
The spirit of James Beard prevails at several downtown restaurants, blessed with the prestigious culinary recognition. James Beard Award-winning chef Chris Bianco's Pizzeria Bianco is a hot ticket for his world-famous artisanal pizzas, while James Beard Award semifinalist Stephen Jones' The Larder + The Delta is farm to table with a Southern accent. Restaurateur Sam Fox, who has two downtown eateries, has been nominated for the award many times. His Blanco Cocina + Cantina serves up chimichangas and margaritas, while The Arrogant Butcher is a classic American steakhouse.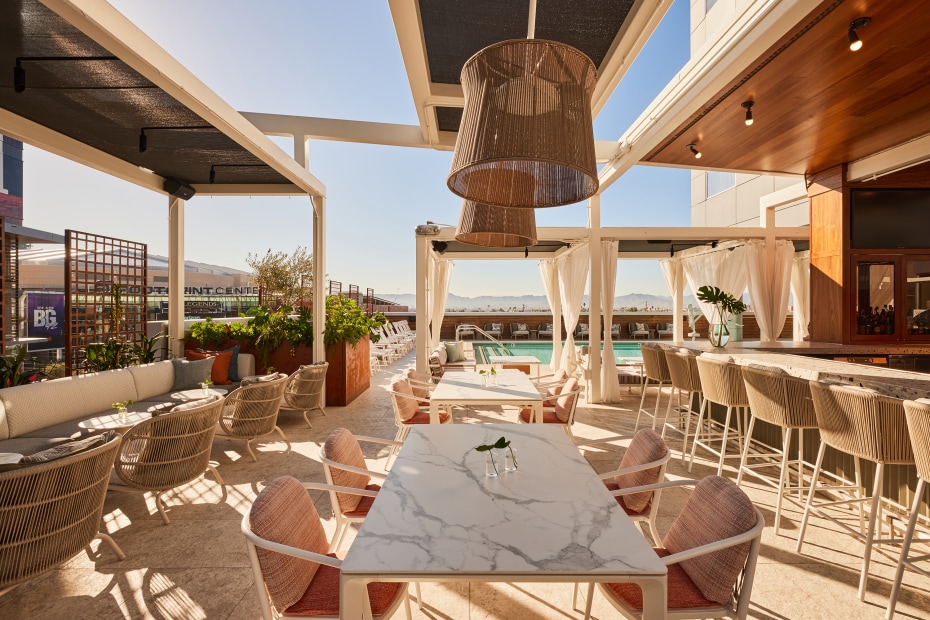 For a bird's-eye view of the city, take the elevator up to Floor 13 Rooftop Bar. It sits atop a 1930s Art Deco building that made an appearance in the 1960 classic film Psycho, which explains signature cocktails like the Lady Vanishes and Hitchcock's Old Fashioned, served along with noshes and sunset views. Down the street, Eden Rooftop Bar has a Mediterranean-influenced menu, a breezy, desert design theme fitting for its poolside locale and views of downtown's landmark sports arenas.
Chase Field and Footprint Center are iconic stadiums for, respectively, baseball and basketball, plus mega-concerts, but more intimate venues beckon. Opened in 1929 for vaudeville shows and silent movies, the restored Orpheum Theatre is a rococo Spanish-style backdrop for  everything from author talks and stand-up comedy to musicals and concerts. With its soaring midcentury architecture, Phoenix Symphony Hall is home stage for Arizona's cultural troika: Phoenix Symphony, Arizona Opera, and Ballet Arizona. Once a car showroom, the Van Buren is now a music venue, where the likes of Marcus Mumford and Lil' Wayne have graced the stage.
The ethereal "Her Secret is Patience" floats above Civic Space Park, its form inspired by Arizona's monsoon clouds and cactus blooms. But this massive public art installation isn't the only cool thing about this small urban open space. It's a great place to people watch, but also to look for local concerts, food trucks, art exhibits in the park's historic 1920s building, and other events.