Downtown Phoenix used to be a place where the lights winked out at 5 p.m., but today the district is wide awake. Thanks to an influx of energy over the past dozen years—a light-rail, a bike share program, and a spate of restaurant and gallery openings—the walkable hood now pulses with life at all hours.
The area's quirky spirit pervades Art Detour (mid-March), a fest that celebrates the creatives who paint and sculpt in local warehouses and storefronts. You never know what you'll see here: past offerings have included a pop-up gallery in a shipping container and the Mutant Piñata Show, featuring an eyeball, a yellow submarine, and other wild creations.
Chef Silvana Salcido Esparza planted her 28-seat Barrio Café Gran Reserva in a glass-fronted former pie factory, where the menu mixes favorites from her flagship eatery, Barrio Café (pomegranate-tinged guacamole), and vegan dishes (Tarahumara-inspired corn, bean, and squash pozole).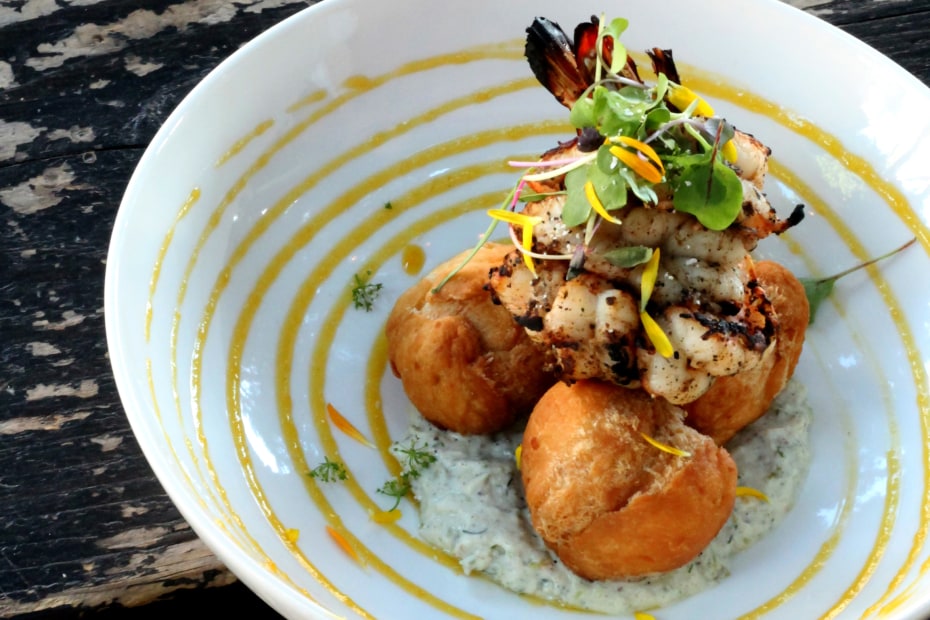 A Japanese tea ceremony and a rocking set by the Shins? It all happens at Hance Park. An arch marks the Japanese Friendship Garden. To marvel at the plum trees by moonlight, visit during Haru in the Garden (late March), an event with taiko drumming. Rhythms also punctuate the park's McDowell Mountain Music Festival (early March), a bash where musical artists make beautiful noise.
Take an international journey at the Cornish Pasty Company, where U.K. transplant Dean Thomas serves short-crust pasties packed with lamb vindaloo and other surprising fillings. Nearby, at the Breadfruit & Rum Bar, Dwayne Allen shares tastes of his native Jamaica with such specialties as curried goat.
The gilded and gargoyled 1924 Luhrs Building provides the ambience at Bitter & Twisted Cocktail Parlour. Settle into a leather booth, then crack the hefty menu. You might try a classic Negroni or opt for Taste the Rainbow, a colorful gin-based concoction that's topped with dehydrated raspberries and powdered sugar.
Once a car dealership, then a storage space, the Van Buren was reborn again last summer, this time as a venue. Inside, the brick-walled building—which has hosted the Grammy-winning Indigo Girls—has been transformed with chandeliers and a Moroccan tile floor.