Some sights in the Valley of the Sun shine so brightly, you can't miss them. (We're looking at you, Camelback.) Meanwhile, other hot spots await, ripe for discovery. Below, you'll find a guide to the valley's greatest hits... and the best of its B-side.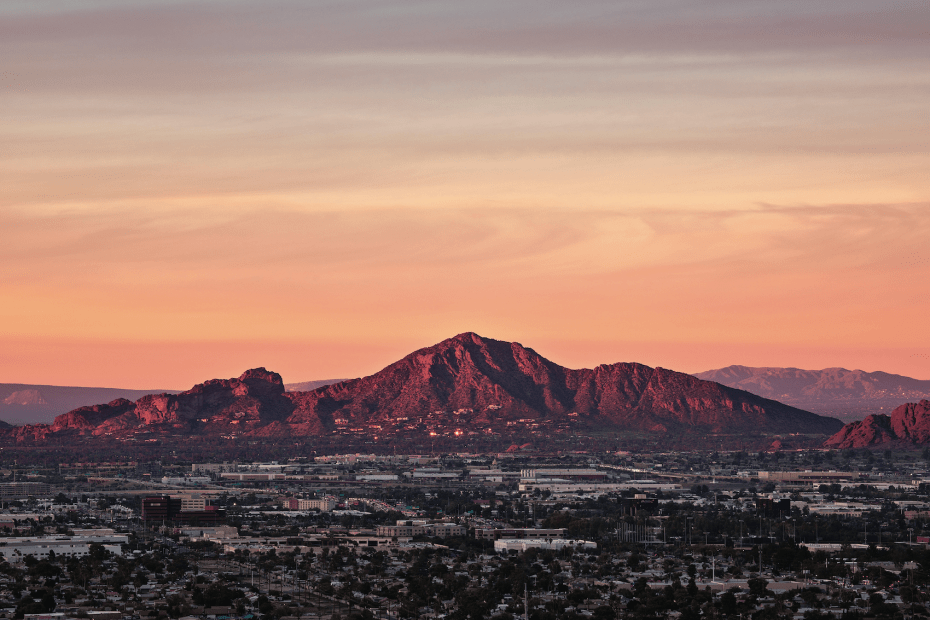 Star: Camelback Mountain
The prominent hump-shaped landmark some 11 miles northeast of downtown attracts hordes of hikers with two short but very strenuous trails to its 2,700-foot summit. On either route, Cholla or Echo Canyon, you'll max out your heart rate hiking more than a mile up steep, cactus-dotted slopes, climbing on dirt and gravel between rust-hued, lichen-splashed boulders. But the reward at the top is sweet—a high-five sense of accomplishment and a 360-degree view of the surrounding metropolis. Pro tip: Set out early and carry plenty of water.
Secret: Phoenix Sonoran Preserve
Located in Phoenix's northern reaches, the huge protected open space offers a more relaxed alternative to Camelback, with wide-open trails and sparser crowds. Here, 36 miles of multiuse paths stretch across more than 18,000 acres of unspoiled desert, from creosote-filled flats to palo verde–studded hillsides. Where to begin? Try this moderate 2.75-mile loop: From Apache Wash Trailhead, take Sidewinder Trail to Apache Vista Summit—a 153-foot rise that provides panoramic vistas—and return on Apache Wash and Ocotillo Trails. You'll catch the best views in the park, with desert in the foreground and city in the distance. Along the way, watch for red-tailed hawks, cactus wrens, and, if the rains have cooperated, wildflowers.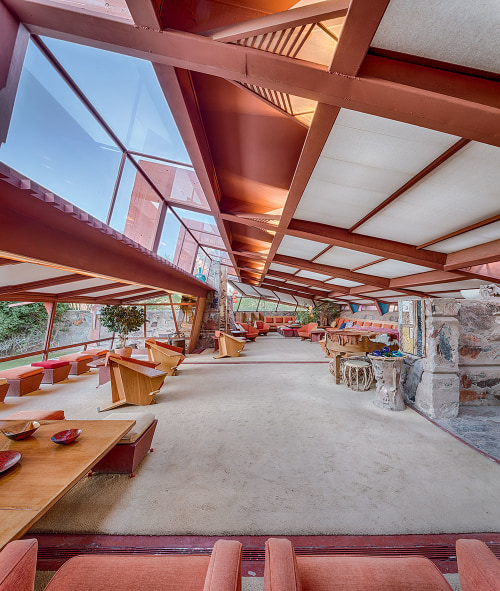 Star: Taliesin West
Frank Lloyd Wright spent decades building and rebuilding his winter home and workshop, which occupies a sprawling, 492-acre piece of land at the base of Scottsdale's McDowell Mountains. Guided visits to the architectural marvel lead you past a clutch of stone-and-wood structures that emulate the angles of neighboring peaks. Conducted by Frank Lloyd Wright devotees, the Insights Tour includes access to Wright's private living quarters, along with the drafting studio where the renowned architect worked on projects, such as the Guggenheim Museum, until his death in 1959. Care to linger longer than 90 minutes? Opt for the in-depth Details Tour, or pick up tickets to one of the on-site Shakespeare performances, which run through April this year.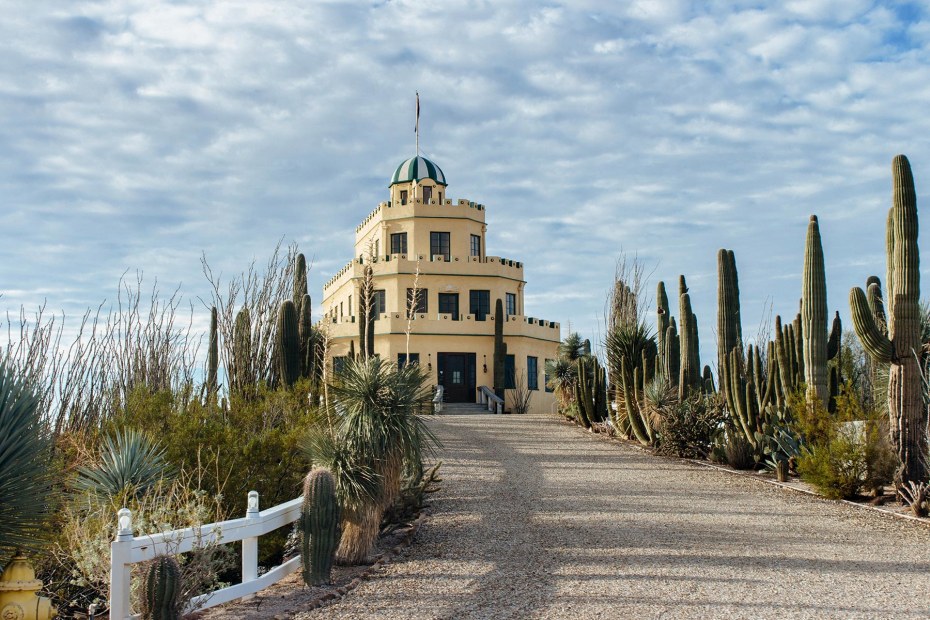 Secret: Tovrea Castle
With its crenellated balconies and four tiered levels, Tovrea Castle looks like a Lego wedding cake perched on a knoll above the East Valley. Designed as a hotel by Italian immigrant Alessio Carraro, the structure (completed in 1930) never quite became the destination he'd imagined—a swanky resort surrounded by luxe homes. Facing the Great Depression, Carraro sold the property to meatpacking mogul E.A. Tovrea. Though Tovrea himself died soon afterward, his wife Della continued to live here until 1969. Now owned by the city, the castle and its cactus gardens are open for public tours that sell out quickly. Your best bet to get in: Book ahead. Tickets for September through December are released March 1.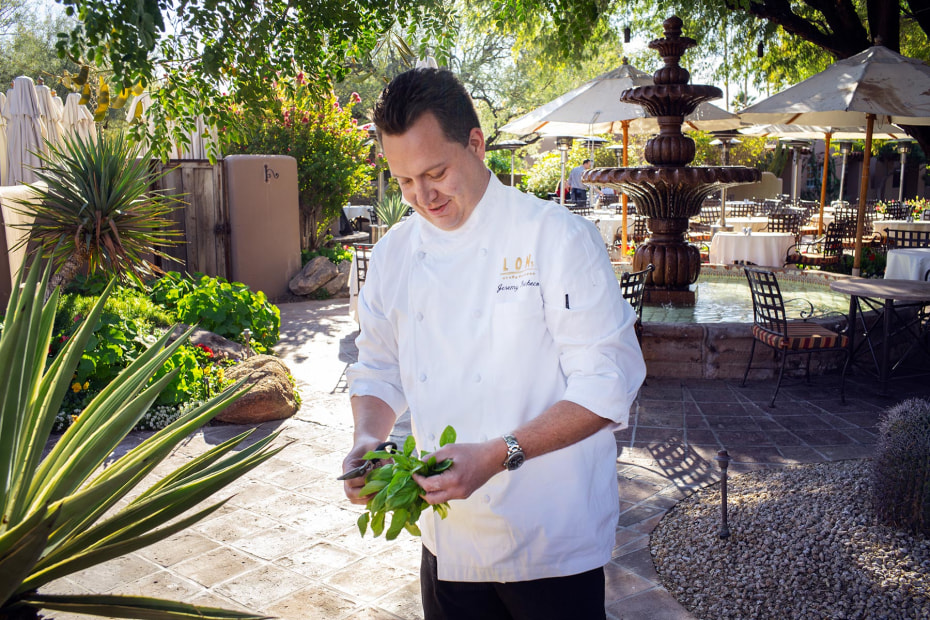 Star: Lon's at the Hermosa Inn
This cozy restaurant in tony Paradise Valley owes its Southwestern bona fides to two larger-than-life Arizonans: Lon Megargee and Jeremy Pacheco. Megargee, a cowboy artist, provided the setting—Lon's and the adjoining hotel occupy his former home and studio—while chef Pacheco, a ninth-generation Arizonan, serves the locavore cuisine to match. Today, the adobe retains its rustic 1930s charm, with carved wood ceiling beams, indoor and outdoor fireplaces, and Megargee's art on the walls. In Pacheco's kitchen, regional ingredients take a star turn: Sonora wheat berries top the steelhead trout, locally grown mushrooms punctuate the risotto, and Arizona pecans stud the date cake.
Secret: Welcome Diner
Once housed in a teensy antique diner, Welcome Diner recently built more expansive permanent digs, without losing a bit of the retro charm. The diner—located in the historic Garfield neighborhood near downtown Phoenix—has a vintage-style interior sparked with turquoise blue barstools and banquettes, plus an expansive street-side patio that attracts neighborhood dog walkers, stoller-pushing parents and bike riders. The menu? Comfort food with a Southern accent, like fried green tomato sandwiches, gravy-smothered fried chicken and biscuits, mac 'n' cheese and vegan fries topped with meaty barbecued jackfruit. One thing that's not a throwback—a full bar, so you can have a hurricane or a whiskey sour with your eats.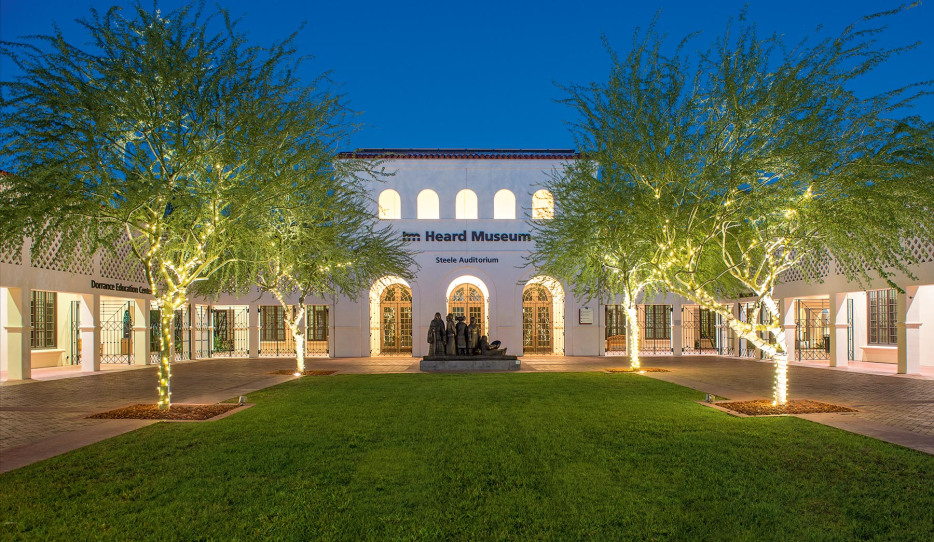 Star: Heard Museum
Founded in 1929 and located in the city's center, the privately held Heard strives to be the world's leading museum devoted to American Indian art. It does not disappoint. A dozen galleries mount thought-provoking historical and contemporary exhibits, such as the newly updated Away from Home: American Indian Boarding School Stories, which chronicles the U.S. government's attempts to assimilate Native children into "civilized" society. Special events, including the Indian Fair & Market (March 1–3 this year) and First Fridays (all other months), underscore the cultural experience, as does the well curated Heard Museum Shop, which sells lacquered pottery, silver jewelry, and kachina dolls.
Secret: Deer Valley Petroglyph Preserve
Delve into the symbolism of ancient carvings at the Deer Valley Petroglyph Preserve in the northwest valley suburb of Glendale. Early inhabitants etched more than 1,500 petroglyphs into black boulders on the hillsides here, some of them viewable from a quarter-mile trail. The images and stories date from a.d. 300 to 1450 and include rock art made by the Hohokam people, such as curvilinear shapes thought to represent Quetzalcóatl, the feathered serpent deity. Exhibits in the on-site museum shed light on the culture of the Hohokam, and of other indigenous people who left marks here.
Star: Roosevelt Row Arts District
Downtown Phoenix's arts district, Roosevelt Row, is abuzz with galleries, shops, nightclubs, and restaurants—so much so that the area draws more than 100,000 visitors a year. Everyone, it seems, wants to tap into the creative vibe of the neighborhood, a mile-long stretch of Roosevelt between Seventh Avenue and Seventh Street. Head there to check out art at the Lost Leaf, an edgy gallery, bar, and live music venue with staff-painted murals in the alleys; catch a set at the Nash, a club inspired by eminent drummer Lewis Nash that's the place to see jazz performances; and marvel at contemporary works by emerging and midcareer artists at Modified Arts. End your stroll at Cobra Arcade Bar, a no-kids emporium of vintage arcade and video games, from pinball to Centipede.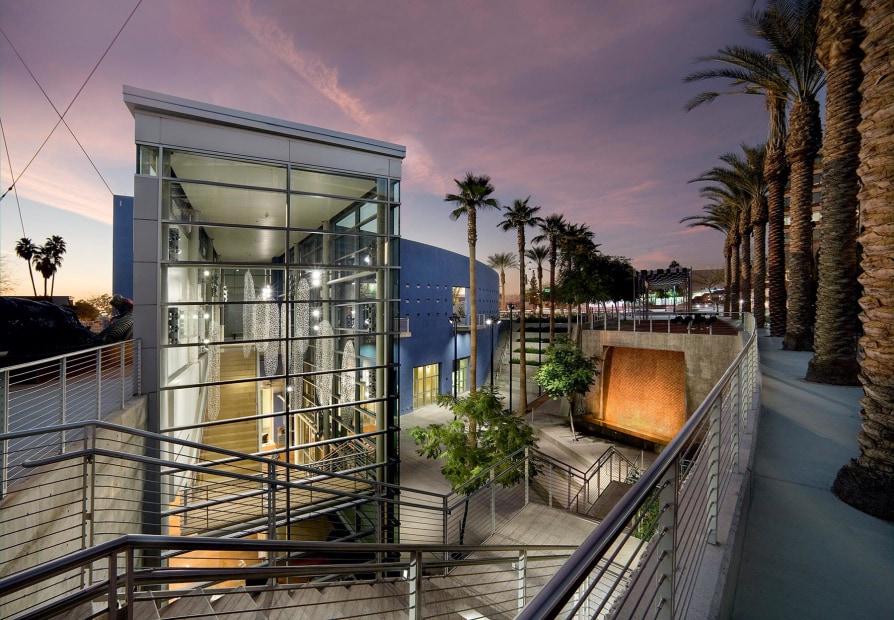 Secret: Downtown Mesa
Phoenix's neighbor Mesa is the state's third-largest city, and it plays a vital supporting role in the metroplex's creative diversity. Mesa Arts Center—the biggest complex of its kind in Arizona—packs four theaters, five art galleries, and multiple classroom studios under one roof. The angular, glass-walled building on Main Street serves as a magnet for artists, from fledgling to famous; coming attractions include a recital by dancers from Alvin Ailey American Dance Theater and a talk by best-selling author Anne Lamott. Outside, sprinkled throughout Mesa's downtown core, stand large-scale public art pieces, such as sculptures depicting the city's history. The Nile Theater, a 1920s movie house turned coffee shop and concert venue, presents live alt-rock and comedy. Each month, the 2nd Friday event fills Main Street with dozens of craft booths, entertainers, and food vendors.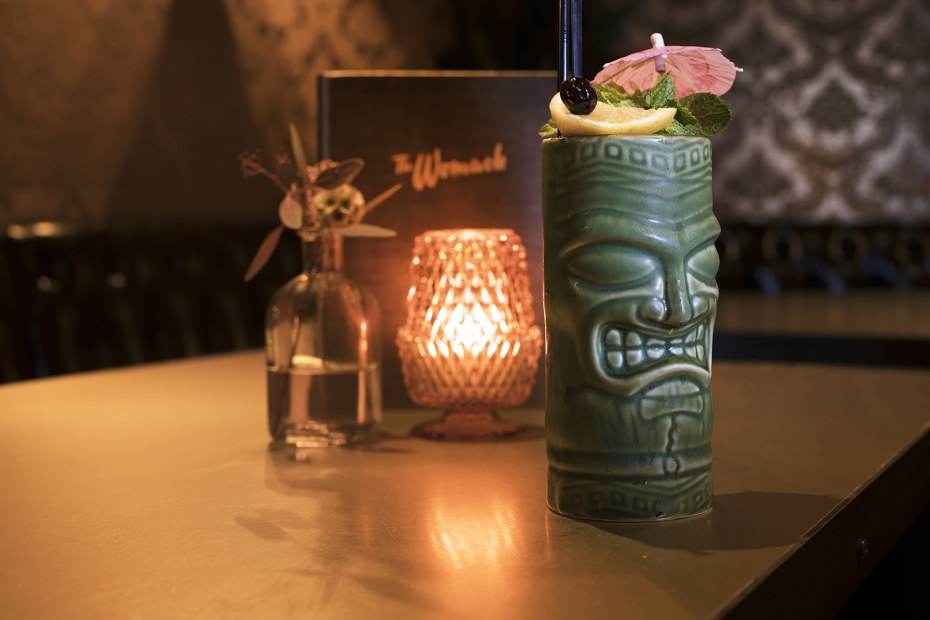 Star: The Womack
A generation ago, Phoenix was awash in dark, smoky cocktail lounges, most of which have since shut down. The Womack, opened in 2016 at North Seventh Street and Palo Verde Drive, pays homage to its predecessors (particularly the late, great Chez Nous) with low lights, mirrored ceilings, flocked wallpaper, and cushy booths. Slide into one and sip an amaretto sour, a Harvey Wallbanger, or a sloe gin fizz while nibbling on a retro bar snack such as potato chips with French onion dip or deviled eggs with bacon and chives. The lounge grooves to live music at least three nights a week, and the sleek patio accommodates patrons tempted to fire up a cigar.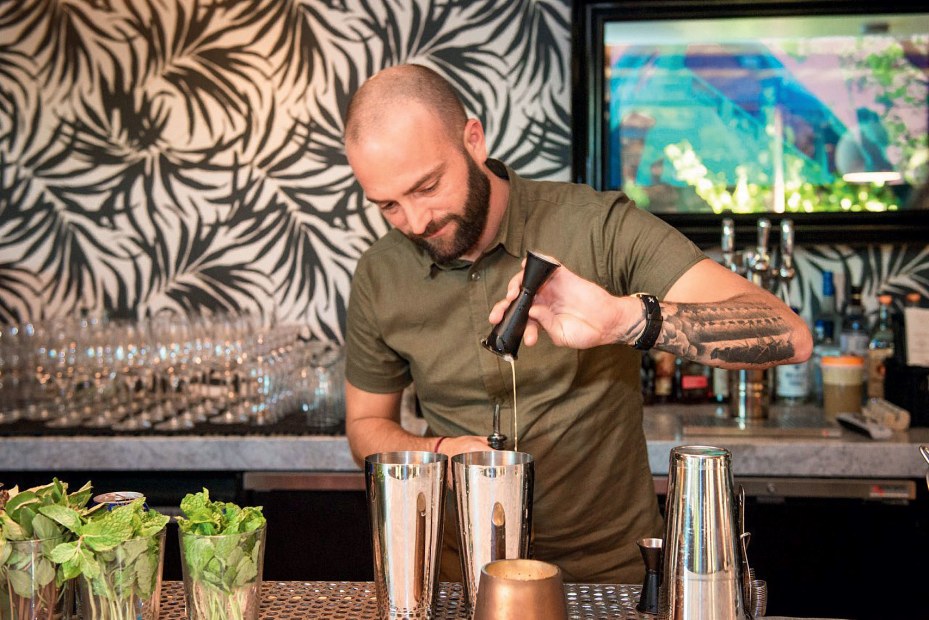 Secret: Across the Pond
Located just north of Midtown near Clever Koi, the pan-Asian eatery that spawned it, Across the Pond zeroes in on drinks. The cocktail lineup changes constantly and, depending what you order, your bevvy might be enlivened by a splash of yuzu juice, sesame milk, or ponzu syrup. Rounding out the drinks selection are craft beer, sake, and wine, as well as Japanese whiskey served in traditional highball style, with soda water poured down a spoon. The bar's tropical yet minimalist decor and short menu of sashimi and sushi—hello, spicy tuna hand roll with shiso leaf, daikon, and furikake!— make this a perfect destination for happy hour... or a nightcap.
Editor's Note: Since this article was published, Roland's Cafe Market Bar has closed. Stay tuned for a new "secret" dining option.