Arizona is blessed with such a breathtaking variety of attractions that first-time visitors can feel overwhelmed with choices. Breathe easy: This guide will steer you to the state's most quintessential experiences: distinctive desert flora, Wild West flavor, Native American culture, and awe-inspiring scenery. Plus tacos, obviously.
Phoenix
Many travelers begin their adventure in Arizona's capital, an outdoorsy metropolis punctuated by a multitude of mountains and desert preserves. The Valley of the Sun—as it's known—boasts the largest network of urban protected areas in the country. To gain a 360-degree perspective on this patchwork of arid wilderness and urban jungle, summit the challenging yet stunning Camelback Mountain or the more moderate Piestewa Peak.
With its collection of 50,000 colorful and quirky plants, the Desert Botanical Garden is a vibrant oasis. It's especially sublime in spring, when the cactuses bloom in shades of bubblegum, fuchsia, and butterscotch. Peruse equally vivid paintings, pottery, and jewelry at the Heard Museum, a Smithsonian affiliate that houses one of the country's preeminent collections of American Indian art. Afterwards, savor Mexican specialties amidst a riot of murals at Barrio Cafe and sip creative cocktails in historic splendor at Bitter & Twisted.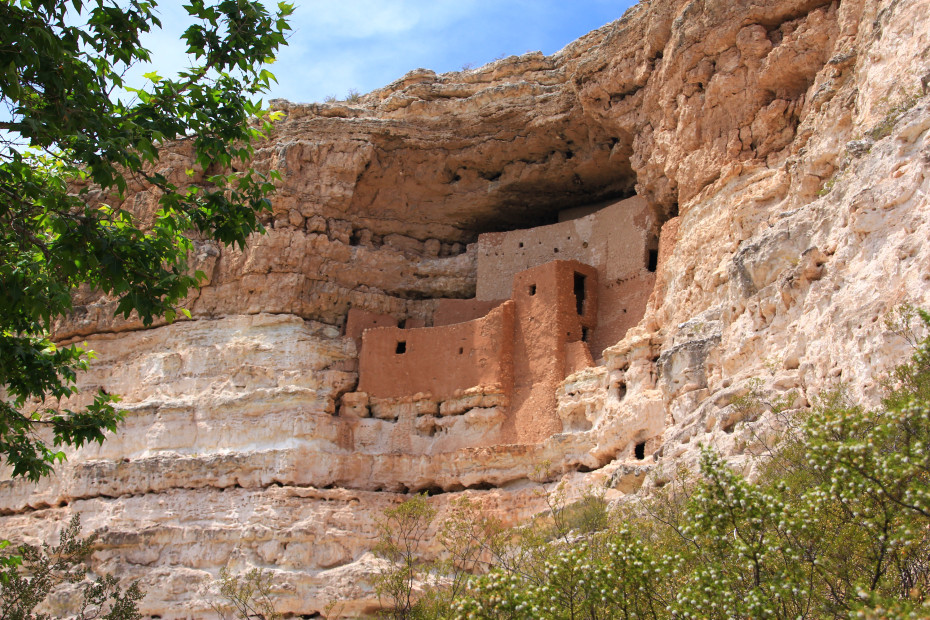 Verde Valley
If you have limited time in Arizona, prioritize two must-see destinations: the Grand Canyon and Sedona (featured below). If you're taking a longer trip, consider detouring along the way to Verde Valley—an intoxicating cluster of towns where a 19th-century Wild West mining boom has given way to a wining and dining boom. 
Bounce between art galleries and tasting rooms in charming Old Town Cottonwood and rickety, mountaintop Jerome. Kayak the Verde River to Alcantara Vineyard with Verde Adventures. And at Page Springs Cellars, sip a flight of whites or reds while overlooking tree-canopied Oak Creek, then cool your toes in the water. To delve into the area's ancient history, wander through thousand-year-old pueblo ruins at Tuzigoot National Monument and stand transfixed beneath Montezuma Castle National Monument, a dramatic dwelling carved into a cliff.
Sedona
Possibly one of the country's most gorgeous cities, Sedona casts a spell over visitors with its ravishing rust-hued mountains, unique spiritual vibe, ample outdoor activities, and luxurious indulgences.
Greet the dawn with Aumbase Sedona's Rise and Shine Yoga session atop Airport Mesa, one of Sedona's famed vortexes—sites that supposedly emit powerful energy from the Earth. Views unfold all around this plateau perched in the center of the city, and shutterflies flock here at sunset to watch the red rocks blaze purple and paprika.
Each morning at Red Rock State Park, you can saunter along scenic trails on a guided walk as naturalists regale you with facts about the area's geology, wildlife, plants, and archaeology. For an adrenaline rush with jaw-dropping scenery, choose your own adventure: Local companies offer Jeep tours, mountain bike rentals, helicopter rides, and hot air ballooning. Gallery hop and shop for treasures in Tlaquepaque, a sycamore-shaded mercado fashioned after a Mexican village. Unwind amidst alfresco ambience on the flower-filled patio at organic eatery ChocolaTree, or on the banks of Oak Creek at L'Auberge de Sedona's Cress restaurant.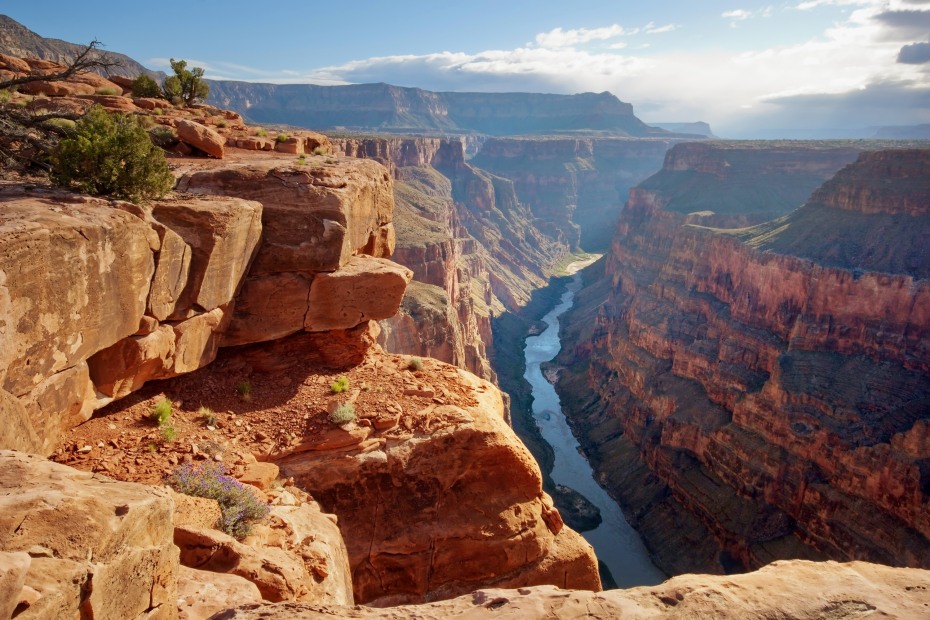 Grand Canyon
No matter how many photos you've seen, you'll be awestruck by the Grand Canyon, where millions of years of erosion have revealed a kaleidoscope of colorful strata carved into enormous amphitheaters and rippling ridges. At the popular South Rim, you can amble for miles along the paved Rim Trail, popping into the geology museum, peering through telescopes, and watching condors ride the wind. As you walk farther, the crowds diminish, but the views remain spectacular.
To cover more ground, rent a cruiser or e-bike (plus kids bikes and trailer attachments for the bambinos) at Bright Angel Bicycles & Café at Mather Point and pedal vehicle-free Hermit Road to scenic lookouts and historic sites. For an intimate look at the rock layers, foliage, and wildlife, venture into the canyon on Bright Angel Trail. This switchback path offers several turnaround points, so you can make the hike as leisurely or thigh-burning as you like. In the evening, dine at the historic El Tovar Hotel, and if you're lucky, you'll emerge to find mule deer nibbling on the lawn.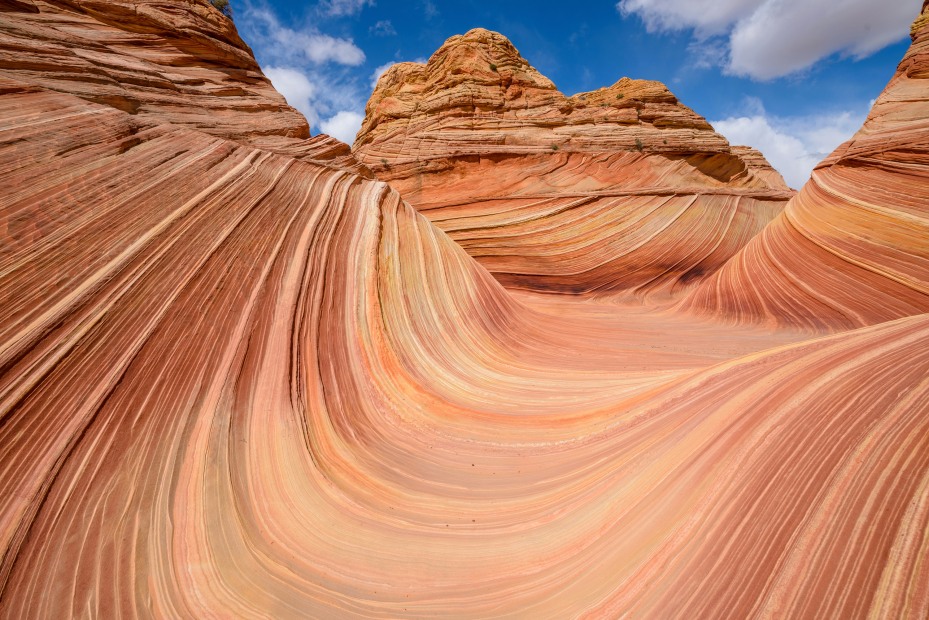 Vermilion Cliffs Area
About a two-and-a-half-hour drive northeast from the Grand Canyon, the landscape rises to form the amber-hued Vermilion Cliffs. Here, clustered around the city of Page, you'll find a handful of sites that have deservedly become Instagram darlings.
Stop for a sensational photo op at Horseshoe Bend, where the Colorado River lassos around a towering escarpment. Book a guided tour to Antelope Canyon, a cocoon-like slot in the earth where water has sluiced scallops and corkscrew shapes into the terracotta-hued sandstone. At midday, photographers clamor to capture shafts of sunlight piercing the ground and setting the walls aglow. In the Vermilion Cliffs National Monument, reserve a permit in advance to visit The Wave, where orange- and ivory-striped stone unfolds in psychedelic swirl patterns. On Lake Powell, take a boat tour to Rainbow Bridge, a 290-foot-tall rock arch that soars over the water.
Monument Valley
In remote Northeastern Arizona, you'll encounter a landscape that simultaneously seems as otherworldly as Mars yet utterly familiar thanks to countless Westerns and an Indiana Jones movie. You can drive the park's 17-mile loop to marvel at towering buttes and monoliths like the iconic Mittens. But the best way to immerse yourself in this tribal park on the Navajo Nation is to book a tour with a Navajo operator, such as Monument Valley Safari. Your Diné (Navajo) guide will shed light on Navajo culture, history and spirituality while you bump along in a Jeep to sections of the park accessible only with a tour. Kick back at The View Hotel, a Navajo-owned business where every room overlooks epic vistas.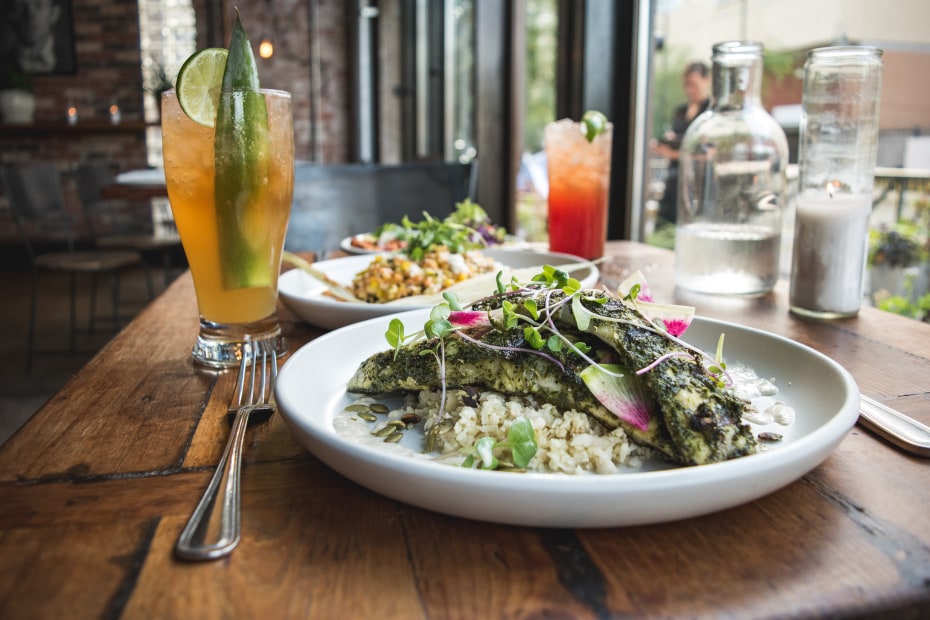 Tucson
Just an hour and a half south of Phoenix, the so-called "Old Pueblo" wins over many travelers' hearts with its laid-back vibe, rich Hispanic and Native heritage, saguaro-striped landscapes, and fabulous Mexican fare. Introduce yourself to this UNESCO City of Gastronomy and Gold-Level Bicycle-Friendly City on a ride with Tucson Bike Tours. Pedal through pastel-painted barrios, past technicolor murals, or to a string of taco shops. At lunch, lounge in the courtyard of the Mercado San Agustin, noshing on street tacos from Seis. Come evening, soak up the street life on the patio at Penca, indulging in mezcal and creative Mexican specialties.
See why the Sonoran Desert is the world's most biodiverse desert at the Arizona Sonora Desert Museum, where you can glimpse elusive critters such as coyotes, bobcats, javelinas, and a mountain lion. October through April, don't miss the Raptor Free Flight show, when red-tailed hawks, Great horned owls, and other birds of prey flap and rocket directly over your head. At sunset, ramble in Saguaro National Park, peering at ancient petroglyphs and basking in the yellow glow of the backlit cactuses.