Wind your way up Cleopatra Hill to reach tiny Jerome (pop. 450), declared a ghost town after the last copper mine closed in 1953. Hippies, bikers, and creatives of all stripes slowly came to join the 50 stalwart souls who stayed behind. Today Jerome is chock-a-block with colorful craft shops, galleries, wineries, and restaurants tucked into Old West-era buildings with sweeping vistas of the Verde Valley below.
Nellie Bly Kaleidoscopes
You'll delight in the light-and-mirrors magic of the world's premier kaleidoscope shop, showcasing the work of artists from as far away as Australia, Israel, and Japan. The variety is dazzling, from a tiny $6 model that dangles from a necklace to an intricate steampunk-themed creation costing thousands of dollars. It's easy to spend hours at this friendly emporium, where kids are encouraged to play with the wares.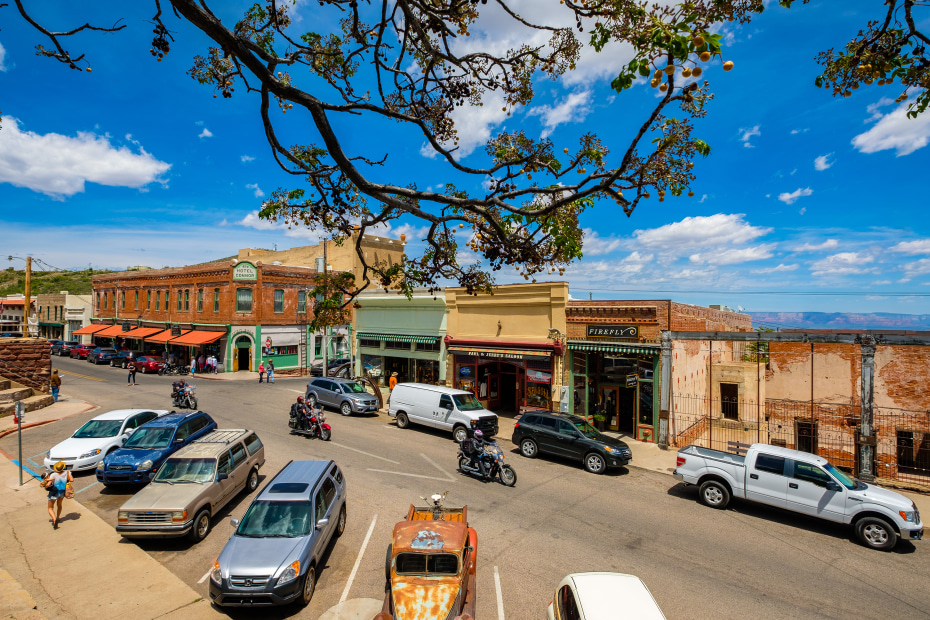 The Clinkscale Restaurant
Housed in a historic building that's stood since 1899, the Clinkscale brings new life into the space. While you can't go wrong with brunch or lunch here, a decadent dinner is not to be missed. From pan-seared diver scallops on cilantro-lime couscous to thin-cut pork chops with marsala wine mushrooms and orecchiette pasta, the menu is packed with flavor and delightful combinations. Just be sure to leave room for the warm, pillowy beignets served with vanilla bean custard and chocolate ganache.
Jerome State Historic Park and Audrey Shaft Headframe Park
Explore Jerome's fascinating past at the sprawling mansion built in 1916 for "Rawhide Jimmy" Douglas, owner of the United Verde Extension copper mining company. Members of his family included a grave-robbing patriarch. Peer into the narrow 1,900-foot-deep Audrey mine shaft, just down the road, to see how the men who contributed to the mansion's upkeep descended into their underground workplace.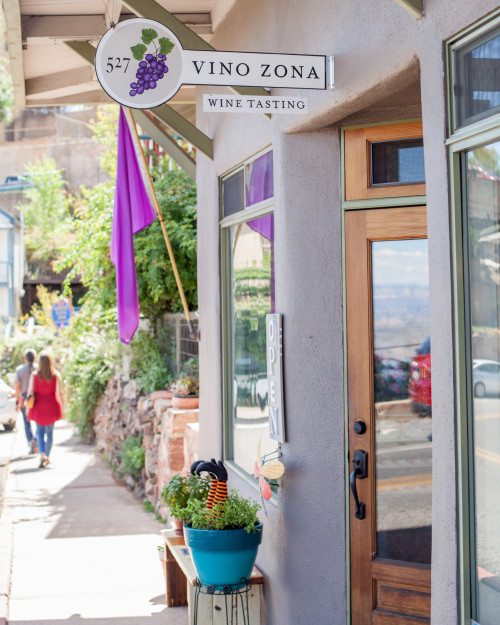 Vino Zona
For an excellent introduction to Arizona's burgeoning wine industry, especially the lesser-known varietals, settle into a cushy chair in this homey tasting room that's a little off the main tourist route. It's quintessential Jerome: A friendly place to kick back and chat about grapes while sipping the wares of small batch wineries, plus the proprietors are ultra-knowledgeable without being snooty. The whimsical artwork, including a bar made from a motorcycle, is fun to ogle too.
Jerome Artists' Cooperative Gallery
Hosting some of the top local talent, the rooms of the former Hotel Jerome (opened 1917) are the perfect place to find unique cards and gifts, and to discover the work of up-and-coming artists. There's something for every taste, from bold fiber art clothing and delicately glazed pottery to traditional oil paintings and classic sculpture. The gallery is one of the stops on the popular Art Walk, held the first Saturday of every month from 5 to 8 p.m.