If the idea of a weekend in wine country brings to mind only California's Napa or Oregon's Willamette Valley, think again. Alternative getaways—with great wine, yes, but also outstanding places to eat, play, and shop—are blooming around the West. Pluck your favorite from this tour of the best.
Southeast Portland
Division Winemaking Company in southeast Portland, makes a playful statement: "We're city folk and proud of it."  In true Portland fashion, cowinemakers Kate Norris and Thomas Monroe lift up lesser-known varietals and craft approachable wines with the (often organic or biodynamic) harvests of Oregon and Washington vineyards.
That's no surprise. Portland vintners at nearly a dozen wineries get their hands on truly great grapes: chardonnay and pinot noir from the Willamette Valley, cabernet franc and syrah from the Applegate Valley in southern Oregon. "For most of us, a trip to the wine country is not an everyday thing," says Norris. "Here you can visit anytime, and you don't need a designated driver—you can take the light-rail or call a car service."
At Renata, a neighborhood pizza and pasta spot, diners pair crisp pinot gris from Portland's Teutonic Wine Company with local cheeses. (Teutonic's new tasting room offers handcrafted wines alongside Scandinavian-style delicacies.) And at the wine bar of the Southeast Wine Collective, a winery incubator opened by Norris and her partner, you can sample any of three dozen wines made on-site while enjoying dishes such as a kale-and-beet salad or Moroccan lamb meatballs with parsley, mint, and almonds.
Nearby attractions broaden the neighborhood's appeal. At the Oregon Rail Heritage Foundation, gawk at locomotive No. 700, a 440-ton steam engine that plied the Columbia River Gorge. At the Oregon Museum of Science and Industry, a short walk away, it's worth the $7.50 fee to descend into the USS Blueback, a submarine launched in 1959 and retired in 1990. Or you can stroll the Eastbank Esplanade beneath four bridges across the Willamette River.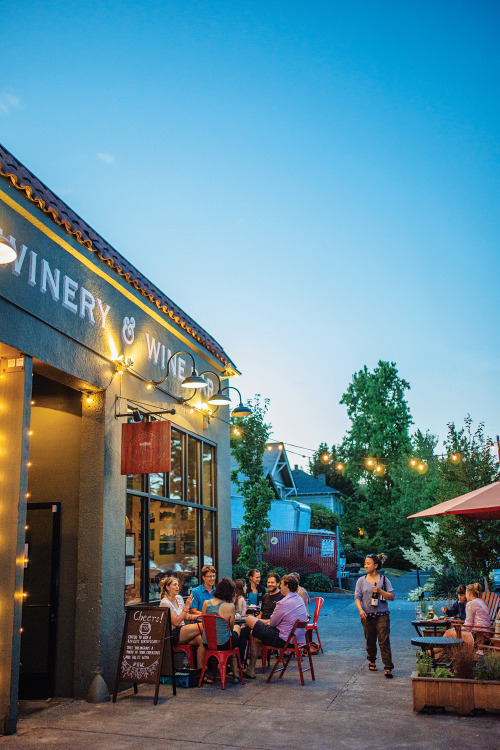 Verde Valley, Arizona
Nineteen miles south of Sedona (and 100 miles east of Phoenix), Northern Arizona's Verde Valley Wine Trail was established in 2009 amongst the mountain towns of Cottonwood, Cornville, Jerome, and Clarkdale. Scored with creeks and rivers throughout the mesas, buttes, and volcanic soils of the Black Hills mountain range, the Verde Valley sits above the desert heat and below the cold air of the higher peaks, making it a surprisingly temperate region for about 100 different grape varieties. Keep an eye out for unusual whites like malvasia bianca, spicy reds like tannat and aglianico, and Rhone-style blends of grenache, syrah, and mourvèdre.  
From Sedona, the first wineries crop up at the northern end of Cornville. Set in an elaborate log cabin surrounded by seven acres of vineyards, all of DA Ranch's wines—such as seyval blanc, generally a cool-climate white, and syrah—are made from its own estate-grown fruit (reservations are encouraged). Named for a native pig-like animal commonly called a collared peccary, Javelina Leap offers house-made sangria and barrel-room tours, in addition to tastings of its single-vineyard vintages and red blends sourced from around Arizona. At Page Springs Cellars, you can sip Rhône-style varietals like grenache, cinsault, and roussanne until 9 p.m. on weekends. For lunch or dinner, head to the bistro Up the Creek for hearty, locally sourced steakhouse fare in a casually romantic dining room strung with fairy-lit grapevines.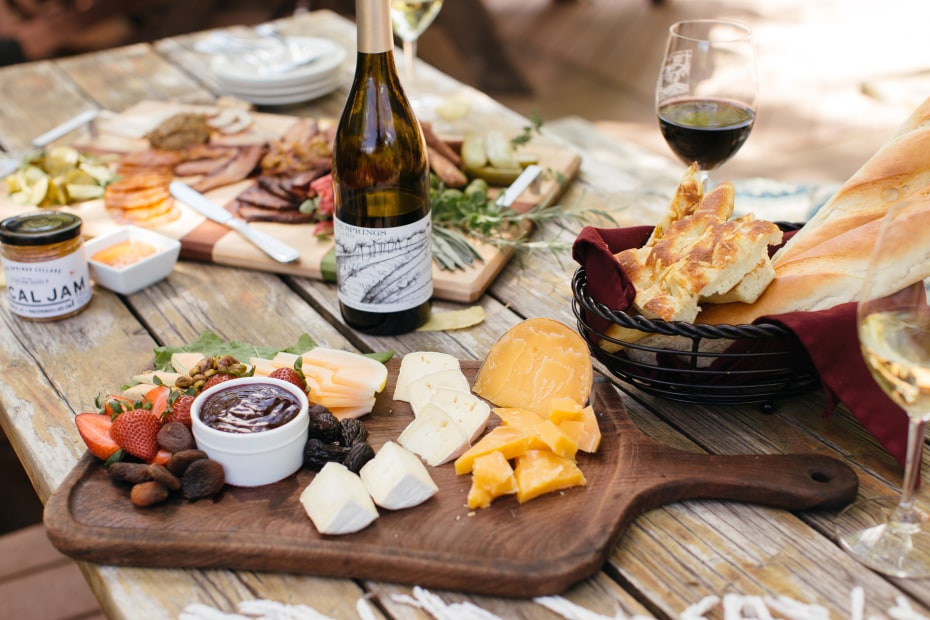 The town of Cottonwood is home to the largest concentration of the valley's wineries. At 87-acre Alcantara, you'll find everything from zinfandel and sangiovese to sauvignon blanc and late-harvest riesling sourced from the winery's vineyards, as well as a small array of simple snack plates. The single-vineyard whites and red blends at Arizona Stronghold are served in a funky downtown tasting room with red walls and an elevated bar menu of skewers and tapas.  
Set in a former car dealership and featuring eye-catching labels, Burning Tree Cellars will appeal to fans of single-vineyard chardonnay, mourvèdre, cabernet sauvignon, and local art. Carlson Creek sources its 13 varietals—including muscat, malvasia bianca, and malbec—from its enormous 240-acre estate vineyard, and serves them (as well as $10 cheese-and-charcuterie plates) at an unhurried pace in their downtown tasting room. 
Owned by musician Maynard James Keenan (frontman for the band Tool), Merkin Vineyards Tasting Room and Osteria offers an all-local experience, from its estate-sourced wines—including Sinola Orancia, an "orange" malvasia bianca which was fermented on its white-grape skins for 10 days in stainless steel—to its full kitchen serving seasonal lunch and dinner menus that feature produce grown by Keenan's dad.  
Clarkdale is home to the Southwest Wine Center of Yavapai College, which offers winemaking degrees and a tasting room where you can sample students' efforts from noon to 6 p.m., Thursday through Sunday. Run by two husband-and-wife teams with a combined 30 years' experience in Arizona wine production, Chateau Tumbleweed offers single-vineyard reds such as sangiovese and whites like vermentino, as well as a complex rosé of six varietals, and Spanish and Rhône-style blends, all with quirky, illustrative labels. 
The former copper-mining town of Jerome is now the funkiest spot on the Verde Valley Wine Trail. Here you'll find Four Eight Wineworks, a collective of eight local micro-wineries who share wine production and tasting room space, including sister wineries Bodega Pierce, locally lauded for its tropical-note sauvignon blanc, and Saeculum Cellars. When hunger strikes, head up to the Asylum Restaurant, a 19th-century miners' hospital turned hilltop hotel, where you can indulge in achiote-spiced pork tenderloin, butternut squash soup, and decadent chocolate cake while scoping out the Verde Valley from on high. 
Southern Oregon
For travelers with a taste for the good life, southern Oregon is a clear draw. Ashland's Oregon Shakespeare Festival sells 400,000 tickets a year for modern classics, world premieres, and the Bard's works. At Crater Lake National Park, an hour and a half away, more than half a million people visit annually to gaze in wonder at the country's deepest lake. Some linger to fish or raft the Rogue River.
With so much to do in the area, it would be easy to forget this is wine country. The hilly terrain of the Applegate, Rogue, and Umpqua Valleys—cool here, warm there—has let vintners succeed with chardonnay, pinot, and zinfandel. But the grapes now winning special applause are red tempranillo and white albariño, both natives of Spain.
"Tempranillo grows here in a climate and a soil that lets it taste like the tempranillos in Spain," says Earl Jones, founding winemaker at Abacela, off Interstate 5 near the popular Wildlife Safari south of Roseburg. "It's a delightful wine that goes well with spicy and boldly flavored dishes." As for his straw-gold albariño, "Someone told me it pairs well with a book on a deck on a hot summer day," Jones says. "To me, its aromatics of citrus, apple, and pear make it perfect with seafood. Chef Mario Batali called it killer."
South on I-5, in Medford, the tasting room of RoxyAnn Winery offers another rich tempranillo made from estate-grown grapes. You can also try wine and cheese at Wooldridge Creek Winery and CrushPad Creamery on the Applegate Valley Wine Trail—a short drive off State Route 238 between Grants Pass and Jacksonville. At Jacksonville Inn Dining House, visitors headed for the Britt Music & Arts Festival can pick up gourmet picnic fare.
Back in Ashland, playgoers forget the torments of Prince Hamlet and King Richard II with massages, herbal wraps, and botanical facials at classy Waterstone Spa. Not your thing? A wild-and-scenic brand of hydrotherapy relieves any stress during half-day Rogue Wilderness Adventures raft trips out of Morrison's Rogue River Lodge near Grants Pass.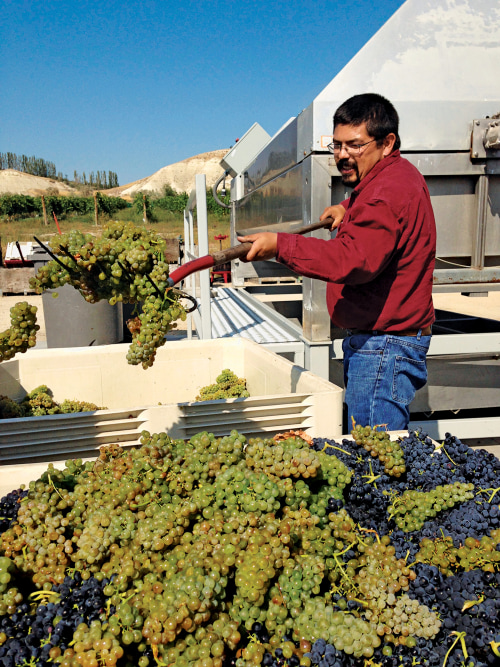 Snake River, Idaho
To explore Idaho's crucible of winemaking, spend a day along the Sunnyslope Wine Trail, a scattering of 15 wineries off Interstate 84 west of Boise. In the 1970s, the renowned Symms family launched Ste. Chapelle, now the state's largest winery. Atop Winery Hill south of Caldwell, you can sip smooth whites and reds while gazing out over the Snake River Valley from Ste. Chapelle's luxurious tasting room.
"Riesling and chardonnay got planted first," says Martin Fujishin, a busy winemaker. "In the late 1970s people figured out we could raise red wine grapes: cabernet, then barbera, sangiovese, and other Italian varieties. Syrah was a revelation. And I love what we're now doing with tempranillo, a lighter red." Stop by Fujishin Family Cellars, located in a former packing shed across from the Symms' seminal vineyard, to sample six of the 14 open bottles on hand. Or pick your favorites at Bitner Vineyards, Hat Ranch Winery, Hells Canyon Winery, Huston Vineyards, Koenig Distillery and Winery, or others along the trail.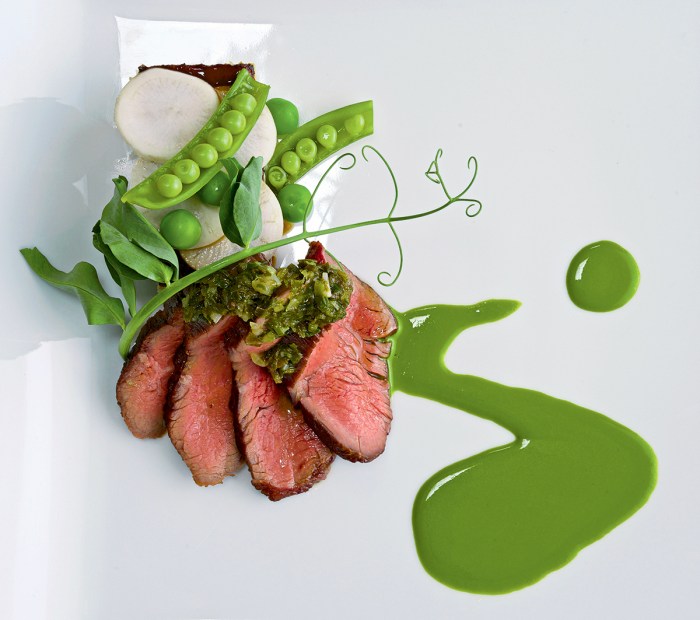 Vintners like to eat at the Orchard House on Sunny Slope Road in Caldwell, where Idaho bottles fill the entire wine list and diners tuck into 12-ounce rib eyes and generous green salads topped with seared wild Alaskan salmon. For more adventurous fare—braised lamb shank, say, or eggplant napoleon—drive to Brick 29 Bistro in Nampa, 13 miles away.
Or head back to Boise, the region's undisputed cultural capital. Stroll the lush Boise River Greenbelt, catch a ceramics exhibit at the Boise Art Museum, or pay homage to regional history at the Basque Museum & Cultural Center. The next day? Keep your palate in tune at Cinder winery's sleek tasting room in a remodeled, barrel-filled warehouse on East 44th Street.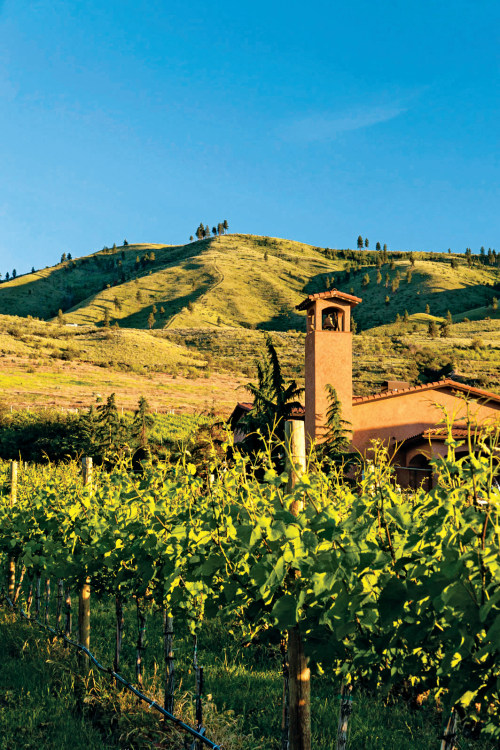 Lake Chelan, Washington
Wineries in this corner of Washington, east of the Cascade Range about three hours from Seattle, offer the usual wine-country perks, such as posh digs among manicured vines and expert staff pouring delicious vintages. But what sets it apart from many other American Viticultural Areas (or AVAs, appellations of origin that are often listed on U.S. wine labels), is 50-mile-long Lake Chelan, whose deep waters lend a wine-friendly "lake effect"—cooling high temperatures throughout the growing season and re-radiating summer heat during the winter to protect from frost.
Steve Kludt, founder of Lake Chelan Winery, converted his apple orchard to a vineyard in 1998. "Our first wine from our own vines was a pinot noir," he says. "It's a really great grape for this valley," where air currents off the water cool the vines in summer and warm them in winter. Now Kludt and his family offer eight reds and 11 whites. More than 30 vintners have joined them near the lake's south end. Chardonnay, pinot noir, and syrah are especially at home here, but at least 20 other varieties keep them company in addition to the local cider at Lake Chelan Winery's Washington Gold Cider taphouse.
You'll find lots of spots to pair the wines with food. At Sorrento's Ristorante in Chelan, beneath Tsillan Cellars' Tuscan-style bell tower, sip estate syrah while you lunch on a flatbread pizza with garlic oil, fresh basil, and heirloom tomatoes. The Kludts serve outdoor barbecue dinners—portabello mushrooms, chicken, ribs, sausage—at their winery from May through October. At the Winemaker's Grill at Wapato Point Cellars in Manson, a glass of pinot grigio can accompany orecchiette pasta tossed in a mushroom cream sauce.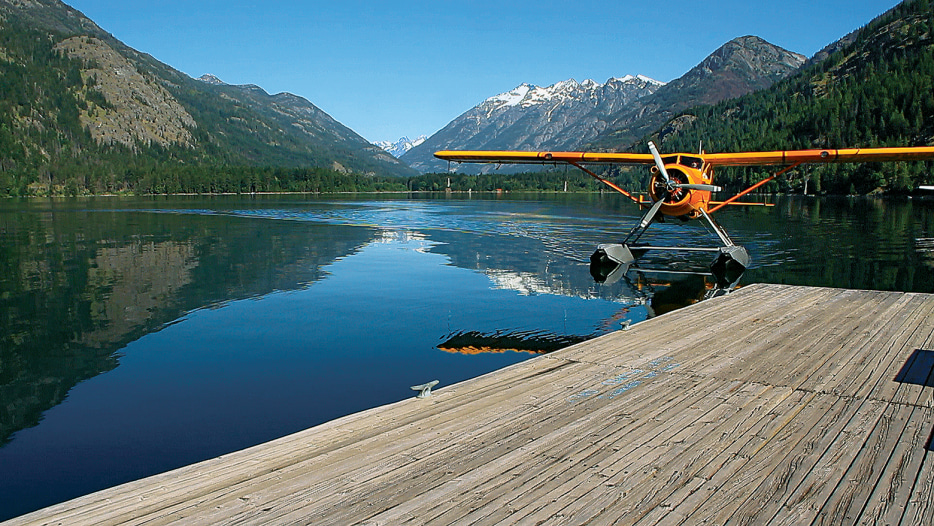 The folks at Tunnel Hill Winery, housed in a tidy stone building in Chelan, invite tasting room visitors to picnic on the terrace after a trip to the adjacent Sunshine Farm Market for locally made breads, cheeses, and meats.
When the shining lake beckons, book a tour on the Lady of the Lake II, a 285-passenger ship out of Chelan. In summer, it makes daylong trips to and from Stehekin, a rustic village at the lake's north end, where you can rent a bike, then pedal off to grab a huge cinnamon roll at the Stehekin Pastry Company. Alternatively, Chelan Seaplanes' flightseeing trips* let you zoom for 20 minutes over the lake and valley or soar for one breathtaking hour above the glaciers of North Cascades National Park, northwest of the lake (*currently on hold until 2020).
Oakland, California
On the waterfront in Oakland, visitors who return to shore from the USS Potomac, FDR's "floating White House," get a quick hint they're in a hot spot. There, in Jack London Square at the lip of San Francisco Bay, stands the upscale tasting room of Rosenblum Cellars, maker of two dozen zinfandels. Whether you step off the 165-foot yacht after a 45-minute dockside tour, disembark from the San Francisco ferry, or drive from anywhere, within a few blocks of Rosenblum you can enjoy a cappuccino at Blue Bottle Coffee, a bag of salted caramels at the French-style confiserie Miette, and the nine other wineries of the Oakland Urban Wine Trail.
"When we moved to this neighborhood 12 years ago there wasn't a whole lot going on," says Anne Dashe, cofounder of Dashe Cellars (which recently relocated to Alameda, California), a respected producer of Sonoma County zinfandels. "Now, with all the wineries and restaurants and shopping, it's a vibrant community."
At Urban Legend, the most intriguing bottle is an inky, blackberry-scented teroldego, made from grapes native to Italy, north of the Trentino region. Back near Broadway is Encuentro, a meat-free restaurant, also on the trail. In the same neighborhood you'll find Minimo, an artistically spare but genial wine shop.
Two miles inland, rented sailboats, canoes, and pedal boats ply the gentle waters of 155-acre Lake Merritt as walkers ramble on a lakeside path. En route, you'll pass the sprawling Oakland Museum of California, where displays range from art to science. Need a bite? Grab a fried chicken plate or a falafel at Shakewell.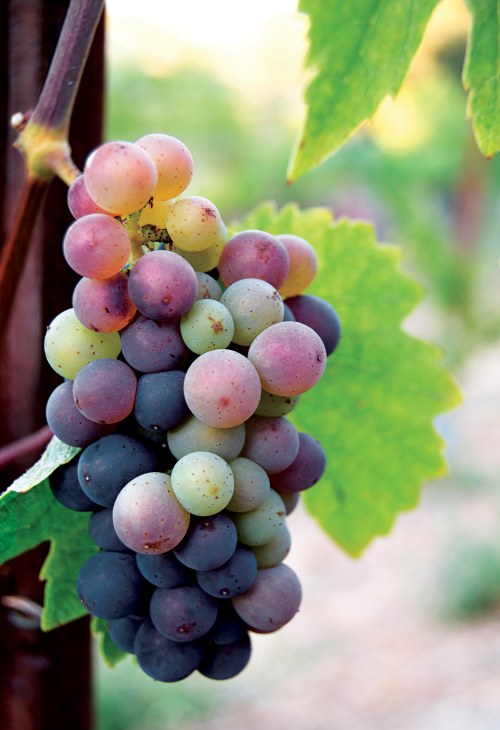 Santa Cruz, California
Just 90 minutes south of San Francisco, hotdogging surfers, sunbathing sea lions, and lolling sea otters put on an irresistible show along a winding seaside street in Santa Cruz. An unhurried tour on West Cliff Drive can lead to a sweet pocket beach in Natural Bridges State Beach—great for sand-castle building—or to an industrial-chic area where artisans work gourmet magic.
"You can park once and walk to nine tasting rooms," says Jeff Emery, proprietor and winemaker of Santa Cruz Mountain Vineyard, a low-key winery set in a former vegetable-packing plant. "Pinot noir is the top grape of the mountains' west slope," Emery says. "It expresses the character of the place—redwoods, oaks, and bay trees—with savory flavors such as spice, mushroom, earth, forest floor."
Amid a clutch of wineries dubbed Surf City Vintners, you'll find Kelly's French Bakery, where patrons grab loaves of sourdough or settle on a shady patio for melted Gruyère sandwiches. A cork's throw away sits El Salchichero, a butcher shop peddling as many as 100 types of salami and other meats, including Spanish-style chorizo. Visiting on Saturday? Check out the Westside Farmers' Market for breakfast burritos, live music, and sips of deep, berrylike zinfandel from Santa Cruz's popular Condor's Hope winery. Then detour to the nearby Seymour Marine Discovery Center to ogle the skeleton of an 87-footlong blue whale or head into the mountains on the Corralitos Wine Trail.
Come dinnertime, join the throng at Bantam waiting patiently for chefs to pull thin-crust pizzas from a wood-burning oven. Or venture to Soif, a downtown wine bar offering cheese plates and substantial fare such as grilled pork tenderloin, or to La Posta—Soif 's sister eatery in the Seabright neighborhood—for hearty pastas and soulful sides.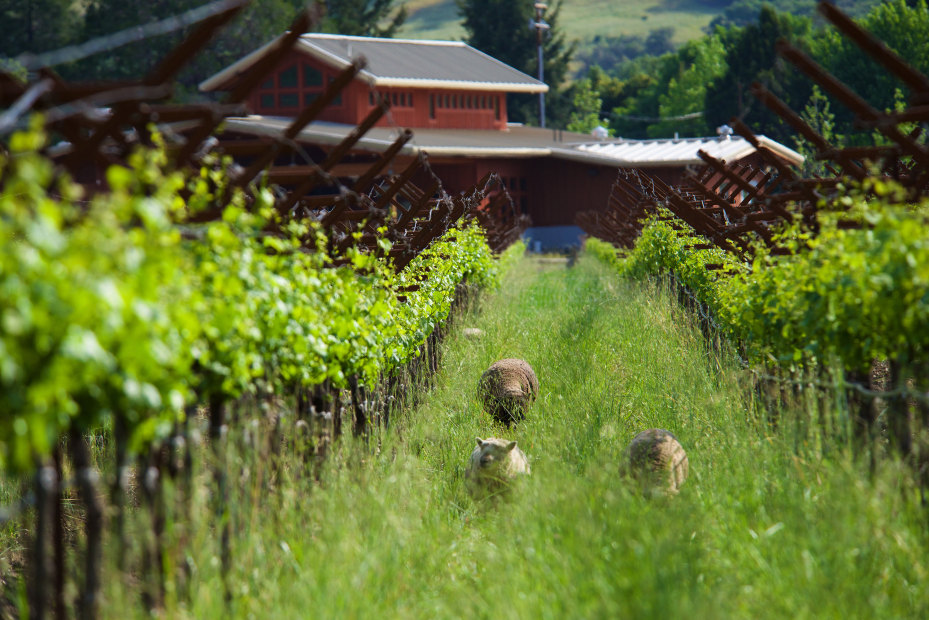 Anderson Valley, California
Roughly two hours north of San Francisco, Mendocino County's laid-back Anderson Valley unfurls along winding Highway 128, studded with golden hills, shaded creeks, rustic farmhouses, and redwood trees. Originally a frontier opportunity for mid-19th-century land grabbers, this still-rugged area was declared an AVA way back in 1983, and is now known for spicy pinot noir, lychee-scented gewürztraminer, crisp riesling, and sparkling wines. 
Heading south to north, the Anderson Valley's first town is friendly Boonville, which these days is less in the middle of nowhere than its name suggests. Founded in 1862 and home to the Mendocino County Fairgrounds, it retains its Old West charm with clapboard storefronts, wooden churches, and neighbors hanging out together in front of the Boonville General Store and Mosswood Market. The latter makes excellent paninis—such as the lemon artichoke and the roasted-veggie Mediterranean—using house-made rosemary focaccia bread. Pair your lunch with a tasting of the vibrant pinots, rieslings, chardonnay, and more at Bee Hunter Wine, a few doors away in the 1926 Live Oak Building.
If you prefer to dine with a vineyard view, head to Pennyroyal Farm, a winery and creamery offering patio seating and gorgeously styled boards of its own cheese and charcuterie. Each sheep and goat here has a name and is featured on baseball-style playing cards available for purchase in the bright, farm-chic tasting room, which pours the winery's delicious sauvignon blanc, pinot noir, and rosé. Consider booking a $20 per-person farm tour in advance. 
About 5 miles up Highway 128, the sprawling town of Philo is the heart of Anderson Valley wine country. In addition to enjoying the wood-fired pizzas and salads of locally sourced produce at  Stone & Embers, you could spend an entire day tasting within The Madrones, a commercial collective featuring Drew Family Cellars, acclaimed for its stellar syrah; the pinot- and chardonnay-focused tasting room for Napa's famed Long Meadow Ranch; and Smith Story Wine Cellars, known as much for its sauvignon blanc, pinots, and Sonoma Mountain cabernet sauvignon as for its 80-pound, bow-tied goldendoodle, Lord Sandwich, who often holds court here.
A mile farther north on Highway 28 is Toulouse Vineyards, named for a Provençal goose and featuring a wraparound porch with gorgeous valley views, as well as pinot noir, pinot gris, and petite sirah. Two miles on, neighboring wineries Navarro Vineyards and Greenwood Ridge, both of which precede the area's AVA designation, make their own delightful pairing. The former is renowned for its gewürztraminer, pinots, chardonnay, and flock of babydoll sheep, and the latter for its late harvest riesling, pinot noir, and domed tasting room hewn from a single redwood log. Another couple of miles north and perched on a blissful hilltop, Handley Cellars was founded by the now-retired Milla Handley, the area's first female winemaker, and is now run by her daughter and son-in-law. Sink into a cozy couch on the flower-lined patio to enjoy their zingy riesling and Bordeaux-style Ranch House Red. 
Be sure to toast your Anderson Valley visit with some of the best sparkling wines in the area, all made from Mendocino County pinot noir and chardonnay, and most south of $30 a bottle. Set in a small Craftsman house with a cozy front porch and a cottage garden, Scharffenberger makes food-friendly brut and rosé sparklers, while nearby Roederer Estate, owned by France's Champagne Louis Roederer, makes brut, rosé, and multi-vintage sparkling wines entirely from its own estate-sourced fruit. On sunny days, bring a blanket and enjoy your tasting (and even a picnic) on Roederer's wide, green lawn, looking over this wide, green valley. 
Still thirsty for wine? Consider a trip to the stunning Central Otago region of New Zealand's South Island, renowned for its pinot noir, sauvignon blanc, and glacial gorges.