Famed for its Shakespeare Festival, Ashland draws 125,000 travelers yearly. But the play's not the only thing in town: Wise visitors will save time for the amazing art, outdoor escapes, shops, and food.
The Ashland Independent Film Festival (early April) is a feast for cinephiles. The festival proffers nearly 100 indie features, documentaries, and shorts screened at the art deco Varsity Theatre and other venues.
The busy nine-month Oregon Shakespeare Festival season goes well beyond the Bard, including classic and contemporary dramas, comedies, and musicals in a trio of theaters. You never know just what will be on the playbill—you might catch Othello, Oklahoma!, or the world premiere of Manahatta. Book a backstage tour, and you could learn about blood jam and wig calls.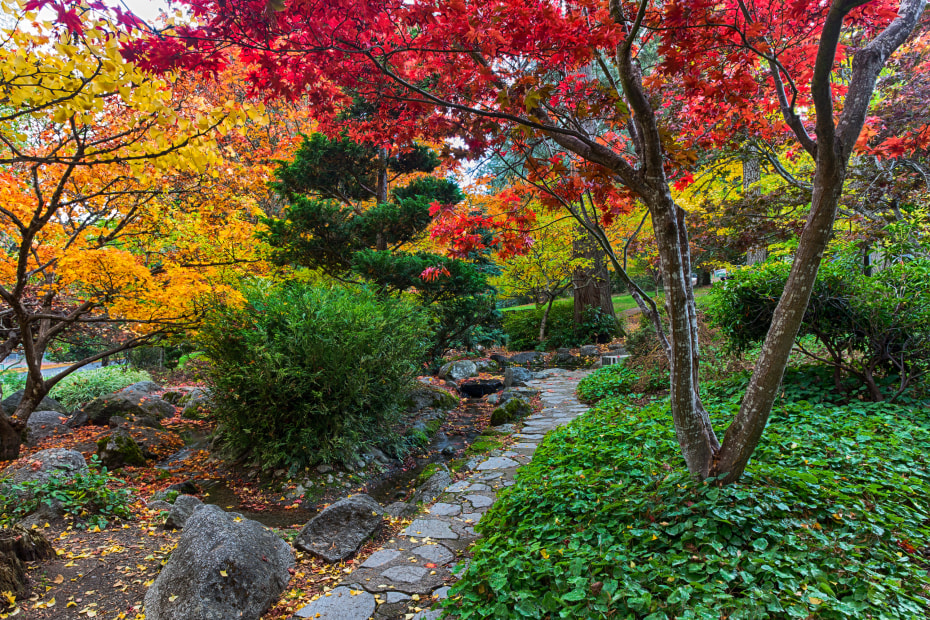 Outdoor Fun
Adventure into the outdoors on the Alice in Wonderland trail system. Nicknamed after the original Alice Trail, which ran through a tunnel of brush near town, the 13 miles of paths honor Lewis Carroll characters. The White Rabbit Trail offers views of the verdant Rogue Valley framed by rumpled golden peaks.
Designed a century ago by a superintendent of San Francisco's Golden Gate Park, the 93-acre Lithia Park boasts a tranquil Japanese garden, duck ponds, and picnic areas amid hundreds of native and ornamental trees and flowering shrubs. Paths follow Ashland Creek as it tumbles beneath arched footbridges toward the historic plaza. 
Oredson-Todd Woods and Siskiyou Mountain Park Trails meander below a shady forest canopy along Clay Creek, which glides over slickrock, then spills in a fern-bedecked waterfall. Turn uphill into the mountain park for big views of the valley. 
In April and May, the Bureau of Land Management and the Nature Conservancy offer guided wildflower hikes amid spectacular floral blooms. Reservations required. Upper and Lower Table Rocks near Central Point.
Ashland's Best Restaurants
Chef-owner Billy Harto bought Thai Pepper in 1992, and he's still bringing the heat, with Thai-Indonesian fusion dishes such as mouth-melting Evil Jungle coconut curry. Post-curry, cool down with a lychee sour on the creekside patio.
The former hole-in-the-wall taco-and-tamale joint moved into larger quarters in 2015, complete with patio seating in warmer weather. Agave's herb-crusted carnitas are served atop freshly made corn tortillas, and margaritas are blended with hand-squeezed lime juice.
Sammich is lunchtime favorite that's short on atmosphere but long on lusciousness offers sandwiches such as wild-caught albacore tuna salad and some of the best pastrami on the West Coast.
Where to Taste Oregon Wine
Head downstairs at the Ashland Wine Cellar to check out more than 70 pinot noir labels, plus hard-to-find Oregon and international wines. Free tastings every Thursday afternoon. 
The grand tasting room at Belle Fiore Estate pours syrah and pinot noir against a backdrop of gorgeous views.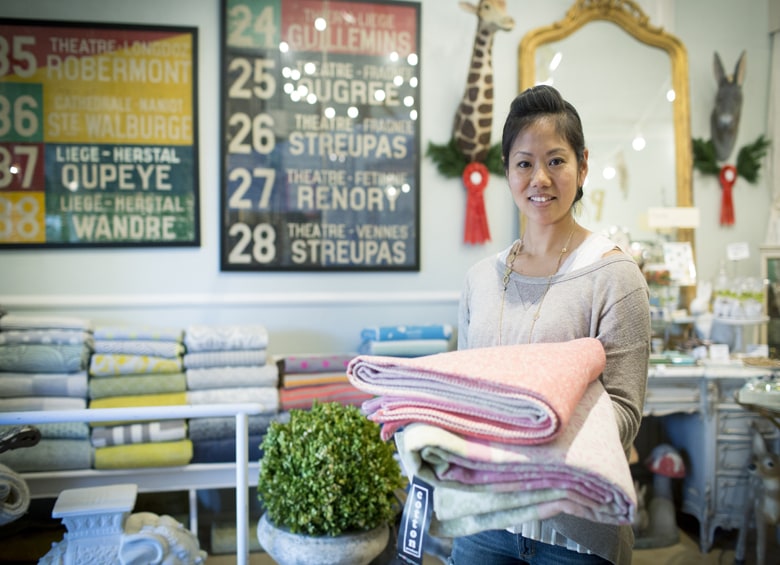 Where to Shop
Photos and drawings by some 80 southern Oregon artists pack the windows and walls at the Ashland Art Center. Explore three floors of galleries and studios, and you might see anything from welded sculptures to paintings inspired by microorganisms.
For 25 years, Jennifer Streit has been collecting vintage props and furnishings from around the globe. See the results at her boutique, Prize, where imported French signs and tea towels share shelf space with fine jewelry and Dutch chalk licorice.
Standouts among the town's art dealers include Hanson Howard Gallery and Ashland Art Works, an artists' collective housed in five cottages overlooking Ashland Creek. Get a complete gallery guide from Ashland Art Works.
Northwest Nature Shop is a prime source of maps, trail guides, and natural history books in addition to toys and bird feeders.