Sights and Events Near Klamath Falls, Oregon
Baldwin Hotel Museum: Built in 1906 and transformed into a modern hotel with electricity and indoor plumbing, the Baldwin today maintains period rooms and a recreated early-20th-century doctor's office, classroom, and grocery store.
Favell Museum: American Indian bronzes, miniature Colt .45s, and a dazzling fire opal arrowhead are just a few of the nearly 100,000 artifacts at this fascinating museum, the legacy of longtime Klamath clothier Gene Favell.
Lake of the Woods: Friday nights mean public outdoor movies at this lakeside resort, where family flicks play on a screen on the side of the general store. Summertime Saturdays include live music and barbecue.
Linkville Playhouse: The Summer Mini-Festival features one-act plays put on by Klamath Basin's oldest community acting troupe.
Fun Outdoor Activities Around Klamath Falls, Oregon
Crater Lake Zipline: Enjoy a guided glide through the pine-scented canopy on Oregon's longest zip line tour—1.5 miles of airy cables, controlled free falls, and sky bridges.
Moore Mountain Trail System: From easy jaunts to strenuous climbs, more than 20 miles of hiking and biking trails wend their way above the southern shore of Upper Klamath Lake, with frequent views of the Link River Canyon, Lake Ewauna, and Mount Scott's volcanic cinder cone. Trailheads are off Cypress Avenue and in Moore Park.
Putnam's Point: This park offers scenic views of Upper Klamath Lake and its marina, as well as a decent chance of spotting western grebes dashing across the water in explosive summer mating rituals.
ROE Outfitters: Launch a canoe or kayak for a lake paddle, explore the freakishly blue Wood River (north of the lake), or bounce through rapids on the Upper Klamath River with local guides. ("ROE" stands for Real Oregon Experience.)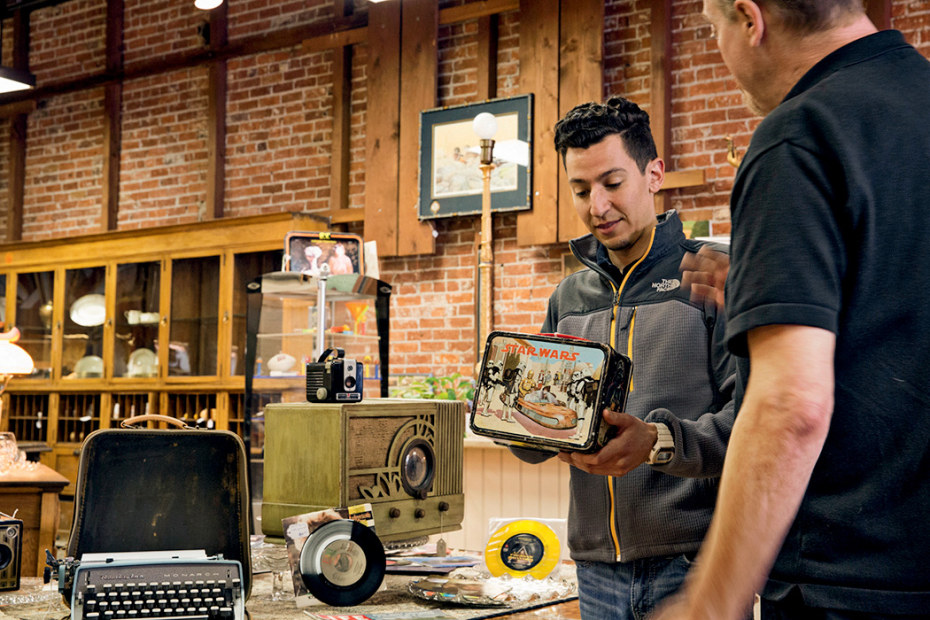 Where to Shop in Klamath Falls, Oregon
Everybody's Vintage: Pick up $5 paperbacks, Dave Brubeck or other greats on vinyl, and retro postcards at this antique and collectible outlet with a friendly owner.
Klamath Falls Farmers Market: Pick up homemade fruit turnovers and tortes, grass- and hay-fed Salers beef, hand-thrown pottery, and more at this bustling market, held Saturdays through mid-October.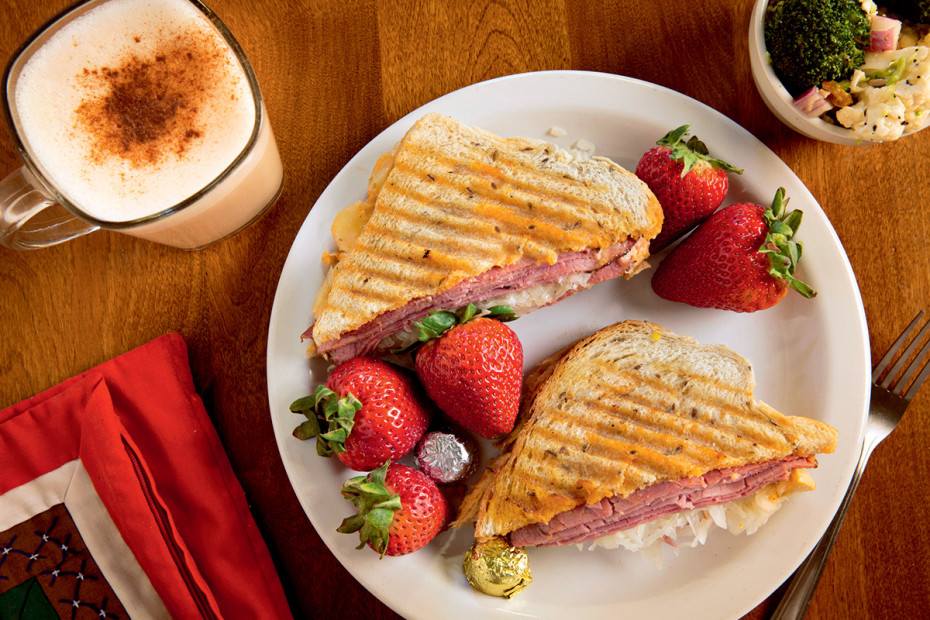 Where to Eat Near Klamath Falls, Oregon
A Leap of Taste: Fair-trade coffee, Mediterranean quinoa salads, and flavorful Reubens are staples in this airy downtown café.
Mia & Pia's Pizzeria & Brewhouse: A lively Italian-run burger joint southeast of downtown features homemade pizza, a great selection of craft beers, and tables large enough for a family reunion.
Portland Street Market: At this surprisingly well-stocked grocery hidden in a residential area, pick up savory breakfast biscuits with sausage gravy or ready-to-eat picnic items such as tri-tip sandwiches, potato or pasta salad, and a reasonably priced bottle of Oregon pinot or craft beer.
Rodeos Pizza & Saladeria: Find gourmet pizzas such as the Brussel Pie (with brussels sprouts, sweet onions, and sun-dried tomatoes) and salads including the Sriracha, a spiced-up Caesar, at this small, checkered-floor eatery.