The word spectacular applies to Oregon's Silver Falls State Park any time of year. Tucked into the Cascade foothills about 25 miles east of Salem, it wows with misty waterfalls, mossy cliffs, and a canyon carved out of 15-million-year-old basalt. But autumn is when things really light up: For a few weeks in late October, Silver Falls' maples turn fiery gold, adding vivid sparkle to all that wonderment.
"You've never been here before?" asks park employee Sarah Gehring. My wife, daughter, and I are standing outside the Silver Falls Lodge and Conference Center, a 37-room complex inside the park boundaries where we have rented a cabin that was built in 1945. It's cool and damp out, but with the fall colors kicking in, we're itching to explore. "Well, then," Gehring says, "waste no time and head over here." She points to a map of the park's South Falls area a few miles to the north.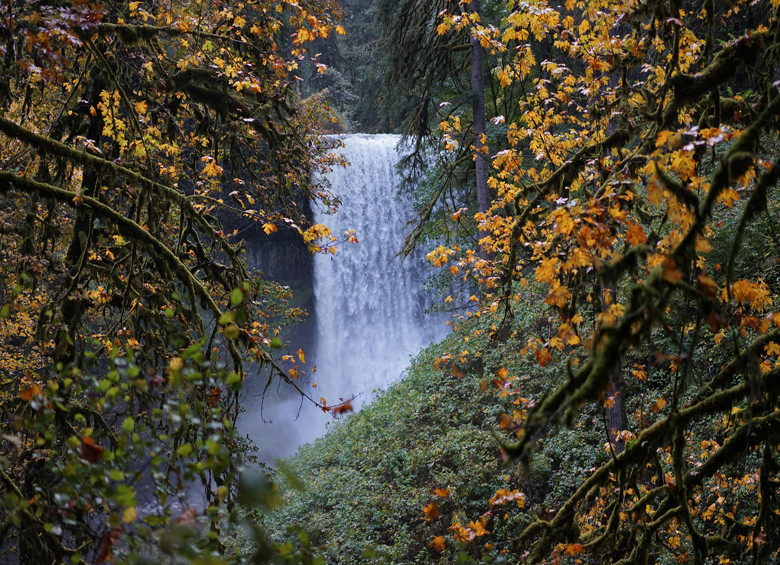 Hiking is by far the best way to take in the autumnal splendor here. Opened in 1933, Silver Falls is Oregon's largest state park, with more than 30 miles of hiking and biking trails carved across its 9,200 acres. The most famous hike follows the 8.5-mile Trail of Ten Falls, a loop that starts in the South Falls area. The route, a network of five separate trails, comes exactly as billed. It provides close-ups of 10 gorgeous waterfalls, including Twin Falls, Drake Falls, North Middle Falls, and 177-foot-tall South Falls, where strapping big-leaf maples pose before a silvery horsetail cascade.
Hiking to all 10 is too much for our 8-year-old, so we opt instead for the one-mile-long Maple Ridge Trail. From there, thanks to the crisscrossing trail network, we can create a loop from two to 10 miles long. We settle on a shortish option that still hits many of the falls.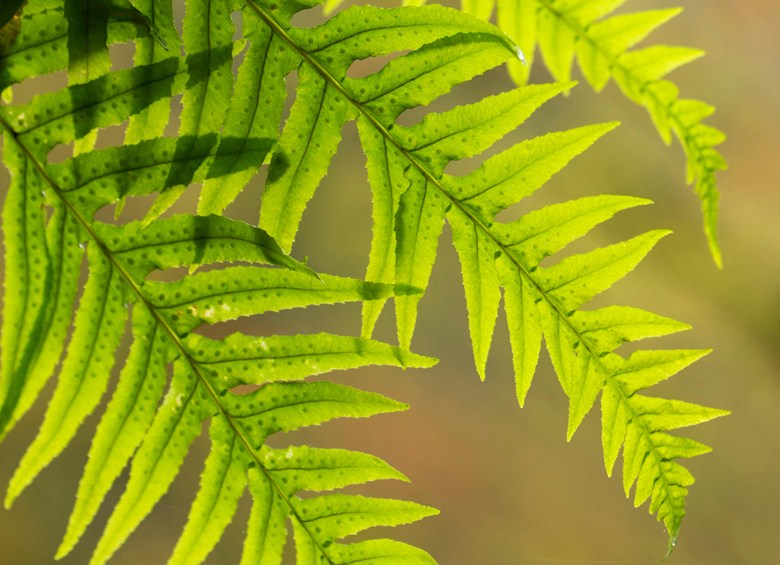 Nothing disappoints. Five-finger ferns spill toward the banks of the Silver Creek's North Fork. Maples splatter the understory like an ode to Jackson Pollock. We nibble crackers before the 178-foot two-stage Double Falls and watch the drizzle sift through the firs. Later we can stop for hot chocolate at the South Falls Cafe and take in the botanical joys of the 80-acre Oregon Garden in nearby Silverton. For now we follow the trail along a concave cliff that works its way behind South Falls. We peer through the watery curtain, dry and happy and full of awe.