Autumn is the perfect time to sneak in a getaway before heavy snow and busy holidays make traveling more difficult. Enjoy the best of the season at these cozy destinations.
1. A Forest Unlike Any Other: Pando Forest, Utah
This Utah forest is more than just another spectacular aspen grove. In the 1990s, forest scientists made a startling announcement about the Pando: What looked like a woodland made up of individual trees—more than 40,000 of them covering over 100 acres—was in fact one massive organism. More specifically, it's a clonal colony that started from a single seed and is now linked by an interconnected root system. (Pando means "I spread" in Latin.) The forest's scientific uniqueness only adds to its visual wow.
2. Stunning Color Show: Sun Valley, Idaho
You can't beat the stunning color show of the aspens changing leaves around Sun Valley. When you're done taking in the natural display while hiking, watch thousands of woolly animals take over Ketchum's Main Street at the annual Trailing of the Sheep Festival. Don't forget to tuck into a sweet treat and a warm beverage while enjoying your fall escape.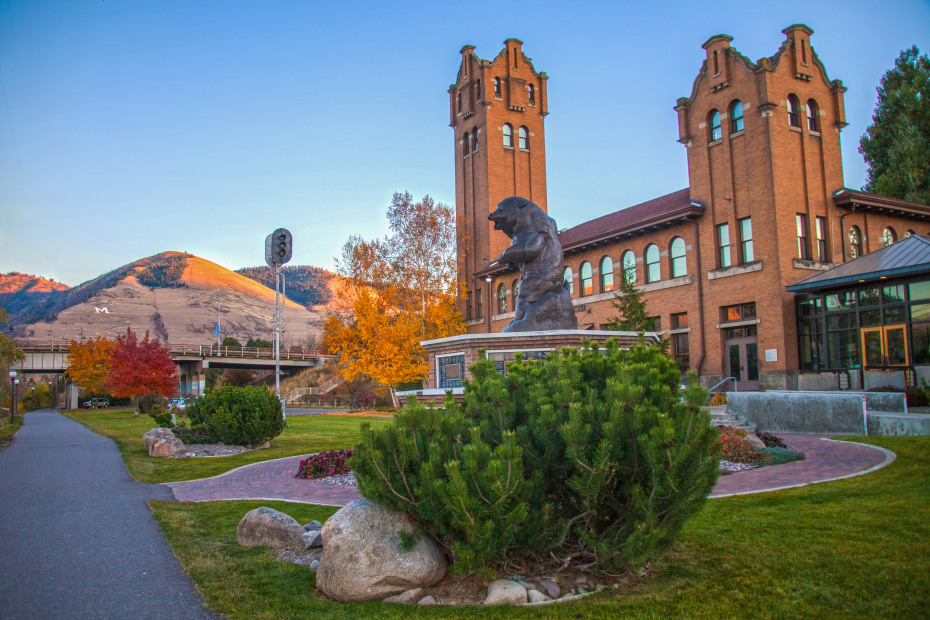 3. College Town Charm: Missoula, Montana
Outdoors, academics, and earthly comforts—that's Missoula at a glance. Head to the Clark Fork, a river popular with trout-fishing enthusiasts and kayakers alike, to see the blazing yellow cottonwoods before indulging in the season's bounty, including warm scones, bags of huckleberries, and bars of patchouli soap, at the Saturday farmers' market along the riverbank.
4. Peaceful Gold Country: Ruby Mountains, Nevada
Let the golden leaves and open roads welcome you to this quiet cowboy country. Drive the Lamoille Canyon Scenic Byway* to wind along 12 miles of craggy cliffs through the glacier-carved canyon. At the top, throw on your hiking boots and meander down the Island Lake Trail before heading back into Elko, a charming old gold-mining town. *Editor's note: Part of Lamoille Canyon Road is temporarily closed for repairs. Check road conditions before going.
6. A Moment's Peace: Lake Tahoe, California
The summer crowds have gone home and the winter skiers haven't hit the mountain yet. Lake Tahoe is its most peaceful and relaxed in fall. Now's the perfect time to hike, paddle, and explore before the first snow hits and while the weather is still pleasant.
7. Timeless Splendor: Canyon de Chelly, Arizona
Without the intense heat of summer you can discover Canyon de Chelly's treasures. You can see a small portion of the park on your own, but a guided tour will reveal the longstanding Navajo home in a way no museum or trail-side plaque can.
8. Winding Roads: Sonoma County Coast, California
This sleepy portion of California's Highway 1 delights road trippers with an unspoiled stretch of coast that blends off-the-grid beauty with touches of wine country chic. The area's tiny towns are home to superb restaurants where seasonal cuisine are front and center. When the summer's fog lifts, wind-swept beaches, wooded trails, and historic landmarks beckon.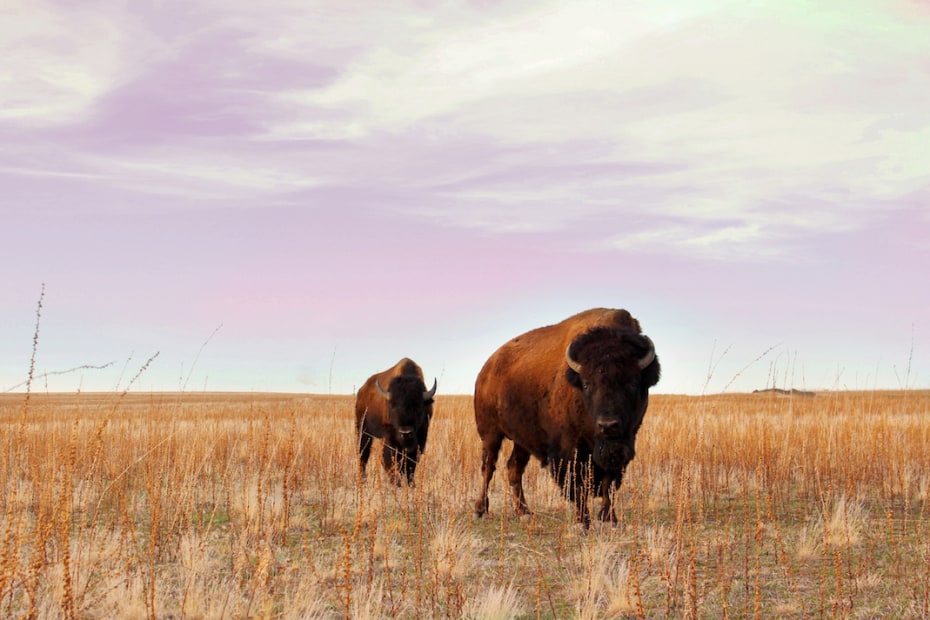 9. Gateway to the Outdoors: Jackson Hole, Wyoming
The popular mountain town is a great home base to explore Grand Teton and Yellowstone National Parks and the gorgeous landscapes that surround them. While the area is inundated with visitors in summer and winter, now is the perfect time to stop in and see what all of the well-deserved fuss is about.
10. Coastal Gem: Lincoln City, Oregon
Fall is one of the best times to play along the Pacific Coast, especially in Lincoln City. The summer fog has finally let the sun through, and the temperatures are mild. This small, seaside gem is packed with waterfall hikes, seafood, and prehistoric finds.
11. National Park Wonders: Zion and Bryce Canyon, Utah
Find yourself alone among the hoodoos of Bryce Canyon National Park and painted foliage of Zion National Park. As summer's heat fades and the crowds vanish, quiet trails, fall colors, and otherworldly geologic wonders await.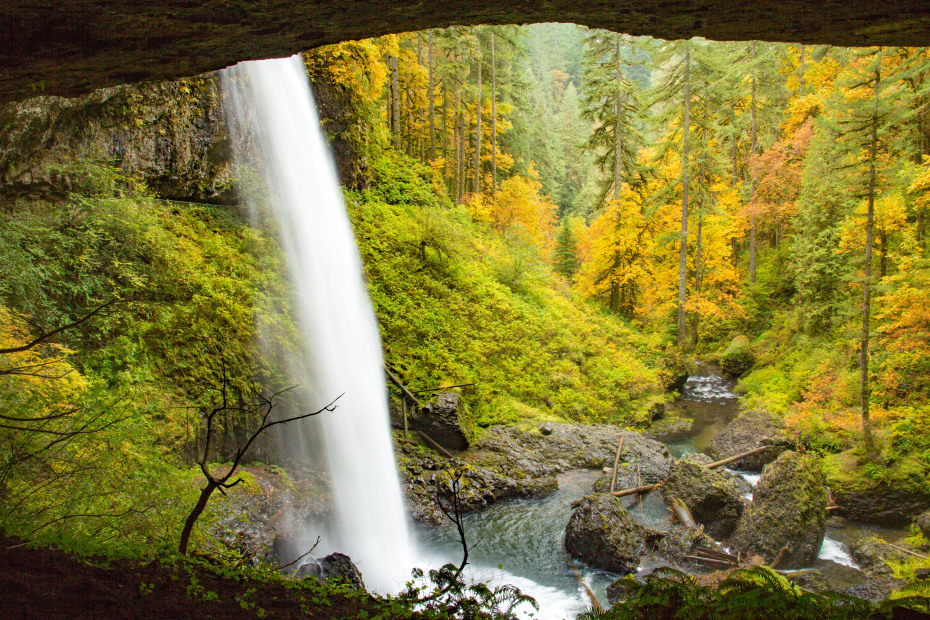 12. Cascading Waters: Silver Falls State Park, Oregon
Yes, the rain starts early in the Pacific Northwest (or often feels like it never stopped), but the cascading waterfalls and empty trails sure make it worth it. Take a day trip to Oregon's Silver Falls State Park for lush, autumnal splendor.
13. Great Outdoors City: Bozeman, Montana
No longer just a stop along the way to Yellowstone, Bozeman earns its destination status. The fly-fishing haven has everything an outdoor lover could ask for: epic scenery, easy access to trails and water, and creative eats within walking distance.
14. Back in Time: Grass Valley, California
Autumn in Grass Valley shows the city in its finest golden light. vibrant displays of foliage line historic streets downtown and the surrounding hills. Dine in historic saloons, try your hand at panning for gold, and breath in the crisp, pine-scented air.