Golden aspen leaves swirl across southern Idaho's Sawtooth Scenic Byway as I roll past cornhusk-yellow fields dotted with red barns and minty evergreens. The scene is so perfectly autumnal it doesn't look quite real.
But my destination, Sun Valley, is anything but fantasy. Along with the neighboring towns of Hailey and Ketchum, it comprises one of the most famous resort regions in the world. Celebrities such as Ingrid Bergman and Ernest Hemingway hobnobbed here in the 1930s and '40s; today the area still attracts a glamorous crowd, from snow-shredding Olympians to Hollywood stars. The celebs tend to congregate in winter and summer, but I prefer the quieter autumn, when you can spend your days hiking through dazzling stands of maples and salute the sun as it sinks behind the snow-dusted Sawtooths at dusk.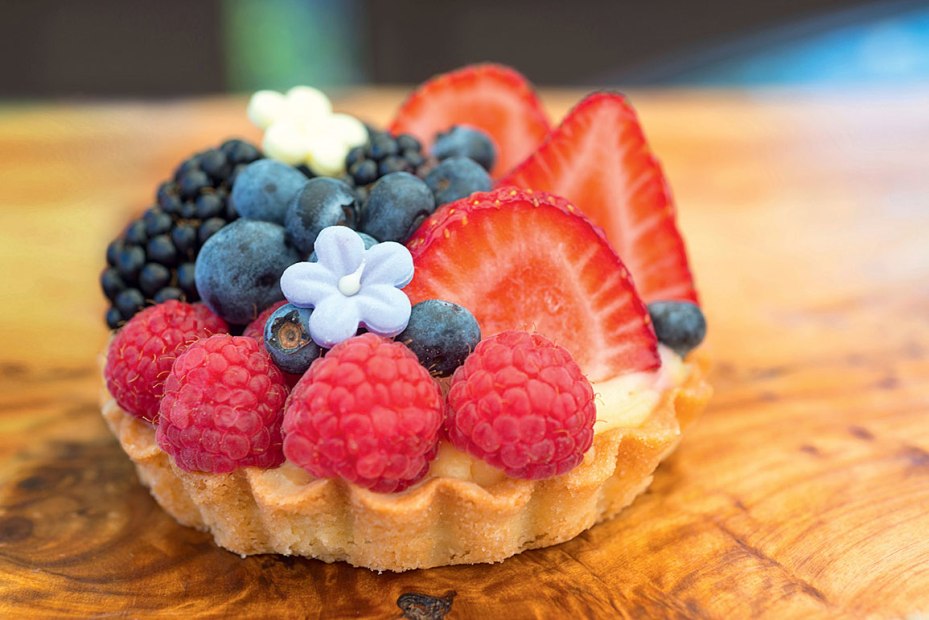 For a perfect day in the Sun Valley area, start at Lizzy's Fresh Coffee. Run by longtime resident Liz Roquet, the Ketchum café roasts its own specialty coffees on-site. Roquet is the daughter of an Austrian pastry chef who moved to town in 1967 to run the Konditorei. That popular breakfast chalet still serves up an array of tarts and éclairs, along with more filling fare such as the Austrian Schnitzel & Waffle, topped with sausage gravy and maple bacon jam.
To work off breakfast, head to the White Cloud Trail loop, which offers a 360-degree view of the valley's glittering fall foliage and can be accessed across the road from the Sun Valley Lodge. For a more relaxed trek, take the flat 1.5-mile stroll down Trail Creek Road to the Hemingway Memorial, near a grove of golden cottonwoods, where you can pay your respects to the literary legend.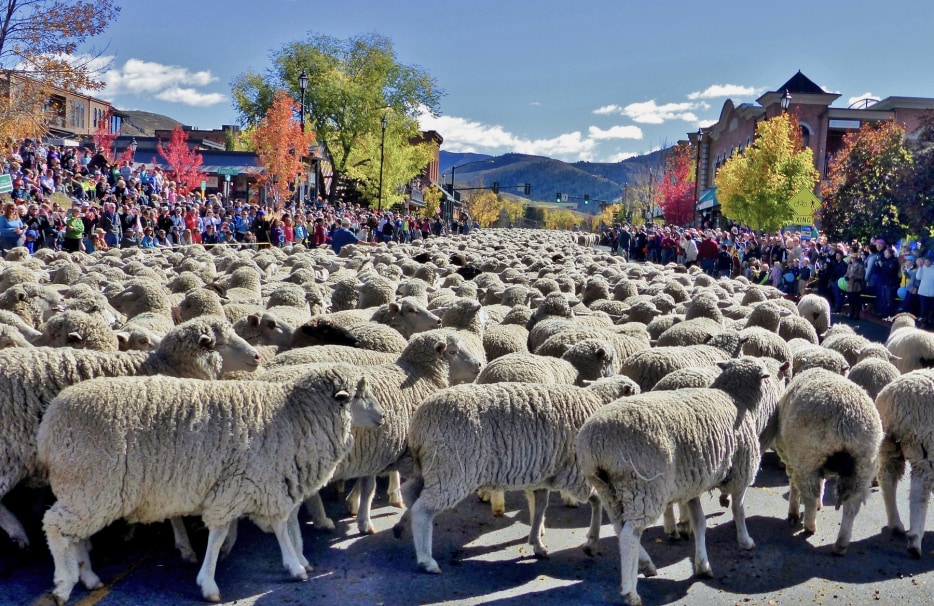 In early October, herds of woolly critters flock down Ketchum's Main Street at the annual Trailing of the Sheep Festival, which celebrates the region's onetime economic mainstay. Should the parade of sheep leave you hungry, restaurants all over Sun Valley offer dishes starring local lamb. At Enoteca, the ruby-hued chops are served with a mint-hazelnut pesto and huckleberry reduction, while Southeast Asian retreat Rickshaw offers crispy bits of Lava Lake lamb with green beans coated in a spicy sesame-soy-ginger sauce.