Sights and Events
During The Chocolate Affair (beginning of February each year), 35 downtown shops and restaurants collaborate to celebrate Valentine's Day by offering a panoply of cacao-based treats. Selections vary from year to year, but in the past have included such delectables as chocolate baklava and chocolate-orange sorbet.
Celebrate New Year's Eve with the Coeur d'Alene Resort's fireworks show on Lake Coeur d'Alene. You can watch from land at McEuen Park or out on the lake itself from the heated, enclosed deck of one of the resort's festive cruise ships.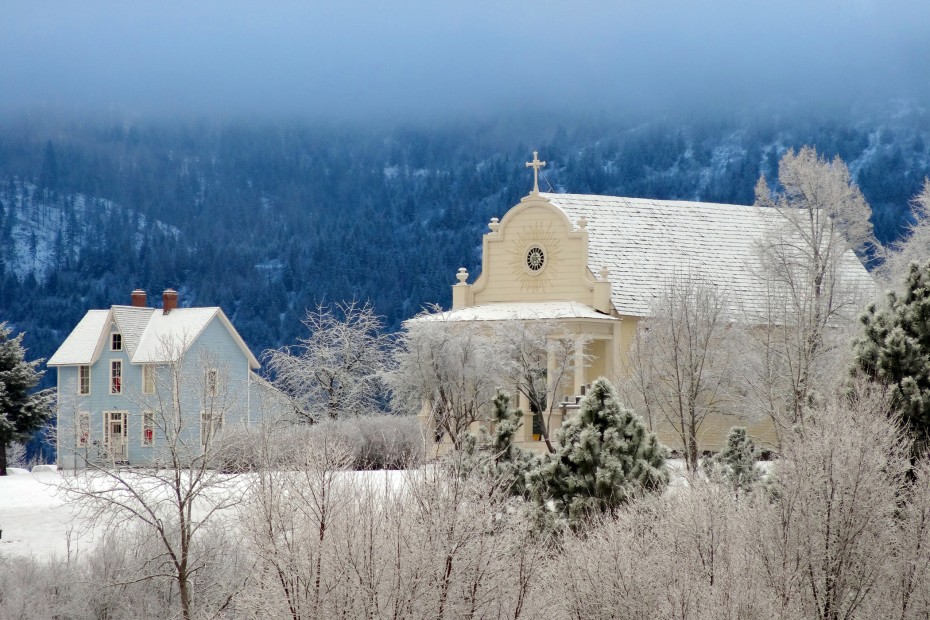 In the Sacred Encounters permanent exhibit at the Old Mission State Park visitor center, artifacts gathered from multiple collections tell the story—from both sides—of the first meetings in the mid-19th century between local American Indians and Jesuit missionaries known as "Blackrobes."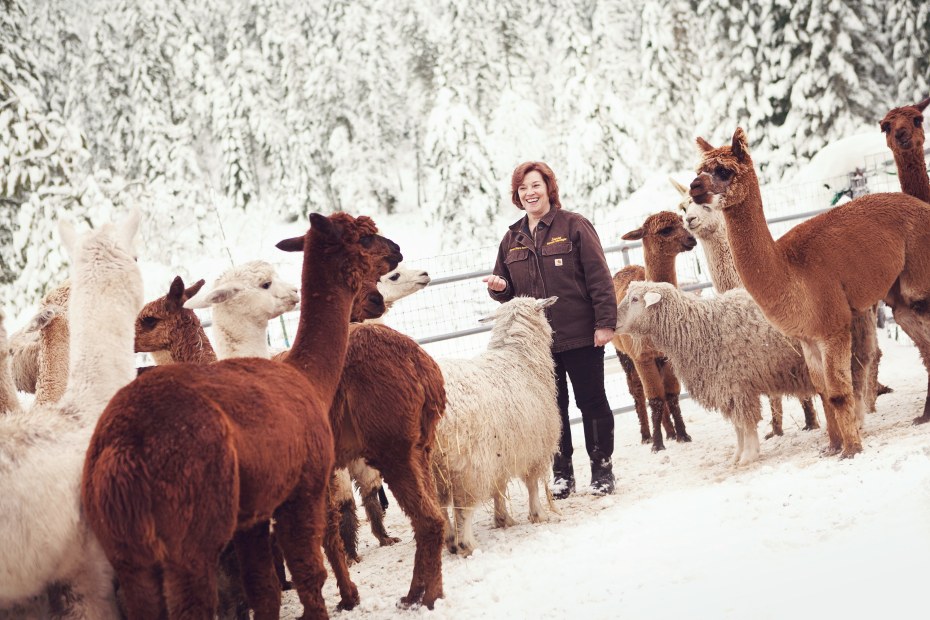 Sink your hands into soft-as-a-cloud alpaca fleece at Seven Stars Alpaca Ranch in the hills above town. Tour the ranch (by appointment only), learn about the animals up close, and visit the shop to buy yarn, socks, or one of the stylish hats. (You might want to buy that head warmer before you start the outdoor tour.)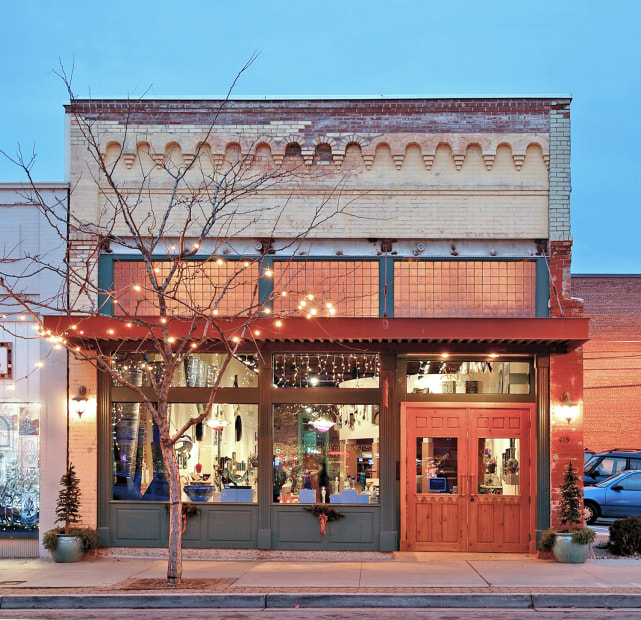 Where to Shop Near Coeur d'Alene
Cutting-edge art from the Pacific Northwest finds a spacious, elegant home in the Art Spirit Gallery. Past exhibitions have included Beth Cavener's ceramics, Michael de Forest's wood sculptures, and Mark Vore's cedar kayaks.
Marmalade Fresh Clothing specializes in the work of boutique designers that can be hard to find anywhere else—especially in northern Idaho. That includes labels like Molly Bracken, Beautiful Stories, and For Love & Lemons. If you're looking for something vintage, you can head downstairs to Marmalade Underground.
The Midtown neighborhood is bursting with secondhand shops, but Paris Antiques stands out from the competition. Vendors offer a choice selection of Western snap shirts, cowboy boots, and furniture for the cabin.
Where to Eat Near Coeur d'Alene
At Viljo and Autumn Basso's Bluebird, the husband-and-wife team serves up an eclectic New American menu that includes fried chicken finished with a honey-miso sauce and Cougar Gold mac and cheese.
Though the Garnet Café may look modest from the outside, the food at this farm-to-table restaurant is anything but. Order the simple but brilliant spaghetti and eggs for breakfast, or the sandwich combining duck sausage with spinach, sprouts, onion, cream cheese, and cheddar on an English muffin for lunch.
If you love garlic, head to the Mediterranean-inspired White House Grill, a local favorite where almost every dish features the stinking rose. Specialties include blackened salmon and the Spring Bowl (marinated chicken sautéed with fresh herbs plus veggies, feta cheese, chickpeas and, of course, garlic over rice).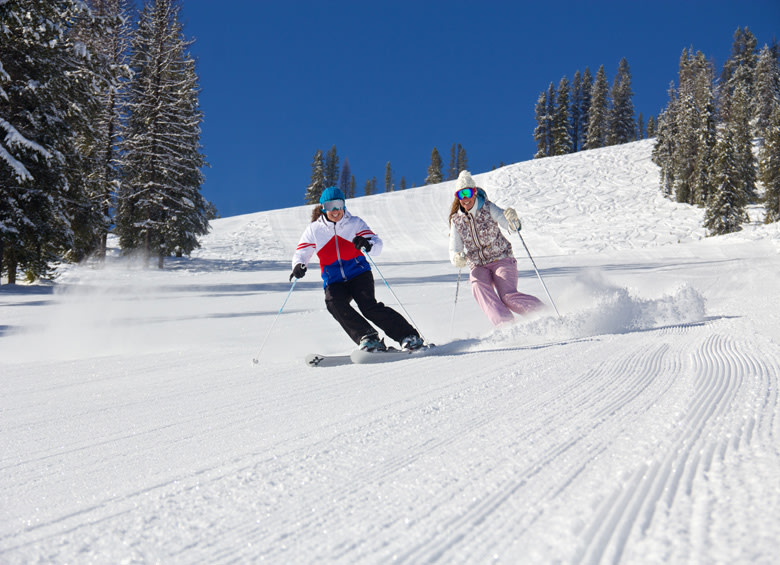 Winter Outdoor Activities
Spot bald eagles swooping down to feast on kokanee salmon off Higgens Point, five miles east of town on Coeur d'Alene Lake Drive. Numbers peak around Christmas, as the majestic birds migrate from Canada and Alaska to Mexico, but many of them linger through February.
Family-friendly Lookout Pass Ski Area (off I-90 in Mullan) is the average skier's dream. Half of the 52 named runs on 1,023 acres of terrain are rated "intermediate." There's abundant snow and a homey feel; it even offers free ski lessons for kids with advanced registration.
Fat-bikers, cross-country skiers, snowshoers, and plain old hikers can easily access the scenic 73-mile Trail of the Coeur d'Alenes. Starting in the town of Plummer and ending in Mullan, there are 17 trailheads along the way. If you finish near Enaville, warm up at the historic Snake Pit roadhouse.