Autumn in Grass Valley is a golden time: By day, late summer sunlight burnishes the South Yuba River canyon; by night, cooler temperatures trigger vibrant displays of foliage. Along the historic Main Street, restaurants and cafés showcase local end-of-season bounty.
Clydesdales, Percherons, and other sturdy breeds pull antique carriages and execute intricate maneuvers at the Draft Horse Classic, Sept. 19–22. The celebration also features a harvest fair and live bluegrass.
Water flumes were built all over gold country to power hydraulic mining and transport timber. You can follow one such waterway along the flat, wheelchair-accessible Independence Trail West. From the trailhead on Highway 49, walk west to cross Rush Creek on 500-foot-long Flume 28. It's also a great place for dramatic views of the leaf canopy in its seasonal glory.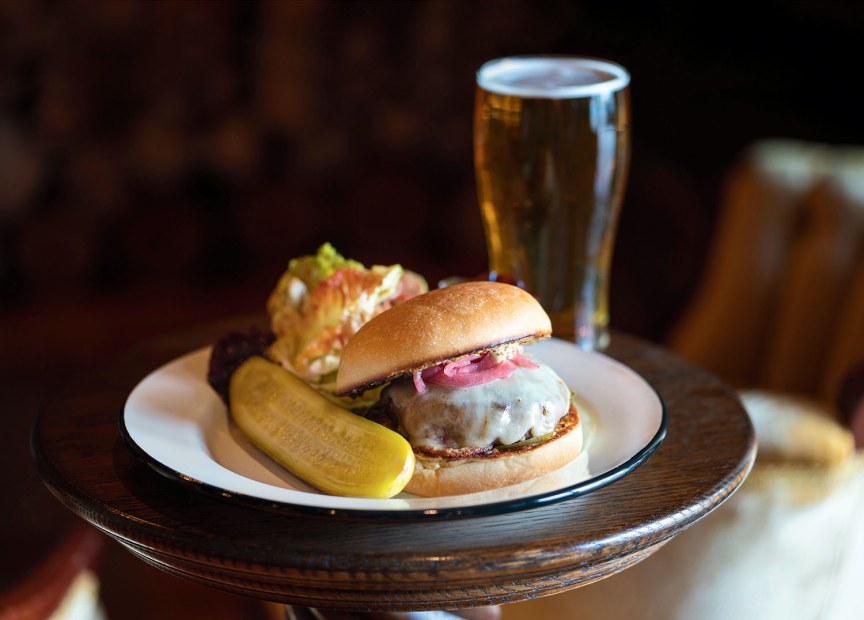 Lazy Dog Chocolateria began as a popular food truck before taking over a gift shop downtown. There, it dispenses fresh ice cream sandwiches and hand-dipped ice cream bars. Don't leave without some sea-salt-and-dark chocolate peanut butter cups to munch on later.
In the erstwhile powerhouse of a 19th-century gold mine, the North Star Mining Museum displays one of the best collections of antique mining equipment in California. The massive 30-foot Pelton wheel—the largest ever made—used waterpower from Wolf Creek to run rock crushers and stamp mills. Bonus: The sugar maples and sweet gum trees surrounding the museum produce some of the area's most vivid fall leaves.
Sourcing from local purveyors such as Cosmic Roots Ranch and Fog Dog Farm, Watershed at the Owl serves up creative modern cuisine in a historic saloon. Regulars return again and again for the Lardo burger, its grass-fed beefiness enhanced by smoked pork fatback.