California's Gold Country, in the foothills of the Sierra Nevada east of Sacramento, may have gotten its name from the precious metal that drew people here during the Gold Rush, but in today, that sparkle comes from other sources. In fall, the area lures visitors seeking ripe apples, changing leaves, and other autumn adventures.
Liquid Gold
Not long after Gold Rush settlers arrived, they began planting grapes and producing wine. The warm, low-elevation Shenandoah Valley—today an official American Viticultural Area that includes portions of Amador and El Dorado Counties—yields ripe fruit and full-bodied, high-alcohol wines. Before visiting the area's wineries and tasting rooms, brush up on its history at the Shenandoah Valley Museum in Plymouth. On the property of Sobon Estate, the longest-running winery in Amador County, the museum's displays include antique farming equipment, tools used to make wine barrels, and vintage wagons.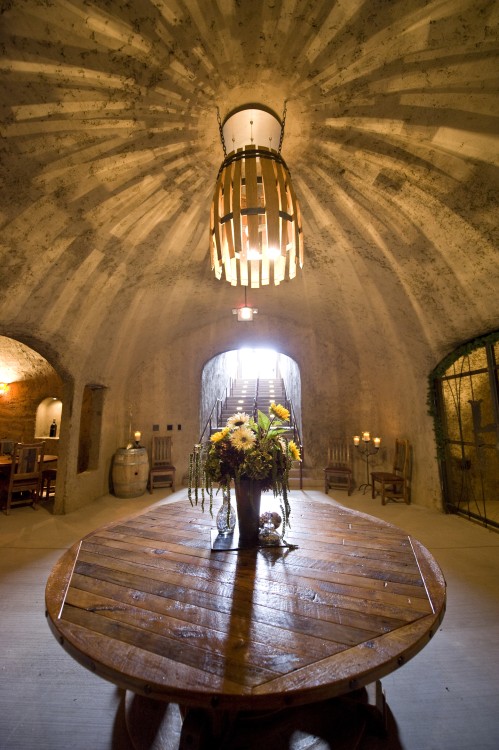 Sample six current vintages—including an award-winning rosé—in Helwig Winery's large, rustic Plymouth tasting room. A nearby deck overlooks a pond and provides sweeping views of the valley's rolling hills. For a more in-depth experience, reserve a spot on the daily sip-along tour or schedule a wine-and-food-pairing experience hosted in the wine cave. The winery's amphitheater offers concerts during warm-weather months, featuring both local bands and touring national acts.
Di Arie winemaker Chaim Gur-Arieh began his career as a food scientist, helping to develop Cap'n Crunch cereal and Hidden Valley Ranch salad dressing. He continues to create irresistible ingestibles with a patent-pending fermentation tank that keeps grape skins submerged, boosting color and flavor. At the winery's tasting room, don't miss the 2007 Southern Exposure Zinfandel, made from fruit grown in Amador County's Original Grandpère Vineyard, which contains one of the oldest zin vines in California.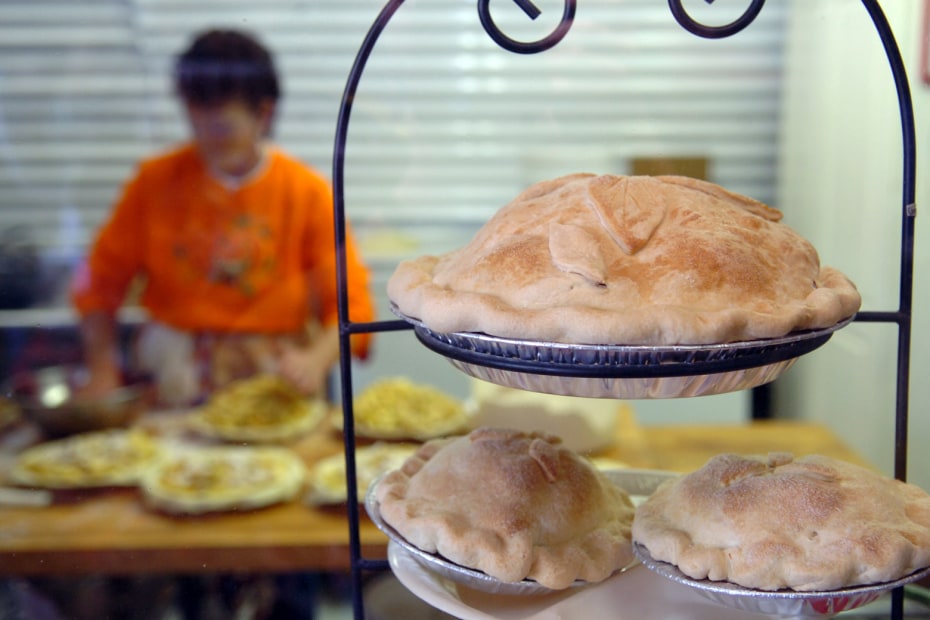 Golden Delicious
East of Placerville, more than 50 apple and fruit orchards, wineries, and Christmas tree farms have banded together to form Apple Hill Growers. While some of these properties are open to visitors year-round, it's during the height of apple season—September through November—that the area is abuzz with activity and offerings, including tours, festivals, farm stands, and fresh-baked pie.
From the parking lot at High Hill Ranch, you can wander through dozens of arts-and-crafts booths on your way to the Pie House, a café serving up a variety of fresh apple pies (traditional, sour cream, Dutch, caramel, sugarless) and hot apple cider. Order your slice à la mode, of course. Then head to the Apple Stand, where you can stock up on fresh-picked Fujis and Pink Ladies, local fruit jams, and apple butter. With a trout-stocked pond, a pumpkin patch, and pony rides, you could easily spend a whole day here. Open the last week of August to Christmas Eve.
Several orchards offer u-pick options, including Denver Dan's Apple Patch in Camino, where more than 50 varieties are available for guests to pluck from Labor Day through late October (depending on the season's yield). The trees are kept small, so no one needs a ladder to reach the best fruit. You'll be charged by the pound, but the staff encourages tasting along the way. While there, take an apple wreath–making class, held weekdays.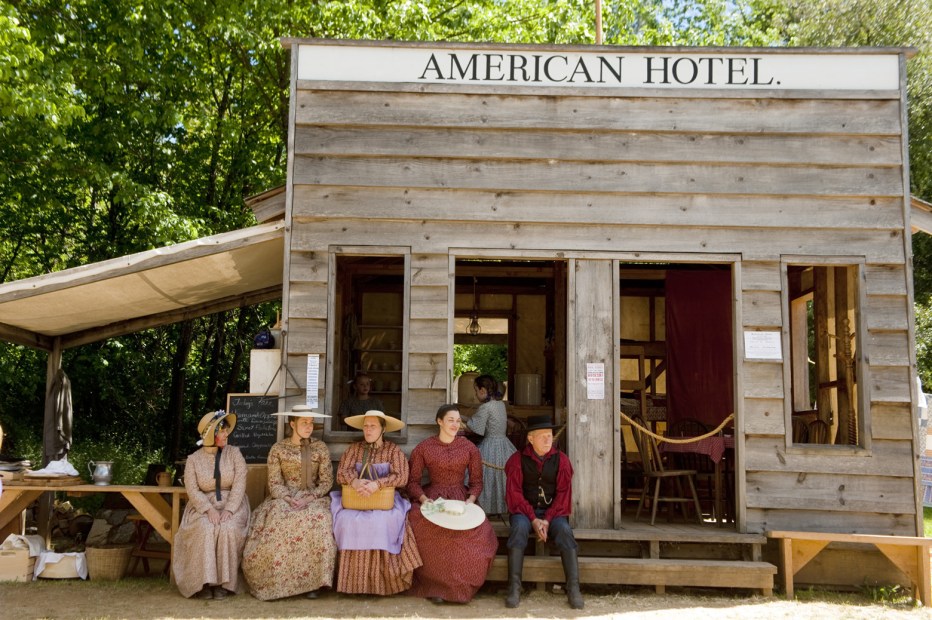 Panning for Gold
For those who grew up in Northern California, Columbia State Historic Park may have been a memorable field trip destination. But this preserved Gold Rush town is worth revisiting as an adult. At the Matelot Gulch Mining Co. store, learn—or relearn—how to pan for gold. The troughs are under a shaded canopy of trees, so you can take your time finding the sparkly stuff. Reward yourself with a local beer at the 1857 cherrywood bar at What Cheer Saloon, and stay the night in one of several restored 19th-century inns, which pair antique furnishings with modern conveniences.
For a more immersive experience, Roaring Camp Mining Company in Pine Grove offers wannabe miners a panning, sluicing, metal-detecting, and dry-washing quest for gold. Book a cabin or campsite, reserve a gold-bearing gravel pile, rent the equipment you need, and try your luck. Before you head home, sign up for the Dirt of the Month Club, which delivers 15-pound bags in the mail for private treasure hunting.
Golden Tickets
The Far Horizons 49er Village RV Resort near Plymouth hosts three extended weekends of Halloween activities so popular that RV attendees have to make reservations nearly two years in advance. Fortunately, they're also open to nonguests on a limited basis. Kids score more candy than they can fathom trick-or-treating at 300-plus RV sites and cabins, and can compete for best costume, scream, and pumpkin carving. Check out the rigs decorated with spiders, gravestones, and even walk-through haunted houses.
Driving through Ione, it's hard to miss Preston Castle. The towering 1894 Romanesque Revival building was once home to a rehabilitation program for juvenile offenders, its bricks made at San Quentin and Folsom prisons. The school closed in 1960 and the building sat vacant until 2001, when it was taken over by the Preston Castle Foundation and named a State Historical Landmark. The foundation offers several types of tours, but the perfect ones for fall are the middle-of-the-night Paranormal Investigation Tours. Instead of sleeping, you get to explore several floors by flashlight. Spooked guests have reported voices, humming, whispers, and visible orbs and apparitions.