Question: True or false—the only good reason to head toward California's northern Sierra Nevada in summer is big, blue, and wet all over?
Answer: False!
Lake Tahoe is no slouch, but less than an hour and a half southwest of Incline Village in the foothills sits a true Gold Country treasure. Nevada City is the town your Gold Rush dreams are made of with narrow streets, preserved brick buildings, and dark saloons. If its historic downtown doesn't woo you, perhaps the lively food scene, unique shops, and entertainment options will.
What to Do in Nevada City, California
Nevada County Fairgrounds: The local fairgrounds, in nearby Grass Valley, offers two appealing draws in August. First up, the Nevada County Fair, Aug. 7-11. There's something almost poetic about the rides' neon lights blinking beneath a canopy of shady pine trees, but the real draws are the warm community vibes and the hot, freshly fried corn dogs. Later, the Sierra BrewFest brings out all manor of microbrews and local food trucks.
Empire Mine State Historic Park: Also a few minutes' drive from downtown, the grounds of the former mine are today an idyllic traipse through the grueling mining history that brought men clambering to strike it rich. Access to the original tunnel, albeit quite limited, lets visitors imagine what it might have felt like to be carried by cart and rail into the dark underground.
The Onyx Theatre: You won't find any big, summer blockbusters at the one-of-a-kind Onyx Theatre for viewers 21 and up, just a single-screen movie house playing a new independent or foreign film each week and serving up organic popcorn with real butter, local brews, and select wine.
Discover Good Eats
South Pine Cafe: Those channeling their inner miner and in need of a hearty breakfast should check out South Pine Cafe, just off Broad Street downtown. The ingredient-packed scrambles and stacks of ollalieberry pancakes will not leave you hungry.
Three Forks Baking & Brewing Co.: For lunch or dinner, it's worth waiting to snag a table here. In addition to craft beers, bread, and baked goods, this funky restaurant serves pizzas and salads made with an ever-changing selection of local produce and meats.
Wheyward Girl Creamery: If you can't resist leaving Three Forks without a loaf of bread, head next door to to load up on excellent cheeses. Wheyward Girl's friendly staff will be happy to ply you with tastes before you have to make any big decisions. 
Treats: Feeling more sweet than savory? The handmade ice creams and sorbets at Treats are sure to satisfy. A changing assortment of flavors includes classics like butter pecan and cookie dough as well as unexpected additions like basil, jasmine, and Swiss orange chip. Go big and order the waffle cone; you won't regret it.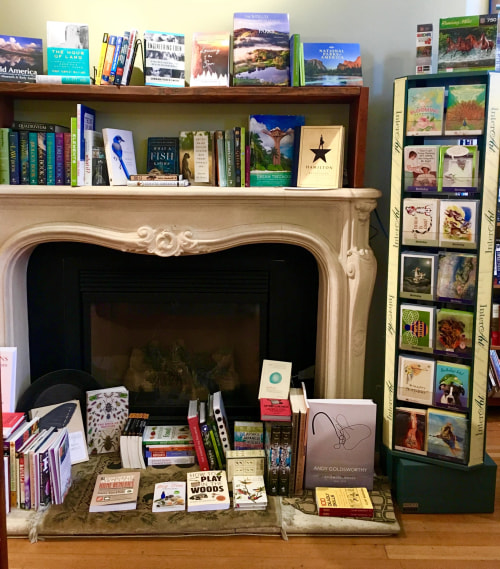 Must-Stop Shops
The Gray Goose: Downtown's main drag Broad Street is clustered with cute boutiques—no big name brands here—but Gray Goose wins extra points for its welcoming whimsy. From unique tchotchkes to funny cards, this shop delights kids and lighthearted adults alike. If you can't find a good gift in here, just give up.
Harmony Books: Such a quaint small town must have an equally charming independent bookstore, and Harmony Books doesn't disappoint. The lovely storefront leads to a small book-packed room made airy with a soaring ceiling. It's the kind of space you long for on a lazy afternoon when nothing but a good book will do.