By the time I reach Elko, I feel like I've driven into a living postcard of the Old West: an arid, sagebrushy landscape in northeastern Nevada cradling a small gold-dust town, the Ruby Mountains rising in the distance. But there's a big surprise up in those hills. After a short drive southeast on State Route 227 toward the Rubies, I arrive at the entrance of Lamoille Canyon (pronounced luh-MOIL), one of the most unforgettable destinations in the West for fall foliage.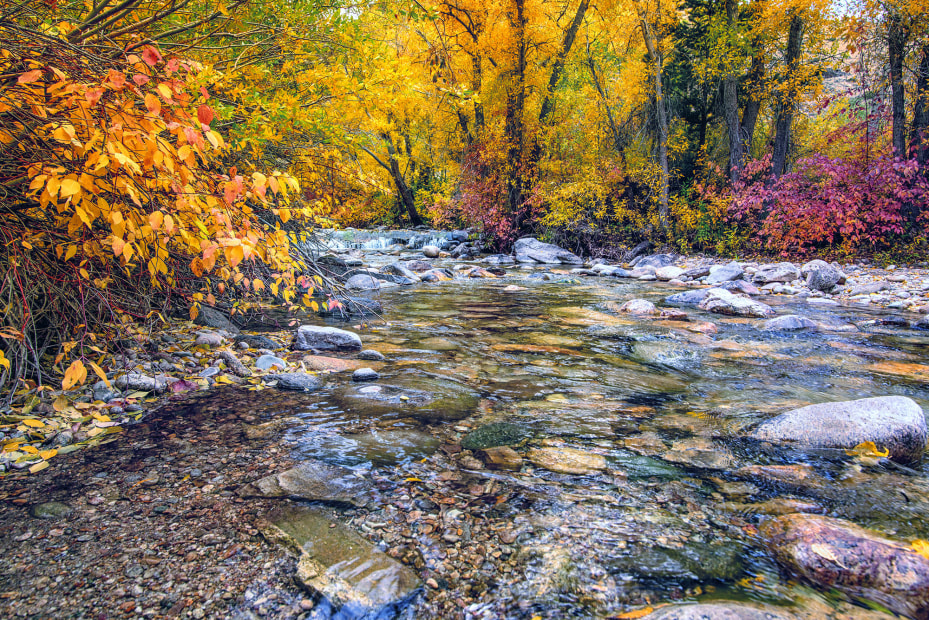 The Lamoille Canyon Scenic Byway, which starts just outside the tiny town of Lamoille, winds for 12 miles past craggy cliffs up a glacier carved, U-shaped canyon, cresting at 8,800 feet. In early to mid-October, rivers of flaming orange aspen groves stream down the side of the canyon walls. It is almost impossible not to stop at every turnout to gaze and gasp at the views.
At the top of the byway, the road ends at a parking lot that provides access to the Island Lake Trail. Though the two-mile trail is moderately steep at points, there are plenty of switchbacks where I can stop to catch my breath and admire sweeping vistas of golden-leaved trees hugging the mountainside. After crossing a rocky stream, the trail ends at a glassy, trout-filled lake. It's a serene spot to rest and soak in the towering peaks and fiery scenery.
While Lamoille Canyon is the regional showstopper, the nearby burg of Elko has plenty of charms all its own. The B.J. Bull Bakery is famous for its Cornish pasties—savory half-moon pies crafted so miners could eat them with blackened hands, then toss away the sullied corners of crust they'd been holding. Looking to lasso a local souvenir, I make my way to J.M. Capriola Co., where custom-made leather saddles and freshly steamed cowboy hats share shelf space with an assortment of Western-themed gifts.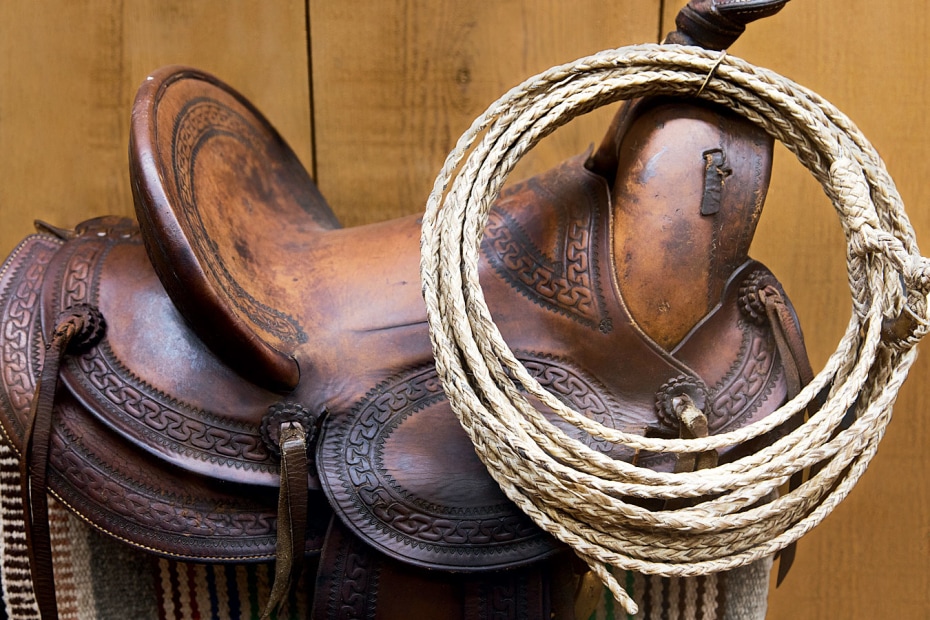 Later that evening I hit the Star Hotel, open since 1910, for a boisterous Basque banquet: T-bone steaks accompanied by a parade of side dishes, all served at long, family-style tables. While waiting for a seat, I sip a Picon Punch, the signature Basque-American cocktail. Maybe it's the drink, but I think it's memories of Lamoille Canyon's autumn beauty that have my head—and heart—swimming.