In the mood for a desert escape? It's the perfect time to fall in love with Zion and Bryce Canyon. These two iconic national parks in southern Utah have never been more popular, but in fall, the summer crowds (and heat) vanish. Find yourself alone among the hoodoos of Bryce Canyon. At Zion, surprising bursts of colors await around every bend.
Pa'Rus Trail and the Watchman, Zion National Park
A walk on the Pa'Rus trail, from Canyon Junction following the Virgin River toward the visitor center, winds you through vast golden patches of rabbitbrush, an autumn treat and one of the latest blooming wildflowers in the park. The main draw is the Watchman, the towering peak that stands vigil at the entrance to the canyon. Come at sunset, and you'll have the trail to yourself.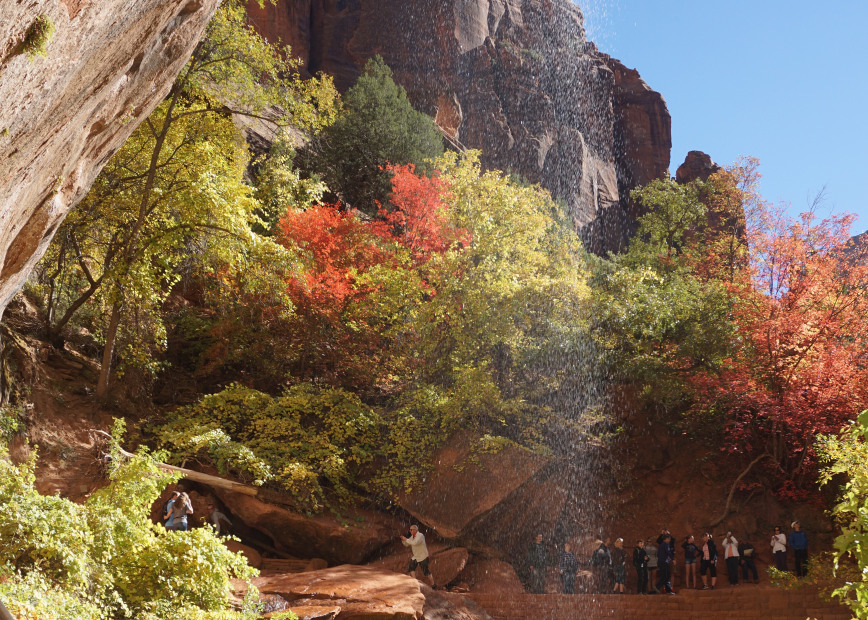 Emerald Pools Trail, Zion National Park
The Emerald Pools Trail is a light hike from the park's lodge, featuring a palette of fall colors just as enchanting as the three pools the trail is named for. To help deal with crowds and limited parking, Zion National Park steers visitors to the convenient shuttle system. The handful of popular trails served by the shuttle can get downright packed during high season, but coming in fall means lighter crowds, especially if you hit the trail early on a weekday.
Fall Colors at Zion National Park
Fall colors in the desert? Yes, indeed. Zion's creeks, seeps, and washes glow with surprising dabs of red, pink, gold, and everything in between as maples, box elders, cottonwoods, aspens, ashes, and oaks show off their autumn finest.
Springdale, Utah
Zion's charming gateway town Springdale has experienced a surge thanks to recent interest in Zion, with new hotels and restaurants springing up to host park visitors. For most of Zion's main attractions, you can leave the car behind: Take the Springdale shuttle to the park entrance, or walk in from town, an easy 20-minute stroll. The views from Springdale are good enough that you might even decide to stay there for the day, enjoying coffee and homemade scones on the roof deck at Deep Creek Coffee Company or browsing the galleries and rock shops.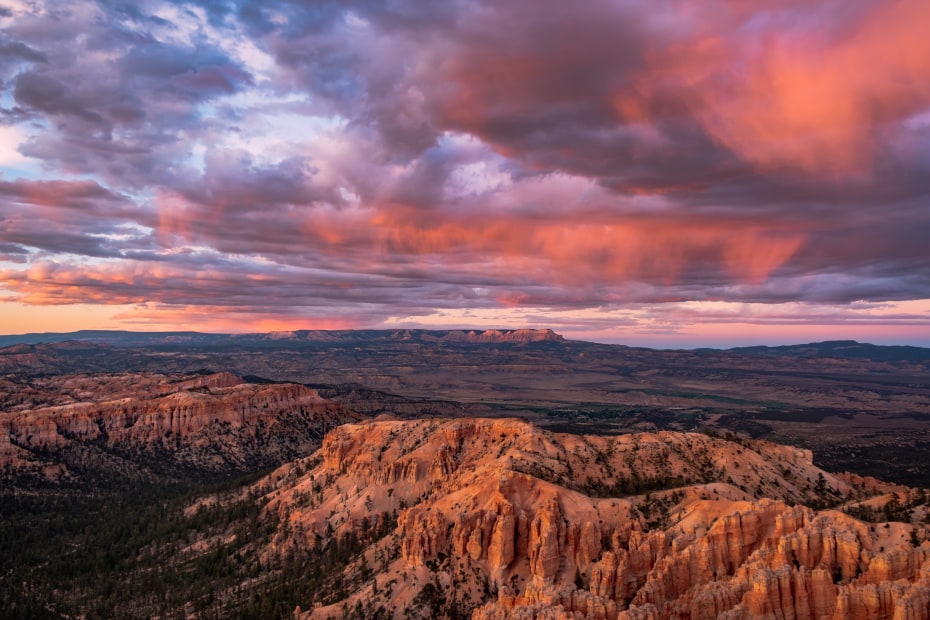 Badlands of Bryce Canyon National Park
Bryce Canyon, at a much higher elevation, doesn't boast the shades of fall like you'll find in Zion, but it's certainly not lacking for colors. The low light of morning can make the hoodoos appear to glow. In the outer reaches of the canyon, the hoodoos and fins erode into gentle badlands with soft gradients of earth tones.