Southern Utah's national parks are admired for their dramatic rock formations, but before you go thinking it's all more of the same, here's why you should visit each and every one.
Zion National Park
The Southern Paiutes called this area Mukuntuweap, which translates as "straight canyon," and it's easy to see why. Sandstone cliffs soaked in warm hues rise to dizzying heights, forming slot canyons below. You can take in the honeycombed rockscape on the scenic Angels Landing hike, a 5.4-mile round-trip with steep switchbacks followed by a tightrope walk out a skinny isthmus 1,000 feet above the canyon floor. The strenuous Hidden Canyon trail, 2.4 miles round-trip, is perfect for adventurous and sure-footed hikers who want to experience Zion's backcountry.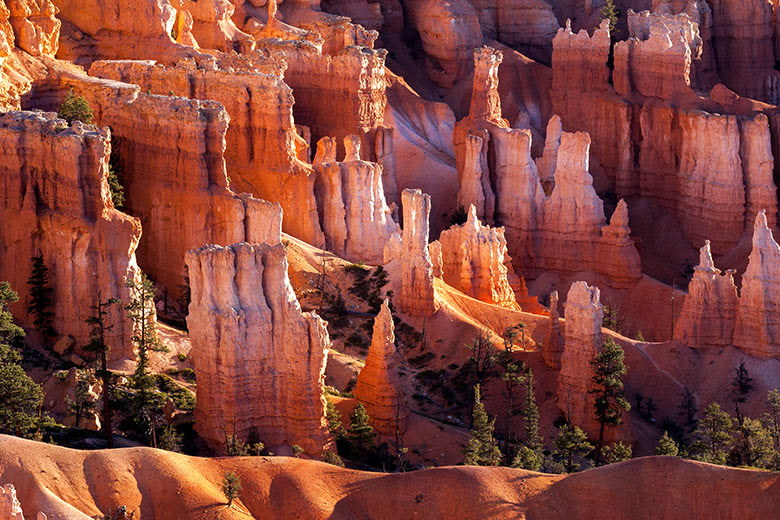 Bryce Canyon
Hoodoo is the word of the day here every day. The soaring mudstone and limestone spires come in hues including fiery orange and off-white. You'll get a deeper appreciation of the hoodoos' scale if you step off the lip at Navajo Trail to wind among them and check out arches and fins that, given a millennium or two, will become hoodoos too.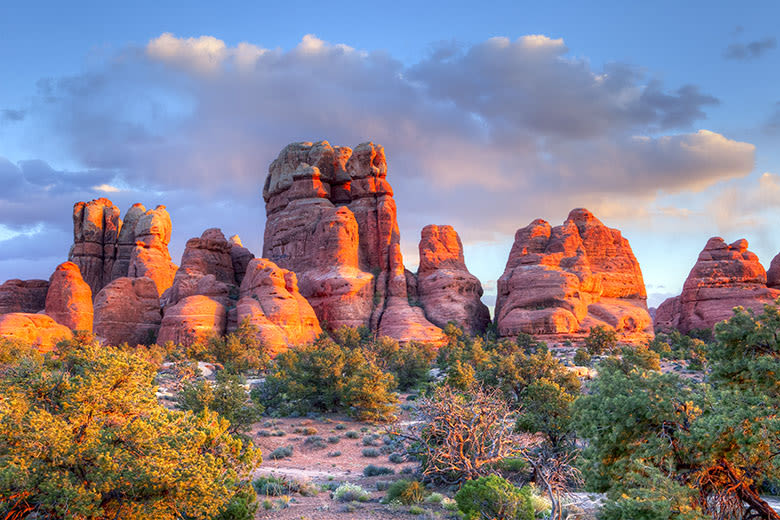 Canyonlands
This landscape shows what the Colorado River can do to a perfectly good plateau over millions of years. The upshot is nothing short of art. Don't miss the view from above at Island in the Sky mesa or the walls at the Needles, where you'll find Newspaper Rock, its petroglyphs depicting some 2,000 years' worth of record keeping.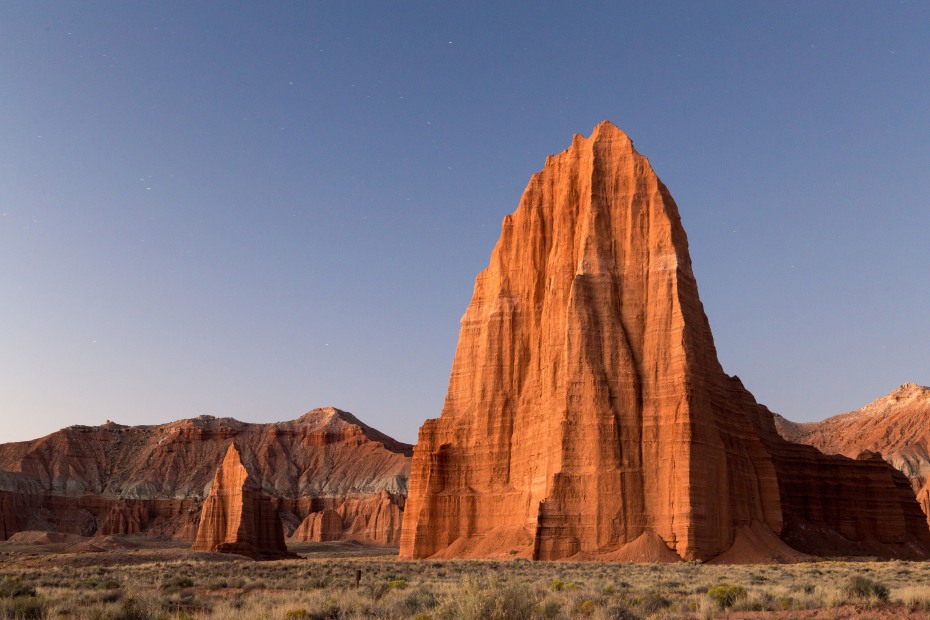 Capitol Reef
Time and erosion—mostly by water—have designed a wonderscape. Among the range of colorful cliffs, the aptly named Egyptian Temple looks as though it was created by some long gone civilization. The easy two mile round-trip Capitol Gorge trail threads a slot canyon where the walls whoosh up just 10 feet apart—a snug passage for the pioneers who scratched their names in the rock as they passed by in wagons.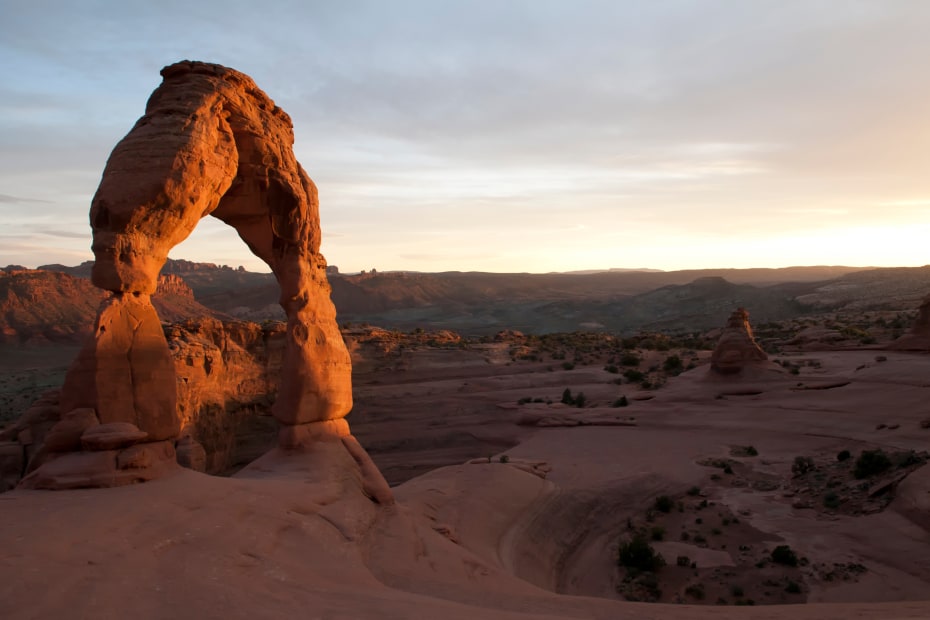 Arches National Park
An 18-mile road winds among pockets of rock wizardry in this sprawling, wide-open tableau. From the sky-high fins at Park Avenue to the peek-through formations at the Windows, these stone marvels defy belief. Yes, you've seen the photos of Delicate Arch (a classic hiking destination), but it's hard to imagine the improbable cliffside perch until you've seen it in person.