You've heard of Bryce and Zion and Arches, but Cedar Breaks? If it's not on your radar, you may be missing out on some breathtaking scenery.
The national monument, about 35 miles east of Cedar City, Utah, is the little sister to the state's better-known parks, offering the same sculpted surreality of weathered high desert but with fewer visitors. Franklin D. Roosevelt set aside this natural half-mile-deep amphitheater in 1933 for its "spectacular cliffs, canyons, and features of scenic, scientific, and educational interest." Translation: teetering hoodoos and cotton-candy-colored rocks punctuated by some of the longest living trees on Earth.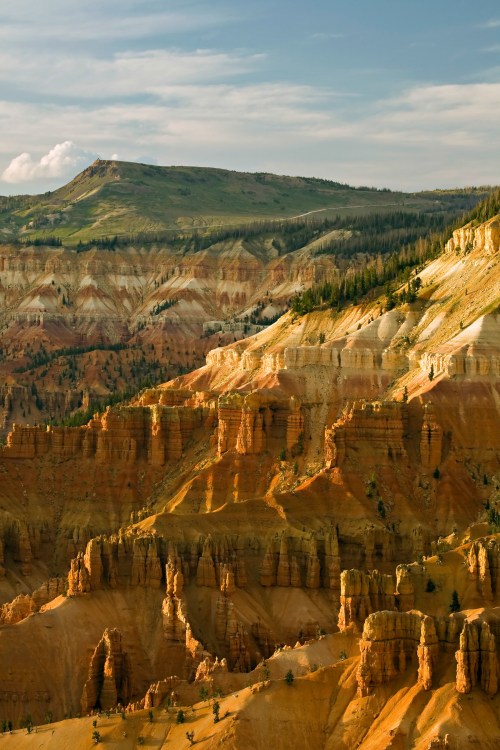 The Alpine Pond Nature Trail takes you down to stunning regions of the monument on a two-mile loop within a loop that allows you to tailor the length of your walk. Halfway along you'll find the spring-fed Alpine Pond, a fine place for a picnic. A four-mile round-trip hike to Spectra Point on the Ramparts Trail passes through stands of bristlecone pines, the oldest of which first sprouted in the area around a.d. 300.
Cedar Breaks sits at 10,000 feet above sea level, making for awesome stargazing. On Saturday nights throughout the summer, rangers host star parties with lectures and telescopes.