Located in Utah's southwest corner, the Greater Zion region is made up of more than 2,400-square-miles of rock formations and narrow slot canyons, desert sand dunes, and even snow-capped mountain peaks in Washington County. While the area is home to Zion National Park, one of the country's most visited national parks, the wonders you'll find outside of Zion's central hub are equally enticing—and a lot less crowded. 
There's plenty to see and do throughout the region. Greater Zion is an adventurer's paradise, with opportunities for mountain biking, horseback riding, off-roading on ATVs, and even scuba diving. While it's hard to go wrong when visiting, the endless options can be overwhelming. Here are some places that you shouldn't miss to get you started.
Zion National Park
Undoubtedly the region's biggest attraction, Zion National Park draws millions of visitors annually. Many come to embark on legendary treks such as Angels Landing and The Narrows, the aptly-named narrowest section of Zion Canyon that delights hikers with thousand-foot rock walls that tower over them as they wade in and out of the Virgin River. Still, it's the park's lesser-known trails and wilder sections that really offer a chance to experience all that Zion has to offer. Take the 5.6-mile Sand Bench loop trail, which showcases stunning wildflowers in spring, and explore Kolob Canyons, an isolated wilderness area in the park's northwest corner that is best known for its red sandstone peaks, scenic overlooks, and more than 20 miles of hiking trails.
Springdale
The small town of Springdale sits at the park's south entrance—the perfect spot for renting canyoneering gear or indulging in the facilities at the Spa at Cable Mountain to revive tired muscles. The massages incorporate desert botanicals, and their Pah Tempe mineral soaks focus on rejuvenating sore feet and worn out explorers. Later, fuel up at King's Landing Bistro on locally sourced, seasonal dishes such as the mushroom and butternut squash puff pastry tart and the pork porterhouse served with cauliflower puree, bacon lardons, brussels sprouts, and pesto. If it's something sweet you're after, the Bumbleberry Inn* dishes out everything from ice cream to homemade pies, all of which incorporate their unique mix of sweet, tart berries. *Editor's note: the Bumbleberry gift shop and restaurant is under construction and expected to reopen in 2022.
St. George
St. George is the region's cultural hub—a growing city with a modest airport (serving flights from several major cities including Phoenix and Denver), natural history museum, and historic downtown that's being revived with an influx of new shopping and dining areas, a hotel, and hundreds of housing units. Silver Reef, the city's first microbrewery, opened in 2019, and St. George's first stand-alone bar—Zion Brewery's Station 2, which occupies a former fire station—opened in 2020. Then there's Wood Ash Rye, an open-concept restaurant serving up regionally sourced and shareable American eats such as crispy fries, biscuits and jam, and pork belly, which sits just off the lobby of St. George's boutique hotel, The Advenire. 
But the city is also a jumping off point for outdoor activities. Paragon Adventures runs everything from half-day canyoneering expeditions to guided mountain bike rides through the Mojave desert and across slick rocks with incredible Zion views on the Bureau of Land Management's Bear Claw Poppy Trail and Gooseberry Mesa.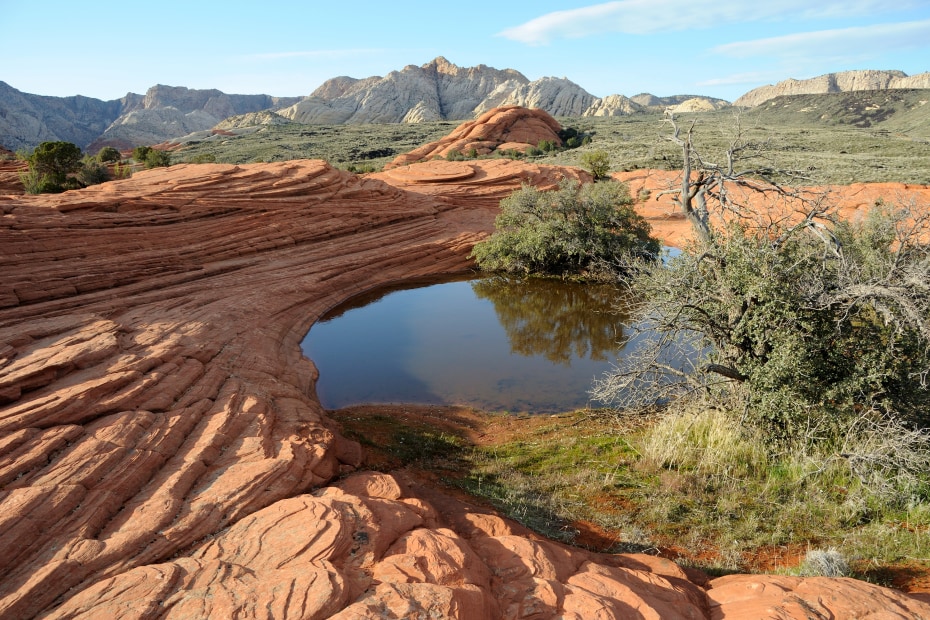 Snow Canyon State Park
One of Greater Zion's four state parks, Snow Canyon is awash with soaring sandstone cliffs, mind-boggling petrified dunes, and ancient lava flows (but not much snow). It's a setting so idyllic that it played a role in the classic 1969 film Butch Cassidy and the Sundance Kid. The easy two-mile Johnson Canyon hike takes you through the park's only riparian zone (it's closed March 15 through October 31 for turtle conservation) before coming upon a massive rust-colored rock archway that stuns with the changing light. There's also a trail leading into the Petrified Dunes, pancaked layers of Navajo sandstone that you're free to explore on your own. 
Other park activities include rock climbing and horseback riding. Snow Canyon Trail Rides leads relaxed two-hour tours on horseback among the park's colorful rock formations and vegetation that includes sand sage, scrub oak, and narrow leaf yucca, providing facts on the local flora and fauna as you go. 
Just adjacent to the park, tucked within Padre Canyon, you'll find the Tuacahn Center for the Arts, a 2,000-seat open-air amphitheater with the red rock cliffs as its backdrop. The venue's Broadway-style musicals include shows such as Marry Poppins and Disney's Wonderland, and it also hosts a weekly Saturday market of locally made artisan works.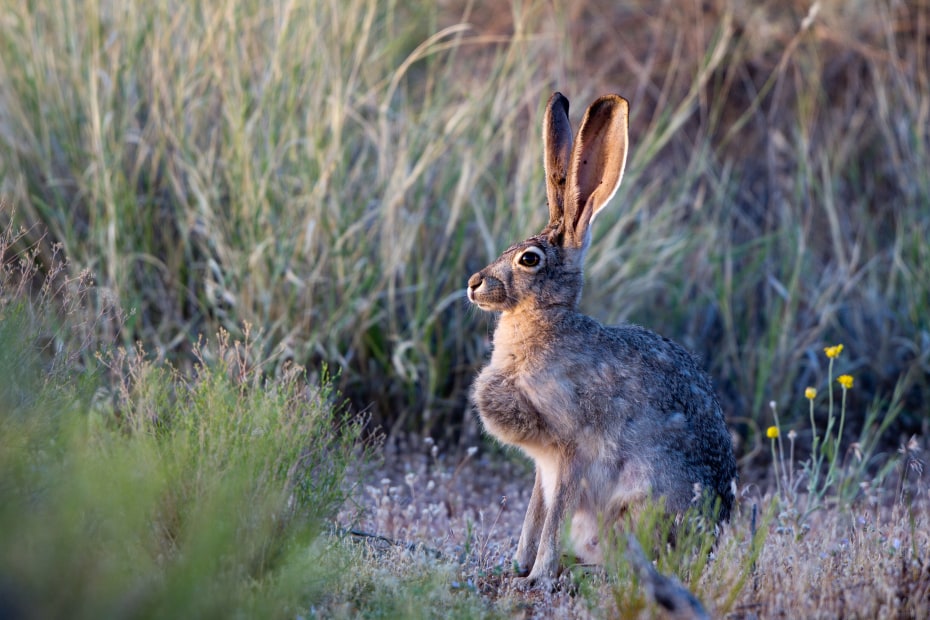 Sand Hollow State Park
Established in 2003, Sand Hollow is made up of a remarkable sandstone landscape as well as a 1,322-acre diver-equipped reservoir, complete with an intentionally sunken 26-foot Reinell boat and a Cessna 320-twin engine plane. ATV and Jeep Adventure Tours leads excursions across the park's exquisite Sand Mountain dunes—undulating 'rivers' of orange that dip down into red and salmon-colored box canyons and happen upon hoodoos rising up from the sands. While they're smooth as silk in some parts, in others the dunes burst with native flora, including jumping cholla and fragrant creosote bush, and Moogi marbles, tiny balls made of hardened iron oxide and sandstone.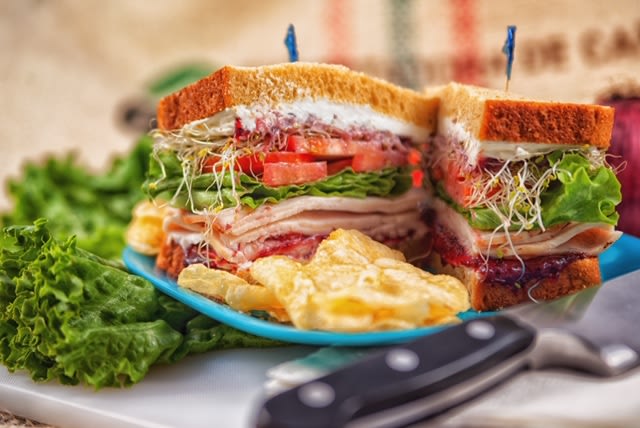 About 11 miles north of the park between the small towns of Hurricane and La Verkin sits the River Rock Roasting Company. Order a grilled sandwich—or a pizza topped with kale and sausage or herbed mushroom and truffle oil—at the counter, then grab an outdoor table to savor some unbeatable canyon views. If you have room, be sure and get one of the eatery's massive cinnamon rolls to share now or later.
When to Go
Summer is the region's peak season, though the best times to visit are in the spring and fall. Early November still boasts relatively warm weather without the crowds. Do yourself a favor and avoid spring break, when families and college students come out in droves.