On a Friday evening in downtown Denver, Union Station is bustling. Young professionals in rolled-up shirtsleeves order microbrews through vintage ticket windows at the Terminal Bar. Travelers rush under vaulted ceilings lit by grand chandeliers of wrought iron and glass to catch nearby light-rail commuter trains. Upstairs, Crawford Hotel guests amble through corridors decorated with old suitcases, ticket stubs, and blueprints depicting the building's original Beaux-Arts design, unveiled in 1914 when Denver was just moving beyond its frontier roots. A century later, the structure has been given fresh life and an updated look: A $54 million renovation has transformed it into a thriving hub for Amtrak trains, local buses, and light-rail lines that crisscross the city.
The station's overhaul reflects changes in the rest of Colorado's capital, nicknamed the Mile High City for its altitude. Denver is still full of reminders of its frontier past, with plenty of historic sites, Western-wear shops, and iconic steak houses that hark back to the city's earlier days as a gold rush boomtown. But now a youthful, fast-growing population and thriving tech and manufacturing industries are turning Denver into a new frontier for artists, food and drink entrepreneurs, and other innovators.
Denver's River North Neighborhood
There's something of a new gold rush happening. "Denver's really open," says Justin Croft, senior project manager at Zeppelin Development, which helps revitalize old industrial neighborhoods. "It's a place to reinvent yourself. You feel that energy anywhere you go—any bar, any restaurant, that's what people are talking about."
One of Zeppelin's most popular projects is the Source, a European-style market that occupies an 1880s brick foundry in River North, aka RiNo, a district where artists and chefs have moved into historic warehouses and factories. The project is home to 13 food and specialty vendors that share one cavernous space.
Thirsty visitors can taste the newest crop of sour beers at Crooked Stave, then pick up provisions at Mondo Market, a grocery with artisanal ketchup and local cheeses.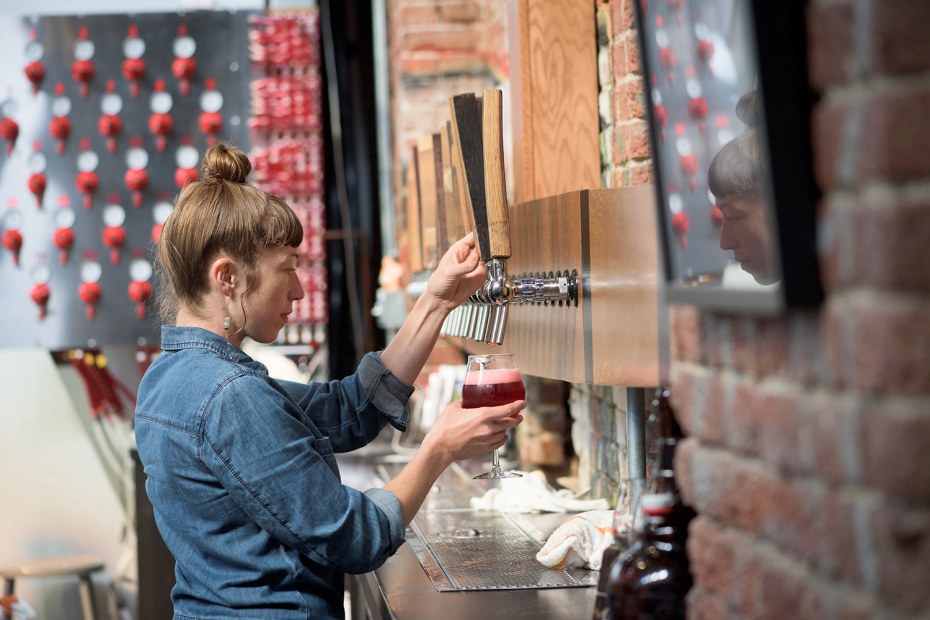 On the other side of the railroad tracks that pass through the neighborhood, C Squared Ciders offers refreshing hard ciders infused with ginger root, say, or lavender and juniper berries. The drinks are served in a spacious tasting room that overlooks the company's production line.
Denver's South Broadway Neighborhood
The nearby South Broadway neighborhood also shows off the city's changing character as hip shops take up residence in historic storefronts and Queen Anne–style homes built by pioneers in the late 1800s. Hope Tank, a store that donates a portion of its proceeds to local nonprofits, presents goods by local artists, including prints and canvases with vibrant images by painter Cara Harjes. The shop called Sewn offers handmade, retro-style dresses and secondhand snap shirts.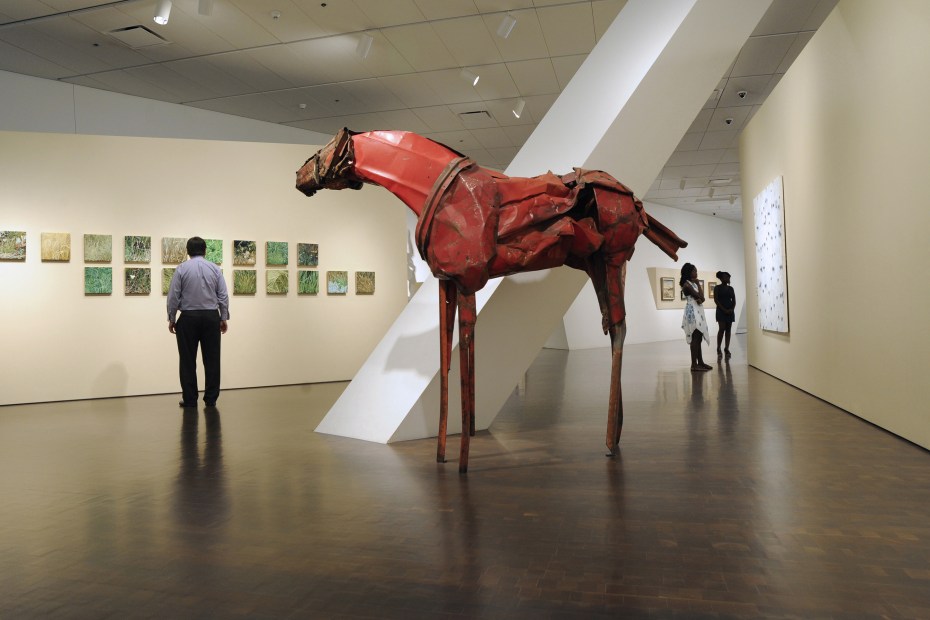 Denver's Triangle Museum District
Just north, the Triangle Museum District hosts a flock of art centers that celebrate historical and contemporary works. Start at the Byers-Evans House Museum, an Italianate home built in 1883, to see ornate moldings, wallpapers, and antiques. Across the street, the Hamilton Building of the Denver Art Museum rises in a burst of geometric shapes covered in titanium panels. Inside are pieces by Monet, Picasso, and Renoir as well as an extensive permanent collection of art from the American West, which boasts John Marin's watercolors and Alexander Phimister Proctor's bronze sculptures of a pioneer mother and of a cowboy on a bucking bronco.
The latter still comes alive in Denver during the annual National Western Stock Show, which takes place over 16 days in various venues around the city. The event includes a rodeo, a sprawling livestock arena, and activities such as Mutton Bustin', in which helmeted children cling to trotting sheep for as long as possible.
The rest of the year, you can experience that cowpoke past at the 1893 Buckhorn Exchange, the city's oldest steak house—where the staff serves up buffalo tenderloin steak and Rocky Mountain oysters in a dining room adorned with stuffed wildlife—and at Rockmount Ranch Wear. The business, founded in 1946 by the man who pioneered the snap shirt, still sells cowboy garb in a 1909 building downtown.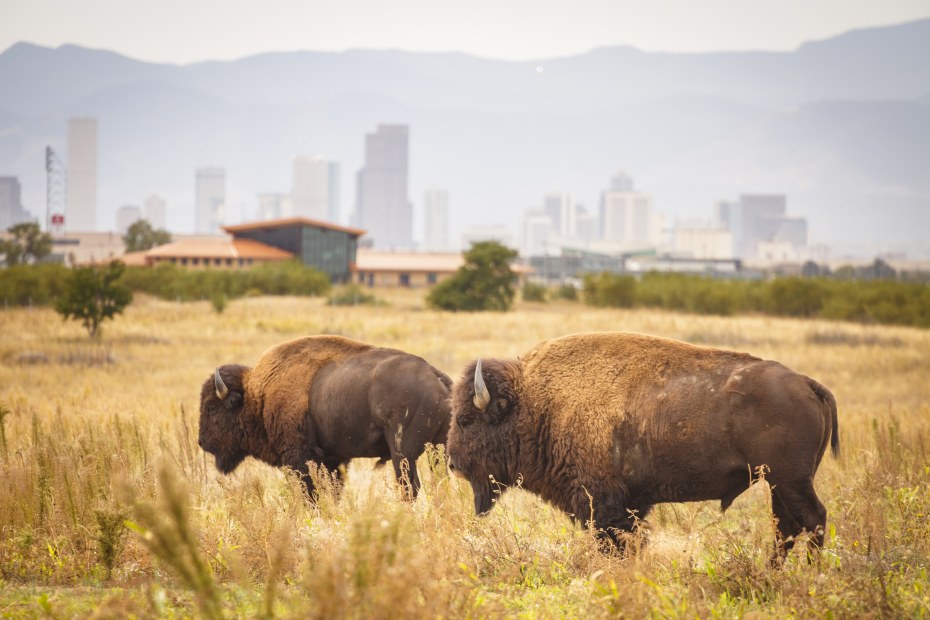 Perhaps the best place to get a sense of Denver's old frontier is the Rocky Mountain Arsenal National Wildlife Refuge, just northeast of downtown, which offers a glimpse of what the area looked like 150 years ago. Wander through wetlands and prairie grasslands; spot bison, deer, and coyotes; and gaze out on views of the city skyline backed by rows of mountains. The wide-open landscape and the idea of a thriving community, both so full of possibility, are what attracted settlers over a century ago—and still attract so many today.