We westerners are spoiled when it comes to America's glorious national parks. Forty of the 59 national parks lie in our neck of the woods, including eight of the 10 most visited. Here's our mini insider's guide to get you around six favorite national parks of the West.
Yosemite National Park, California
With nearly 1,200 square miles of majestic Sierra Nevada peaks, high-country meadows, and deep forests, Yosemite was first protected as a state park back in 1864. Its five million annual visitors are concentrated in seven-mile-long Yosemite Valley. What to do in Yosemite?
Must-Visit Spots
The valley's vertiginous waterfalls—which typically peak in May or June—and towering rock formations like El Capitan and Half Dome are top sights, along with the valley views from Glacier Point and the giant sequoia trees of the Tuolumne, Merced, and Mariposa groves.
Insider Tips 
Surging summer crowds disappear once school opens. "Mid-September to mid-October is a terrific time to visit," says Scott Gediman, the park's public affairs officer. "There are fewer people, the weather is warm, days are long, and there's great trail access." In some years, that's also when the wildflowers at Tuolumne Meadows, in the park's high country, are at their showiest. Spring is also a great time to visit.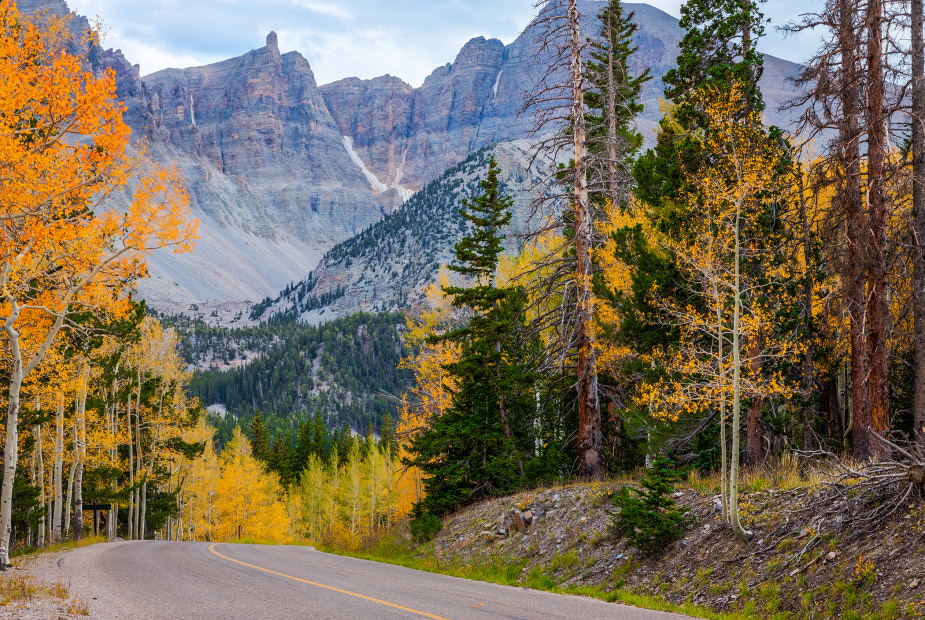 Great Basin National Park, Nevada
Though the 120 square miles of this park, established in 1986, contain a delightful mix of high desert, alpine lakes, mountain peaks, and limestone caverns, fewer than 150,000 people come each year.
Must-Visit Spots 
The stalactites and glittering crystal formations of Lehman Caves can be seen on guided tours. A 2.8-mile round-trip hike on the Bristlecone Trail takes you past trees that can live 3,000 years; the trailhead lies on the Wheeler Peak Scenic Drive, another park highlight.
Insider Tips
"You'll find lots of trail options in and around Snake Creek Canyon," says Nichole Andler, the park's chief of interpretation. "The two-year-old Serviceberry Trail takes you from sagebrush to aspens with a great view of the canyon." Elsewhere, in September and early October the Mather Overlook on the Wheeler Peak drive provides great fall color and the chance to spot grazing elk.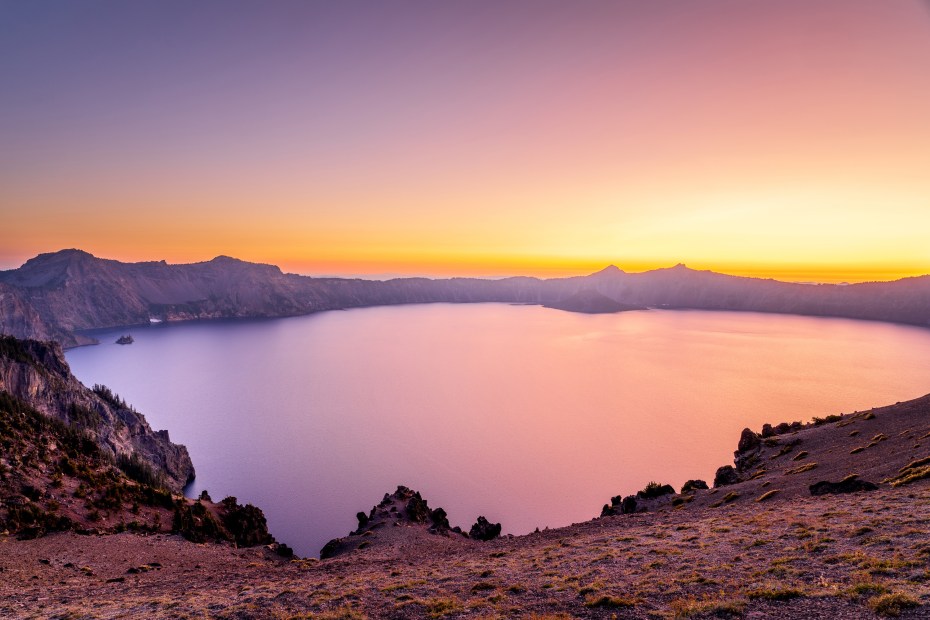 Crater Lake National Park, Oregon
America's deepest lake, which formed 7,700 years ago when an eruption caused a peak to collapse, is at the heart of this 286-square-mile park established in 1902. Summer is prime time at Crater Lake National Park, though snow may keep some roads closed into July.
Must-Visit Spots
Rim Drive circles the lake; pull-outs provide stunning views of the lake's startlingly blue waters and Wizard Island, the cinder cone near its western shore.
Insider Tips
"There are fewer people and more pull-out spaces along East Rim Drive, and the views are just as good," says park ranger John Duwe. As for when to visit, his vote goes to May or September to avoid crowds. (Look out for vehicle-free days for East Rim Drive when visitors can hike and bike without any of the traffic.) Duwe also highly recommends a day trip to Wizard Island. "You'll have to hike a bit and you'll need to reserve a boat ticket in advance, but the views are unlike anything from Rim Drive."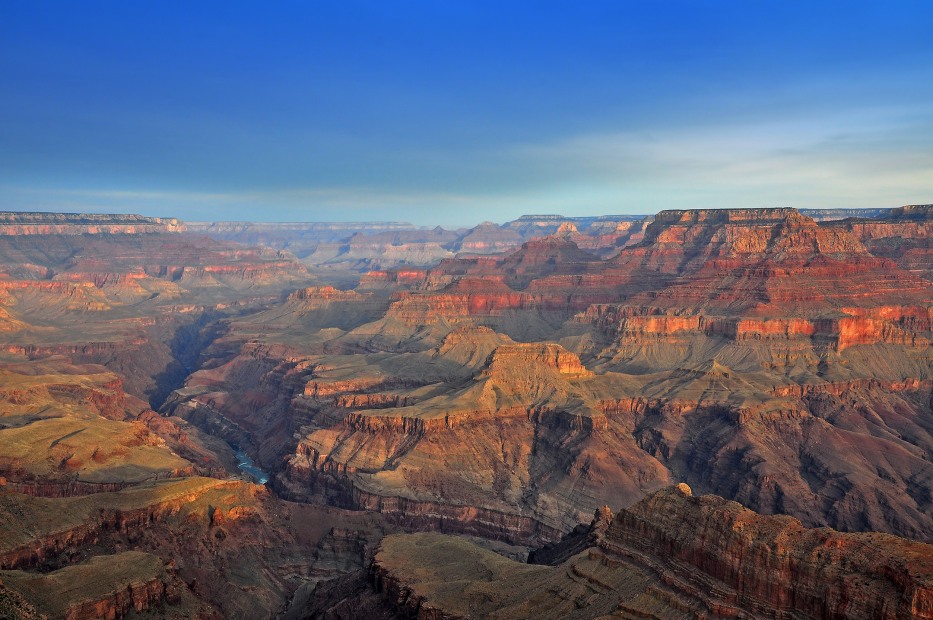 Grand Canyon National Park, Arizona
People have come to gawk at Arizona's spectacular mile-deep canyon since long before the 1919 establishment of this 1,902-square-mile park. It's now the second most visited national park (after Great Smoky Mountains), with nearly 6 million annual visitors.
Must-Visit Spots
Mather Point, right in Grand Canyon Village, is undoubtedly the park's most popular (and crowded) viewpoint. Other breathtaking South Rim views can be had from Yavapai Point and Lipan Point.
Insider Tips
"With the canyon's geologic spectacle, visitors sometimes overlook our hidden cultural gems," says Kirby-Lynn Shedlowski, the park's public affairs officer. For example, the historic Desert View Watchtower (currently closed), 45 minutes east of Grand Canyon Village, is now a Native American heritage center with exhibits and demonstrations by members of the 11 tribes with ancestral ties to the canyon. Shedlowski also suggests cycling as a transportation option along the South Rim, which offers rentals and a paved pedestrian-bike trail.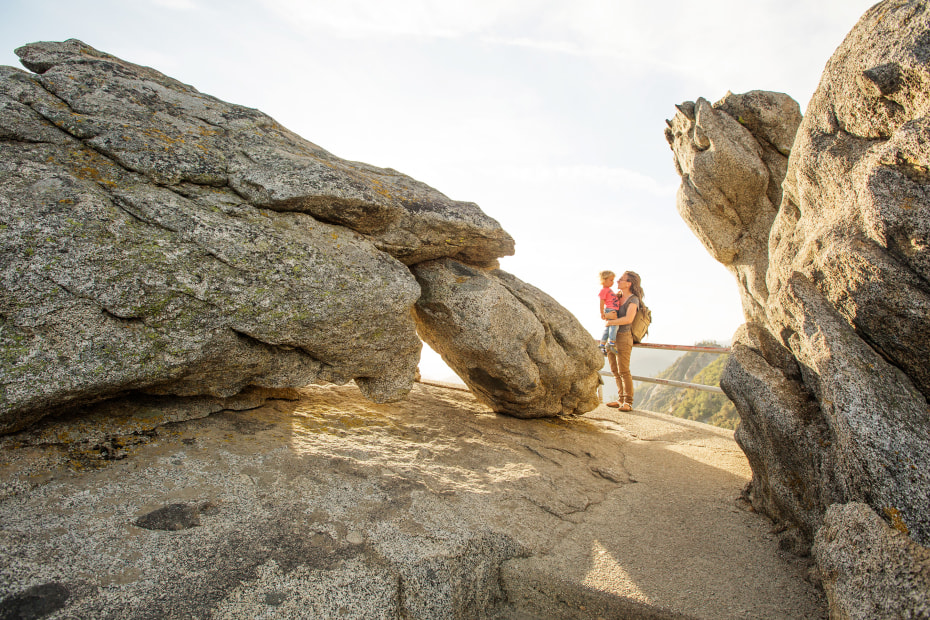 Sequoia National Park, California
Established along with Yosemite in 1890 as one of America's earliest national parks, these roughly 631 square miles of Sierra Nevada terrain are best visited in late spring or early fall, before and after the summer rush.
Must-Visit Spots
At 275 feet tall and more than 36 feet in diameter at its base, the General Sherman Tree is the world's largest tree when measured by volume. Moro Rock offers commanding views of the Great Western Divide and the San Joaquin Valley to those who scale the 400 steps to the summit.
Insider Tips
"John Muir called Crescent Meadow 'the gem of the Sierra,'" says park ranger Rebecca Paterson. "It's full of wildflowers in spring and early summer, when you might spot bears." Paterson also suggests ranger-led snowshoe walks in winter. "Snowshoes are easy, even if you've never tried them. And you experience the park in a totally different way."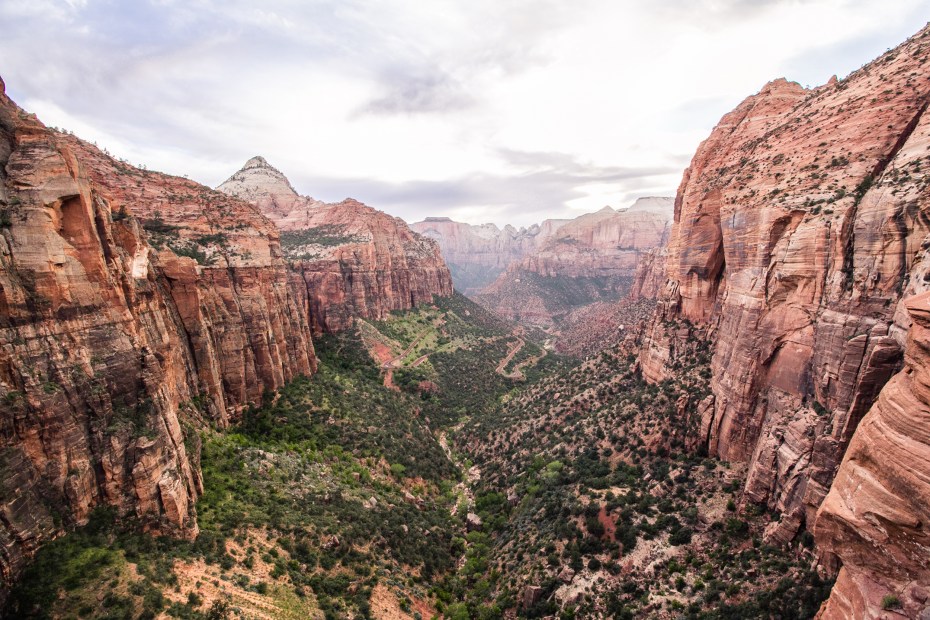 Zion National Park, Utah
Last year, nearly 4.3 million people came to this 229-square-mile preserve of mesas in Utah's Greater Zion region, stunning red cliffs, and a river with emerald pools, making it America's fifth most visited national park. It was established in 1919.
Must-Visit Spots
Zion Canyon, and the Virgin River running thorough it, form the dramatic core of the park. The Zion Canyon Scenic Drive—closed to private vehicles and serviced by free shuttles from early March through mid-November—offers a great overview.
Insider Tips
The park's two most popular trails, Angel's Landing and the Narrows, are both strenuous and crowded all year long. "The Canyon Overlook Trail is a far easier alternative with some great views," says John Marciano, the park's public information officer. "And the Kolob Canyons area is really off the beaten path. It's an absolutely spectacular part of the park with its own five-mile scenic drive."