There are faster ways to travel, but bicycles can take you places you've never been and reveal your destination in a whole new light. In celebration of this delightful, immersive mode of transport, here are four great bike tours around the West.
Streets of San Francisco Electric Bike Tour
The hilly streets of San Francisco can be hard on the lungs, but your guide will lead you on the flattest routes. And if your legs begin to tire, you've got an electric motor to help you get up, down, and around some of the city's most notable neighborhoods and attractions. From its starting point in Fisherman's Wharf, this four-hour tour takes you past a lineup of iconic landmarks, from the TransAmerica Pyramid and Aquatic Park to the Painted Ladies Victorian homes of Alamo Square. This being San Francisco, the weather can vary from one neighborhood to the next—so can the atmosphere. You'll cruise through the increasingly tech-dominated Mission to the Haight-Ashbury district, where elements of '60s hippie-dom still cling to life, before making your way to Civic Center and along the bay's edge back to the start. From $89/person.
Beyond Portlandia Bike Tour
Travel the city like a local—on two wheels! True to its name, this two-hour tour aims to showcase the city as something more than the caricatured metropolis depicted on TV. Local riders take you on greenways and bike lanes beyond downtown to neighborhood coffee roasters, breweries, and bistros that you wouldn't likely come across on your own. Along the way, you'll visit a community-built tree house, stop to smell the flowers in a giant rose garden, and visit an urban farm populated by goats. Even born-and-raised Portlanders will see something fresh and pick up new trivia on the city's history. From $39/person.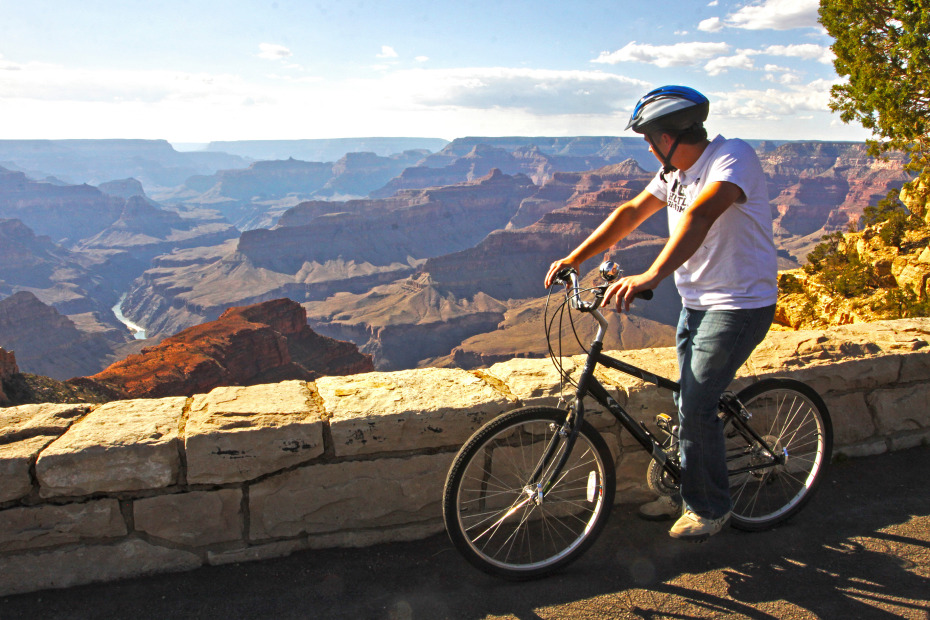 Grand Canyon Bike Tours: Yaki Point
When the Grand Canyon gapes before you, you can't help but gape back. And there are few better opportunities for gawking than a ride to the arresting overlook at Yaki Point. Designed for ages 2 and up, this two-and-half-hour South Rim excursion from Bright Angel Bicycles follows smooth, paved paths that trace the canyon's edge at a spectacularly close (but still safe) distance. You'll pop in and out of the pines and scrub brush to be rewarded with postcard views. On the way to and from Yaki Point, you won't just get an eyeful. You'll also enjoy a satisfying earful of information about the geologic and human history of one of the world's greatest natural wonders. From $42/person.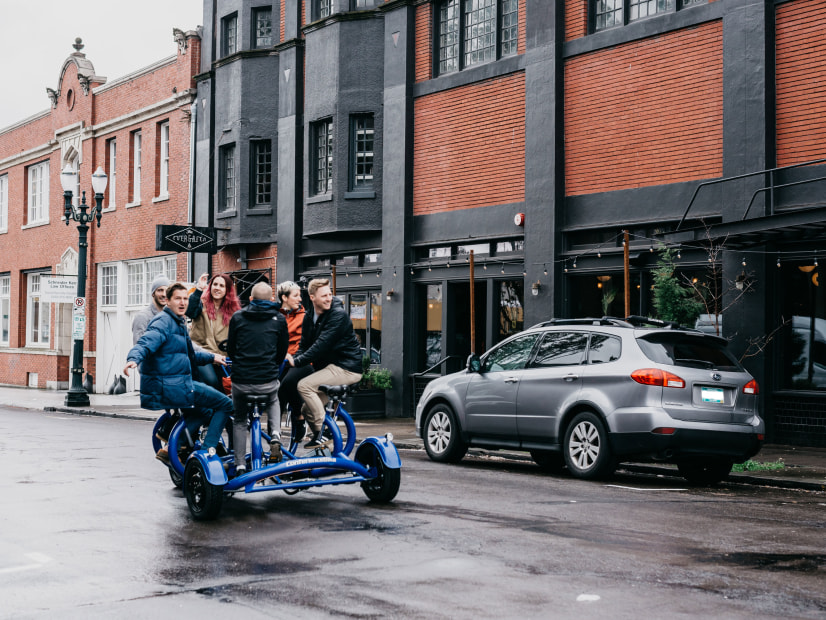 BrewCycle Portland
You've heard of a pub crawl, but this is a brewpub pedal—a stop-and-sip excursion to some of Portland's finest craft breweries. Don't worry, you don't have to steer. Sober tour guides do that for you on custom bicycles that seat 6 to 15 people. You and your fellow travelers provide the pedal-power on the two-hour rides, which feature stops at three craft breweries. Choose between five different routes with various difficulty and stops like Lompoc Brewing, Schilling Cider House, and Old Town Brewing. From $30/ person, beer not included.