Is San Francisco a dreamy paradise of winding streets and fog-shrouded hills? Is it a groovy bohemian redoubt where the country's counterculture came to flourish? Or is it a gated playground for kombucha-sipping tech workers? Outsiders can debate this endlessly, but locals know the truth: It's all of these things and much more. Getting to the essence of the City by the Bay means focusing on experiences that embrace this mix—some classic, some new, some woefully overlooked.
1. Coit Tower
The famed monument rising from downtown's Telegraph Hill is known for its spectacular views. Lesser known is the woman behind the tower. Cigar-chomping 19th-century gambler and socialite Lillie Hitchcock Coit left a bequest to build this strangely elegant structure. Gaze out from the observation deck and ponder your own legacy.
2. The San Francisco Museum of Modern Art
The San Francisco Museum of Modern Art was the West Coast's first modern art museum, and a 2016 expansion converted it to a striking, Snøhetta-designed palace. It's a contemplative space in a bustling section of the city, replete with light-filled galleries where you can wander from Rothko to Matisse to Thiebaud.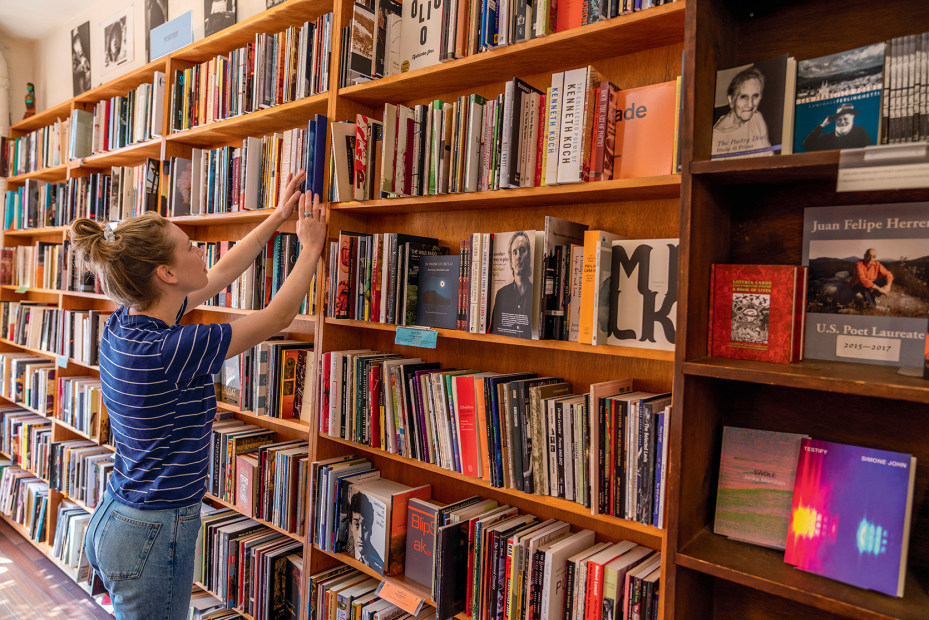 3. Golden Gate Park
A three-mile-long ribbon of green jutting out to the beach, Golden Gate Park is San Francisco's communal backyard, and as such a fine window into its Lindy-hopping, disco-skating, bison-ogling, fly-casting soul. Spend a lazy Sunday walking the winding trails, daydreaming about the park's hippie heyday during the Summer of Love.
4. Amoeba Music
In a town ruled by tech, the analog heart of Amoeba Music still beats loud. For more than two decades, this former bowling alley has been one of the country's liveliest independent music stores. Roaming the aisles of the Haight Street institution feels like a trip to another dimension, where somehow all that matters is the drum sound on that rare pressing of Beggars Banquet. You might even catch an in-store show; Elvis Costello, Lana Del Rey, and the Violent Femmes have played here.
5. Castro Theatre
The outside looks like a Mexican cathedral, the inside a mashup of Italian, Moorish, Spanish colonial, and whichever culture sends an organ rising from belowdecks before each film. The beautiful old Castro Theatre is a sight to behold, and if your visit coincides with one of its campy sing-alongs—Yellow Submarine! Frozen! Grease!—you're existentially required to costume up and join in.
6. Golden Gate Bridge
The amount of wire used in the Golden Gate Bridge could circle the earth three times—but walkers can cross the span in under 45 minutes. The 1.7-mile trek can be chilly, but the sights and sounds from the deck will absorb you: the towers getting swallowed by fog, the soft vibrations underfoot, the mournful moans of the foghorns. Thirty-five million tons of goods pass through this strait yearly. Bring along an app such as Ship Finder to learn where all those lonesome freighters are headed.
7. City Lights
A beacon in the heart of North Beach, City Lights got its start as the cramped headquarters of the beatnik scene. Founded in 1953 by Peter Martin and poet Lawrence Ferlinghetti, the bookstore published Allen Ginsberg's world-shaking poem Howl just two years later, and it remains an epicenter of independent literature today. Roam among the decidedly nonmainstream titles, and grab a read you wouldn't otherwise grab. San Francisco is a bookstore town, and this is one of its leading lights.
8. Crissy Field
Crissy Field is most striking for the giant celebrity bridge looming behind it, but the former army airfield is also perfect for biking, grilling, Frisbeeing, and general beach cavorting. At some point, you'll notice that you're freezing. A café right on the waterfront path, the Warming Hut, purveys all manner of cozy nibbles.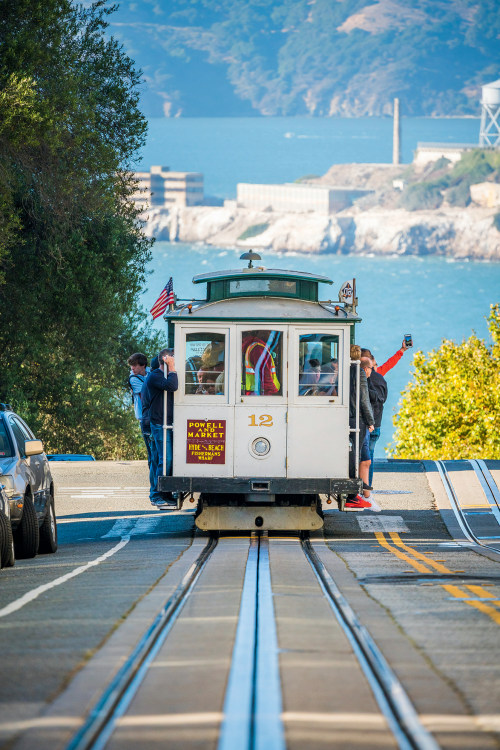 9. Cable Cars
San Francisco's cable cars were born on a wet day in 1869, after their inventor witnessed a team of horses slip to their death on a steep, damp street. Soon a great system of steam engines, gears, and more than 600 cars was erected to replace the carriages. Today, just 40 cable cars remain, but the Powell-Mason line still delivers the most magical view in town. Around Mason and Green, look north for a glimpse of the bay, Alcatraz, and points beyond.
10. 16th Avenue Tiled Steps
Hundreds of secret stairways carve their way around the city's hills. Among the neatest are the leafy Esmeralda Stairs of Bernal Heights and the 16th Avenue Tiled Steps—a mosaic-tiled staircase emblazoned with doves, dragonflies, and hummingbirds—in the Sunset. On the wooden steps near Coit Tower, you might see actual wildlife: the famous wild parrots of Telegraph Hill.
11. Mount Davidson
Grokking San Francisco requires altitude. You'll find just that at Mount Davidson, which at 938 feet is the highest natural point in town. The peak is also a world unto itself, where cypress and eucalyptus trees stretch skyward and butterflies flit about the mountaintop. For another perspective, check out nearby Twin Peaks. From its summit, the city is a quilt of little white cubes, rising and falling with its own strange topography.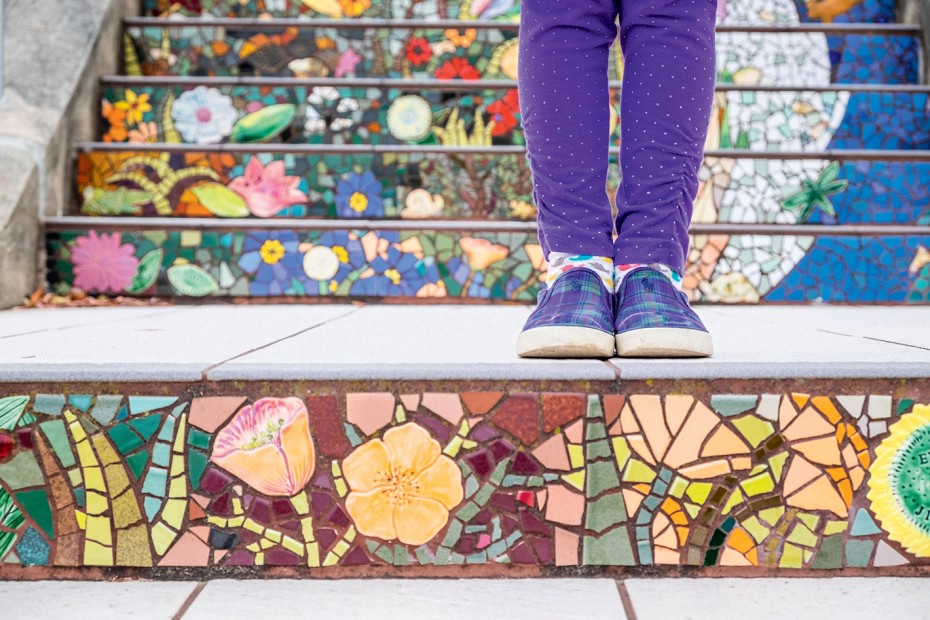 12. Fillmore District
In this ever-changing city, the Fillmore District—the neighborhood at the foot of Pacific Heights— shows just how much a place can transform. After World War II, the area became a thriving African American enclave, bopping with theaters, bistros, and jazz clubs where Billie Holiday and Miles Davis played. The so-called Harlem of the West was ultimately undone by redevelopment, but you can still find traces of the glory days at such spots as Sheba Piano Lounge (a venue featuring live music nightly) sprinkled among newer restaurants and watering holes.
13. Hardly Strictly Bluegrass
Since the 1960s, San Francisco has hosted an impressive string of outdoor concerts. But of all the annual musical events, Hardly Strictly Bluegrass has become the most beloved. Free and refreshingly noncommercial, HSB has blanketed Golden Gate Park with all kinds of music (Emmylou Harris, Mavis Staples, Yo La Tengo) since 2001. Check the calendar  (it's typically the first weekend of October), pack 18 layers, and enjoy.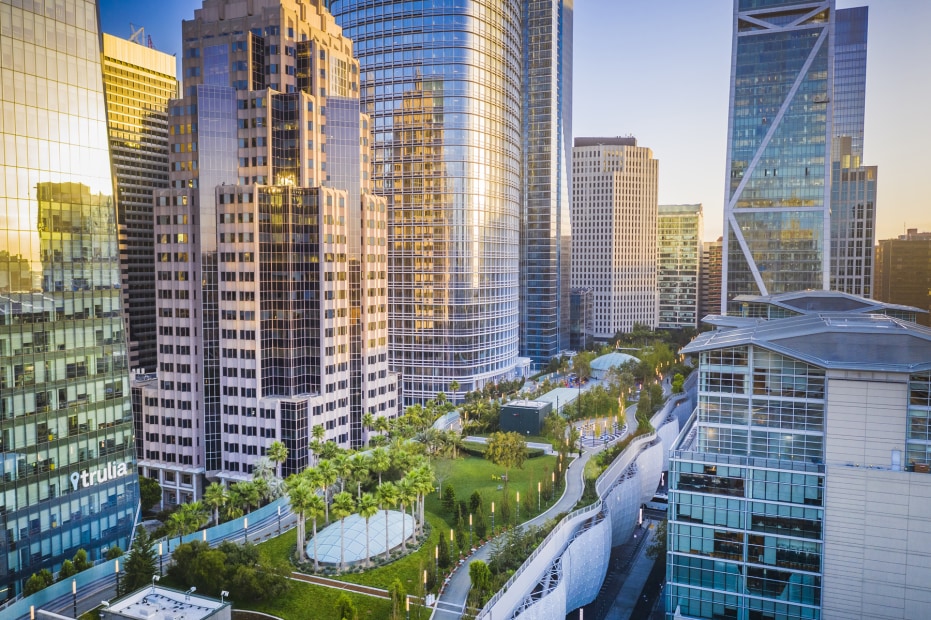 14. Salesforce Park
Once a gritty warehouse district, SoMa, or South of Market, is now home to tech headquarters, sleek high rises, and swanky eateries. Salesforce Park, an oasis of green in the heart of it all, runs the full four-block length of the transit center below it. The public park is a "living roof," boasting 600 trees and 16,000 plants, plus a walking trail, dancing fountains, children's play area, and an amphitheater hosting concerts, yoga classes, and movie nights.
15. Ocean Beach
In the city's northwest corner, amid dramatic cliffs and towering cypress trees, sits Lands End. Explore the park on the 1.7-mile Coastal Trail, which traces the continent's edge from Eagle's Point Overlook to Ocean Beach, San Francisco's longest stretch of sand. The walk winds past the relics of the Sutro Baths, a turn of the century bathhouse that was demolished in the 1960s. End your hike with a bonfire at a fire pit, permitted March through October.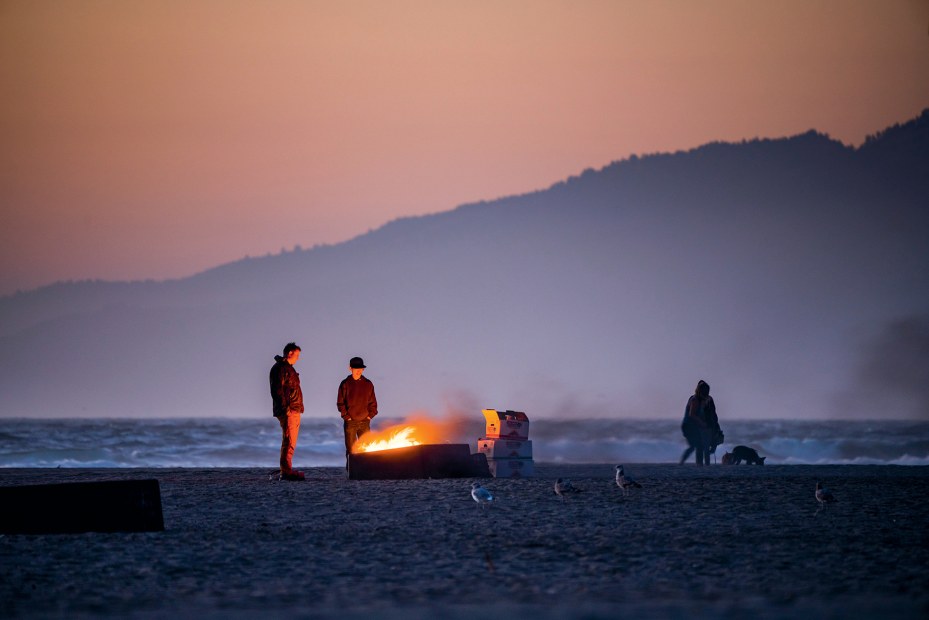 16. Grace Cathedral
A soaring landmark today, Grace Cathedral has humble roots. Its original parishioners were mostly miners who filled the collection plate with gold dust. Don't miss the church's labyrinths and the dazzling stained glass windows, which range from medieval to modern in style. (The Virgin Mary is depicted here; so is astronaut John Glenn.)
17. Chinatown
San Francisco's Chinatown was the first such enclave in the United States—the prototype for all subsequent Chinatowns. Several fine tours exist, and one of the best is also free. City Guides volunteers lead groups through alleys, temples, and hidden corners, away from kitsch-heavy Grant Avenue. Come hungry; finding the best pork buns and custard tarts is its own adventure.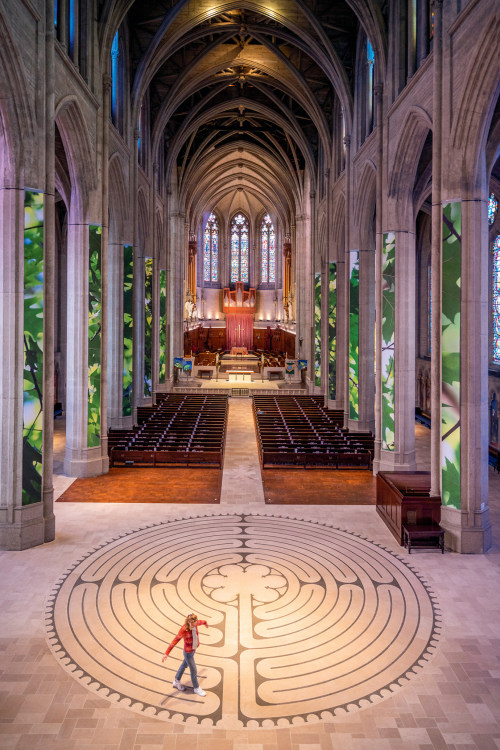 18. Mission District
Before becoming gentrified, the Mission District was a hub of Latino culture—a fact still visible in its fantastic murals, some dating to the early 1970s. On weekends, Precita Eyes Mural Arts leads public tours through otherwise forgotten alleys past hundreds of bold tableaux. Splashed across garage doors and wooden fences, the works depict dramatic scenes from the Nicaraguan revolution, visions of war and peace in El Salvador, and more. Between Balmy and Clarion Alleys, the area is an ad hoc Guggenheim.
19. San Francisco Bay
Given all the sights in the city, one can forget the bay itself. A stroll on the waterfront, from the Ferry Building to Fisherman's Wharf, delivers views of both bridges, Oakland, Sausalito, and all manner of obscenely fit joggers. A ferry ride puts you even closer to the life aquatic. Buy a wildly overpriced drink, sit in the sun, and congratulate yourself for having made Alcatraz reservations months earlier—the tour is as excellent as it is popular.
20. Hayes Valley
Once a neighborhood you just drove through, Hayes Valley is now a destination in its own right. Its chic, arty boutiques include MMclay, which sells ceramics out of a vintage Airstream, and Aether, an outerwear shop housed inside triple-stacked cargo containers.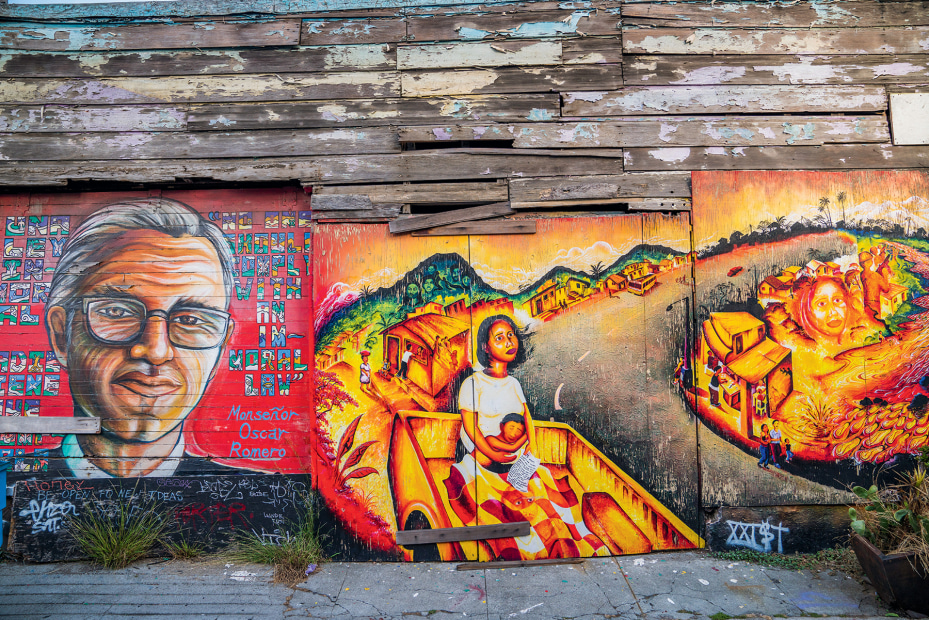 21. Tenderloin
Bits of unreconstructed San Francisco still exist, especially in the Tenderloin. Though it's the city's skid row and thus often overlooked, the TL is full of dive bars, inexpensive eateries, and fascinating history. For a crash course, take a Tenderloin Museum walking tour. On Sundays, nearby Glide Memorial Church delivers the most rollicking service in town.
22. Presidio
Twenty-seven years ago, the Presidio—a former fort on San Francisco's northern edge—was reborn as a national park site laced with gorgeous trails. Four works by British land artist Andy Goldsworthy are scattered about. The most striking might be Wood Line, a line of branches snaking through a misty grove of eucalyptus near Lovers' Lane. Eminently lovable.