Before it became the buzzy hub of Silicon Valley, Palo Alto was a sleepy college town: Many tech luminaries got their start at Stanford University. Today, you'll find leafy neighborhoods just blocks from business parks; bucolic hills dotted with mansions; and old-school ice cream parlors next to cutting-edge restaurants.
If you're partial to the traditional retail experience, head to Stanford Shopping Center for many familiar brands (including Apple, naturally).
A short stroll southeast from University Avenue takes you through oak tree–lined Professorville. This lovely neighborhood, a registered historic district, is so named because many of its homes—a mix ranging from stately Dutch colonials to cozy Mediterranean cottages—were built by some of the university's first faculty members. Just a bit farther on, stop by the English-style grounds of the Gamble Garden, a reminder of the area's late-19th-century pastoral roots. There's a reason Stanford is nicknamed "the Farm."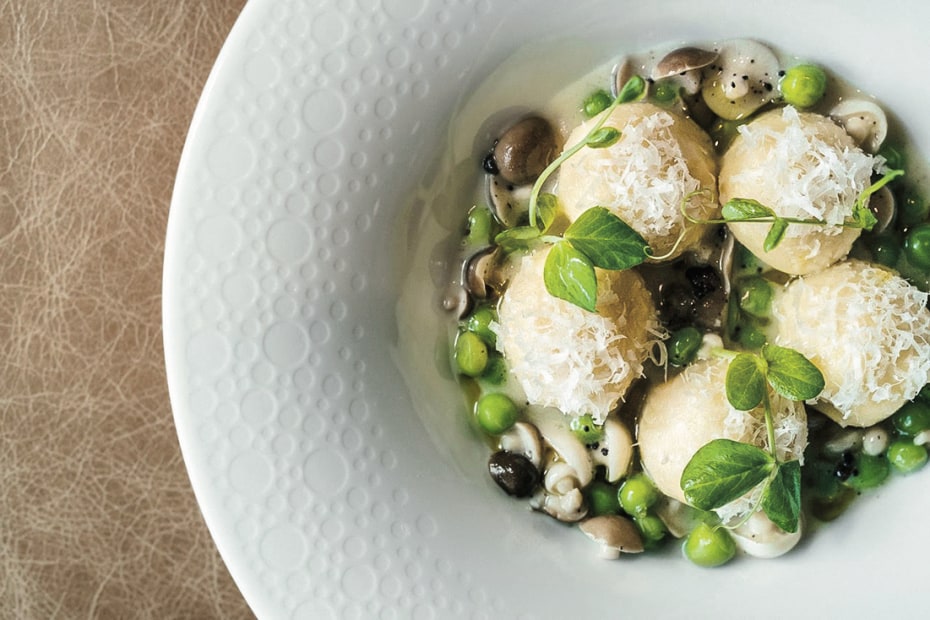 One of the hottest restaurants in town is Protégé, where two French Laundry alums offer an upscale casual spin on fine dining. You can splurge on the $120 prix fixe menu in the dining room, or sample the cuisine à la carte in the lounge. The stars here are homespun dishes with haute execution: pillowy-soft Parker House rolls accompanied by extruded butter that looks like angel-hair pasta; Cornish hen cooked under a brick until the paper-thin skin is ultracrispy.
Wherever you eat dinner, save room for dessert at the Palo Alto Creamery. You won't find better milk shakes than the ones at this '50s-style soda fountain, where they've been mixed the old-fashioned way in metal cans for more than 90 years.