There's something magical about exploring on a bike, whether you're riding around your neighborhood or discovering hidden gems far from home. These five spots offer inviting streets and paths, easy-to-access bike rentals, thriving cycling culture, scenic stops, and a variety of places to safely and comfortably explore from the saddle.
Redondo Beach and Long Beach, Southern California
Much of Southern California's coastline between Santa Barbara and San Diego features flat, mellow bike paths that link charming beach towns, piers, and nature areas. But this stretch is particularly inviting for a day trip. Jennifer Kriske, founder of women's cycling apparel company Machines For Freedom, likes stopping at the Redondo Beach Pier where it's less touristy. "There's a really good churro place and lots of places where you can get snacks," she says. Weekends are usually hectic, so she recommends riding during the weekdays or early in the morning to beat the heat and crowds. "I like to have a little bell on my bike because it's a polite way to let people know you're coming without startling them." Yellow Vase Cafe is a popular destination for cyclists to fuel up on pastries and espresso. Farther south, Long Beach offers free movies on the beach right off the bike path in the summer .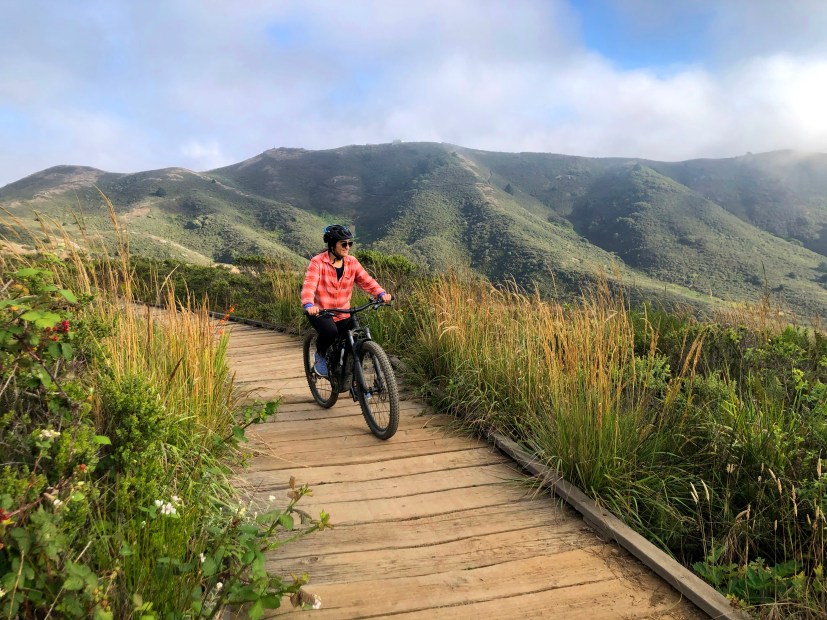 Marin County, Northern California
Skip the crowded and windy ride across the Golden Gate Bridge for a more leisurely day of biking in Northern California's Marin County. The area has bike lanes and designated cycling paths, but stay vigilant around cars when it gets busy in town, especially on Camino Alto where the bike lane abruptly ends. Gordon Wright, local cyclist and owner of OutsidePR, suggests the 18-mile Tiburon Peninsula Loop for views of the surrounding bridges, sparkling waters, and Angel Island. Start on the bike path in Mill Valley and travel over U.S. Highway 101 to Tiburon. "Then the whole peninsula is your oyster," he says. Don't sleep on the mountain biking opportunities either, he adds. Climb to the summit of Mt. Tam from town at Blithedale Park. Or take your pick of tracks between 8 and 50 miles in the beautiful Marin Headlands.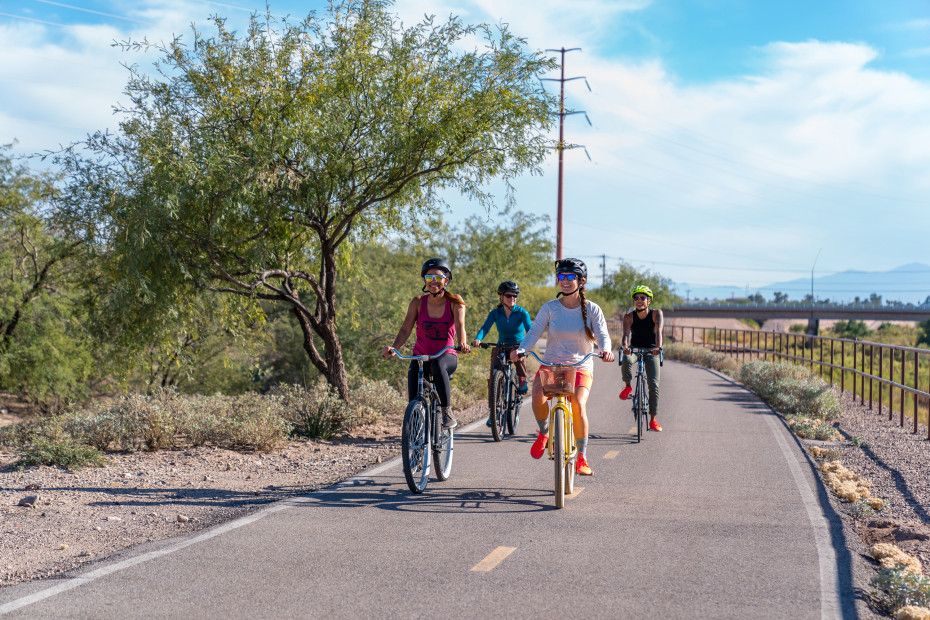 Tucson, Arizona
On the eastern edge of the Sonoran Desert, Tucson is an underrated hotspot for cyclists in search of expansive desert views and year-round biking weather. A vast loop trail system has access points throughout town, bike boulevard routes feature lights and signs, and the El Tour de Tucson ride draws an enormous crowd every November. "We are lucky that we have county roads with larger shoulders, bike avenues right through the center of town, and a large number of cyclists that create a warm community of riders and support for beginners," says Christiana Benson, director of development at Perimeter Bicycling Association of America Inc. For riders of all disciplines, skills, and abilities, she recommends the Chuck Huckelberry Loop, a series of paved paths and bike lanes that stretches for 136 miles and allows you to pick your start and end points anywhere in Pima County and surrounding areas.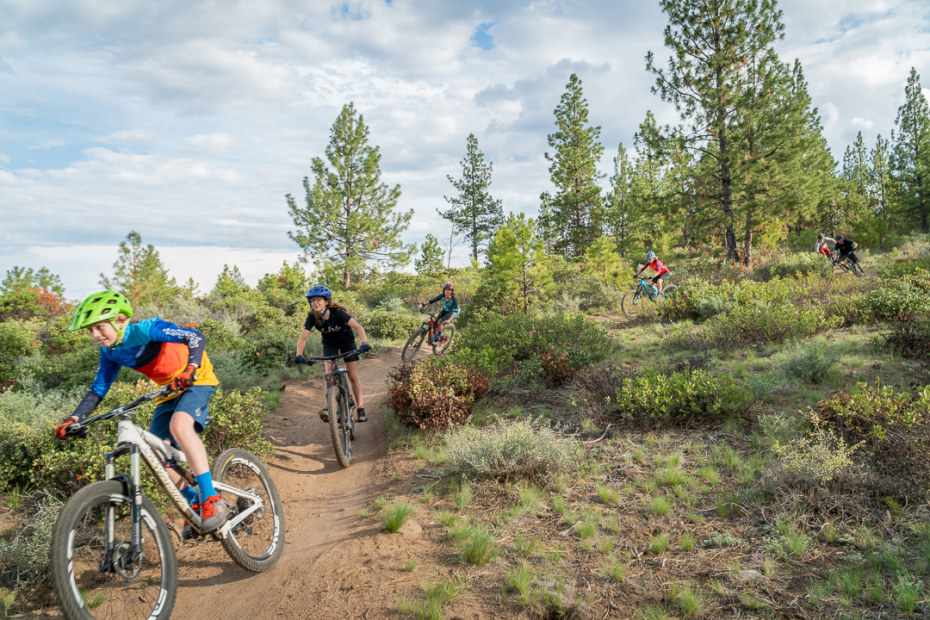 Bend, Oregon
Famous for its hundreds of miles of singletrack through the Deschutes National Forest, Bend is one of the best stops in the West for mountain biking. Generally, the higher in the mountains you travel, the harder the routes get. But most of the lower trails are easier (look for the green routes) with low bumps and gentle turns for beginners. "We're not that steep here, so you're not going to have exposure [meaning that there is a fall away on one side of the trail]," says Kirin Stryker, co-owner of Cog Wild Bicycle Tours and Shuttles, which offers guided tours and rentals. "You can ride from your house. There's more trail than any of us have days and hours in a day or energy in our bodies." One that stands out is Phil's Trail, a fairly easy 11-mile loop that starts uphill and ends downhill. If paved roads are more your speed, several routes along the Three Sisters Scenic Bikeway have been designated by the state, including the 36-mile Twin Bridges Loop, with just over 1,000 feet of vertical gain, a section through Tumalo State Park, and high desert scenery. When you're done playing, cruise downtown Bend and take your pick of award-winning restaurants and breweries to refuel.
San Juan Islands, Washington
Sure, Seattle might rank high on most lists of the best biking cities, but have you ever tried touring the circumference of a cluster of islands? In Washington's northwest corner, the San Juan Islands invite riders with their low traffic roads, multiple bike shops with electric and non-electric bike rentals, and quaint eateries in Friday Harbor and Roche Harbor. Interisland travel is free with your bicycle, and the local county park offers waterside campsites. "There aren't too many roads out here, so it's pretty quick to figure out what the loop is," says Matthew Metcalf, head mechanic at Meat Machine Cycles in Friday Harbor, Washington. In addition to marine scenery, delight in the ancient forests, historical landmarks and buildings, and diverse wildlife. The South End Lighthouse Route, a 20-mile stretch that starts in downtown Friday Harbor, offers oceanside views of the Olympic Mountain Range, Vancouver Island, and Victoria. There's also the Roche Harbor Out and Back, a 22-mile ride to the main island's northern tip, where there's a grocery store to load up on snacks.