There's nothing wrong with wanting some peace and quiet, with little more than the sound of lapping waves or the call of a sea lion to keep you company. Thankfully, there are still islands in the West that feel just like that: a place to get away, relax, and return to nature. From the lush forests of Alaska's Kodiak Island to the hidden coves of Catalina, here are seven of the most serene islands to visit along the West Coast.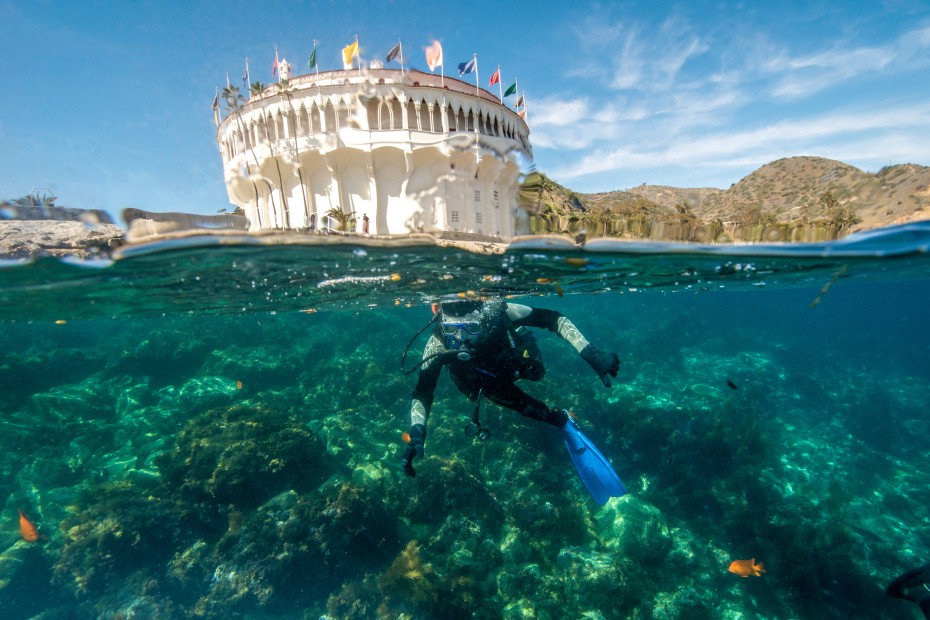 Catalina Island, California
Just 22-miles off the coast of Los Angeles, Catalina is easily accessible via an hour-long ferry ride, which has up to 30 departures daily. Here, silent hikes and secluded beaches are part of the lure, especially in the off-season (November to March). Beyond Avalon, the island's main hub, an outdoor paradise awaits with more than 165 miles of trails and unpaved roads, and remote campgrounds with sweeping ocean views. Kayak or paddleboard into isolated coves and sea caves along Catalina's 52 miles of coastline, or snorkel alongside schooling blacksmith and colorful Garibaldi fish. The seaside village of Two Harbors, located on the west side of the narrow Isthmus Cove, offers a quiet reprieve and lodging, while Catalina's Little Harbor Beach, with its soft sands and calm waters, provides a perfect place for unwinding.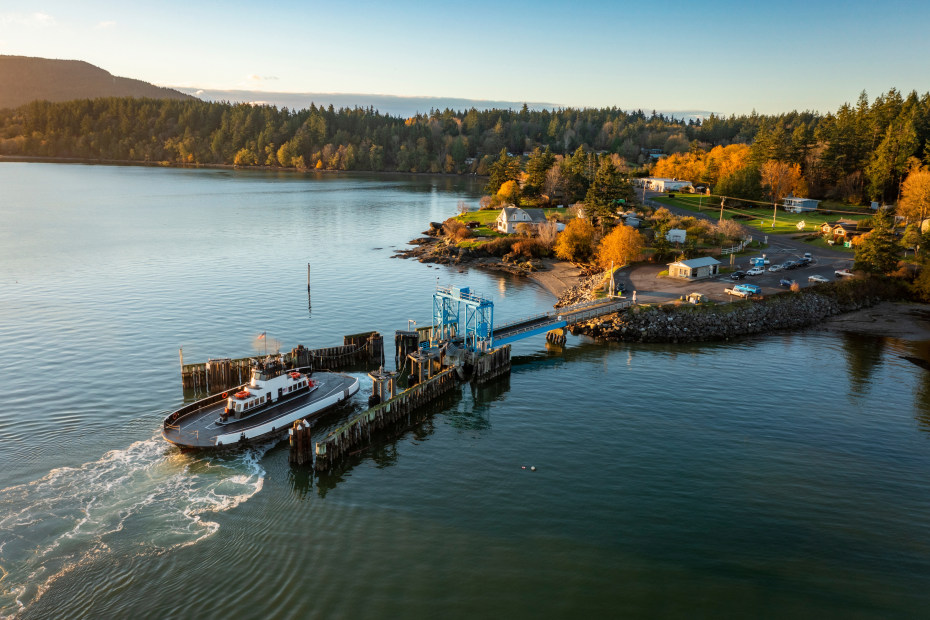 Lummi Island, Washington
Known for its slow pace and vibrant artist community that includes sculptors, woodworkers, and painters, Lummi is one of the West Coast's most laid-back places. A five-minute ferry ride from the mainland's Gooseberry Point, the nine-square-mile island is a rural landscape of narrow winding roads that are a favorite among cyclists, as well as a couple of restaurants, some B&Bs (including Nettles Farm, which offers workshops ranging from wild foods of the Salish Sea to open-fire cooking), and a general store. While Sunset Beach is one of the island's few public coastal stretches, Lummi is home to a trio of hikable nature preserves. Hike the 3.2-mile roundtrip Baker Preserve Trail for a steep 1000-foot climb that rewards with prime views of the neighboring San Juans. Explore Lummi's rugged shoreline and towering southern cliffs by kayak, especially during summer, when there's a possibility of spotting orcas. If it's edible delights you're after, fill up on Totten Inlet mussels and fish and chips at the historic Beach Store Cafe, or pair curated wines and cheeses at the Artisan Wine Gallery.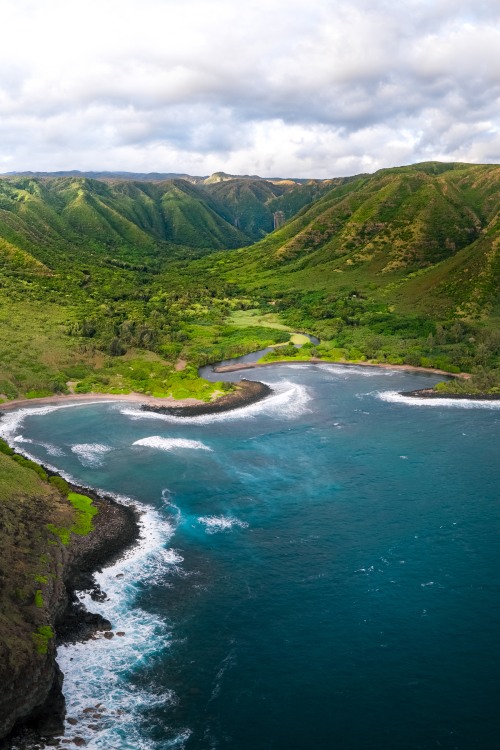 Molokai, Hawaii
A 25-minute flight from Maui, Molokai feels like a step back in time. It's one of the smallest and the least developed of the major Hawaiian islands; a rural place with low-slung structures, no traffic lights, and some of the tallest sea cliffs in the world. These distinct natural wonders are viewable from Palaʻau State Park, a stunning stretch of open pastures and ironwood forests on the north shore. Molokai is full of places to find respite, from Papohaku, one of Hawaii's largest white-sand beaches, to the sacred Halawa Valley, dotted with the remains of heiau (Hawaiian places of worship) and a couple of cascading waterfalls. These include the 250-foot Moa'ula Falls, which is reachable via a guided hike past mango and ha'u trees and ancient taro patches. Pick up some "hot bread" out the back door of the landmark Kanemitsu's Bakery, or stock up on fresh pineapples and SunRise papayas at Kumu Farms. Stroll among hanging rostrata (striking red blooms with yellow tips) and pink torch ginger at Halawa Tropical Flower Farm.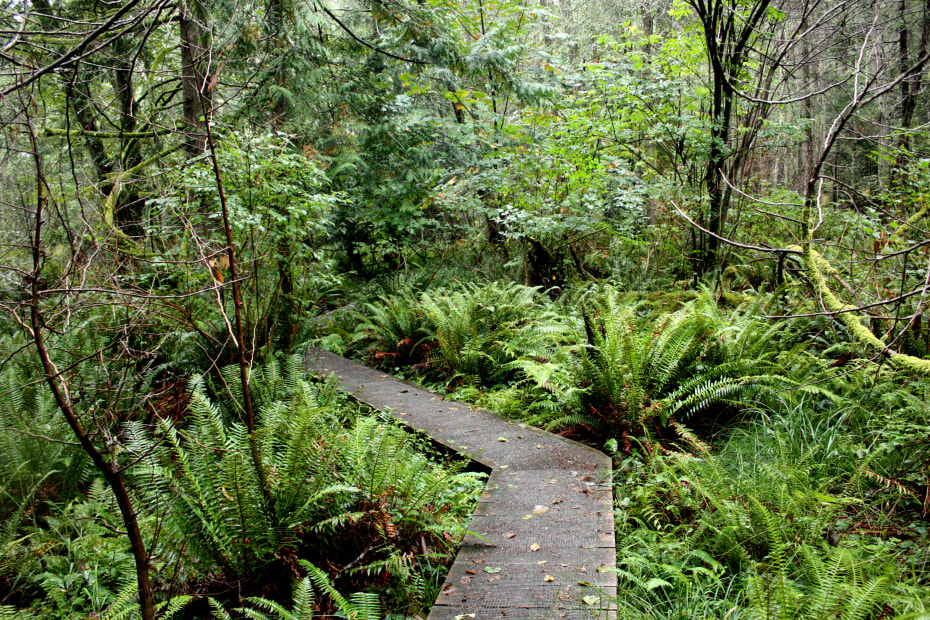 Pender Island, British Columbia, Canada
The Coast Salish peoples are the original inhabitants of British Columbia's Pender Island, a Southern Gulf Island located between Vancouver Island and mainland B.C. There are roughly 2,500 permanent residents on its 13 square miles, though the population swells each summer as visitors flock to the rocky beaches, old growth forests, and rolling hills. Split between two islands once connected by land, North Pender and South Pender are now joined by a one lane bridge. Pender doesn't have a distinct downtown, but everything from caramel macchiatos and cinnamon buns to classic novels and sunscreen are available at the Driftwood Centre, a North Pender hub of shops and services. The island also boasts a couple of tasting rooms, including Twin Island Cider which specializes in naturally fermented cider made from dry-farmed apple trees on the island. For spectacular Olympic Peninsula views, hike .8-miles to the top of 873-feet-tall Mount Norman, the island's highest peak. Swimmers and sunbathers head to Mortimer Spit, one of the few accessible sandy beaches.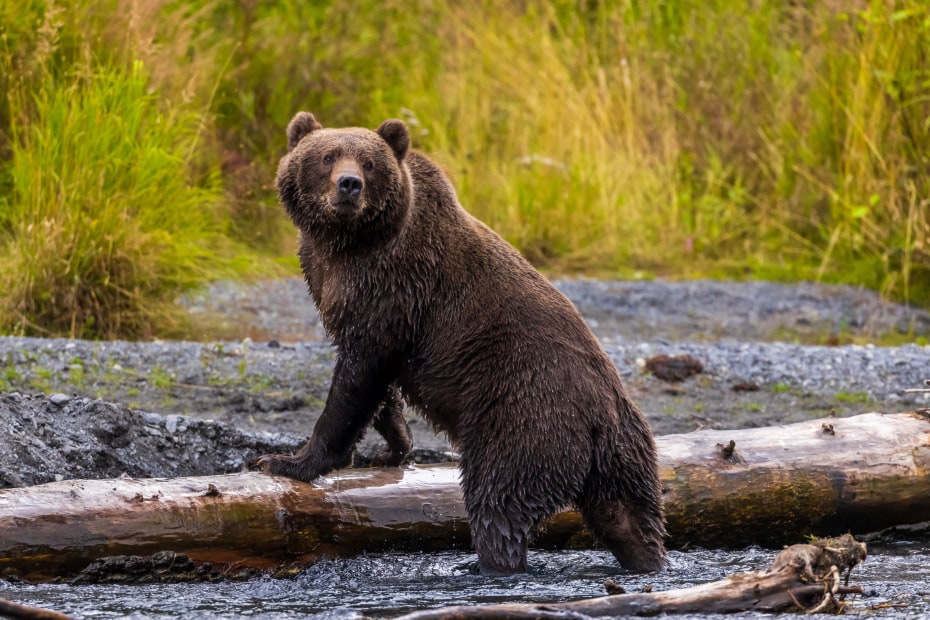 Kodiak Island, Alaska
At 99 miles long and up to 60 miles wide, Kodiak is the second largest island (behind Hawaii's Big Island) in the country, yet it still feels incredibly remote. Rather than the expansive ice fields Alaska is known for, much of Kodiak Island is covered in lush greenery, with Sitka spruce forests and mountains up north, grasslands down south, and sheltered bays peppering the coastline. The southwestern two-thirds of the island are part of the Kodiak National Wildlife Refuge, a 1.9-million-acre expanse across Kodiak, Uganik, Ban, and Afognak islands that's home to an estimated 3,500 Kodiak brown bears. This makes it a prime place for wildlife viewing, especially from July through September. You can also spend hours at lookouts along the coastline, watching for fin, humpback, and minke whales.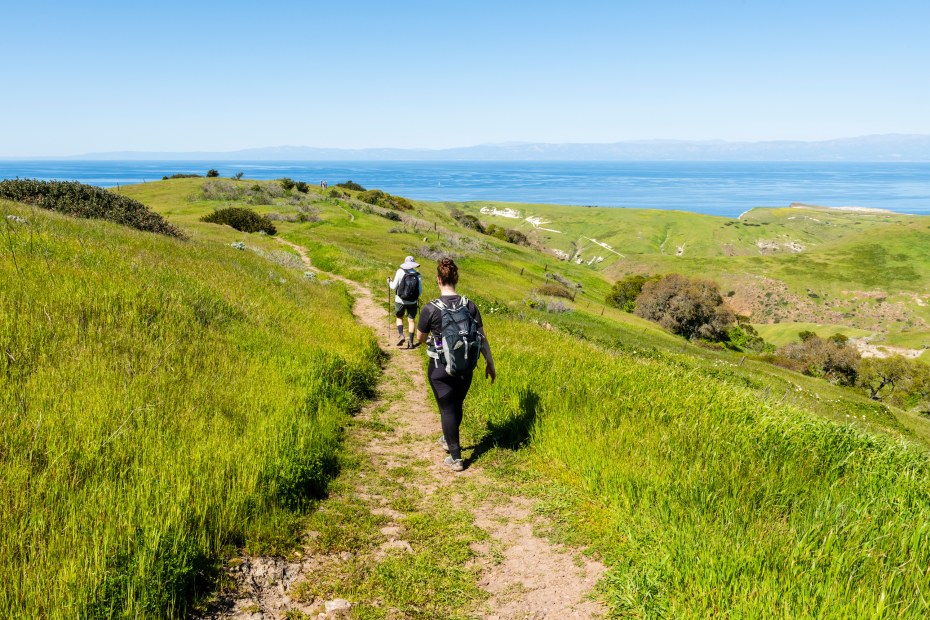 Channel Islands National Park, California
This 390-square-mile area off the Southern California coast is one of the state's least-visited national parks. Channel Islands encompasses five distinct—though all wildly rugged—islands and a national marine sanctuary, where everything from spiny sea urchins to playful sea lions reside. Head to Anacapa and its aptly named Inspiration Point (a one-and-a-half mile round-trip hike) for what is perhaps the parks' most jaw-dropping view of the island chain. Snorkel or kayak the kelp forests and sea caves around Santa Cruz Island, or skirt the edges of the tidepools brimming with periwinkles and sea stars at its secluded Smuggler's Cove. Hiking trails on wind-swept San Miguel Island meander across coastal bluffs and near fossilized forest. This westernmost island is also home to Cuyler Harbor, one of the best spots for viewing seabirds, including California brown pelicans and ashy storm petrels. Each of the five islands has an established campground, though backcountry camping is limited to the islands Santa Cruz and Santa Rosa (August 15 to December 31).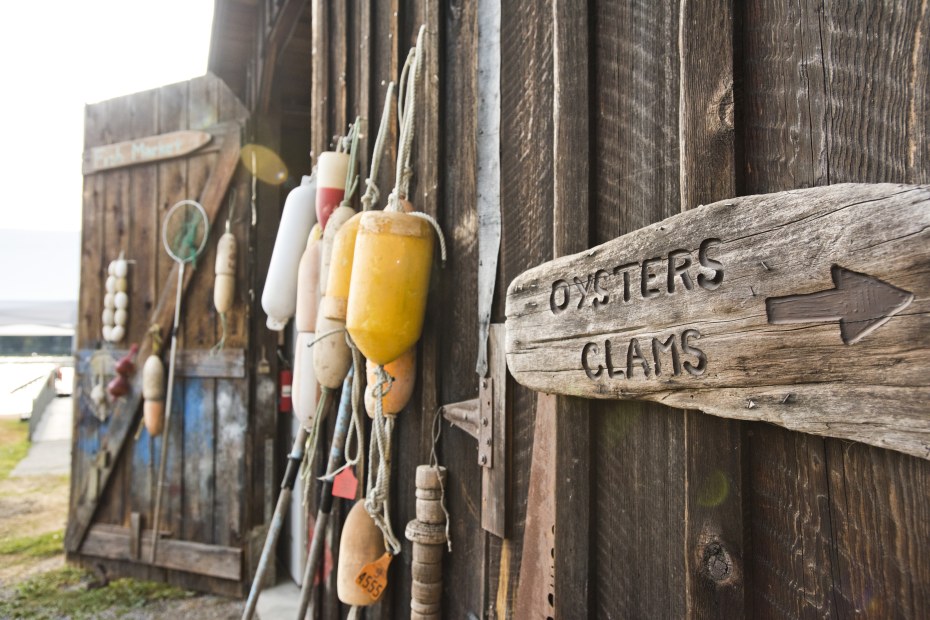 Orcas Island, Washington
Summers can get crowded on the largest of Washington's San Juan Islands, but Orcas is incredibly quiet and peaceful the rest of the year. With a harbor often bathed in morning mist and a walkable village, this horseshoe-shaped island that's just an hour ferry ride from Anacortes makes slowing down easy. Amble Eastsound, where eateries serving up heaping plates of steamed clams sit beside shops selling botanical-based skincare. For outdoor lovers, Orcas's 5,424-acre Moran State Park entices with 38 miles of hiking trails, including some that circle lakes ripe for swimming and fishing and others that end at gushing waterfalls. You can even trek up to San Juan Islands' tallest point, the top of 2,409-foot-high Mt. Constitution. Tucked away on the west side is the 1,578-acre Turtleback Mountain Preserve, home to its dramatically rising namesake formation, as well as pathways that wind their way across wide meadows and through mixed forests flecked with blackberry thickets and the occasional bald eagle.